Coffee Shop, first thing which stuck my mind is hot cup of coffee with a good book. It doesn't matter whether you are alone or catching up with friends. Best place for pleasure, creativity and conversations. I can spend hours working on my laptop or just watching people in a coffee shop. What matters the most to me is the ambience and services offered in a coffee joint. I found some cool ideas for coffee shop while surfing and they do intrigue your creative cells.
Cielito Querido Café
Designed by Cadena Asociados and Esrawe Studio, use of bold colors and graphic patterns gives a neo-retro spin to a Latin American café. Designer concentrated more on space usage, minimal furniture and exclusive display for accessories.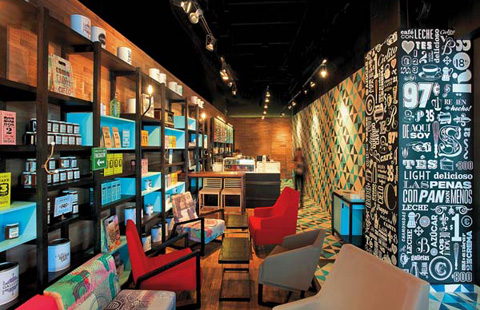 Green Grind
Vintage furnishings bring a relaxing vibe to the atmosphere of the shop. Near University of Toronto, this works out to be the right place to catch up with friends or just lay back and read. Bicycle wheels on the wall gives and edge to the design. Designed by- HOK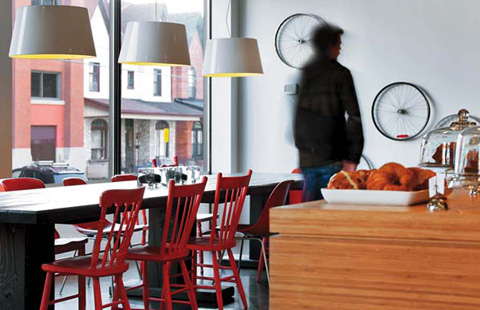 Purple Theme
This traditional coffee shop in Sharjah gives a cozy effect. Designer has used small tables and sitting on the ground which makes it different from regular cafés you visit. You can spend hours sipping on coffee and enjoying a game of chess! Picture Courtesy- www.traveljournals.net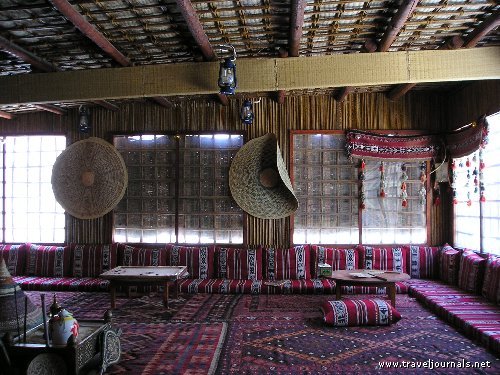 Cups and Saucers
Well, what attracted me to these interiors were the lights, old cups and saucers are reused in the form of lights. Also this café sitting is combination of wood and designer furniture.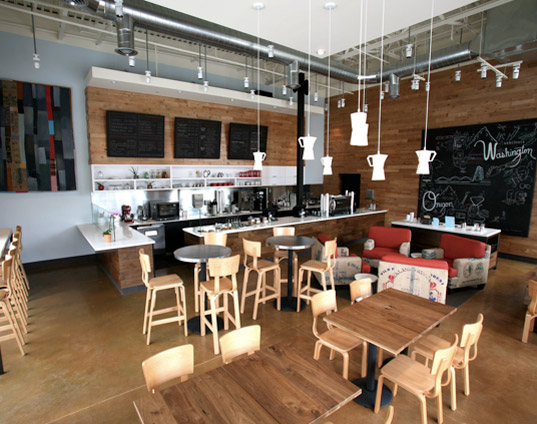 Country Side
Country side café, ample of light and plants indoors makes a good combination. Regular round table sitting and couches gives a laid back feel.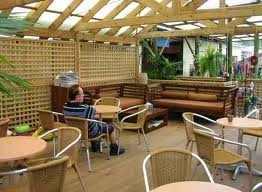 Traditional Cafe
If you like experimenting with the looks of your interiors than this would give you a reason to do so. Designer has kept the theme to a traditional style but the wall hanging, lights and bar sitting makes it an unusual café.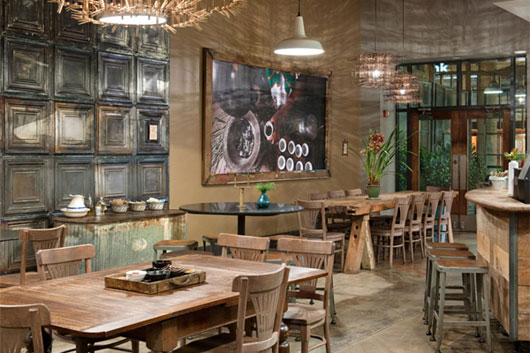 Café Exteriors
Café exteriors can be designed in a way to attract customers and double up the revenue.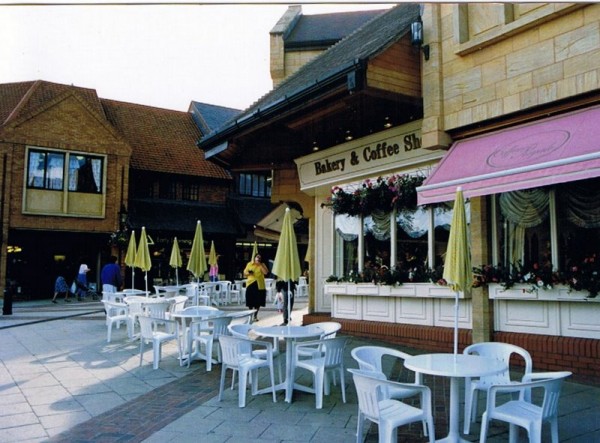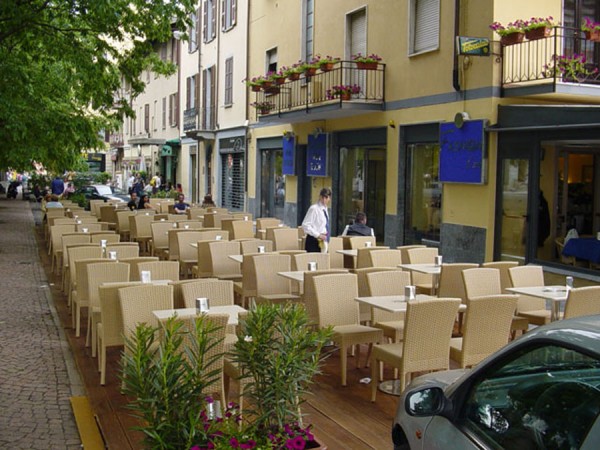 Combination of right exterior and interior themes for coffee shops make lot of difference.