A house doesn't seem complete without porch or terrace! With little decoration and creativity you can make it a perfect gathering place to enjoy evening tea with family members. Create an outdoor living room or relaxing corner by choosing right kind of outdoor furniture and furnishings which blend with greenery outdoors. Here are some creative porch decorating ideas you can refer to your porch builders.
A comfortable living room sofa and additional outdoor furniture gives you feeling of indoor living room right at the porch. Powder blue paint on ceiling adds a peaceful tone to the setting. Pic Courtesy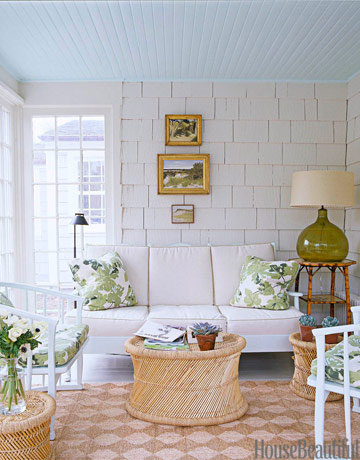 Wicker sofa and chairs covered in blue and white color cushions makes it an inviting spot for gatherings. Pic Courtesy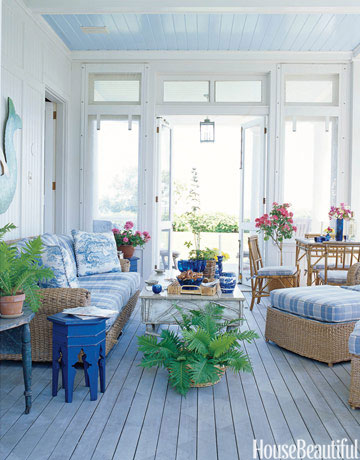 Feature wall graced with  flowers and a small sitting space arranged with white furniture completes this beautiful corner. If you are not much into gardening and still want to create a natural corner try wall garden ideas to give a green yet modern look.  Pic Courtesy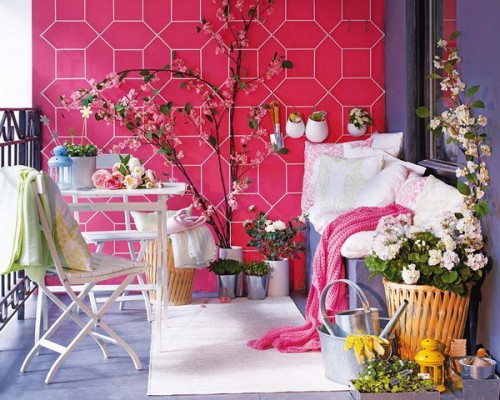 Plants placed in mason jars and put on wall creates a beautiful effect matched with bright furniture, paper lanterns serve as beautiful addition to the decoration. Pic Courtesy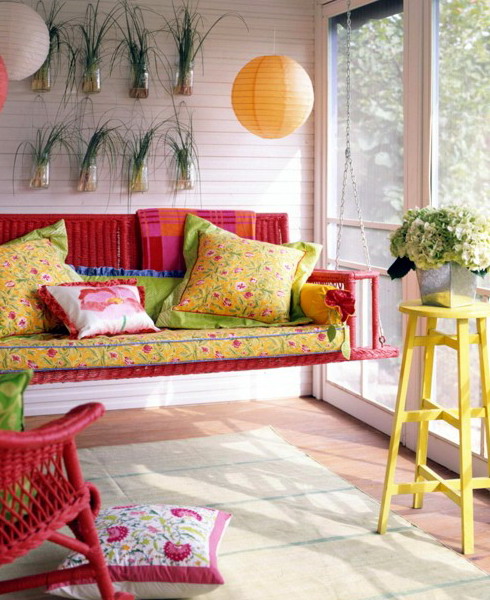 Indoor plants serve as green base and add charm to the space along with bright color cushions and lanterns. Pic Courtesy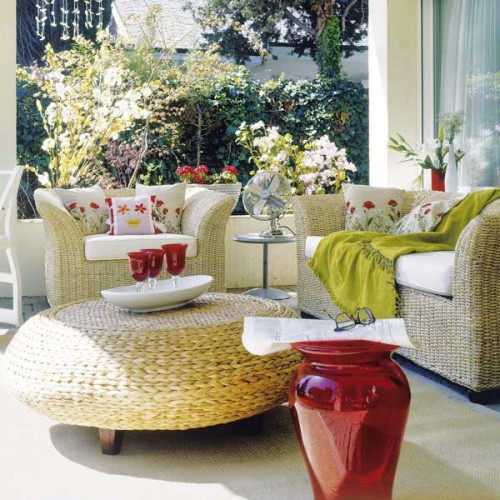 Give a shabby chic look to the porch, rustic chair matched with crate table and unfinished look to the porch. Pic Courtesy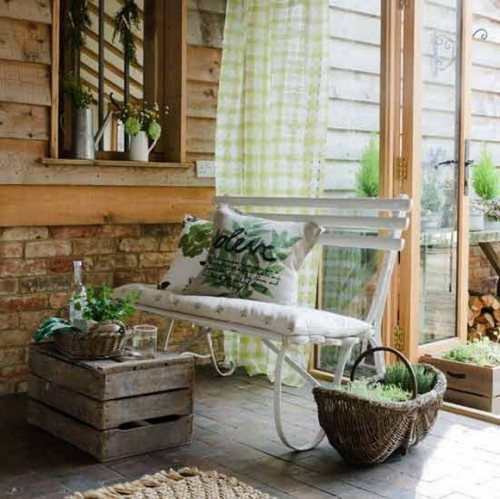 Outdoor home fabrics, used for making outdoor curtains, chair pads, table clothes and decorative pillows for your porch or patio designs, take your outdoor living spaces to a whole new level. A simple swing can add charm to the space if arranged with right fabric. Pic Courtesy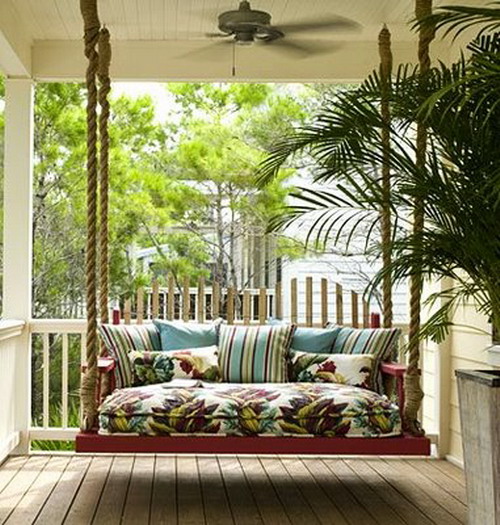 Get ultra casual look with mismatched furnishings and painted floors, curtains add style and comfort to porch designs. Pic Courtesy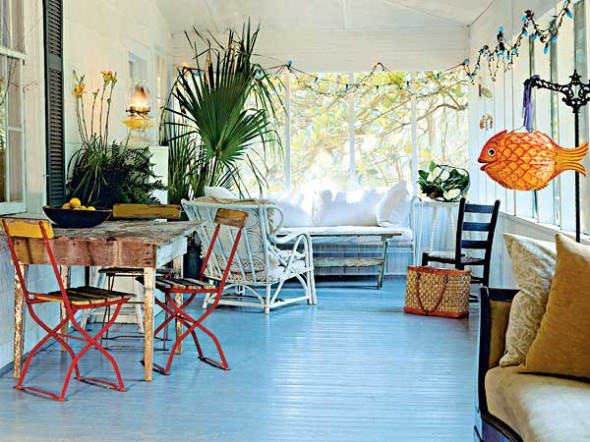 Bird cages can be used to hang about anything, flowers, candles, art and much more. Add what would be more attractive than these beautiful birdcages for decoration. Pic Courtesy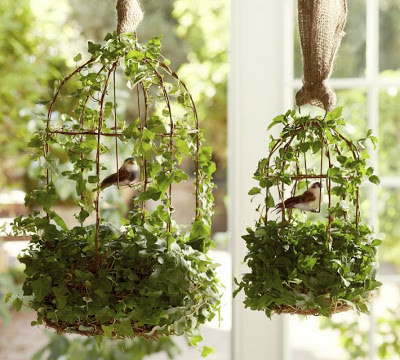 Lets Decorate Impressive!!