Transform an ordinary outdoor space into an open living space that adds comfort to your home year-round with Dupont Decks. Creating outdoor rooms involve lot of thinking and searching for a perfect design which will suit your requirement; it is important to look for ideas which are lovely and fits on budget as well.  Turn your porches, patios, decks, gardens, and Granny flats in Sydney into thrifty and lovely places to hangout. These great design ideas will help you to take your outdoor space to next level. Enjoy!!
Porch swings can be used creatively to convert porch into a living room, use this cozy quilted swing as day bed or seating as it pleases you, add coffee table, antique jars with flowers and candles to give your outdoor room sweet ambiance and style. Pic Courtesy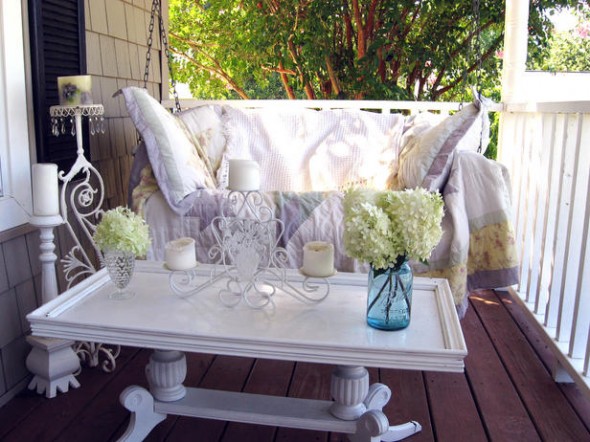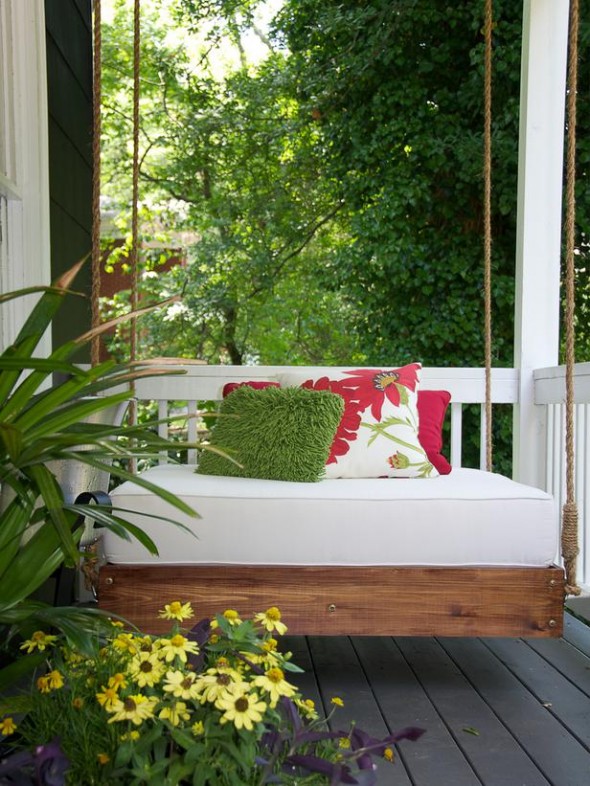 Create a lively yet laid back atmosphere with wrap-around bench seating under sparkling Christmas lights. Add drapes for a mystical and elegant appeal, burlap furnishings are perfect for this setting.  Pic Courtesy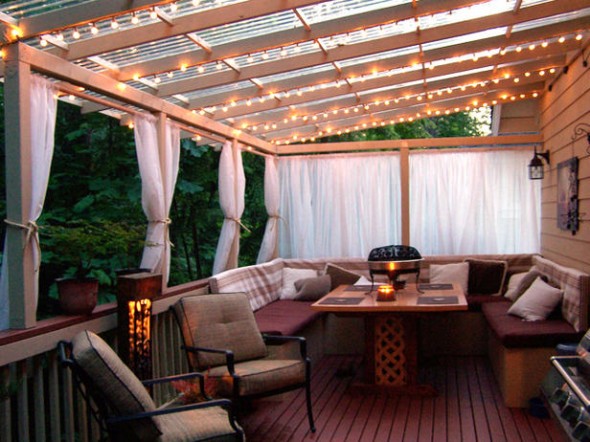 Don't have a garden? Not to worry with artistic imagination and a bit of creativity  transform an empty apartment patio into a private cottage garden with cozy seating and place to get together. Pic Courtesy
You can save money, help environment and create a style statement at same time. By up-cycling discarded furniture you can give new life to discarded furniture and create a theme for your outdoor living room without spending a penny. Pic Courtesy  – Fabulous Furniture Makeovers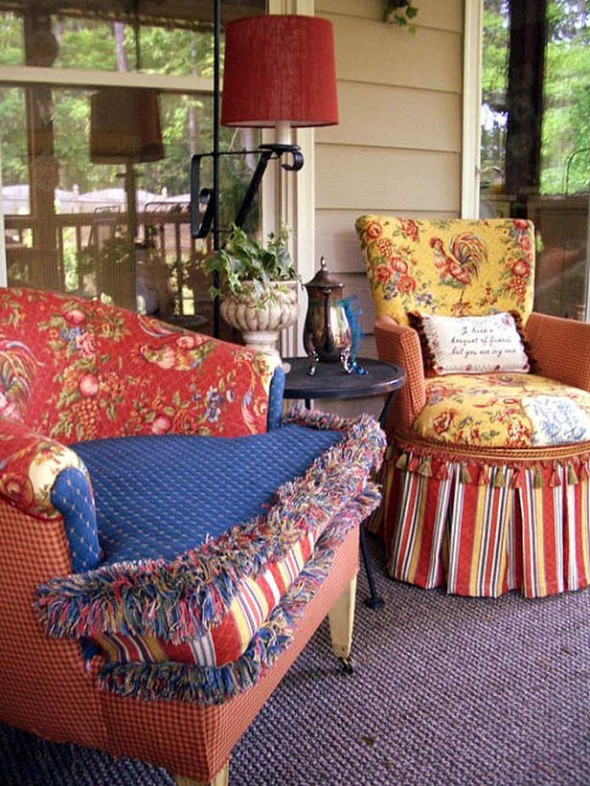 Add privacy and screen wind at same time with thrifty treated -wood or plastic lattice walls. Hanging or wall planters will add to the overall decor of the area, round coffee table paired with seating and  furnished with colorful cushions, sheets will create a perfect outdoor space. Pic Courtesy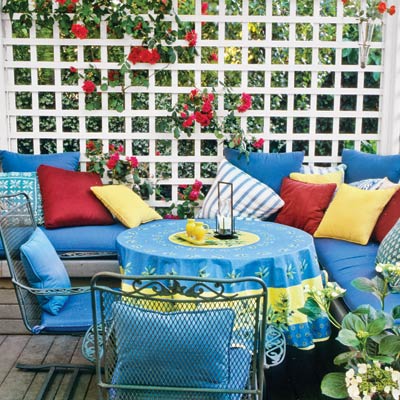 The key to comfort, whether it's off the entry or an upstairs master, is to take advantage of the shade, views, and privacy it can offer. Just pick colors and furnishings to suit the style of your house so that the porch feels like an extension. Pic Courtesy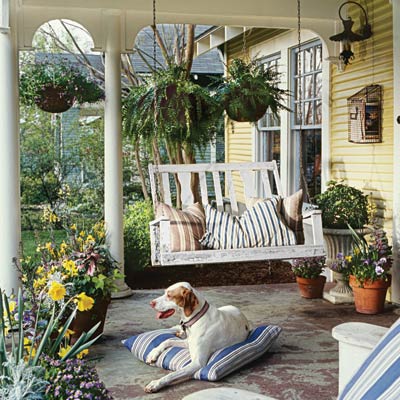 Warm up the front porch, inexpensive updates such as  paint on front door, bright colored plants a rocker with comfy pillow can make any porch a welcoming and relaxing outdoor space. Pic Courtesy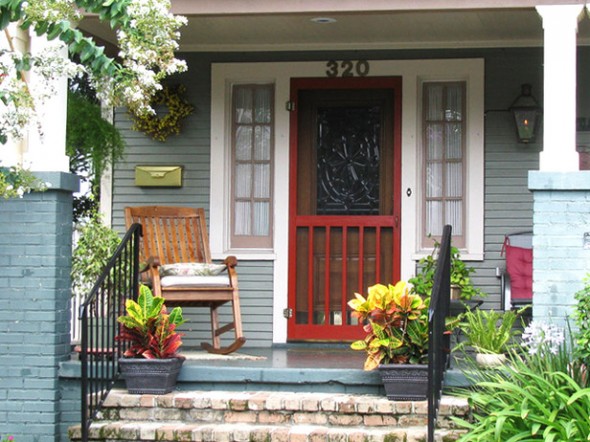 Give your outdoor fireplace a dramatic turn, decorating outdoor space with modern furnishings such as rug  and matching cushions is a great way to create a theme. Wrought Iron candle holder adds a rustic appeal to the setting and gives a contrast to modern furnishings. Pic Courtesy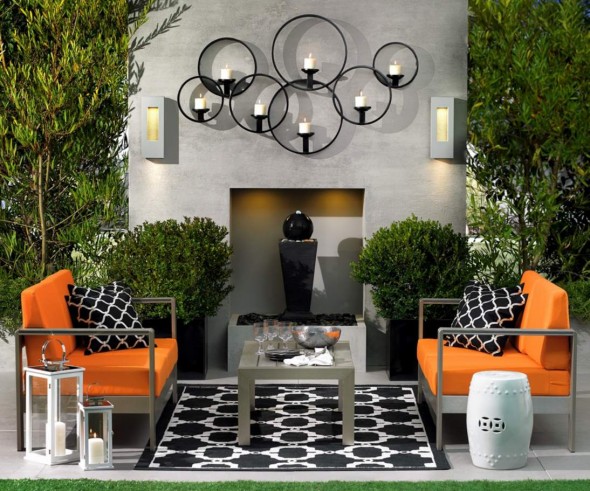 Integrate colors, materials, furnishings, and plantings that smooth the transition from indoors to out and gives a dramatic and simple appeal to your deck by making it vibrant and inviting. Check out Deck Sanding Melbourne, Mornington And Geelong for all your deck repairs. Pic Courtesy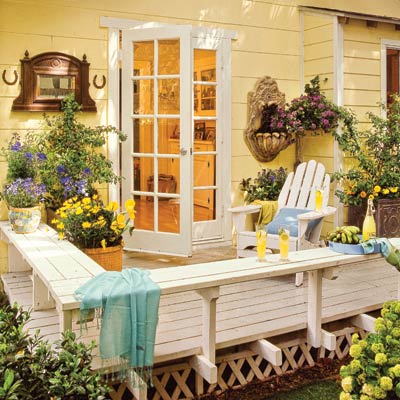 More Decorating Tips @ Creative Porch Decoration Ideas
Lets Live Impressive!!