Freshness, lightness, bright colors of beautiful flowers, green grass, blue sky and warm sun all associated with spring. It is the time to clean windows and decorate them with charming curtains, bringing more light and air into spring home decor. Change your heavy fabrics from winter with lighter colors and lighter weight fabrics to let the sun and refreshing springtime come into your house. Bright and cheerful colors, with modern graphic pattern or classy one, spring window treatments are also a very good way to draw attention to windows and create a lovely focal point in the room. Here are some spring decor trends that can do wonders for windows, brightening the space instantly.
Inexpensive, sheer or light window curtains are attractive ideas for spring decor. It creates an elegant and airy look and allows to see first blooms of spring season. Pic Courtesy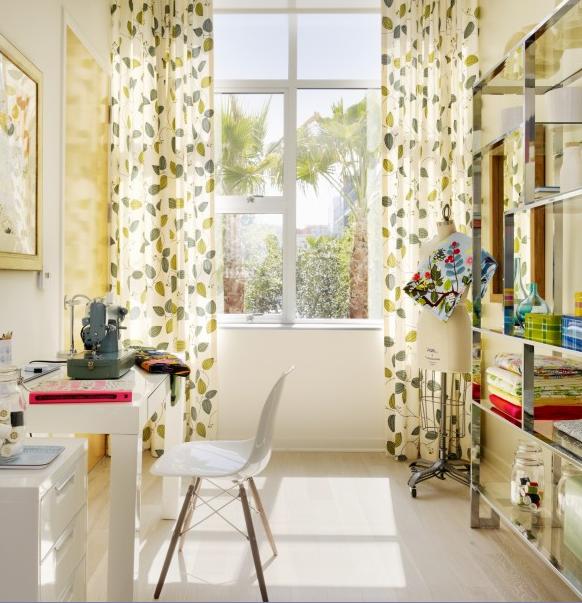 Don't be afraid to play with patterns, bold cheerful patterns with light colors and bright contrasts. Use your favorite bright colors along with pastel, soft and neutral shades. Orange and sunny golden, light blue and turquoise, green and citrus yellow, lilac and honeysuckle red-pink shades are modern spring season trends. Pic Courtesy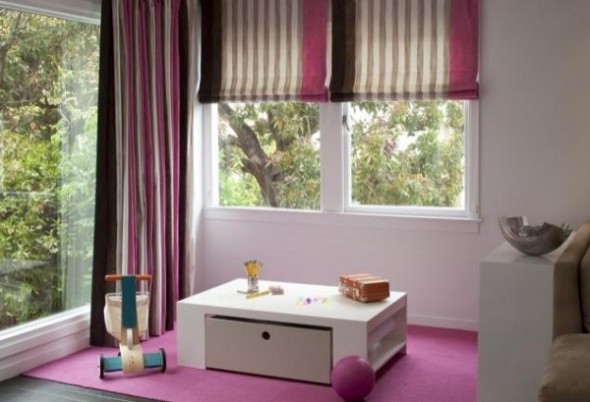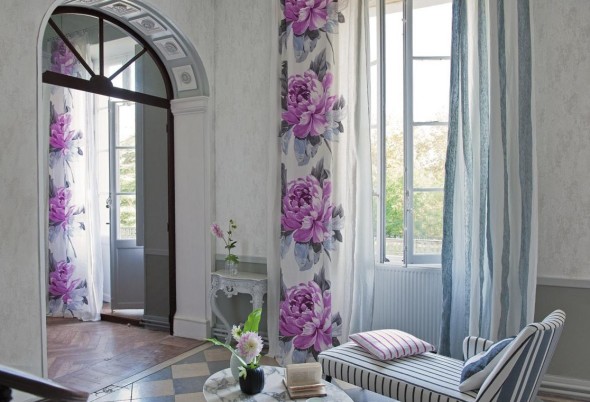 Terrific teenage girls room, charming pink wall decorations with stunning bed and furnishings. The white window curtain compliments the glossy floor and white added subtly to the whole setting. Pic Courtesy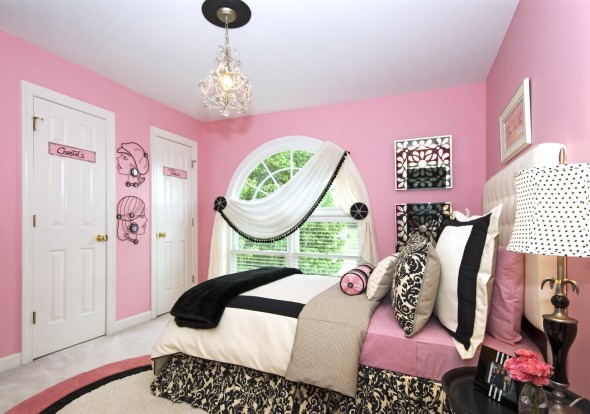 Light curtain fabric, – organza, tulle, muslin, chiffon, lace and veil, – bring spring freshness and tenderness, creating spring mood like nothing else. Pic Courtesy
Don't hold back when it comes to accessories, sometimes a neutral shade curtain can be given bright touch with a simple yet elegantly colorful curtain holder. Pic Courtesy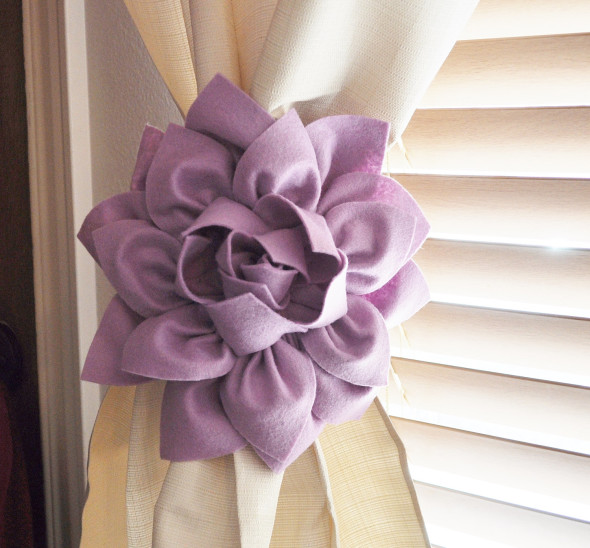 The fabrics that sport boldly represent the season that welcomes the new. The color palette uses a patterned yet classic designs to create a mood that reflects the fresh feel of spring. Pic Courtesy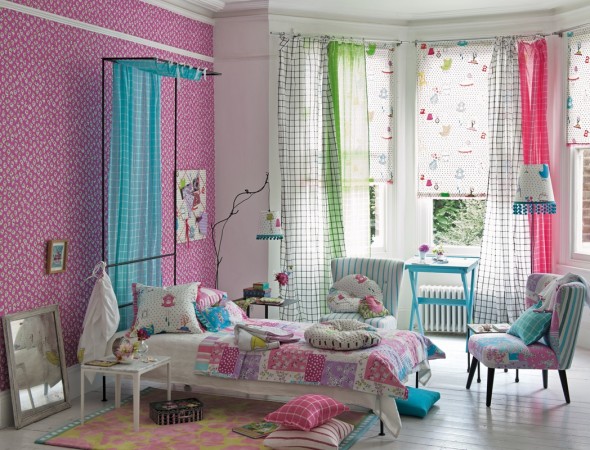 Lets Decorate Impressive!!