Since assembly elections in Punjab are going to be conducted in February/March 2017, most of the parties have started their political campaign. Every political party tries to lure voters to grab adequate majority in the legislative council in Punjab.
There could be various factors that decide the success of a political party in state assembly elections, but the most significant one is the CM face. Choosing a CM face simply means appointing a leader who should be responsible for win or defeat in the election. So, who is going to be the most popular CM face in Punjab election 2017? There are various names that could be next CM such as Parkash Singh Badal, Captain Amrindar Singh, Navjot Singh Siddhu, and yes Arvind Kejriwal.
Arvind Kejriwal – The Most Popular CM Face
When it comes to determining about the most popular CM face for Punjab, most of the people in Punjab prefer choosing Arvind Kejriwal. However, Arvind Kejriwal is already CM of Delhi, so how he could be the next CM of Punjab. However, there is no official confirmation whether Arvind Kejriwal is the CM face for Punjab elections or not, but one thing is sure that he is the most popular political face in the Punjab politics. Since AAP has already created its grass root stronger than other parties, it is likely to repeat the Delhi magic. Even some opinion polls suggest that Punjab is going to witness another landslide victory of AAP.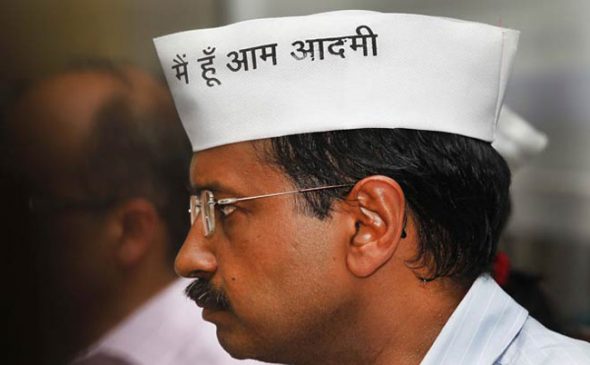 Captain Amarindar Singh – An Experienced Player
There was a time when Captain Amarindar Singh used to be the most popular political personality in Punjab, but now the situation has changed. However, it is true that Captain Amarindar Singh has to struggle with lots of issues, but it doesn't mean that he is of no use. He is still the only powerful face in state congress party. If congress ignores this CM face, it is going to face difficulties in Punjab election 2017. So, another most popular CM face for Punjab is Captain Amarindar Singh.
Prakash Singh Badal – A Successful CM
Due to his over-popularity in the state, Prakash Singh Badal could be able to run his government for two consequent terms. Now, it is time to face tough competition as AAP is going to create great hurdles on his success path. But still there is no doubt on the political knowledge of Prakash Singh Badal. It might be possible that he could again be the CM of Punjab. So, when it comes to creating a list of most popular CM faces for Punjab state, importance of Prakash Singh Badal can't be ignored.
Navjot Singh Siddhu – A Fresh CM Face
However, there are least chances of Navjot Singh Siddhu to become the CM of Punjab, but still he is considered among the most popular politicians in Punjab. The biggest change this time is that Siddhu has formed his own political party. His newly formed political party called Aawaz-e-Punjab is going to win a few seats in the election. So, Navjot Singh Siddhu could be the next king maker. However, there is still no official confirmation available regarding when the Punjab election 2017 will be conducted but still people have keen interest in knowing who could be the next Chief Minister of Punjab.