Bedside table, usually ignored but one of the most important pieces of furniture are necessary in both small and big room space. They are no more little dull piece of furniture to keep alarm clocks or glasses. I am going to take you through few exciting designs for bed side tables in glass, wood, steel and plastic. These designs are appropriate decorative and functional pieces.
The Gubi Side Table
The Gubi side table designed by Chris Ferebee is multi use bed side table. You can use the top to place things in regular manner and inward design is best to you use as book rack. It can be placed on ground or can be mounted on the wall.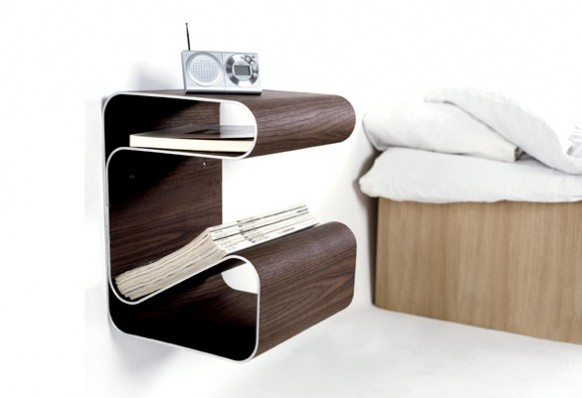 Calligaris table
Retro contemporary table can be used as side table and coffee table. It has central open areaunder the top and two side drawers which open when rotated. If you are looking something which can give a regular table look and has drawer availability, you have your right pick.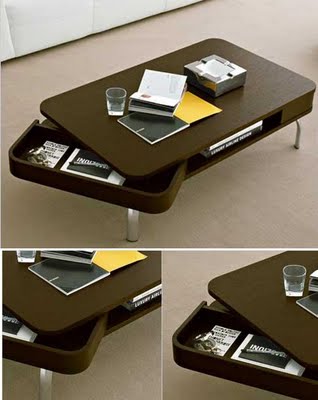 Plug-in Table
If you are looking for bed side tables which can work as light source as well, your ideal choice should be designer table by Sung-Pil Hwang. This wonderful design has enough space to hold your morning tea/coffee cup and your bed time read. Along with sleek design it lights up when plugged in.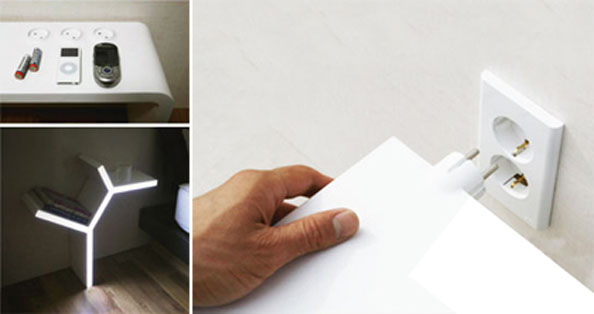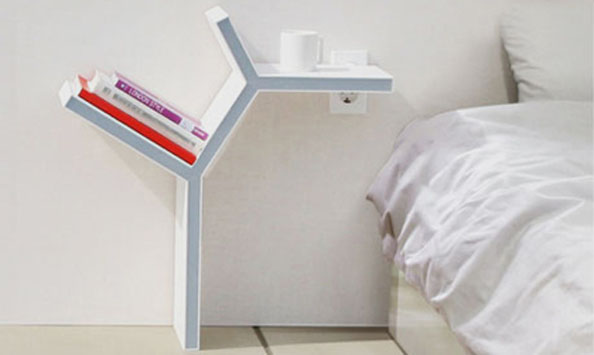 Sleek Design
If you are into simple furniture, this particular design will fit the bill. This sleek design is book rack along with regular bed side table.
Milky white side table with ample space for your favorite books and DVD's.
'Metro' U Table
Funky and functional piece, you can use it as bed side table, corner table, coffee table or laptop base. You can also use at your workspace, with its modern yet graceful looks it fits the spot.
Fancy Designs
If looking at following pictures make you want these tables at once than you need to thank designers at Maze International. They have created some amazing designs which not only work as bed side tables but can be used as racks.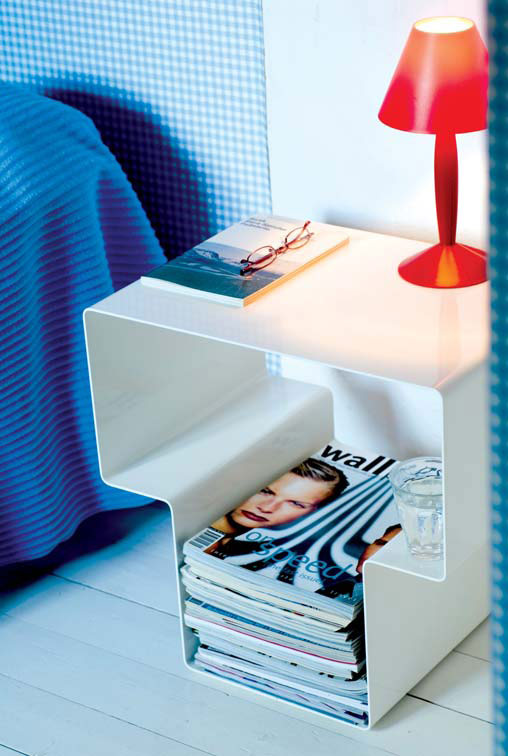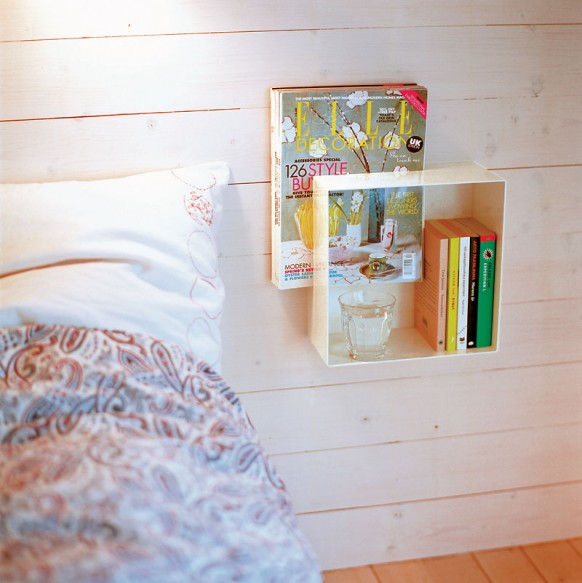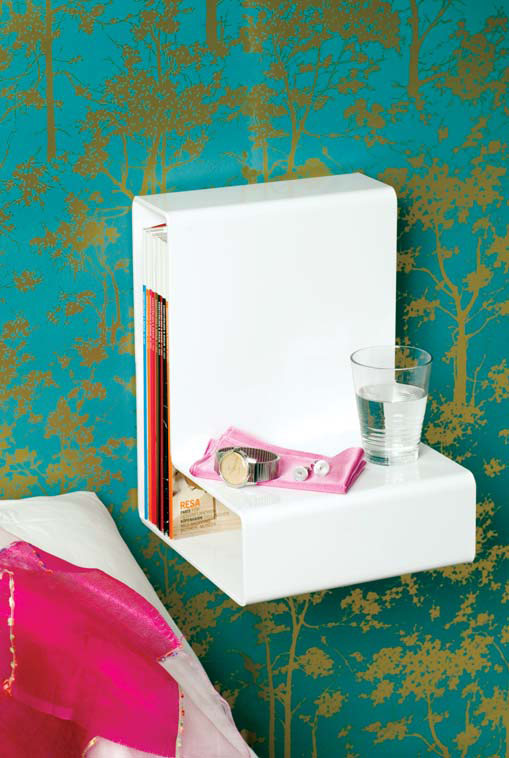 Glass Table
If you are fond of glass, the Toki glass design from Linea should be your first choice. Impressive deisgn with all the elegance required.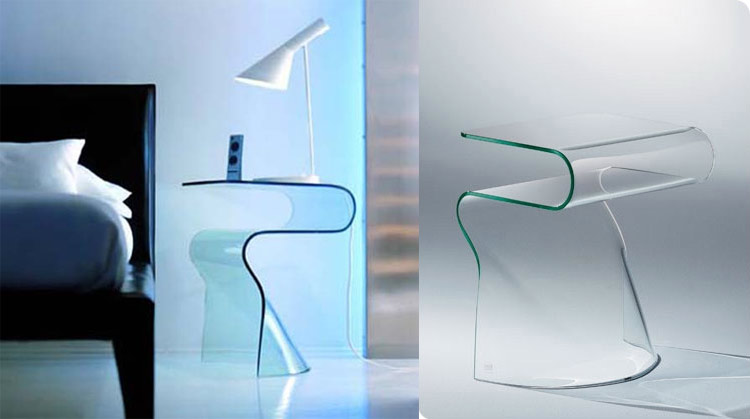 Clip Side Table
Patricia Urquiola, one of the renowned designers gave another deign which is not only bed side table but innovative designer piece. Round side table can be clipped to your bed side or can be kept at distance as per your requirement. Best used for breakfast in bed.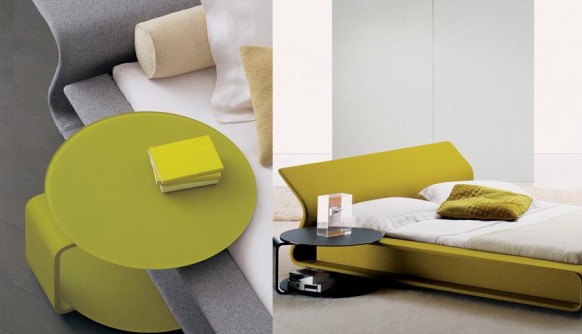 Stacked Table
Traditional, look closely, this stack table gives you look of regular square table but has space ehich can hold anything of your daily use. If you are in studio apartment then it's best option to save space and accommodate books, DVD's and accessories.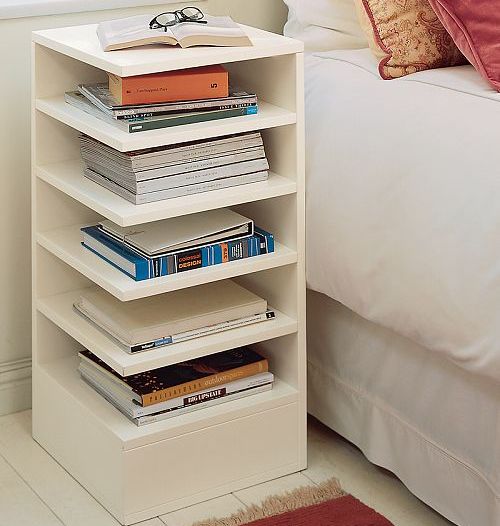 Pull out Side Tables
Pull out side tables integrated into the bed are the best option if you don't like your bed side cluttered. They are there when you need them. Design courtesy: Danish Teak Classics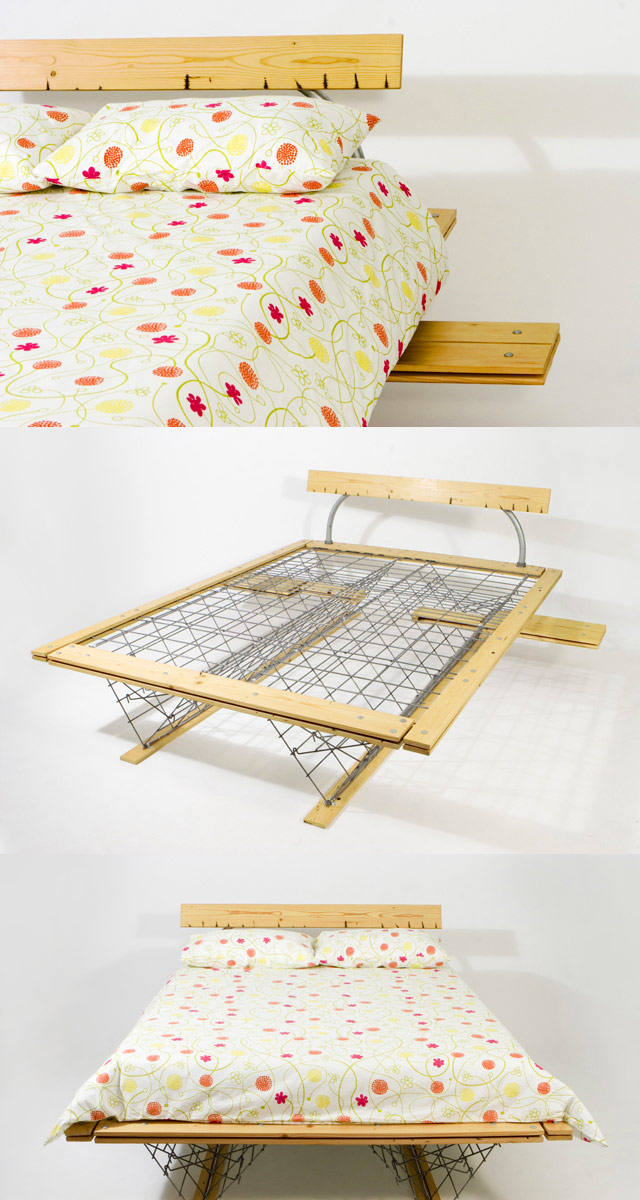 Cabinet Table
Last but not the least, this wonderful design from Maria Chichy is two piece combo. Handy and stylish this design offers you multiple usage of the product.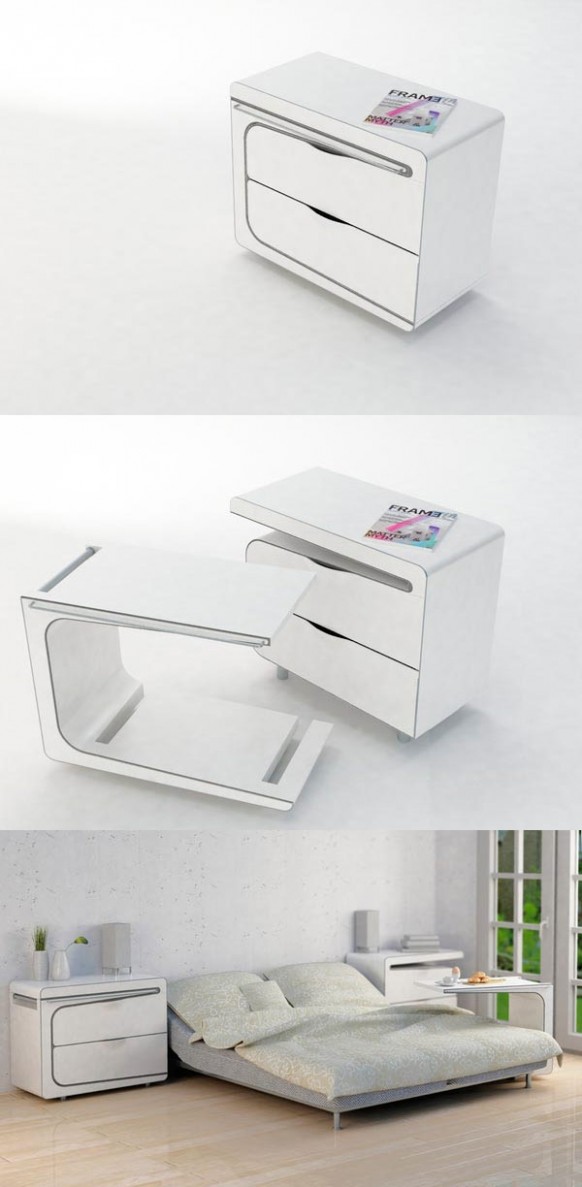 With these designer and functional products bed tea or late night book reading is never going to be same experience.