Creative Cushions can change look and feel of any room. It doesn't matter if you are in decorative furniture or would like to keep the room empty with minimal furniture; these unique designs will pump up the space and makes your surroundings alive. Hope these exciting designs will add an edge to your decor.
Keyboard Cushion
Can't get enough of work, well this nerdy cushion will let you type in the sleep.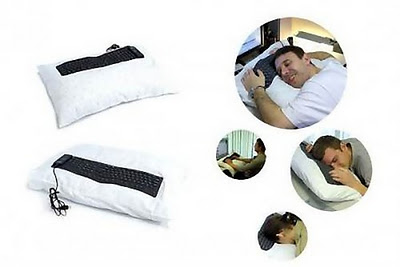 Singles Pillow
Well, this superb design won't let you feel single anymore. Cecilia Lundgren, designer from Halmstad has  designed these creative pillow cases for lonely singles. Deep, restorative sleep is the best method to recharge our bodies and minds. Sleeping keeps us healthy and alert. It gives our brains and muscles the opportunity to recover from their daily work. Adding a body pillow to your sleep environment has proven to be a comforting and transformative solution for many restless sleepers.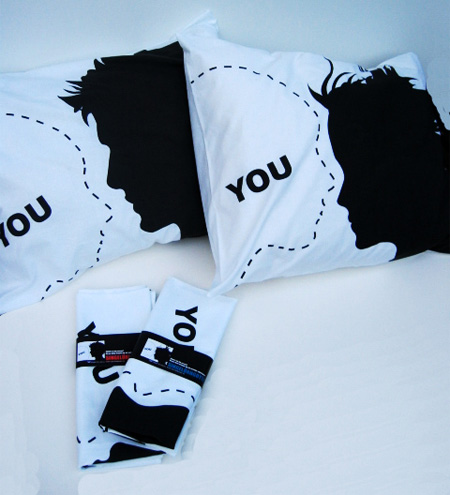 Waking up in the morning can be a task, to make it little simpler this superb has integrated alarm clock in the pillow case. A great night of sleep delivered to your door in just a day or two: That's what you get when you order one of the favorite amazon pillows.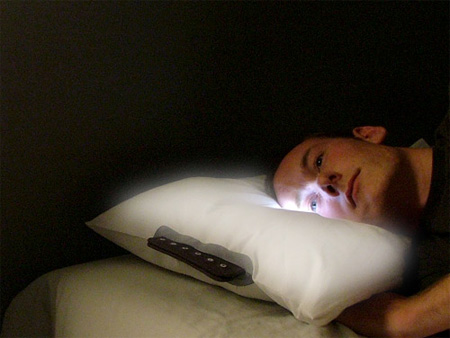 Social Networking Cushions
These cute little cushions are style statements, you can add them to your living room or bed room. They are trendy and defines you as social butterfly.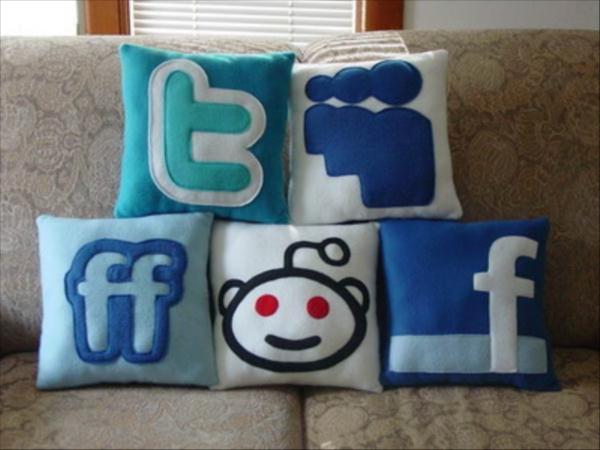 Pacman Cushions
Like playing games, this cute designs relate you too one of the oldest games- Pacman. You can use it in living room or kids room.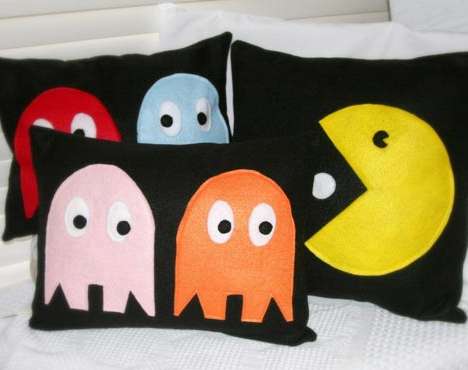 Modular Floor Cushions
First day at college  or you want to keep your furniture to minimal, these modular cushions make your task easy. These small questions can be attached and used as bed or sofa. If you throwing a party these can be detached and used individually.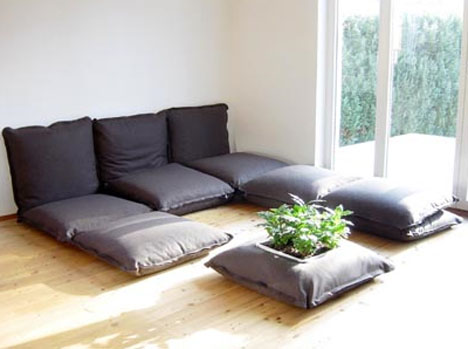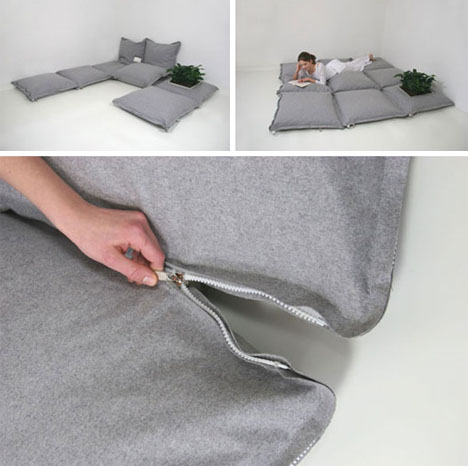 MAC icon Cushions
Trendy and exciting designs created at Throwboy, these designs bring your electronic world into living room.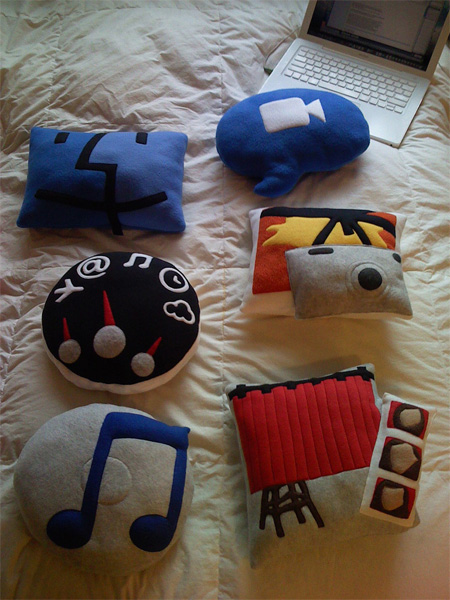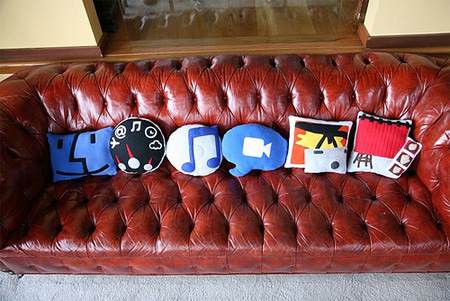 Cute pillow synchronizes your dream into the pillow case. Comfortable and technologically exquisite.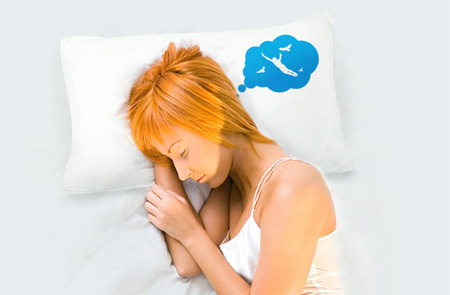 Lets talk! these designer cushions can brighten up your bed room.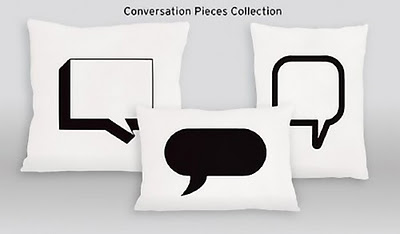 Inspired by Flinstones, cushions can be best choice in kids room. Play with or rest on these cute pieces, fun is guaranteed.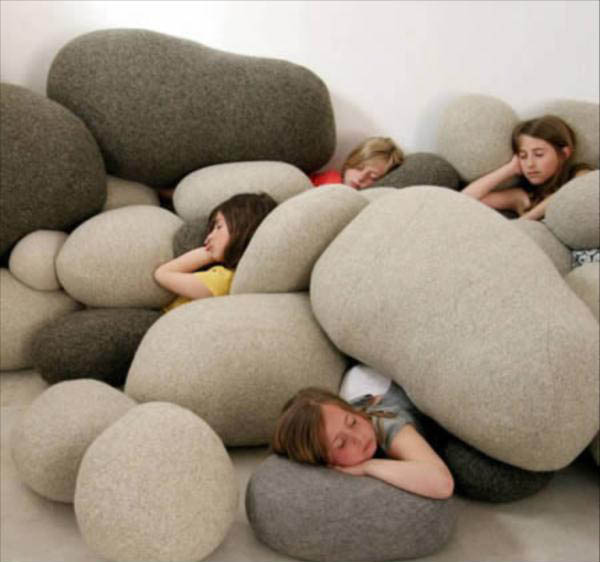 Lorenzo Designs
These warm and cozy cushions are designed by Margrita Lorenzo. Deer and Love themes are unique and will grace any living room.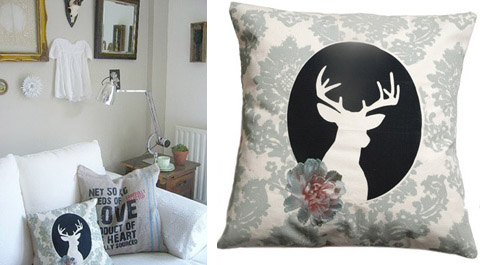 Superb collection of sleek and stylish cushions by Ferm Living are must for home decor. Black & White themes add grace to home decor. Themes are close to everyday life and trendy in its own way. You can choose from various colors and combinations.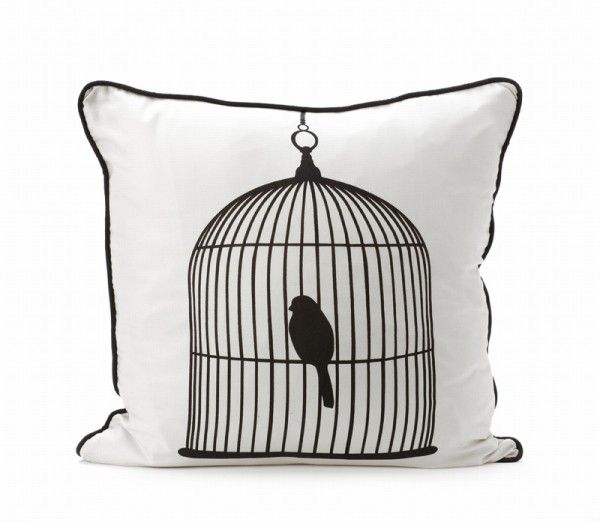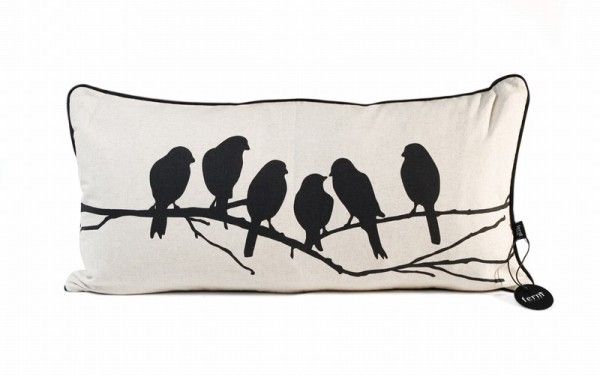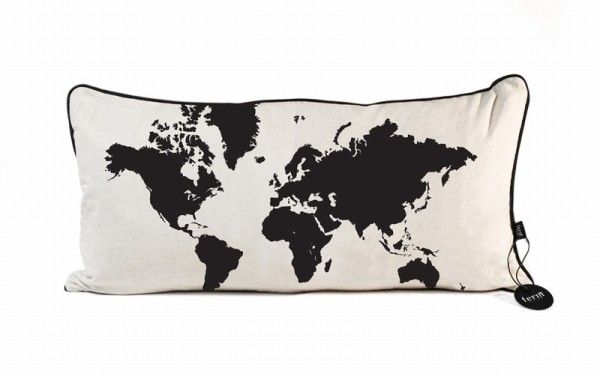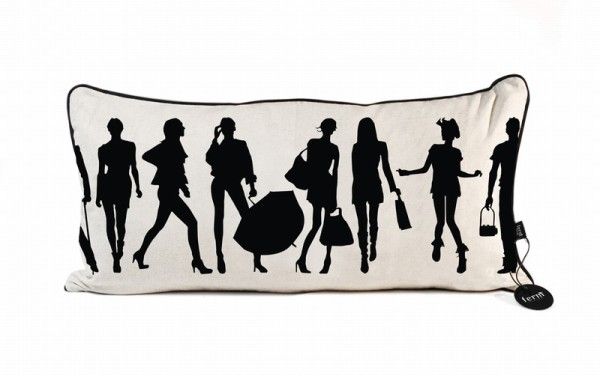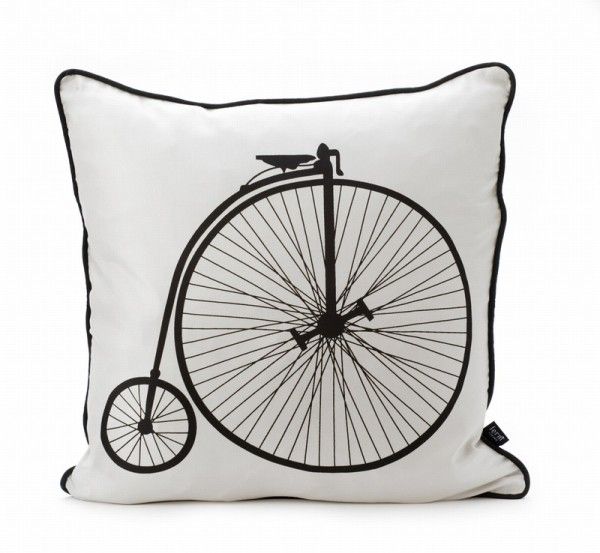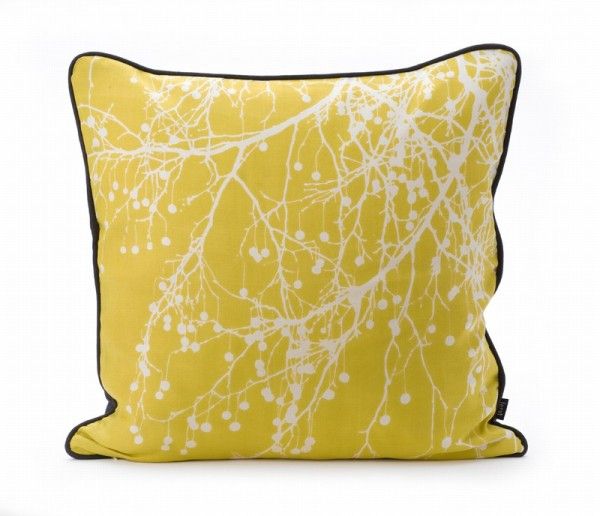 Emoticons
Emotions designed into cushions. Exciting design which will brighten up any living room. You can make  your own set with colors which gel with your living room or bed room furniture. Design: Rex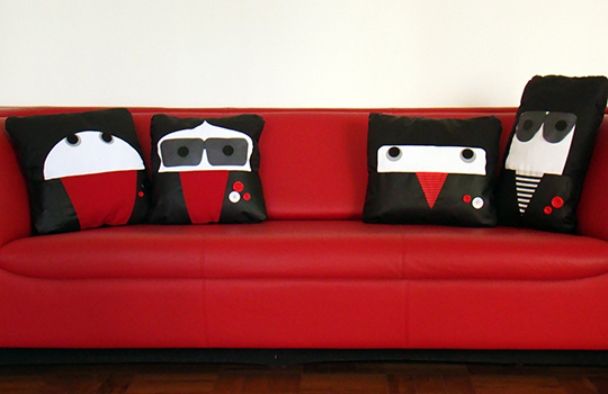 Theme Cushions
Andrew Martin's designer cushions are must attention grabber. Choosing between the 6 new new cushion fabrics can be a lot of fun. Suitable for different interest areas- comic books, deck cards, vintage scenes, wild west and 60's. You can pick 'n' choose from patterns which integrates with your interior design. You can make cushions from old jeans, bed sheets and old toys!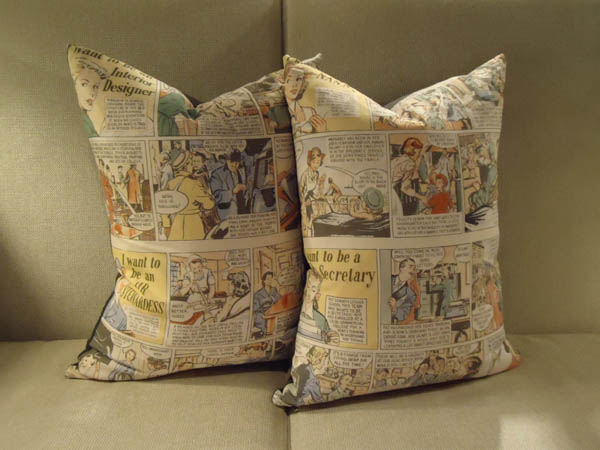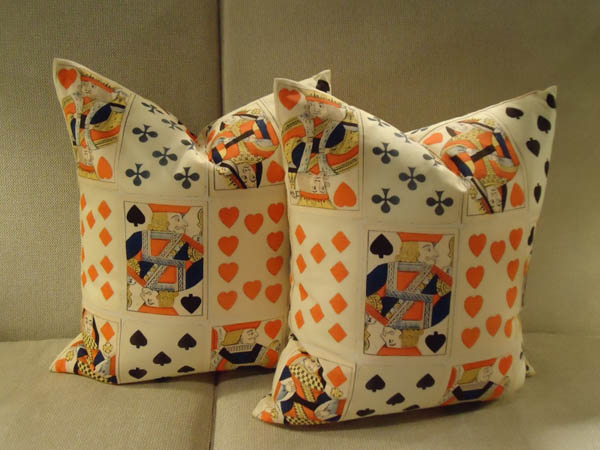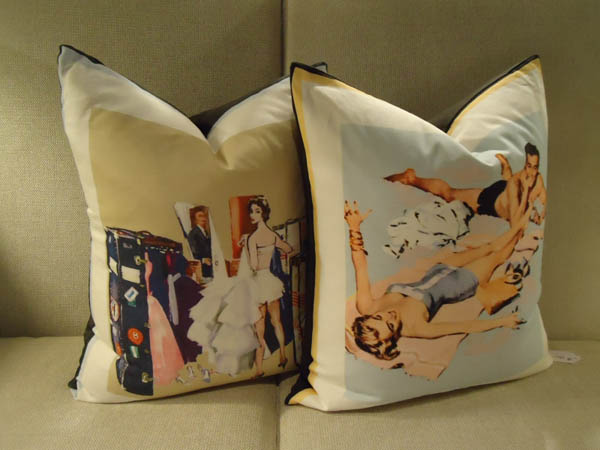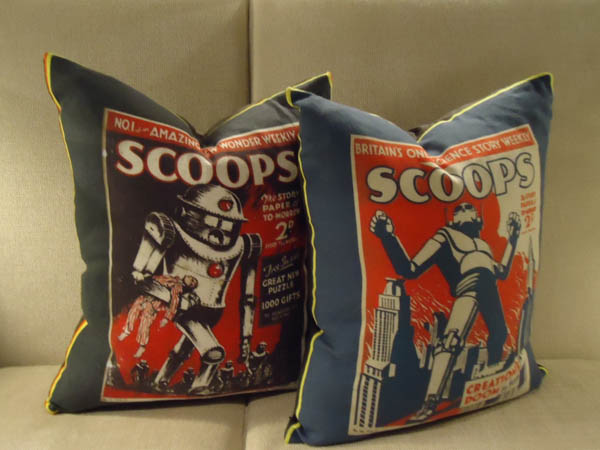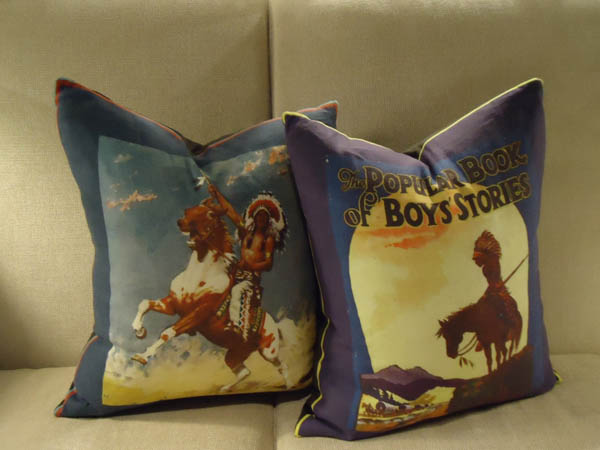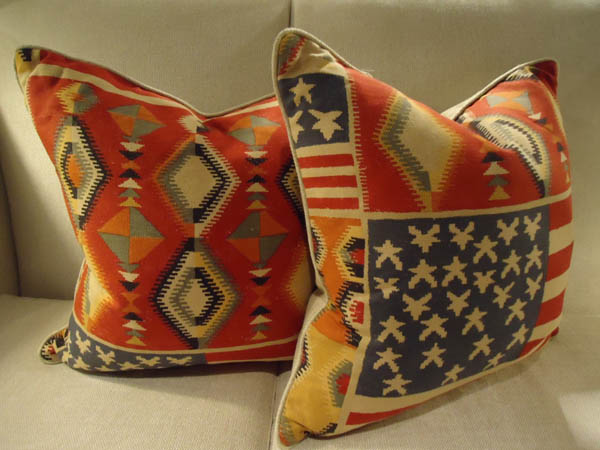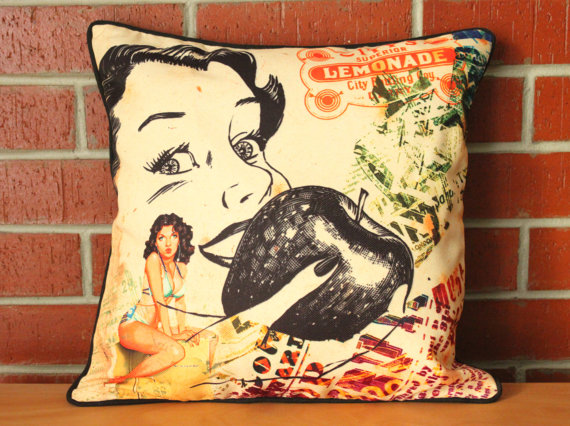 Lets Live Impressive!!