Bar stools might seem simple but looking at the diversity in designs and style you might find yourself stuck while choosing the right one.  Kitchen, home bar, dining room or family room, an interesting bar chair can be more than just a piece of furniture. Leather and wicker are traditional choices while plastic, wire and metal are more modern options. Bar stools can change the look and feel of interiors. Give your bar, kitchen, family room a new stylish and trendy look with these creative bar stools.
Shaped like a bottle cap this bar stool certainly lives up to its name. ABS plastic seat top provides perfect comfort at your bar. You can also use it at home bar.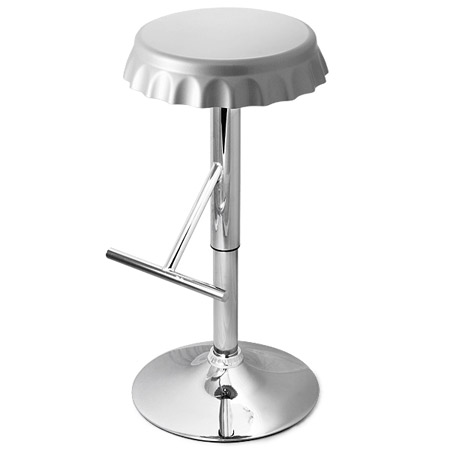 Stool in the shape of hand could be used as a center piece. If you are in favor of low seating arrangement than this ABS plastic stool will fit the bill.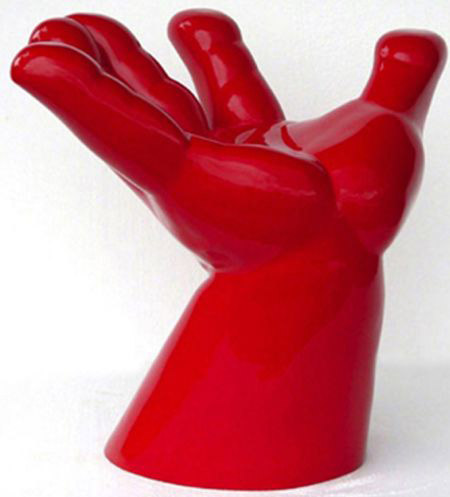 Puzzle Stool
The Jigsaw Puzzle stool by VivaTerra is genius seating arrangement. You can use it as single piece seating or can connect to make ample space for big groups. It can be used as a table arrangement too.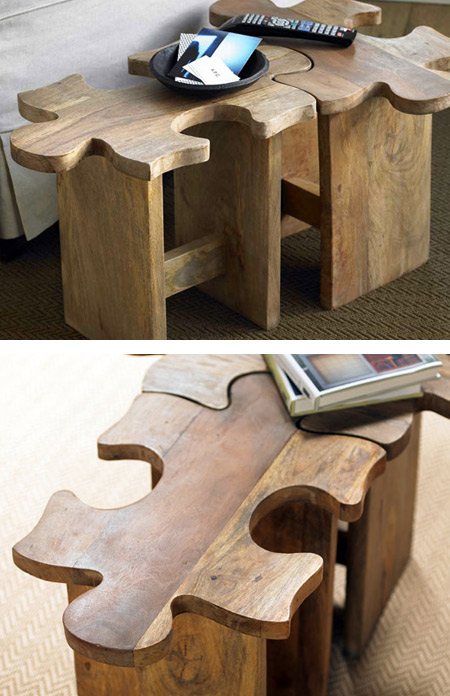 Spring Stool
Made out of bamboo stripes this extremely flexible and functional stool is designed by Erik Jansen. You can use it to decorate your lounge bar, living space or kitchen.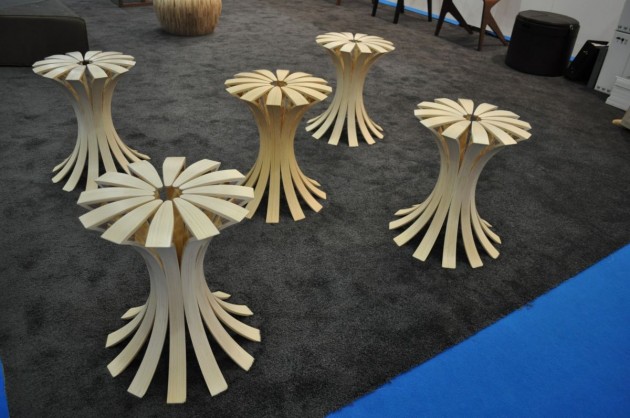 This modern bar stool is shaped like a martini glass; design is completed with an olive which serves as a backrest. One of the coolest and fresh designs.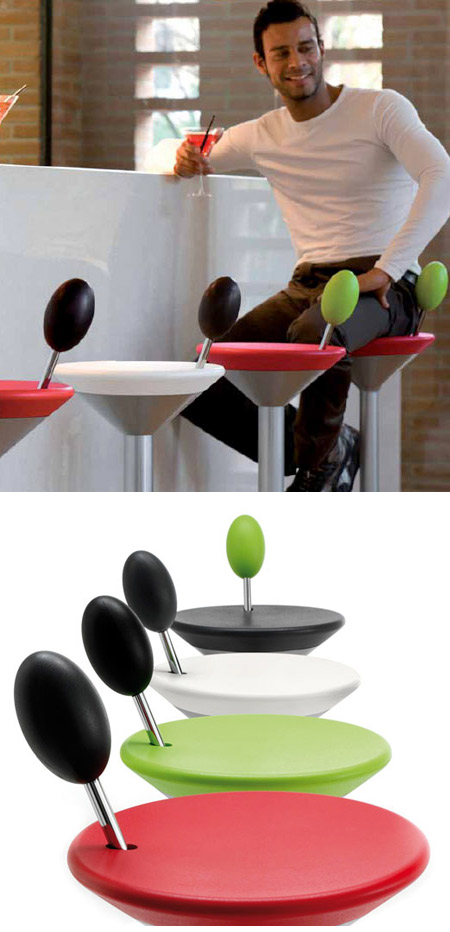 Portable Stool
This creative stool design is suitable for small space business areas. You can use it indoors and outdoors as per choice. Easy to fold and use, this cardboard stool can be carried anywhere.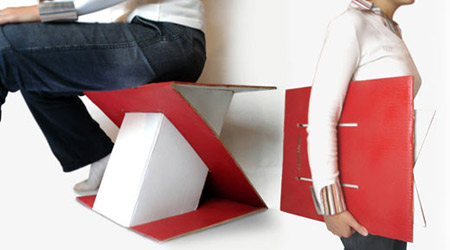 Sleek Bar Stools
These sleek bar stools goes perfectly with black and white theme.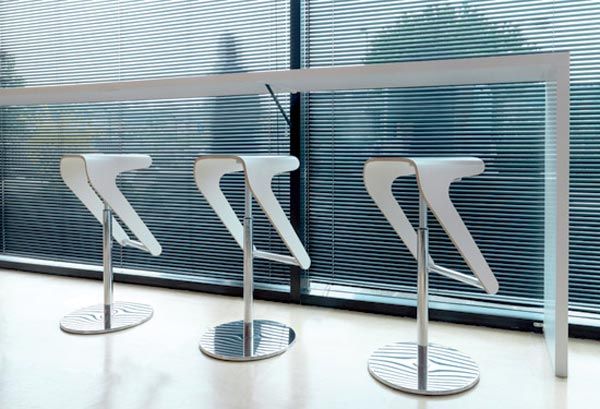 Tooth Stool
Designed by Philippe Starck, this designer piece was originally created for the Saint Martin's Lane Hotel in London. Available in two attractive colors goes perfectly with night club or bar theme.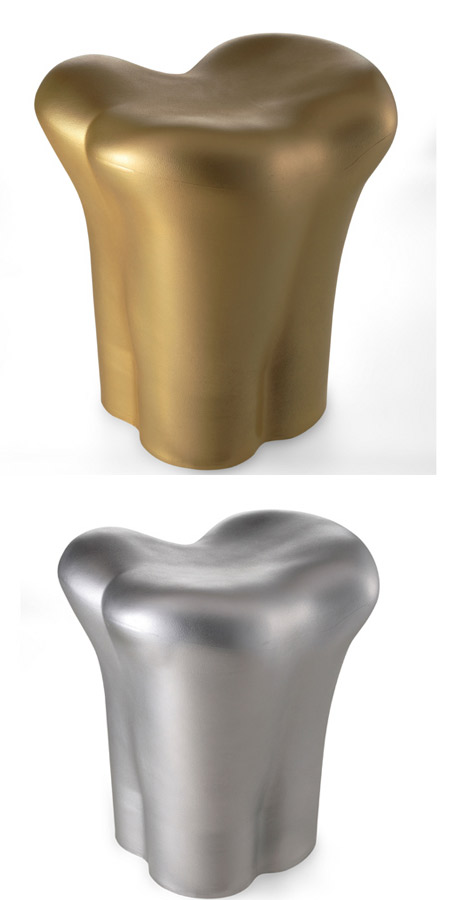 Stool and Magazine Rack
Inventive and sophisticated bar stool designed by Karim Rashid. You can store magazines and newspapers in the bottom area, thoughtful and sleek design.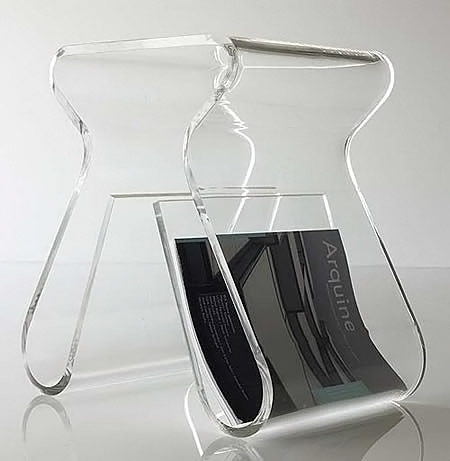 Koncord' Stool
Designed by Karim Rashid, this sleek bar stool is available in different colors. Comfortable seating and easy feet placement makes it must have.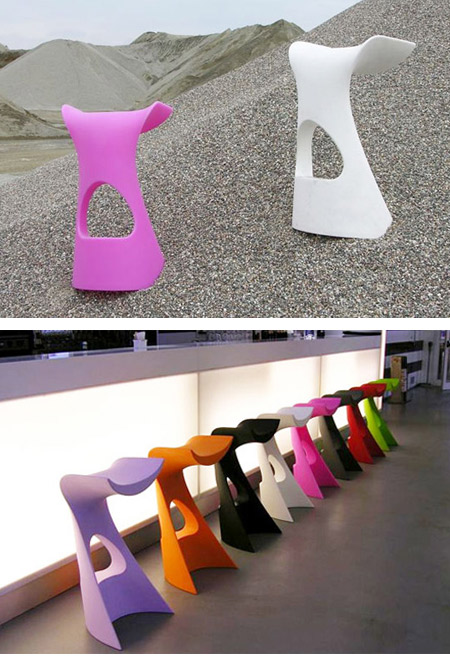 Colored Bar stools
Talking about colored and trendy bar stools you can check out these modern bar stools designed by Ibebi. Really interesting and trendy stools are available in various color and go easy with any color theme you have.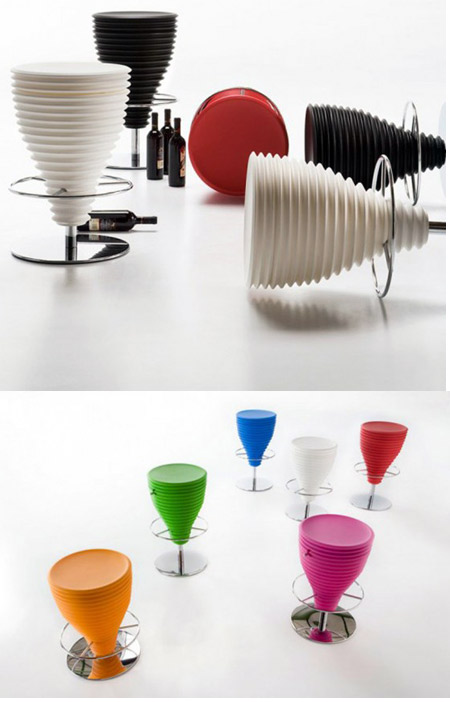 Banqueta
One piece seat, a cool bar stool designed by Juan Pablo Sammartino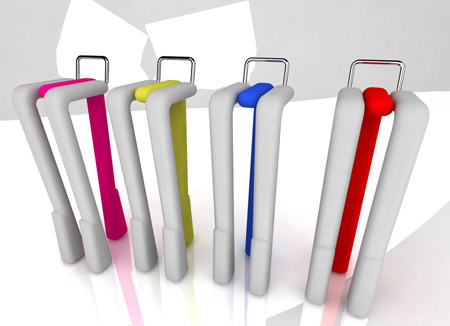 iTamtams
Inspired by a line of stools featured at the MoMA, the iTamtams are docks, stools and speaker systems all in one sleek package.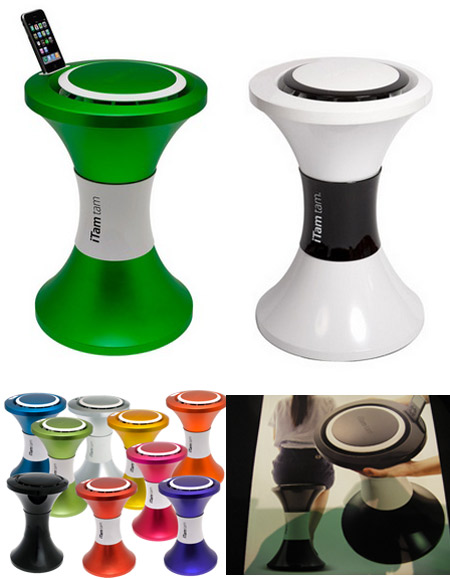 Lets Live Impressive!!