Keeping my feet on the right carpet makes my day! What about you? Ideas and designs intrigued with originality and humor. If you are looking for ideas and inspiration for your carpet installation, these carpets are the right fit for you. According to the J & D Oriental Rug Co. store, these unique and creative carpets will be a nice addition to your Home Decor when you utilize a carpet installation. Also, you should not forget about carpet cleaning. Make sure you perform professional carpet cleaning regularly. For a cleaner and healthier home, don't forget to clean and disinfect your carpet too.
The Hopscotch Carpet
Available at CB2, this playful design will add delight to kid's room. Creative idea for grown-ups to jump once in awhile.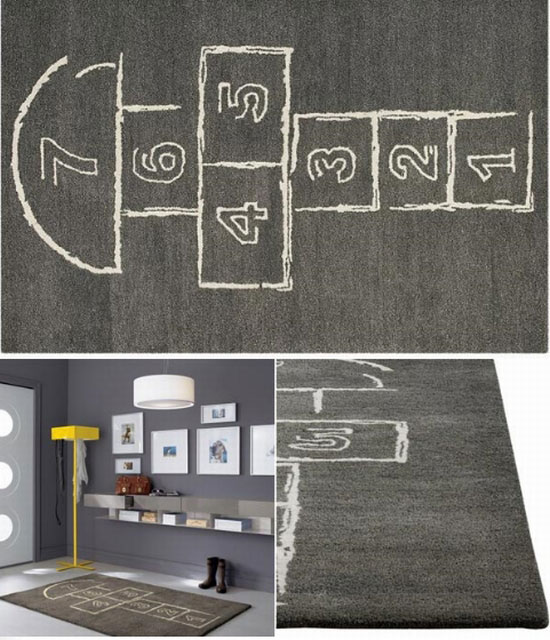 Shoelaces Rugs
Designed by Nate Siverstein and Andrea Paustenbaugh, these shoelaces rugs are incredibly fun and original. If you are cat person then your cat is going to love this one.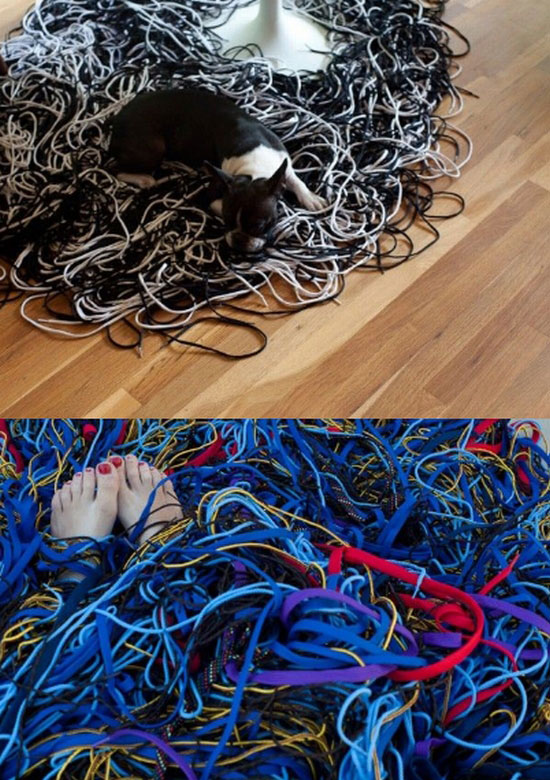 Landscape Carpet
Colorful rug made of tiny foam-bars give shape to miniature landscape. Designed by Laurens van Wieringen is comfortable and fun to walk on.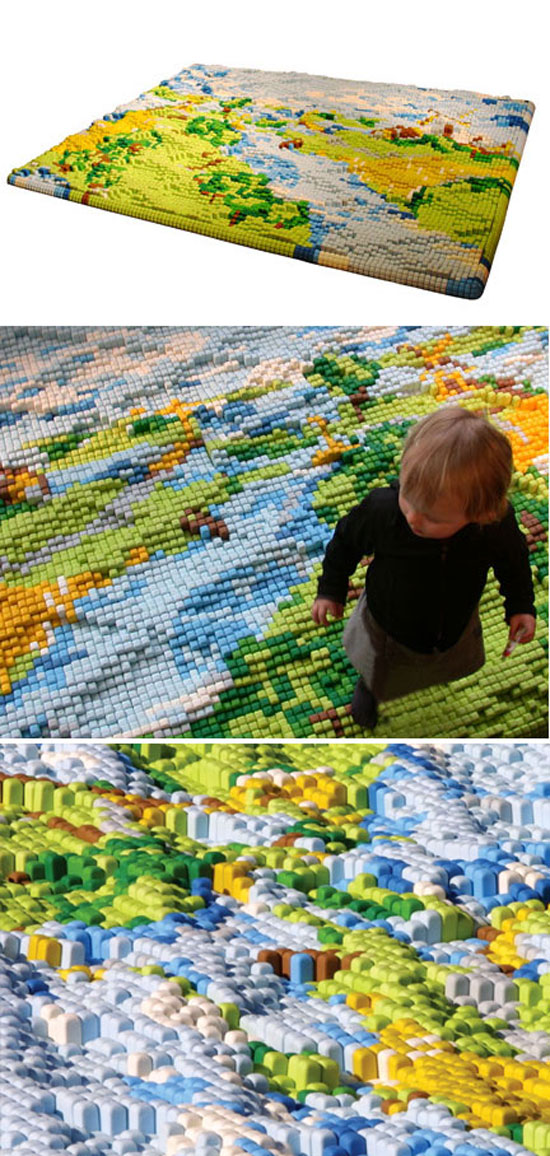 The Sightlines Carpet
Fun and Unique design fit for minimalist interior, it can act as a reminder for the next eye-check-up.  From Bev Hisey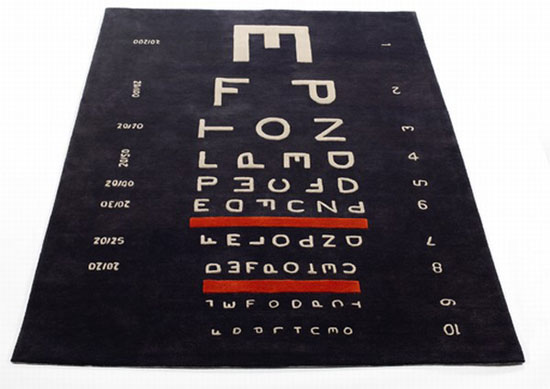 A double function carpet: a sofa cover and a carpet. Little difficult on maintenance but original idea makes it an interesting idea to get this wonderful piece at home. We all know that cleaning your carpets regularly is important, but it can be hard to find the time. If you don't clean your carpet on a regular basis, you could end up with stains and odors that are very difficult to remove. The longer you wait between cleanings, the more expensive a carpet cleaning services can be.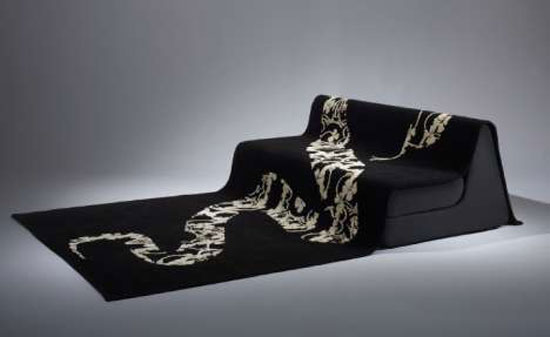 Puzzle Rug
Playful and fun unique product is designed to fit into a contemporary interior. Simple Colors is what makes it aright choice.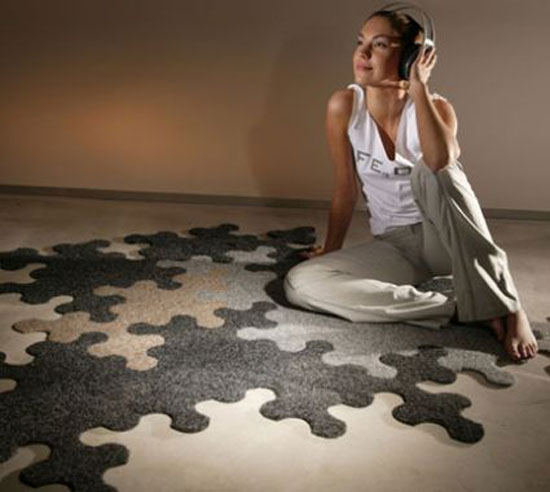 Elegant design for music lovers. Featuring piano keys, this black and white carpet would be nice option for large living room.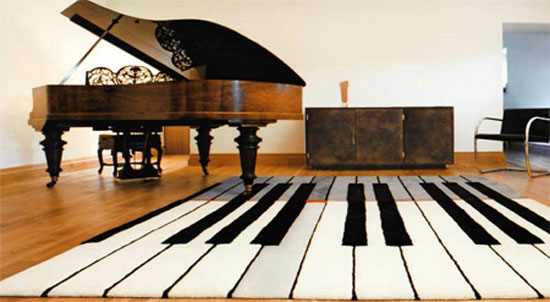 Global Warming Carpet
Design will remind you about polar bears every time you walk on it. Not only has it added on to your room essence but contrasts with a ever rising problem of Global Warming.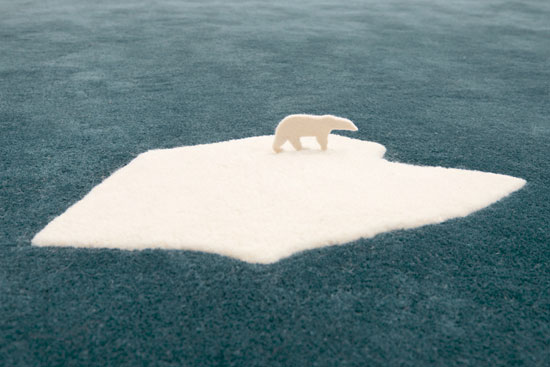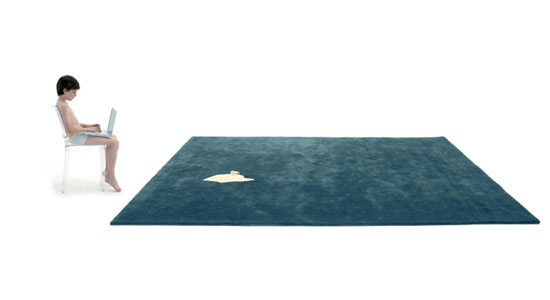 Awesome solution for those who love to move their furniture time to time. Made out of modular pieces connected together using zippers.

Soccer Field Carpet
Designed by Karin Mannerstål for all soccer/football fans. Made from wool, small soccer field can fit into various interiors.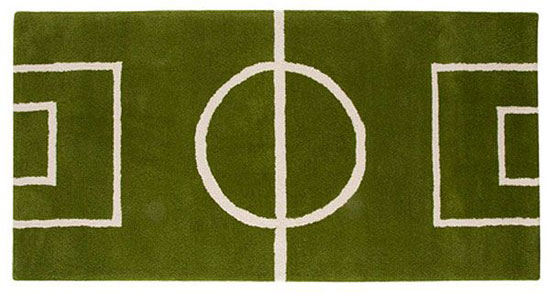 More than carpet this original carpet design act as a comfortable seating. Yolks are cushions that are huggable and act as support while sitting down. It is creative and can work as eye candy. Only thing you need to worry about is cleaning it every now and then.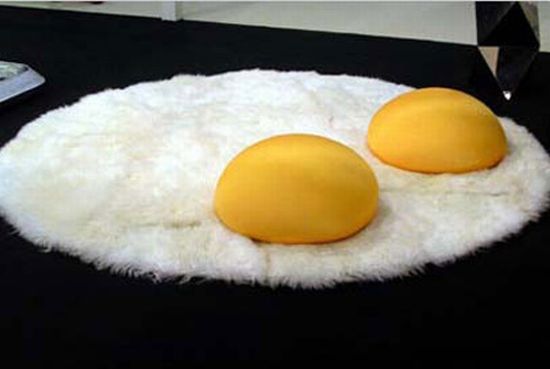 Light Carpet
Dim light during night works well with you, this designer carpet should be your first choice.  This elegant carpet can be used as night lamp also.  Designed by Johanna Hyrkas.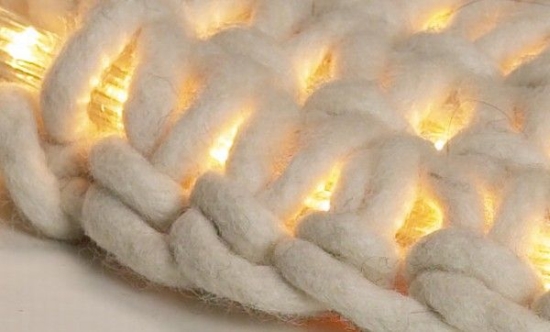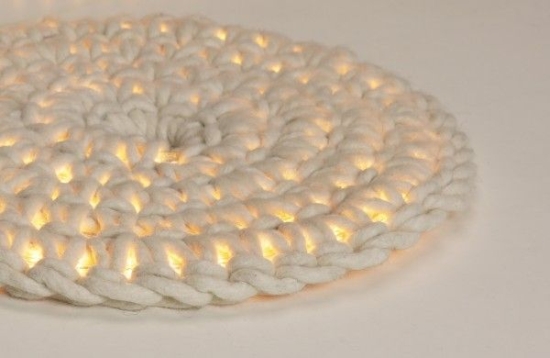 Carpets along with other Home Decor items can change look and feel of the room. And these designer pieces are right fit for any space.