Rising temperature and humidity leaves anyone craving for a drink. Whether you are sitting at home or your favorite bar, these glasses will surely change your drinking experience. These designer glasses will give you a reason to satisfy the craving for a drink with a style.
Vintage Beer Mug
I am sure this unique design will make you feel floating in vintage era. Goes best with Vintage Bars.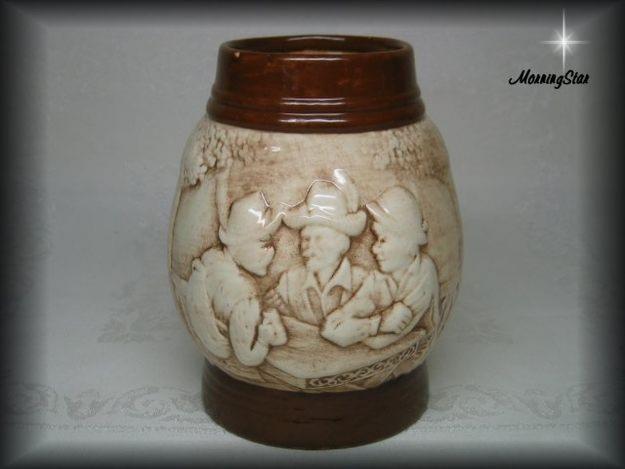 What better way to enjoy the drink would be than sipping it in Wooden Mug. Drink remains colder for longer and you can carry on with the conversations. Just make sure that the wood is not chemically treated.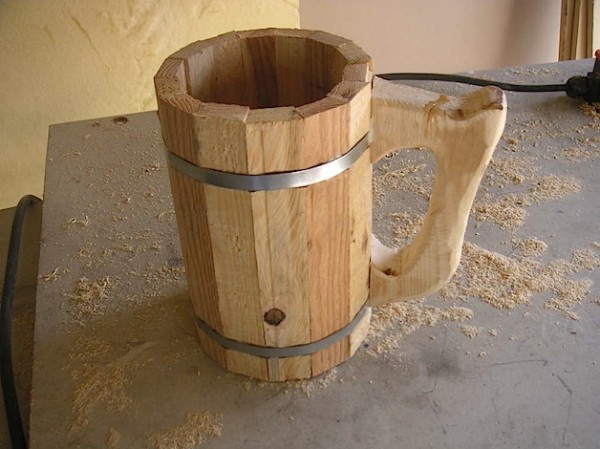 Cerve-cero
If you are one of those who like to have their beer smooth than this is a right fit for you. Created by Sinapsis team, its perfect design for those who want to get refill again n again.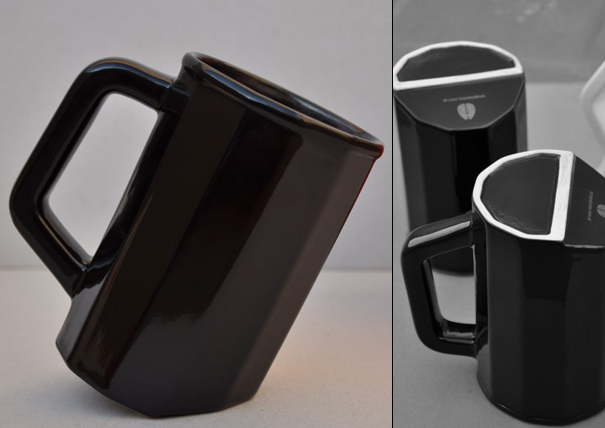 Tornado Beer Mugs
Mouth Blown by experts these glasses can be a unique idea gift for beer lovers.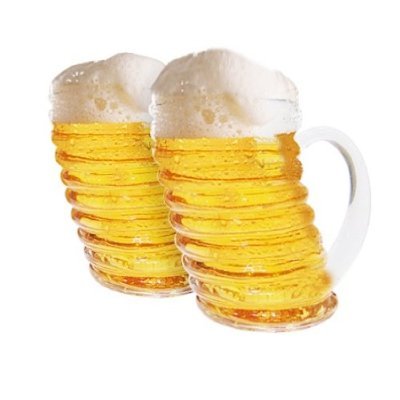 Pirate Beer Mugs
Custom made one piece mugs in Shimo Kitazawa. Click here if you want to buy one. They are Hot right now and can gel well with rusty bar idea.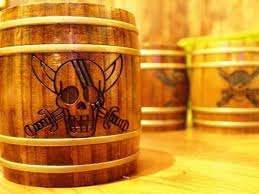 If you like to drink right from the bottle then this innovative idea will work wonders for you.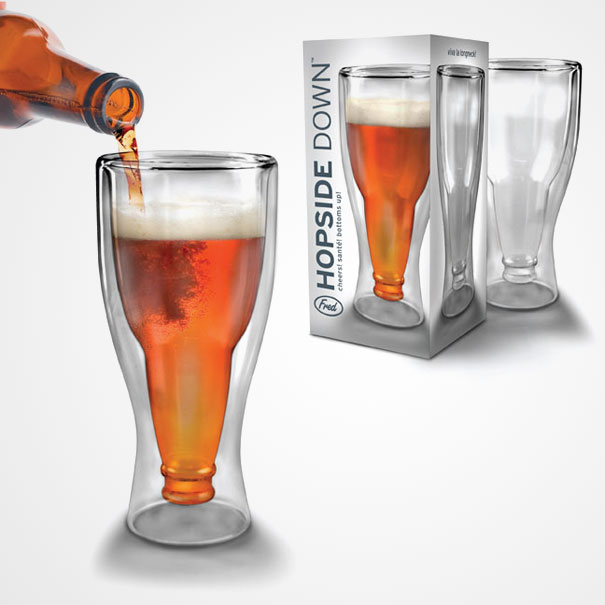 Glass Set
Designer three glass set will make you talk of the town for sure. Design Courtesy: propaganda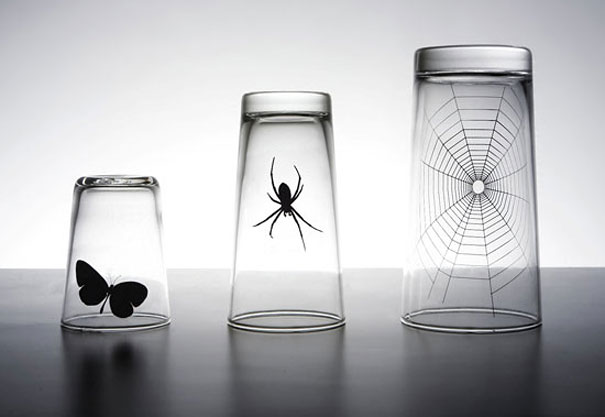 Great gift idea for old and young alike. You can enjoy feel of mustache while sipping from the glass.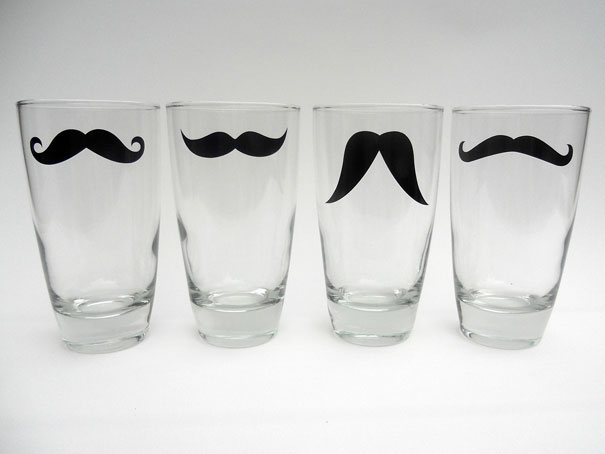 Evolver Glass
Suitable for all kind of drinks and you can have feel of different glasses in one design. Design Courtesy: Utopik Design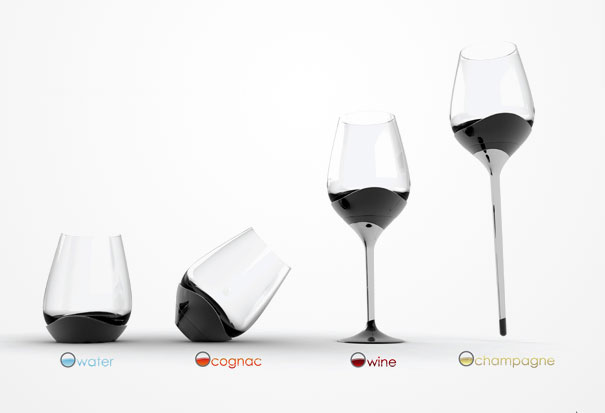 Unique and one of my favorite design. People walking on the Rim makes it exciting idea and when not used people on the glass are upside down.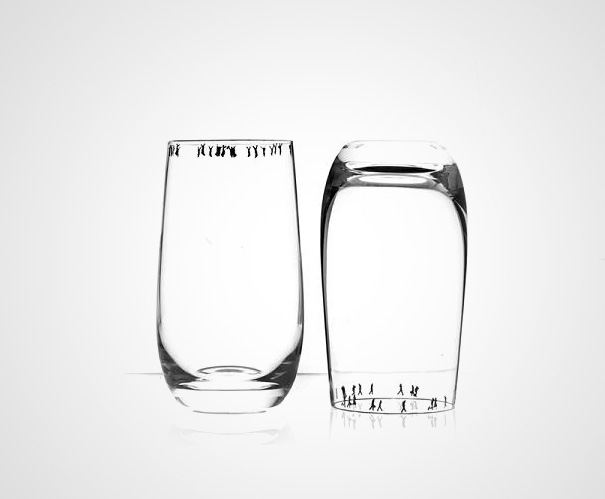 Suitable for bars for easy storing potential, this design works wonder when you don't want to hold anything beside the drink.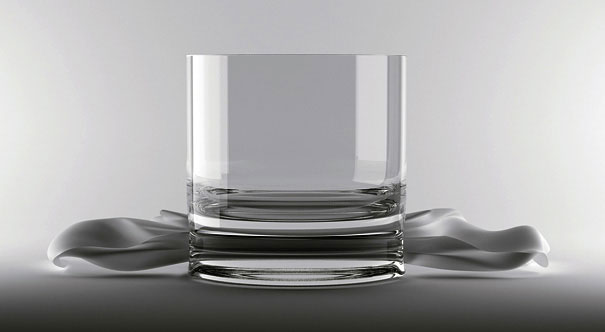 Lets Live Impressive!!