Practical solutions for space saving always attract me, and what would be the best option other than piece of furniture which can make your space look bigger and saves all the effort while moving.  Multifunctional furniture is not only practical solution but also is the latest trend in urban living.  These wonderful pieces will fit right into your style and budget. If you having any old or unused furniture, make someone else happy by donating it through Furniture Donation Pick Up.
Study Table
Functional and attractive design by Jin- Young Lee, it imitates a blooming flower. Made of plastic and plywood, it can become chair and table at same time. It rotates and can be folded if not in use.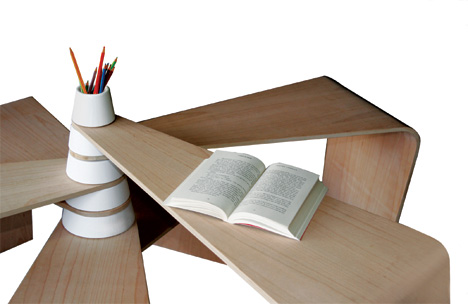 Multi- Functional Dressing Set
You can use this furniture design for multiple usage. An elegant mirror, spacious wooden drawers, unique hangers, and excellent rack system  can be used to hang clothes, keep shoes and dress up. It works as mini closet. Collection by Sudbrock.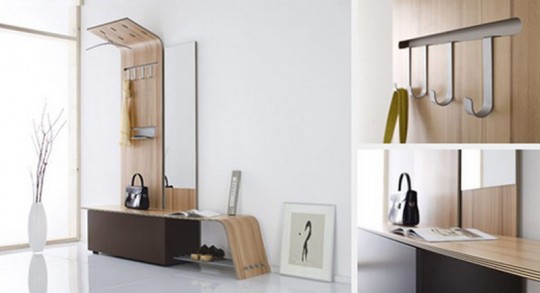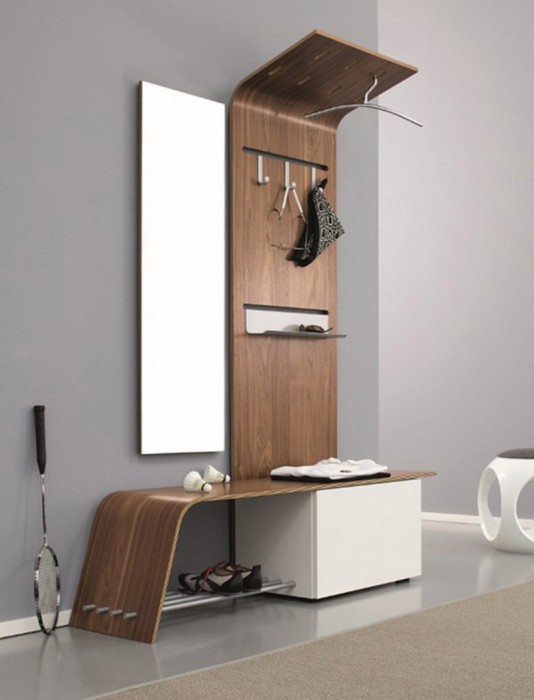 Table 'n' Sofa Combo
unique design which gives you flexibility to arrange the room furniture in an excellent way.  Tables that are attached with sofa can be kept separably or merged with sofa  as per space available. Design by Alexander Kneller.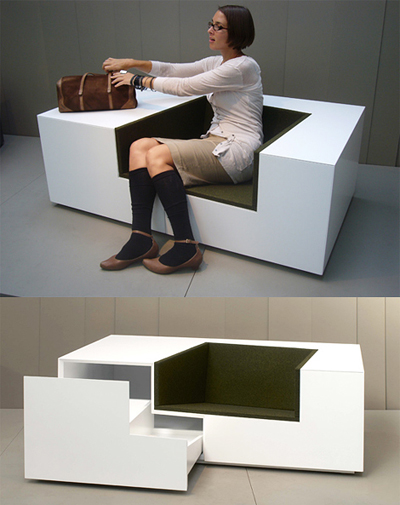 Multiple Usage Bed
These beds work as sofa and beds, desk and beds and much more. Best part no compromise on style.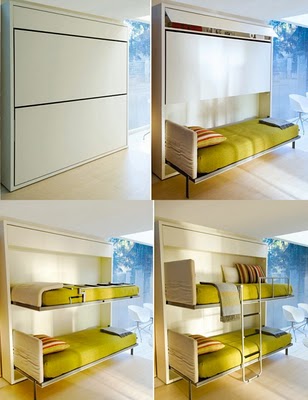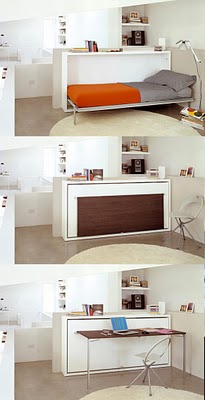 KEWB Multi-functional Furniture
Kewb multifunction furniture which will let you use a single piece of furniture in four different ways. The Kewb comes in a cube shape and can be used as a work table. You can open the Kewb up and make it into a reclining chair for you to relax after a hard day's work. You could even have a dinner around the Kewb using it's cushions as seats and the main table as your dining table.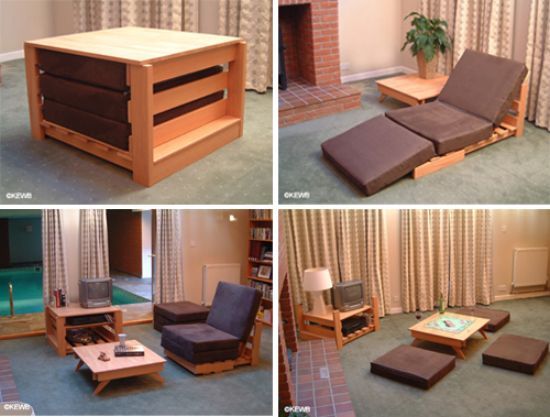 Modular Sofa Set
Design by Roelver Hagen. This creative one piece sofa can be separated and used as individual chairs for number of people.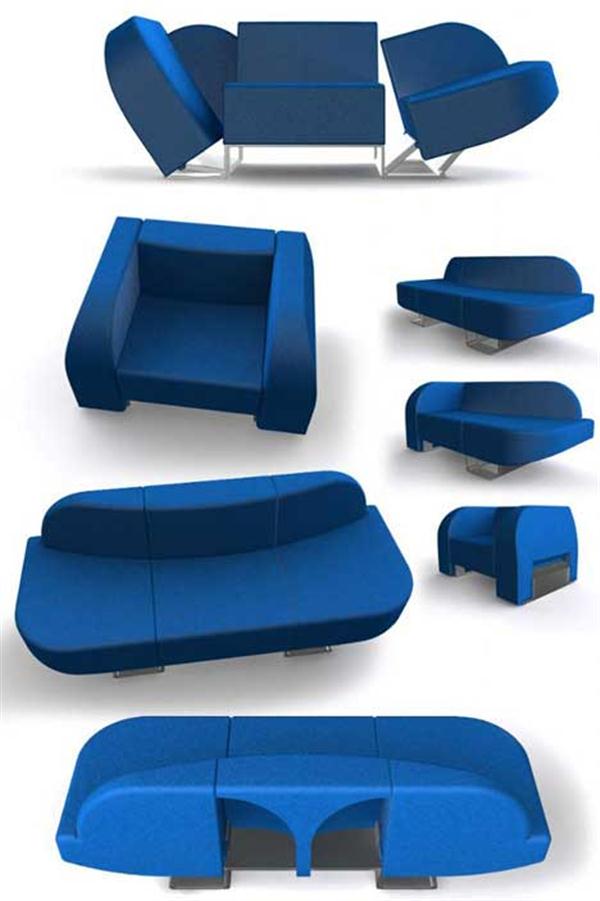 These are few designs which can be implemented as per your requirement. With little innovation any piece of furniture can be created to use for multi-purpose.
Lets Live Impressive!!