When it comes to floor designs we usually get restricted to traditional wooden or marble flooring, but these creative designs can help you change the look and feel of the floor you walk on. Also they make small spaces look spacious and exciting. However, here are some amazing wood flooring tips for a easy long lasting maintenance in case you own that type of floor.
Plastic Drawing Floor
These plastic drawing floor designs can make any corner look lively. You can match them with your wall color furniture and why not with a nice a draw on the wall following this Drawing Tips.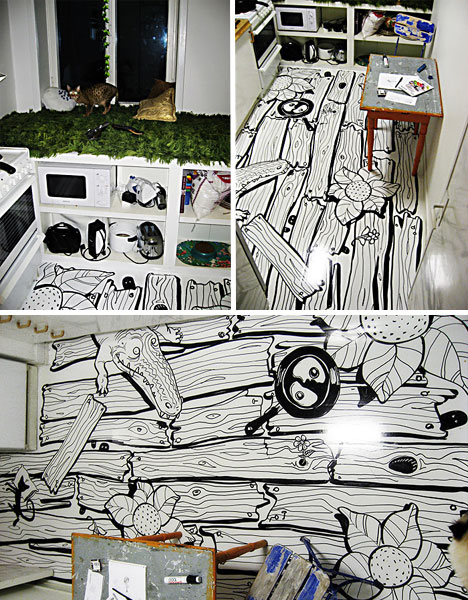 Paint Stenciled Floor
This sleek floor design not only looks good but also intrigue your creative buds. Matched with natural light, it will make you hot topic among your friends. I would suggest low seating arrangement with this pattern. If you have kids, go here to see play area painting ideas.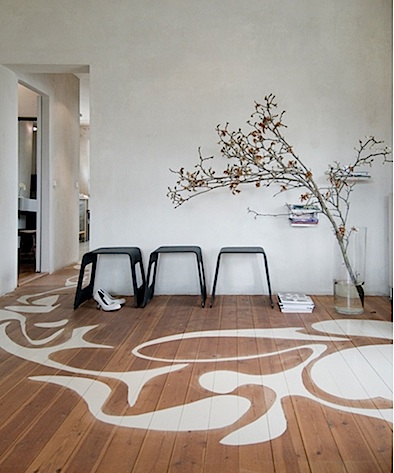 Martha Stewart Pattern
Cute design and easy to paint. You can choose anything from flowers to waves pattern. Click here for more info.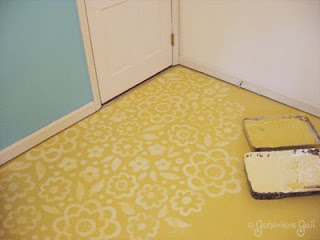 Floor Stickers
If you are not into painting or  don't want to get into paint business, I would suggest to go for large sized floor stickers. They not only change your flooring idea but also work as rug.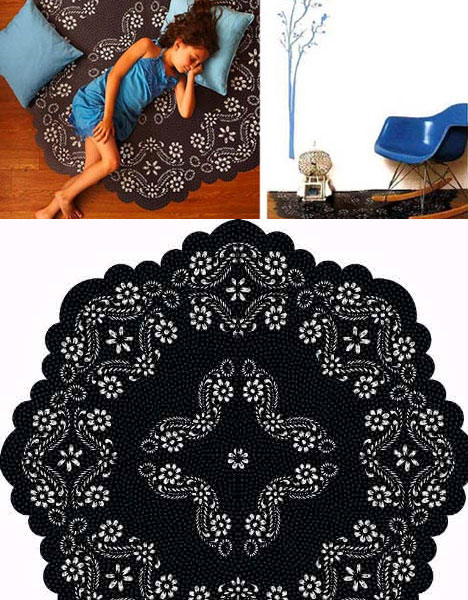 Painted Floors
I would suggest this pattern in every kid room. Kids are creative and can use even parallel lines to draw or create something which will amaze you. Below is an example how simple lines and colors can make floor look different and exciting.
We spend huge amount on flooring, but these simple and creative ideas can actually save money and let you put your imagination to work. Happy Painting!