Festive season is starting and Halloween is an exciting time. I am sure we all enjoy wacky costumes and scary decorations. While searching for creative indoor decorations I found these exciting decorations on Martha Stewart's site. Best part she has described how to make these decorations at home. Start creating your own decorations and enjoy Halloween. You may also try getting Horror Vinyl Collections and played it on the screen while having your Halloween Party!!!
Talking Pumpkin
How about a pumpkin which talks? Click here to make one for yourself.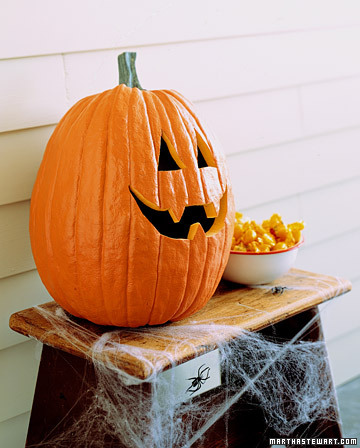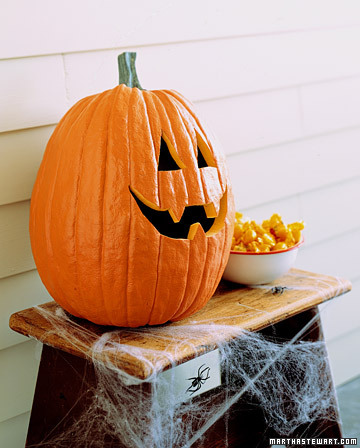 Tablecloth and Spiderwebs
Perfect dining area, create your own spiderwebs and put on some tattered  tablecloth.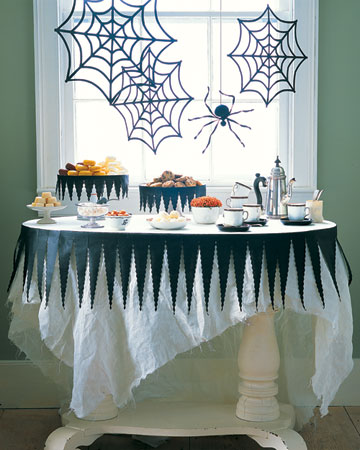 Silhouette Curtains
This Halloween let your neighbors wonder a little. Curtains with shadows on them will add on to the mystery.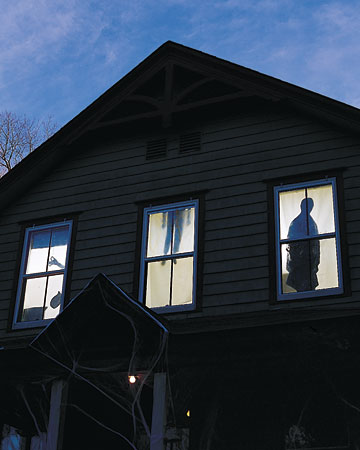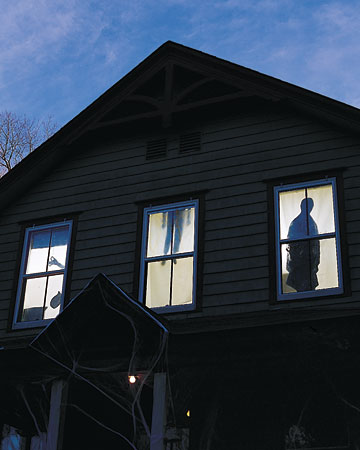 Papier- Mache Pumpkins
Handmade jack-o'-lanterns are safe and nice option to decorate your hallway. Click here to create these at home.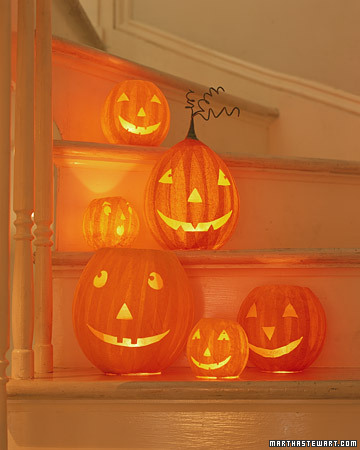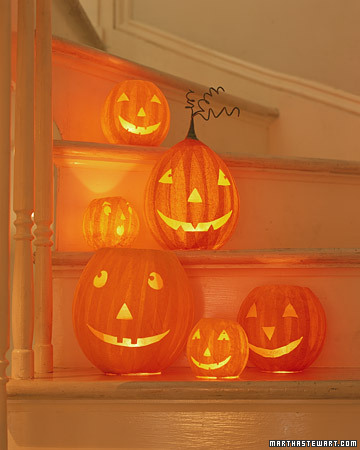 Staircase Shadows
Shadows and Halloween goes hand-in-hand and without them any decoration is incomplete. Create your own staircase shadows this Halloween.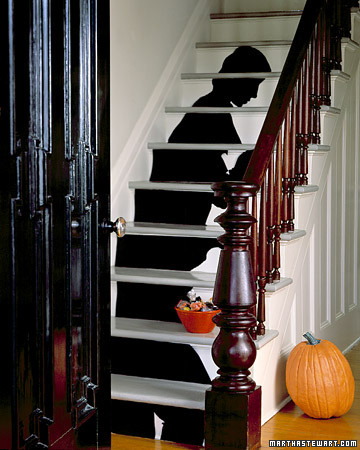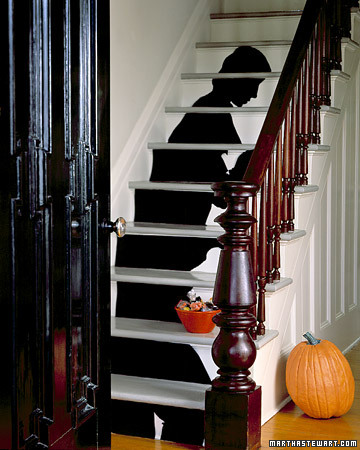 Mirror with Glowing Eyes
You can put your old mirror to use, add some glow in dark glitter and little creativity to them       and you have your master piece ready. Click here to explore more.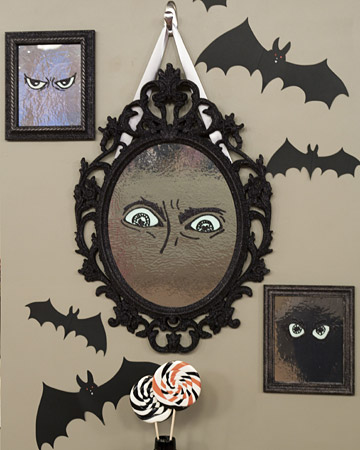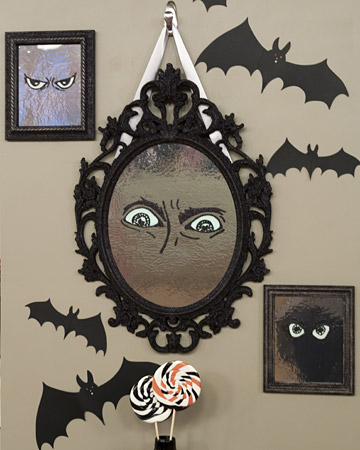 Glowing Ghosts
Well ,who knew that balloons and an artline supreme brush marker combined with glowing lights can do the magic. They look cute in day time and at night they are the perfect decorations for Halloween.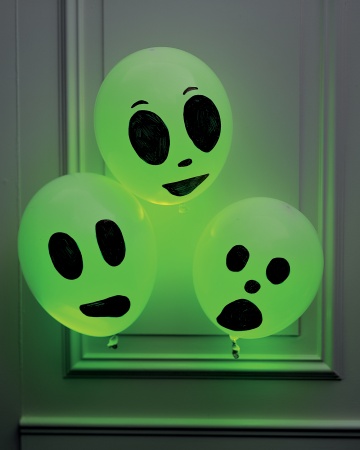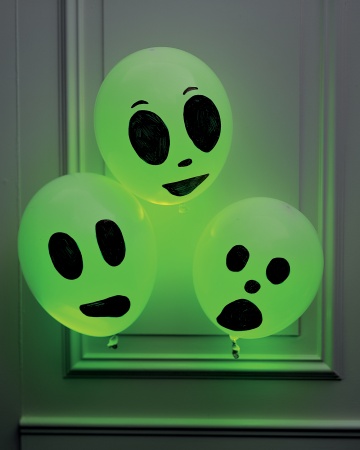 Glittered Pumpkin Centerpiece
Perfect choice of decorating the living room for anyone who is planning to throw a party this Halloween. Click here to create your own masterpiece.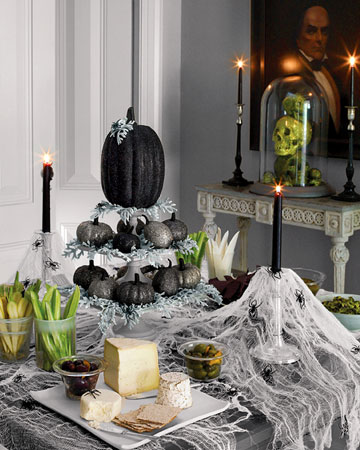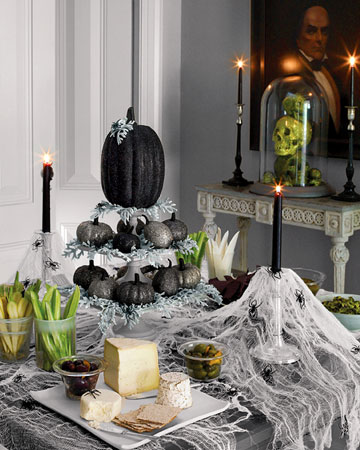 Costumed Candle Holder
Decorate your windowsills with these customized candle holders. Click here to create your own collection.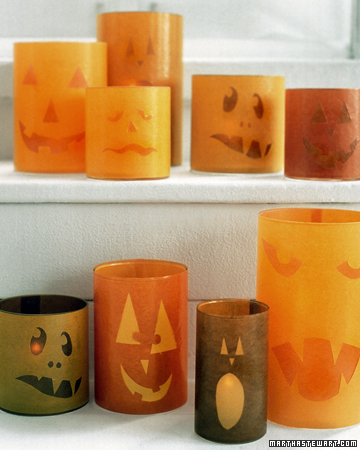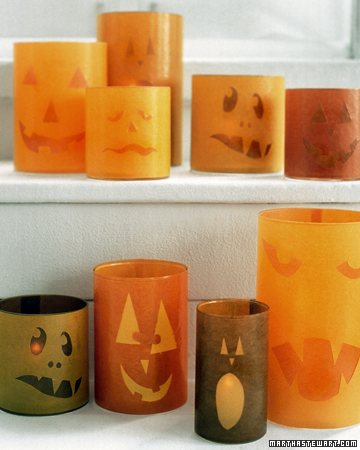 Cheesecloth Spiderwebs
The ragged looking webs can be hung on doors, windows or staircase, it makes any place look spooky and adds to Halloween appeal. Click here to create your own spiderwebs.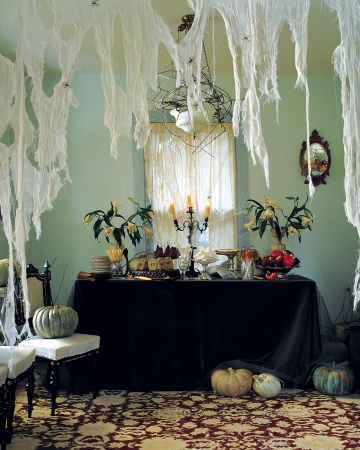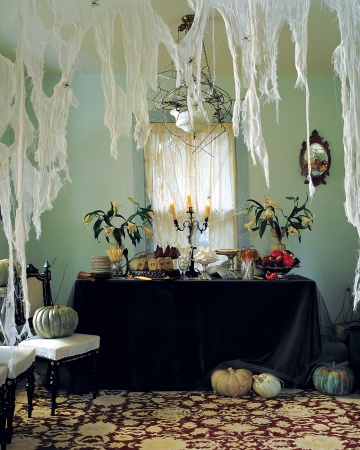 Chandelier Shades
Papier- mash low light chandelier can be used to decorate dining area or porch.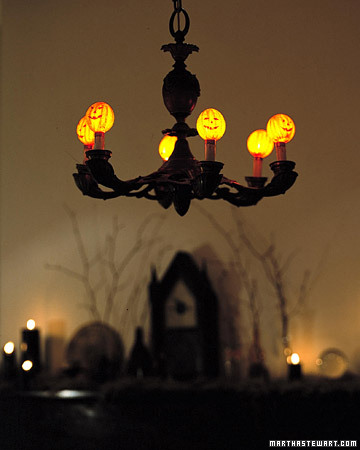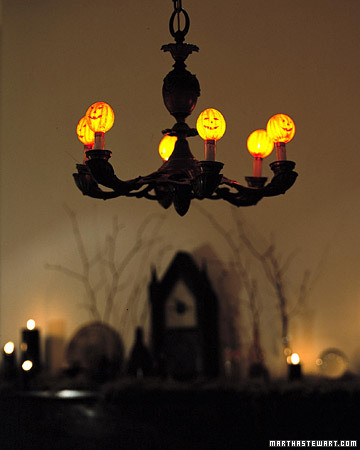 Bat Mobile
No Halloween decoration is complete without bats, easy to make and requires very less time investment.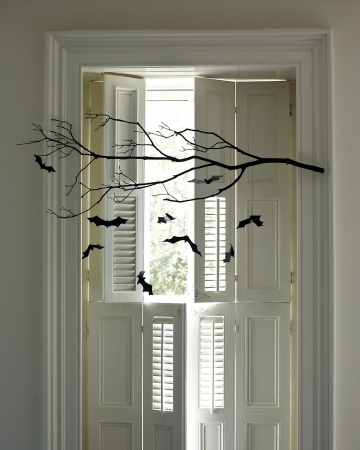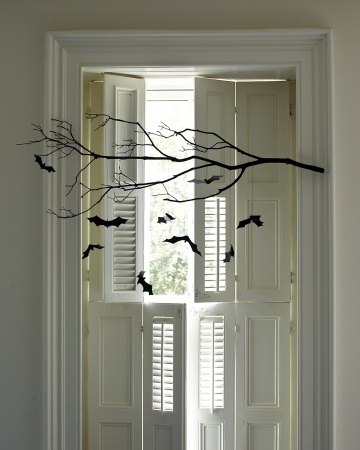 Pics Courtesy – www. marthastewart.com
Lets Live Impressive!