No more need to throw used plastic bottles! Here are some creative ideas for you to use them in garden. Not only they look good they are functional and fits in bill too. Have fun creating your own creative garden.
Cost effective and easy to make, this water sprinkler is functional.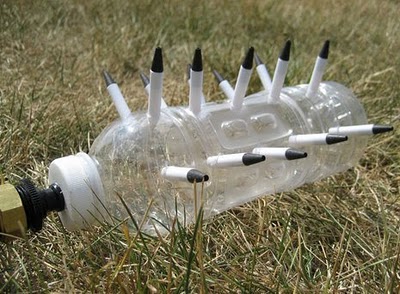 You can use the base of bottle as planter, put them in stairway or windowsill as you please. Can color them to make them look cool.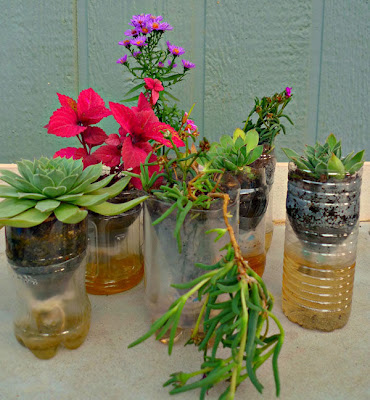 This is a creative way to reuse plastic bottles and decorate an empty wall.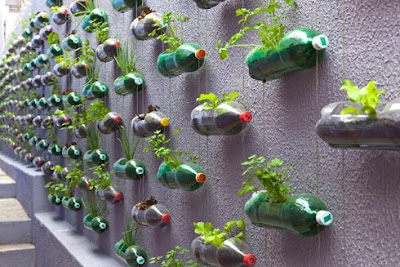 Plastic Bottle Vases
This looks like any other crystal vase but its plastic and certainly unbreakable. Follow the link for the instructions.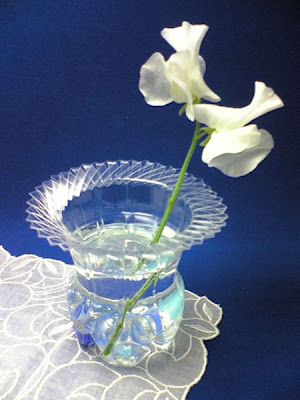 Bottleneck Vase
All you need to do is to cut the top and melt the upper circle with candle wax. These colorful vases are good option for kitchen or dining area. Link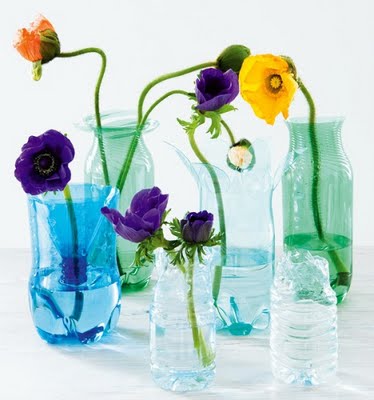 Designer Vases
These designer pieces require little effort, click here to create your set now.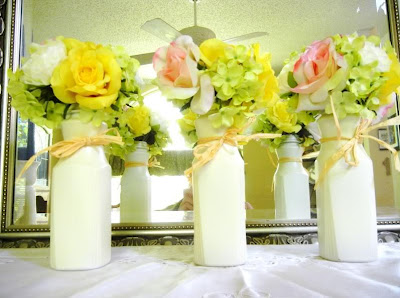 Rectangular Vase
Simple rectangular juice box converted into beautiful vase, add little glitter and your work is done. Link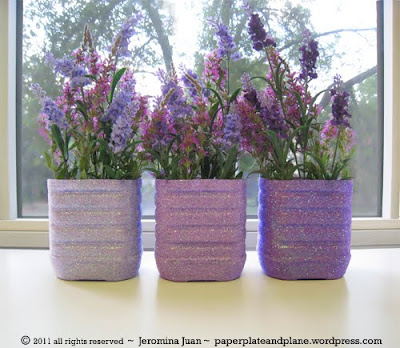 Hanging Bottle Vase
Really simple and can be made in a jiffy, these hanging bottle vases look beautiful. You can add colored water or  colorful marbles or shells. They are best choice if you leaving on a beach. Link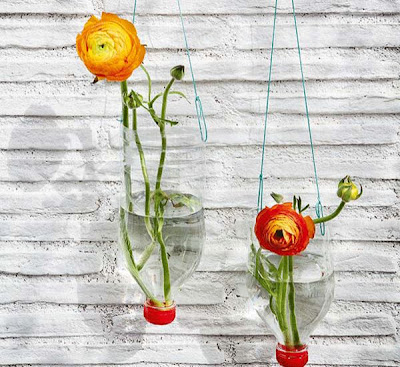 Lets Live Impressive!