Keeping kids room clean is challenging, thus storage needs to efficient, kid-friendly and  fun in an attempt to encourage them to arrange and keep room clean.  Best way is to make closets attractive and easy to handle for them.
Keeping an open closet is safe idea when it comes to kids. Also, it gives you plenty of room for books and shoes.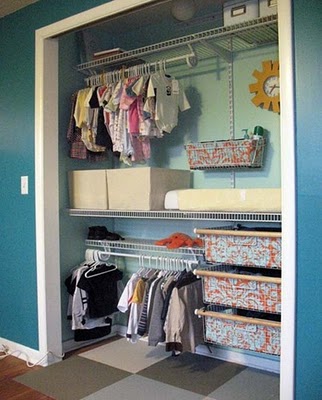 You can mix n match open storage with drawers, it gives a clean look and easy to manage.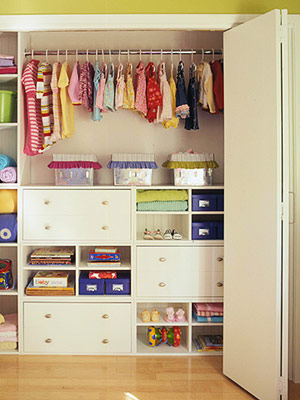 Labeling, adding tags to every storage bin makes it easy for kids to arrange their belongings.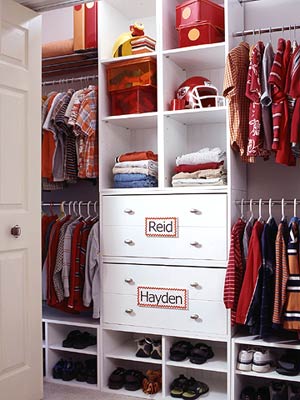 You can experiment  by using plastic tubs, storage bins (without lid),  handy canvas cubbies.  Try 'n' make space look colorful, not only it attract kids but  will also match with interiors.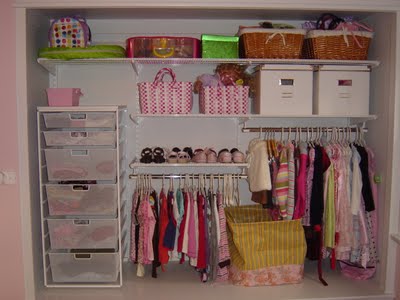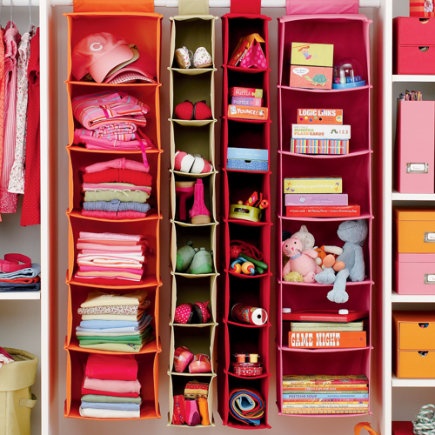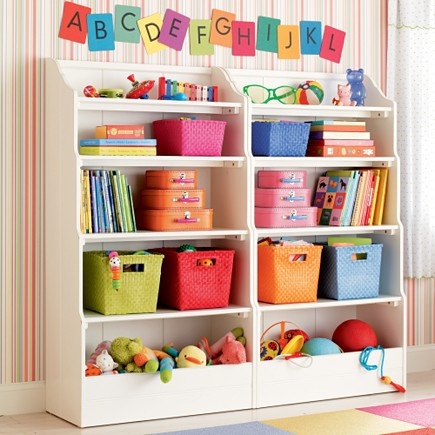 Kids are going to shove their stuff under the bed anyway, so you might as well encourage that kind of behaviour with proper storage under there.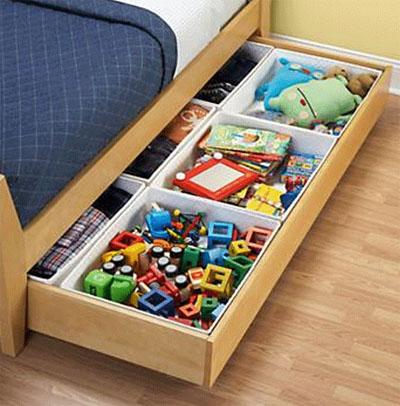 Lets Live Impressive!