Whether your taste in thanksgiving table setting is traditional or luxurious, get ready to give thanks in style. A beautifully set table makes any meal a special occasion –– and what dinner could be more important than Thanksgiving? Here are beautiful Thanksgiving table setting ideas which are bound to get your guests engaged.
Modern Thanksgiving Table Setting Ideas
Layered rustic elements with glamorous touches like gold-rimmed crystal plates, votives and antique candle holders, makes this thanksgiving table setting chic. Bunched burgundy flowers bring out the rest of the setting instantly. Pair the high and low elements for a balanced, no-fuss table setting. Brass candlesticks and china create a balanced and elegant feel. Pic Courtesy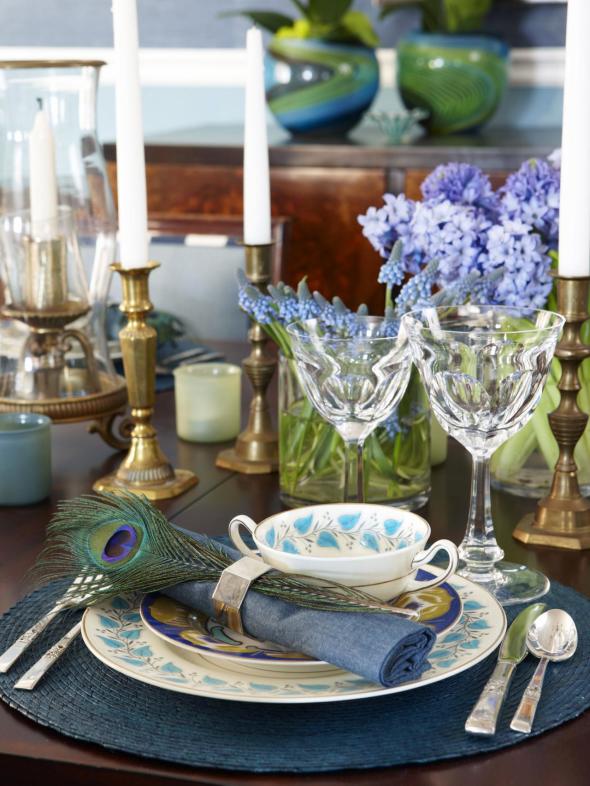 Be dramatic, a found old board instead of a traditional fabric runner is perfect for table's rustic theme. Beeswax candles, gourds and wheat sheath place cards keep with the theme while footed urns overflowing with blooms, linen tablecloth, vintage silver and gold-rimmed dishes add sophistication. Pic Courtesy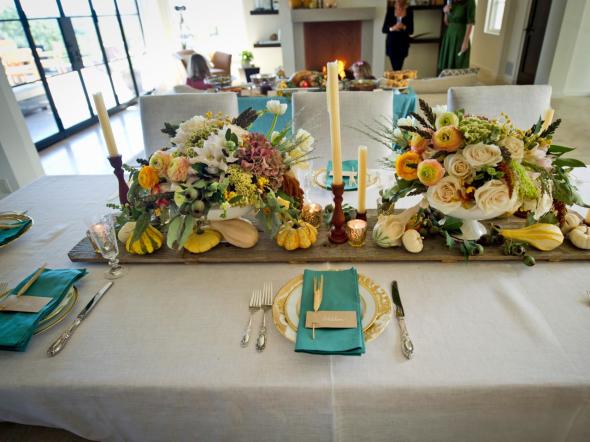 A separate kid's table is a must; give the younger members of family chance to bond. To keep kids occupied, cover the table with craft paper and art supplies, let them make Native American headdresses or turkey crafts. Make sure you engage an elder member to keep them company. Pic Courtesy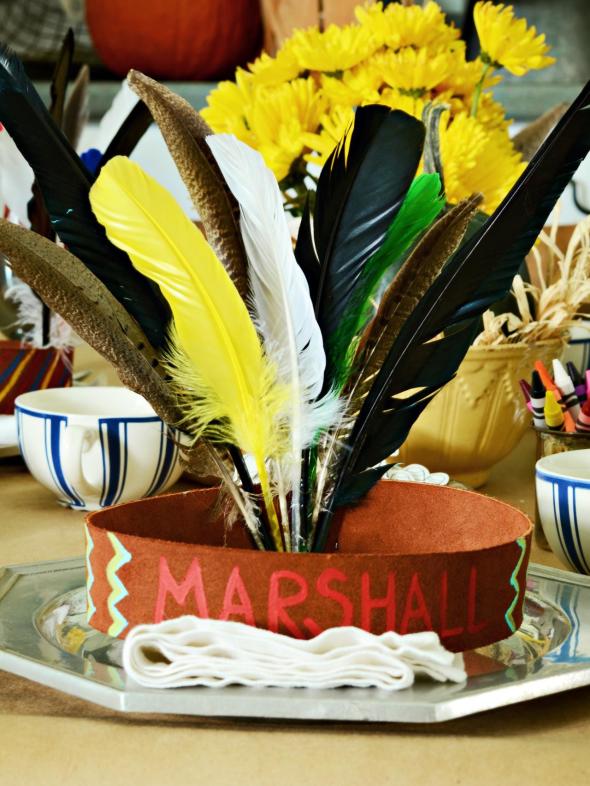 Layering plates in different finishes, color or textures is an elegant way. Start with a charger, followed by a dinner plate, topped by dessert plate. You can also place small party favors on the top for your guests. Pic Courtesy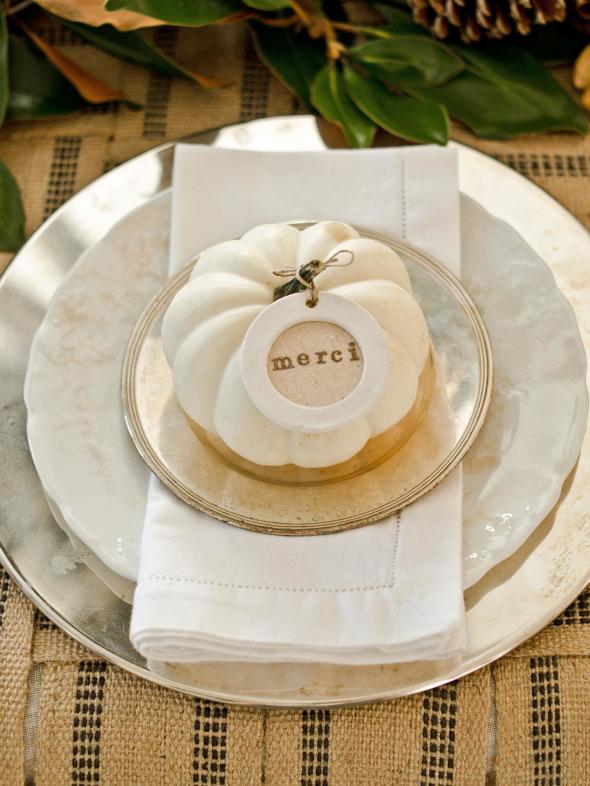 Vintage mishmash is a subtle and elegant idea for thanksgiving table setting. Clear the chaos, a neat; crisp  table with plain white linens will elegantly display your favorites. Use natural elements to decorate the table. Pic Courtesy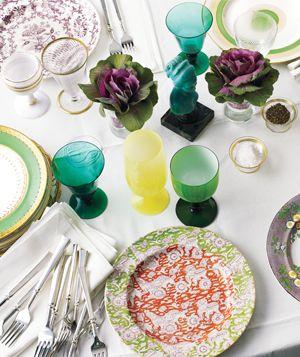 A modern table setting asks for elegance. Candles, small pumpkins and vases with seasonal grass makes this table perfect for no-fuss thanksgiving dinner. Although the host has used branches as place card holder to give a traditional touch to the setting. Pic Courtesy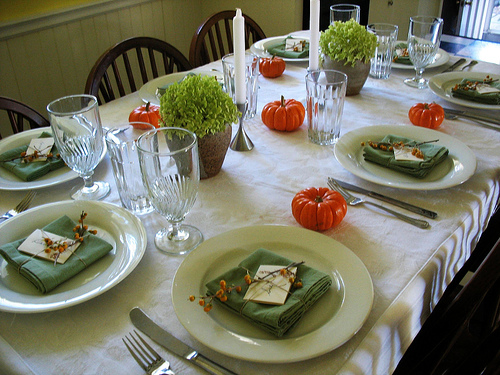 Include Natural Elements in Thanksgiving Table Setting
Modern, organic thanksgiving table setting, host has used twig table runner which adds a natural element touch to the table. Gold spray-paint place card holders and leaves add glamour to this simple thanksgiving table setting. Pic Courtesy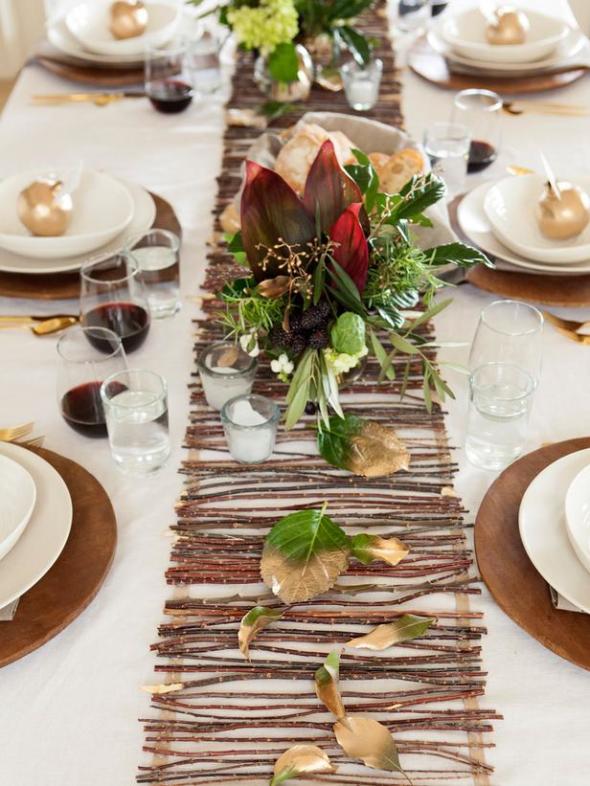 Traditional thanksgiving table demands fall colors, but this elegant table setting might make you change your mind. White linen with crystal glasses and combination of gold and white plates gives sophisticated touch.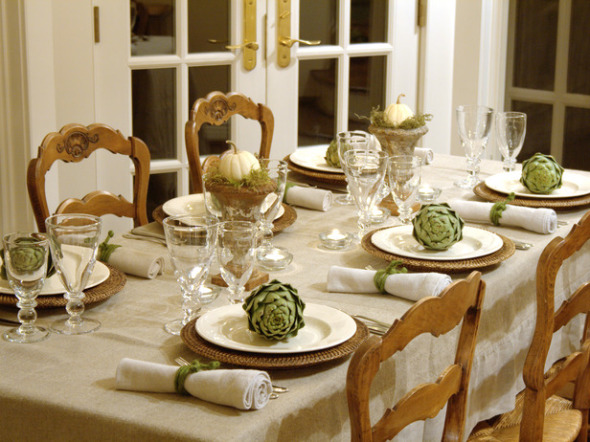 Lets Live Impressive!!