Cute artistic table designs to make your kids more involved with the reading, drawing and indoor games.
Chalkboard Table
Designed by Eric Pfeiffer, perfect for the young artists. This play table is made of wood and has uniquely durable chalkboard surface, which is very easy to clean.  Metal bowl in the center is perfect to store the chalk and erasers.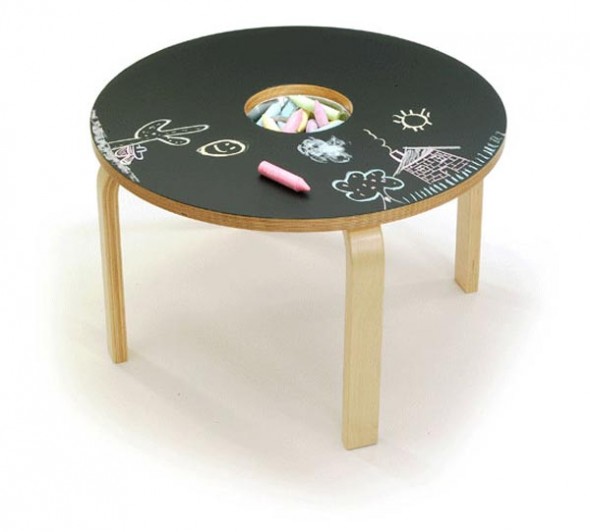 Lucite Play Table
Beautiful hand crafted Lucite craft / Lego table for children.  The clear Lucite top piece is removable to form a separate work table while the contents with in are easily organized by two removable dividers. Link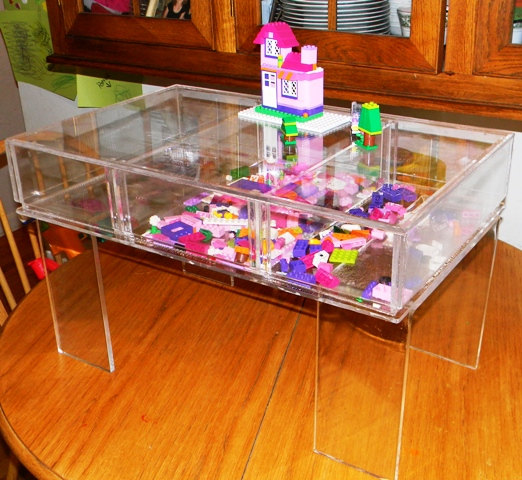 Oversize 6 Table
Made out renewable solid American maple plywood and steel, this low to ground oversize 6 table is perfect choice for toddlers. Link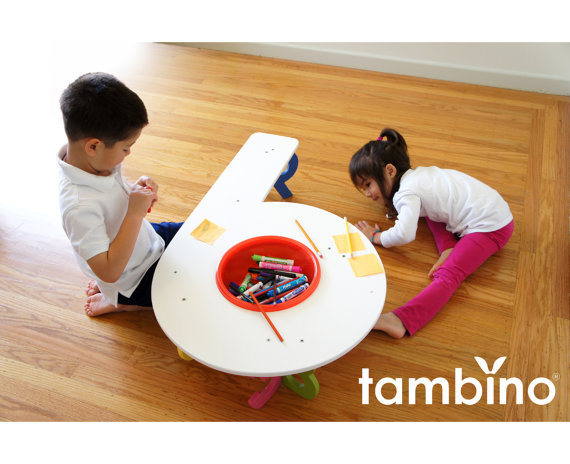 Paint Table
Perfect choice for your little artist. Lot of space to store colors, brushes and color book.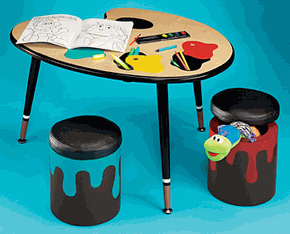 Race Car Table
Perfect for little hot rods, the table features a built-in race car track, for Hot Wheels -size car.  It goes perfect with race car bed. Link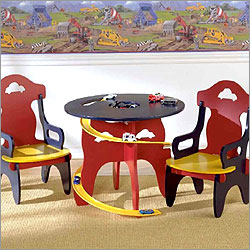 Reading Table
Cutely designed to have a house shape, this reading table will definitely give reason to read more. Link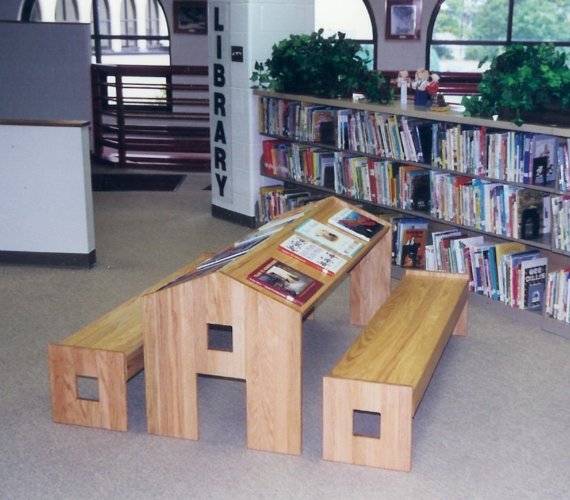 Skateboard Table
The Skateboard picnic table is the perfect for outdoors or indoors activities.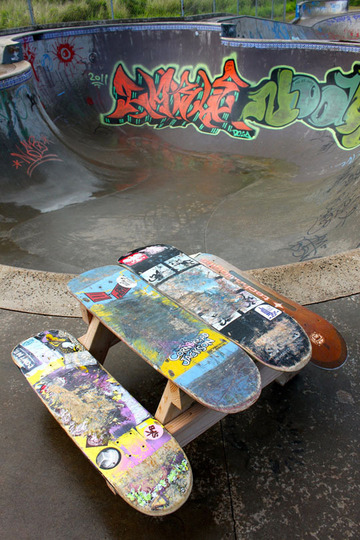 Lets Live Impressive!