A good sleep is an important thing for everyone, especially for babies. Here are some wonderfully designed cribs for babies; Space- saving, practical and comfortable.
Wicker baby cradle stand and drawers, practical solution to store essentials. Good choice if you have space constraint. Link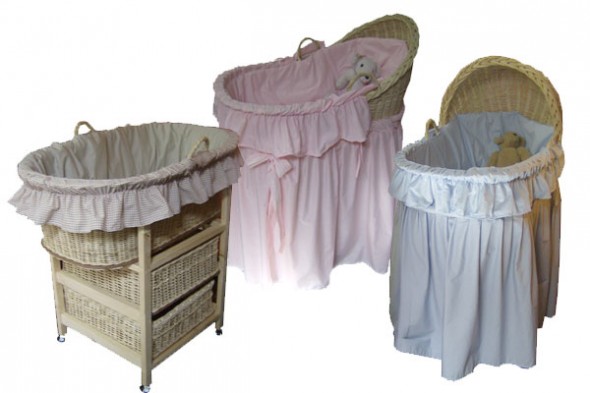 Beautiful, isn't it?, baby needs protection from any bright lights. A delicate light blue or pink  veil around the baby's cradle  is a nice idea.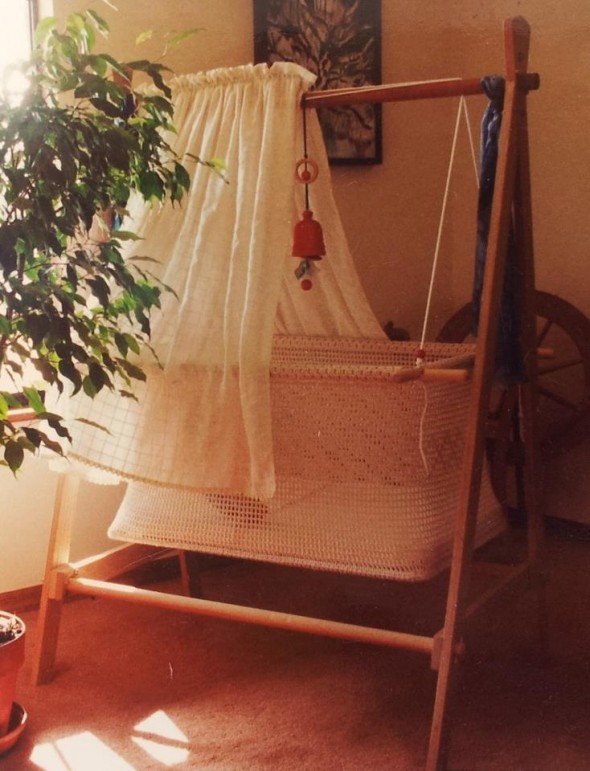 Martin Price Baby's Rocking cradle is a practical addition to kids furniture.  Kids can use it as chairs once they have outgrown and no longer sleep in it.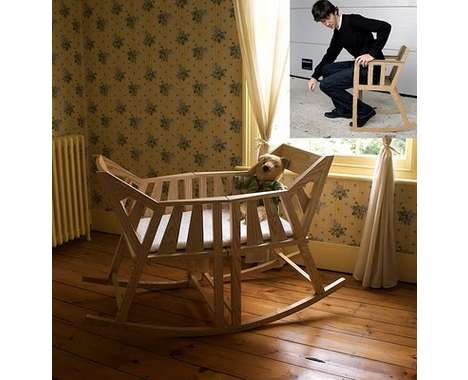 Suitable for indoors and outdoors, this Kindekeklein hanging cradle both swings and bounces. Link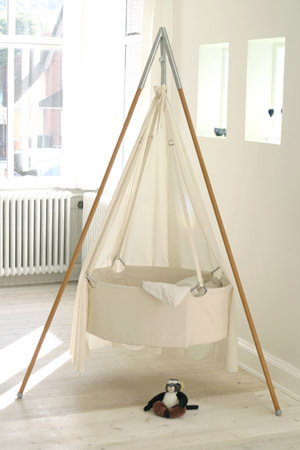 Wonderfully designed foldable crib is made from strong 100% cotton and beech wood frame. The crib is perfectly baby-friendly, space-saving and ever practical for use anywhere in or outside the house.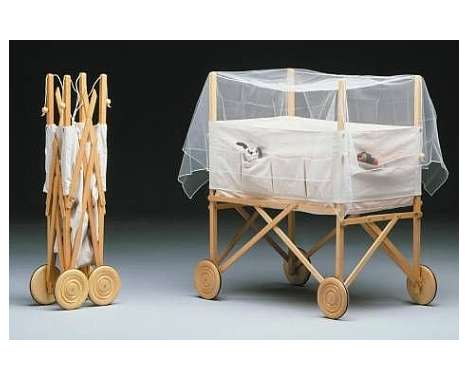 Designed at Culla Sinue by Daniela Avaltroni, this egg-shaped crib features a movable hood to provide both shade and quiet  when necessary.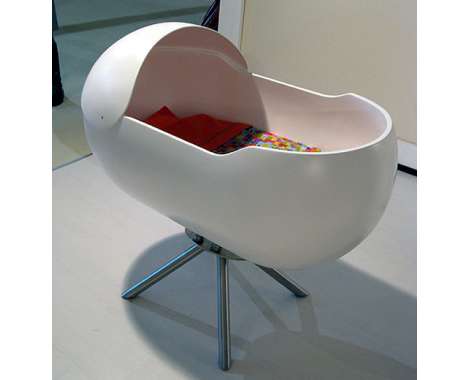 Relax while your loved one is taking a nap, genius design to rock the cradle and yourself. Link
Beautiful biblical design, the Seed Organic Pod actually combines two baby products in one: a large 'Moses Basket' made of natural maize with sturdy carrying handles. 100% natural and organic.