Lampshades are available in different shapes and designs, but nothing beats the charm of making something on your own. Creative DIY lampshades  ideas. Follow the links to get the tutorial.
Bamboo Lamp
Wire lengths of  bamboo together to make a hanging or table lamp.  You can experiment with the length and can place them indoors or outdoors.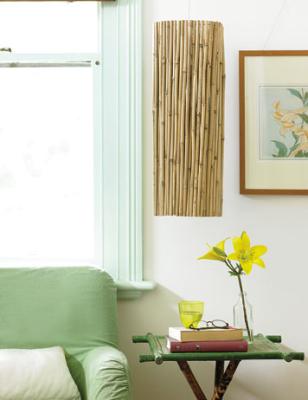 Doily Lamp
One of my favorite! Simple and elegant design to make any dull space look bright. Link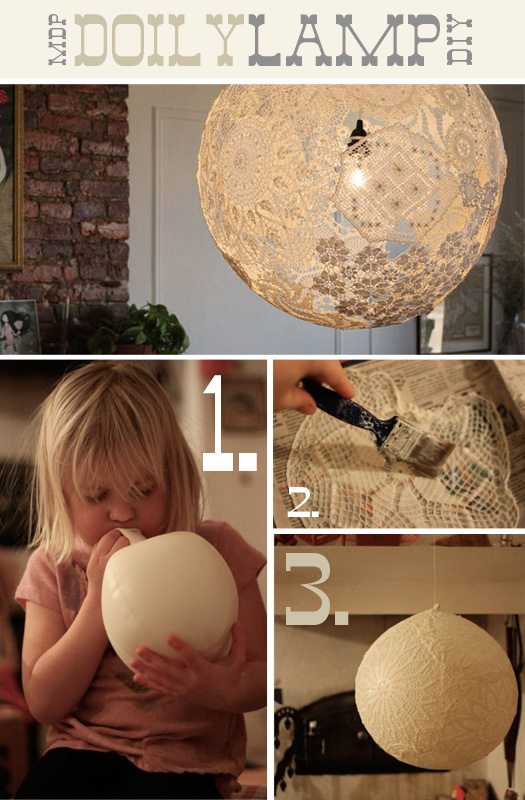 Brass Lamp Makeover
Put a new life to your old brass lamp, little makeover can change the look and feel of your old lamp. Link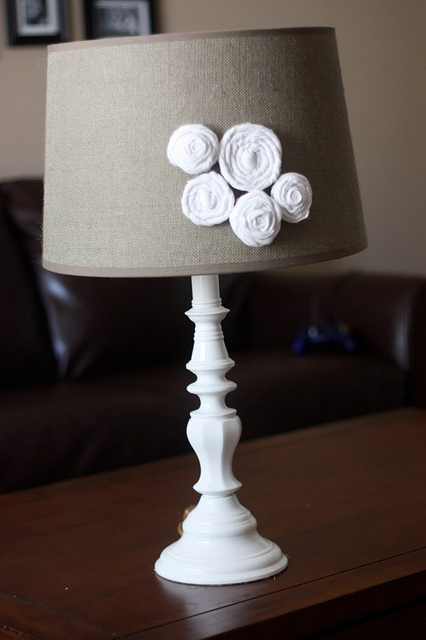 Ruffled Lampshade
Pastel beauty on the corner of your bed, this ruffled lampshade is perfect for you if you are looking to add a tone to your room. Link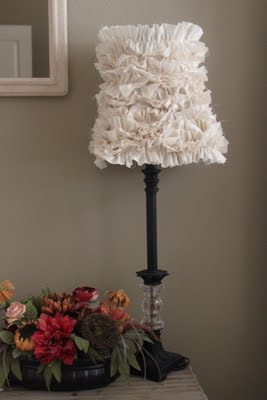 Scrappy Lampshade
Put a good use to all those old ribbons or rugged clothes. Create your own colorful lampshade. Link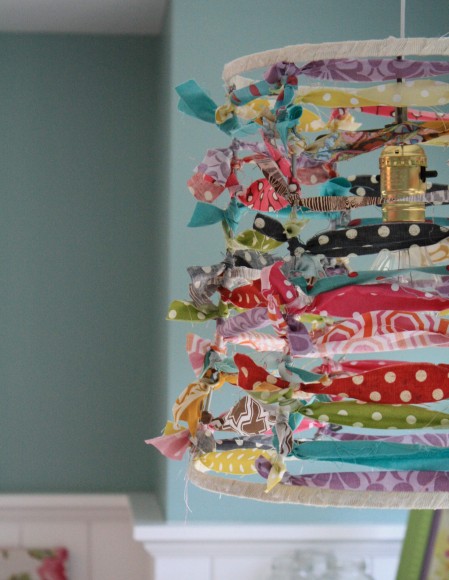 Tree of Light
A turned wood base gives this lamp a handsome finish.  Cut a tree shape from felt and attach it to the shade using adhesive applied with an old paintbrush.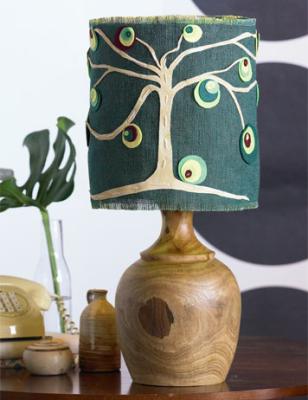 Lets Live Impressive!