As the spring approaches, it is time to get ready to give a fresh look to your home. All you need is a splash of color, few arrangements with your old furnishings and lots of light to make it ready for spring. Painting furniture the same color as the wall it backs onto tricks the eye and opens up the space. Some hottest colors which will rule spring 2013- Dusk Blue, calming and peaceful color for living area, Poppy Red to stimulate energy, shades of green as in Tender Shoots, Emerald and Grayed Jade to evoke a sense of serenity, Lemon Zest and Peach to give a sunny lift, Pale Lavender and Monaco Blue can be used on comforter, cushions and as well as artwork. Some Living Room ideas for this Spring season.
Yellow is an important color for spring, play with hues and shades of yellow such as lemon zest. Don't be afraid to combine it with green, pink  and lighter tones such as beige.  Colorful accents on the sofa, above the fireplace, and in the nook give this living room the cheery makeover it needs. Link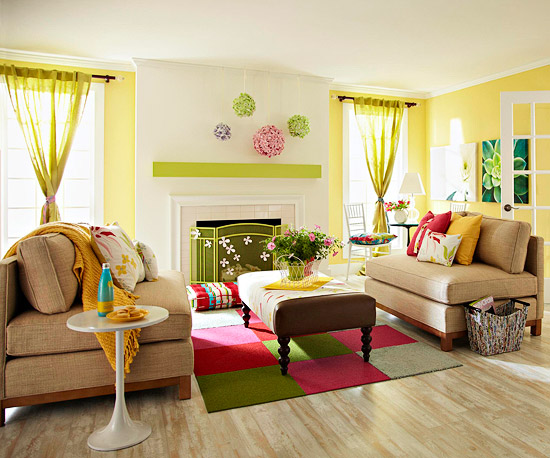 Thanks to furnishings with good lines, all this space needs is a splash of color. Colorful cushions on elegant white sofa and a green and purple trow on the floor gives the required vibrant feel to white interiors.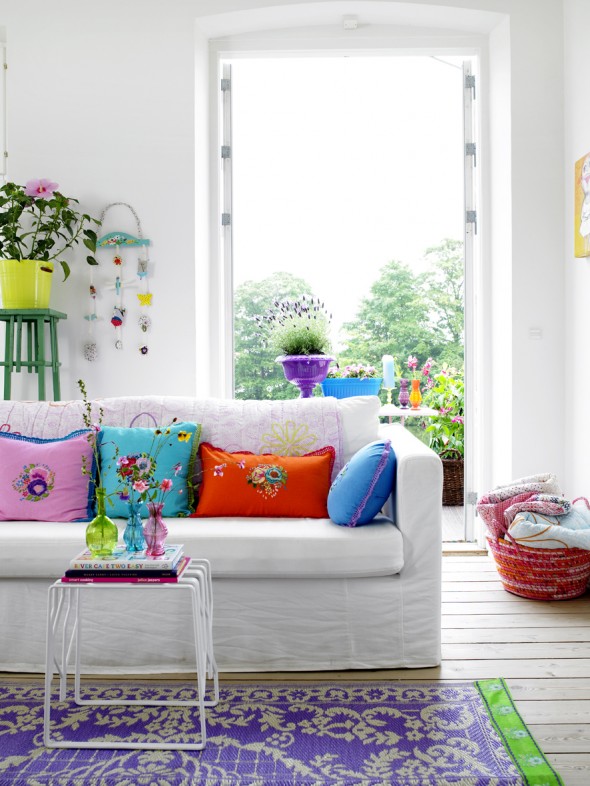 I personally find small spaces more experimental, a plain pink rug, combination of green, pink and mustard cushions on plain color sofa works good. Temporary lampshade paint makes this space look more lively.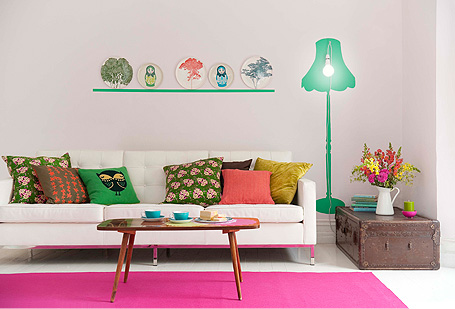 Designer lampshade, plain cushions with burst of orange combined with colorful coffee table completes the look of your living room for spring.  Don't hesitate to try bold color combinations, if you like it than it's a right choice.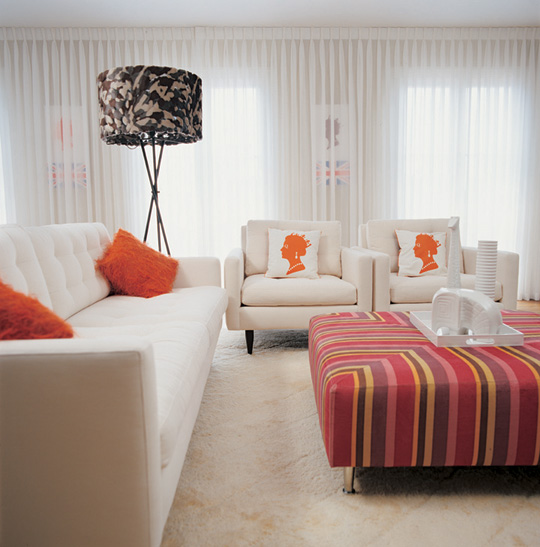 Eye-popping red is a stimulating color that works well in rooms with high energy.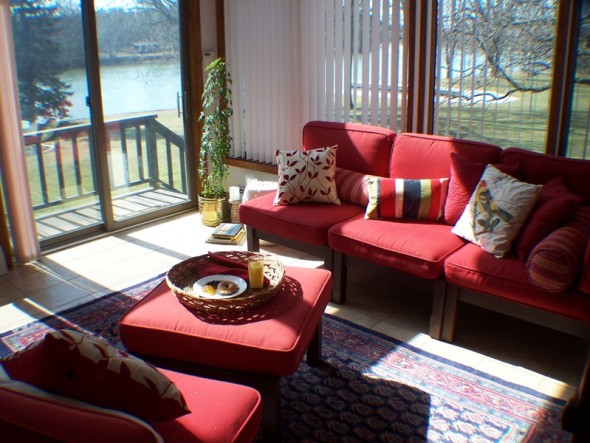 Peach is the new orange, this color is easy on the eye and work well for rooms in which most of your time is spent. Combining peach with shades of blue gives a wholesome effect to living room. 
Lets Live Impressive!