Your wedding invitations are your guests' first glimpse into your wedding style — from the overall vibe and aesthetic to specific color combos and the level of formality. As the trend of seasonal and theme weddings  are catching up, it is important that your invitations carry the same feel. You also need to take care that theme colors should not be over used, try n add the invitation colors to the fine elements of the wedding .
Seasonal Wedding Invitations
Winter Colors
Winter is time of coziness and warmth, to achieve the same feel try colors such as silver, deep reds, black and shades of blue.
Pair silver color with other colors such as dark grey shade, turquoise  or black. These combinations would confer your wedding day an elegance that can be hardly outrun by other choices of color schemes. Link
Link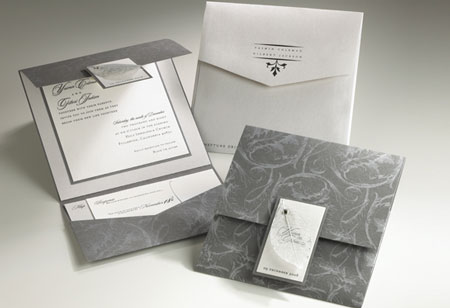 If you are 'Twilight' fan, then this combination of deep red, black and white will be perfect for your winter wedding theme. Check out the link to get tips  for all the elements of the wedding.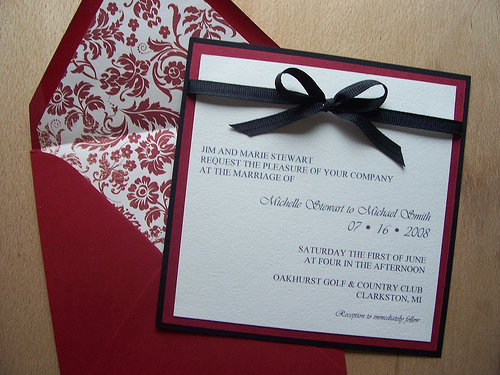 Pretty white, blue and gray snowflake images against a dark blue winter sky decorate the left side of this seasonal wedding invitations and wedding information is surrounded by a lighter blue frame. Customize or buy it here.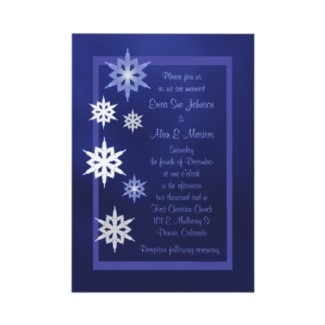 Play with different hues and shades of blue. Link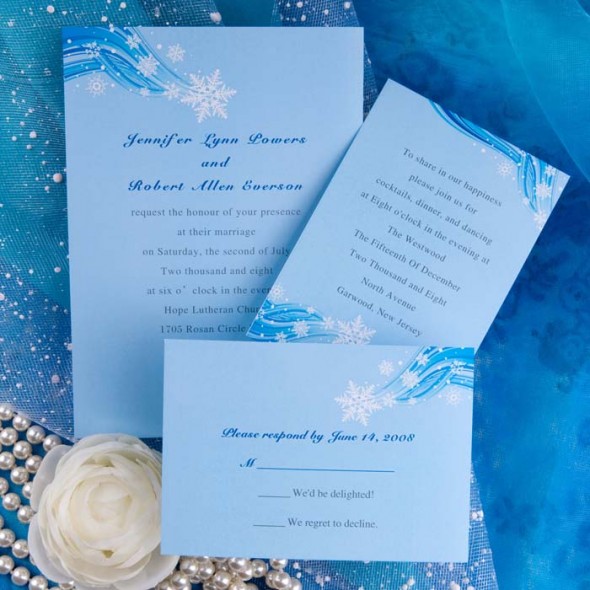 Contemporary design with its ice blue colored sunflower and black background makes a distinctively different wedding invitation. Experiment with different paper types to see which one you like the best. Link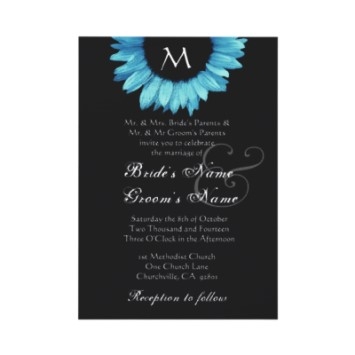 Spring Wedding Invitations
Spring  Colors
Planning a spring  wedding, think of flowers, sunny days and colors which reflect this beautiful season such as yellow, blues,  purple or combination of pink & blue.
Don't be afraid to use pale tint of yellow with more vibrant hue of yellow or gold with lemon yellow. Carry a subtle difference of  color of your choice. Link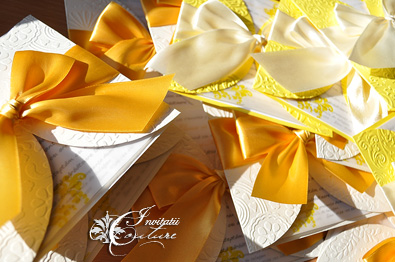 Teal blue color combined with pink shade flowers gives a feel of perfect fairy tale world wedding theme.  Link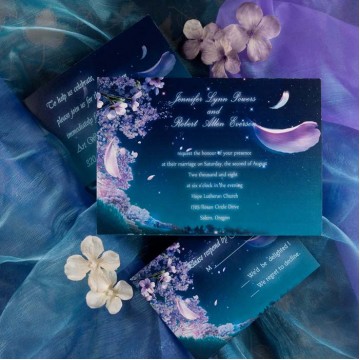 Subtle shade of purple combined with white gives a fresh and elegant feel to the invite. Perfect choice for a backyard or garden wedding. Link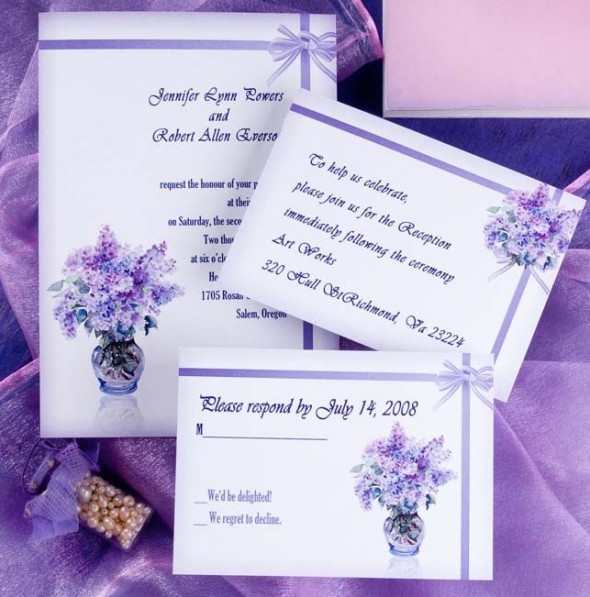 Summer Colors
The excitement of summer can be expressed through the use of calm color combinations and colors with soft hues. Mixing and matching gentle colors is the best way to reflect this season.  Light shades of blue or green give you desired style & sophistication. Link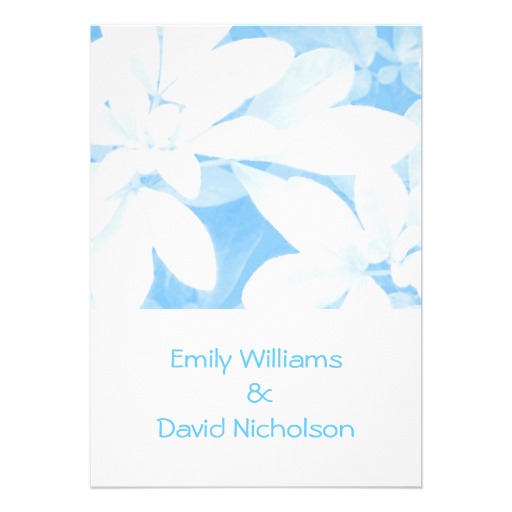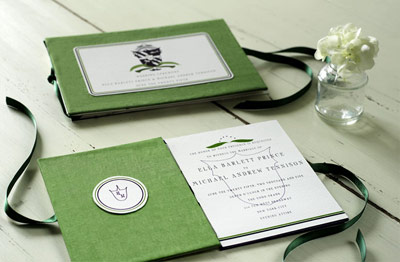 Fall Colors
Fall is the most colorful season of the year, a time when the leaves change colors and bring out their true beauty. The fall colors mix very well together and gives you a chance to mix n match colors.
Pink & Brown combination is a bold color choice but if executed well it turns out to be one of the finest color theme. Link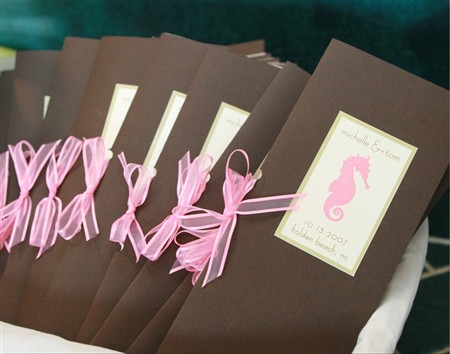 Yellow, Red and Black color combination in customized envelope. Link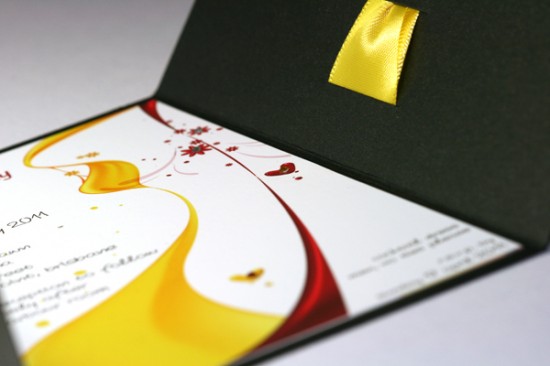 Deep green and purple daisy combination on matte finish paper with  beaded knot completes a perfect fall season wedding invitation colors. Link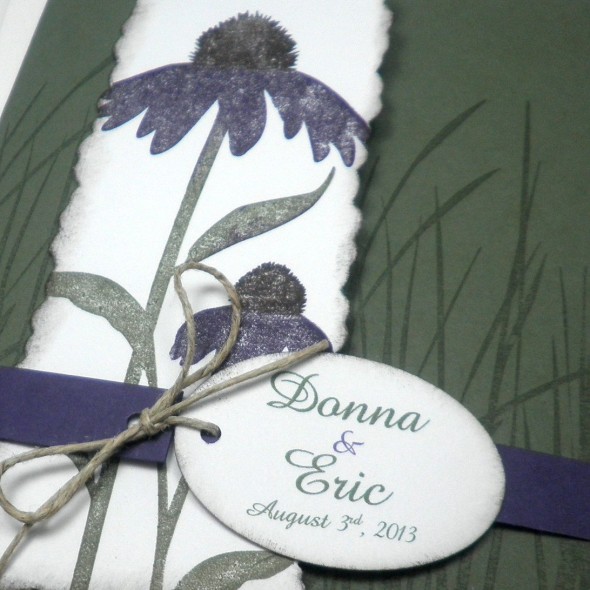 Lets Live Impressive!