Spring is around the corner and it's time to get prepared for a colorful and sweet festival – Easter, main attraction for this event is the decorated eggs. Decorating Easter eggs is one of the most fun things about Easter, there are endless number of options when it comes to decorating Easter eggs, it requires little patience and creativity to give a perfect colorful output to the whole project. Enjoy these egg-cellent ideas to decorate Easter eggs and have fun this Easter!
To make a perfect hanging Easter egg decoration you would require patience and little time. You can involve grade level kids in this creative project. Follow the link to get to the instructions. Link
Also see – Easter Decorating Ideas
Feather your nest with Papier- Mache, you can use the pages from grade-school activity book, shredded brown lunch bags or sheets from an old dictionary. Link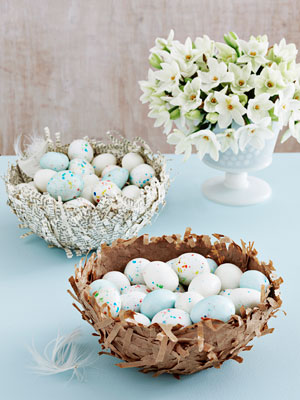 Aren't these exquisite Easter Eggs adorable? The secret behind these colorful botanical beauties is temporary tattoo paper. Link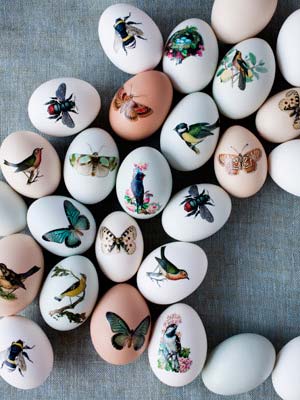 Secret to these mini masterpieces is the foliage and flowers gathered from the garden, blogger Sonia Bauer whipped her own dyes using purple cabbage, yellow onions and cranberries.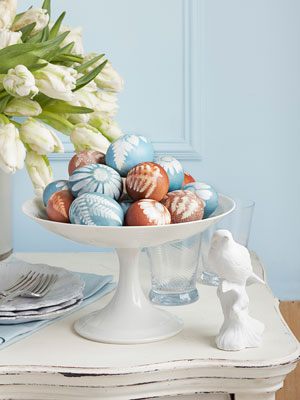 These pretty patterned Easter eggs were made with plain old masking tape.  Follow the link to get instructions. Link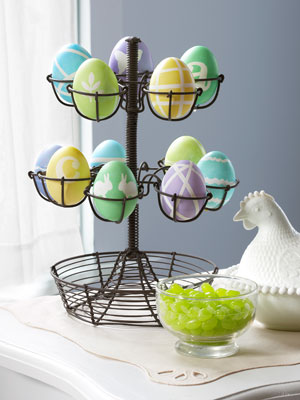 These cute Easter eggs are easy to make by coloring and attaching fabric scrapbook flowers, these pastel beauties can last for years by first blowing out the egg's white and yolks. Link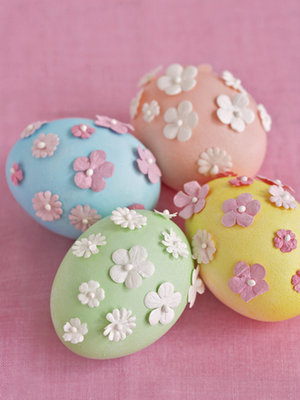 Make these lacy pattern Eastern eggs with little effort. You can use them as centerpiece as well or can hang them to make them more attractive.  Link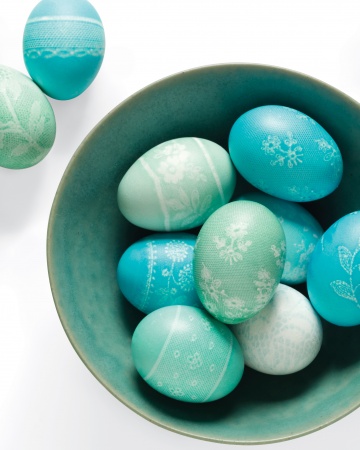 Also see – Easter Centerpieces
Eggs covered in gold leaf will add a striking touch to your Easter display. Link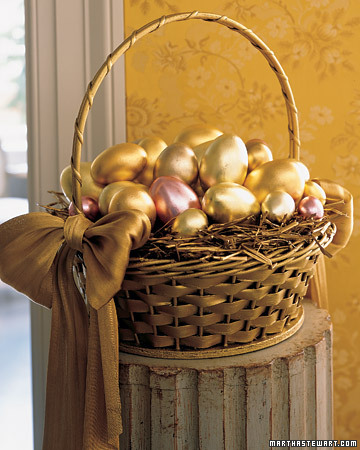 A purple paper butterfly floats from a wire attached attached to the a pearl inside a plain white egg, what an excellent idea to welcome Spring and celebrate Easter. Link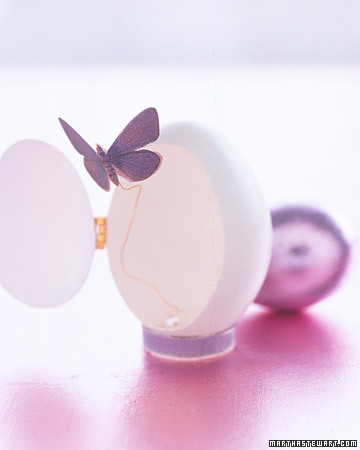 One of the easiest DIY Easter  project, wrap blown eggs in spirals of colorful yarn, ribbon or rickrack held in place with clear drying glue.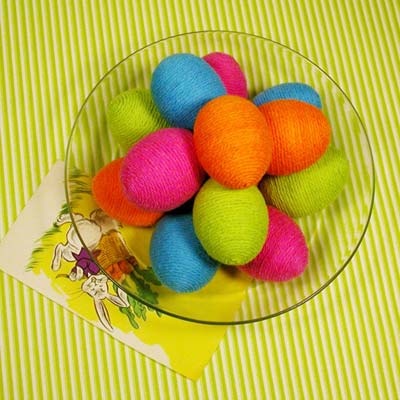 I am sure you must have loved the above decorating ideas for easter eggs. Do share them with your friends and colleagues. Subscribe our free email newsletter to get latest decoration and diy ideas.
Lets Live Impressive!!