Nursery Decoration Ideas – Decorating a nursery is such an exciting and fun part of having a baby, decorating a nursery can be loads of fun. You need not to restrict yourself to traditional blue color if you are expecting a baby boy, choose from gender neutral colors, painting, murals and themes to decorate the nursery. 4 letter names are also all the rage now, so have a read about really cool 4 letter names so that you can make sure you choose the best. Give a beautiful and warm welcome to the new member in his new palace with these nursery decoration ideas.
DIY Nursery Decoration Ideas
Key is to keep it simple and neat, go for wall stickers which will add life to a plain wall. You can keep pastel wall color and can add color to the curtains or other accessories in the nursery. Link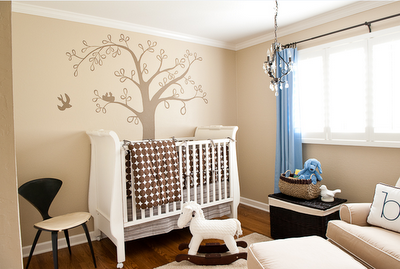 You can go for various tones of yellow, go for subtle shade of yellow on wall with pastel blue on accessories to give a warm look to the room. Or you can go for sunny yellow combined with red and blue to give a vibrant feel.  Link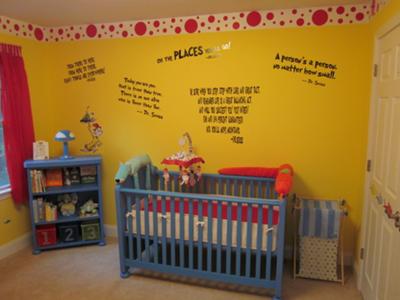 Aqua and orange are the new favorite shade of 2013, refresh the scheme by adding beautiful sea- green and hints of turquoise. If you are looking for the latest nursery themes than nautical is in and you don't have to put much to get the desired feel. Link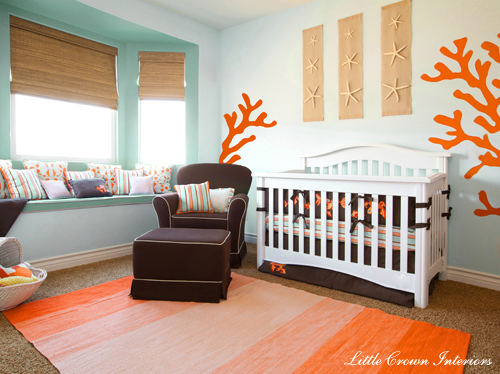 Nursery Themes
If you are planning for a modern look for your little prince then mural is good choice. You can go for cartoon characters, animals or just a plain garden scheme. Accessorize the room with beautiful modern cradle. Check out Muraledesign.com for high-quality murals. Link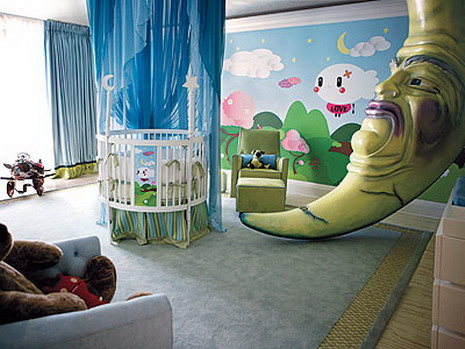 Want to stick to traditional blue, then try matching it with grey or white, this setting stuck me both elegant and cozy. If you are blessed with twins you can go for furniture which will serve them when they grow. Link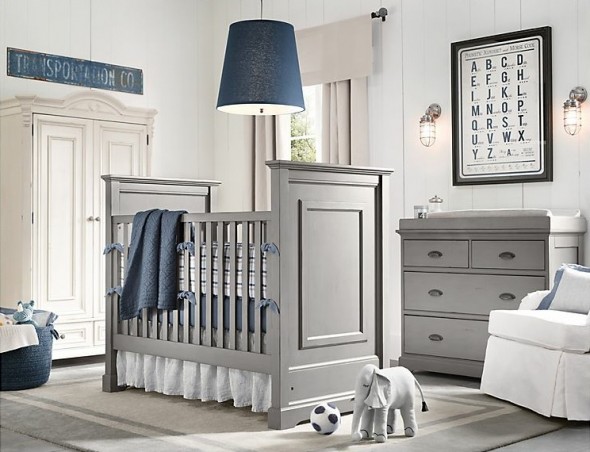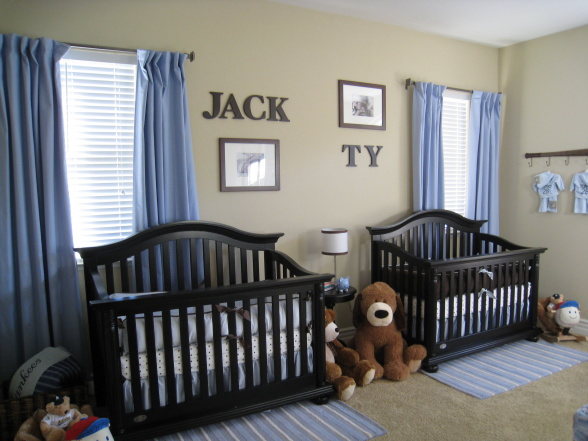 Welcome Little Angel In Style with these Cool Nursery Decoration Ideas!! Lets Live Impressive!!