Looking for a quiet and inexpensive place to make a office? Your unused attic is the smart answer! Well, its not usually that big but it is big enough to make your own cozy work place and probably with a good view. Home offices are in demand due to lack of space and ever rising rents, converting your attic will be a smart move and investment in order to have a personal, smart and creative home office. If you have an old HVAC system in your attic, hire a Commercial HVAC Repairing service to make sure it is functioning properly.
You don't need to put fancy furniture to complete the look, table with storage and proper lighting will do the trick. Key is to keep it simple and white paint gives spacious feel.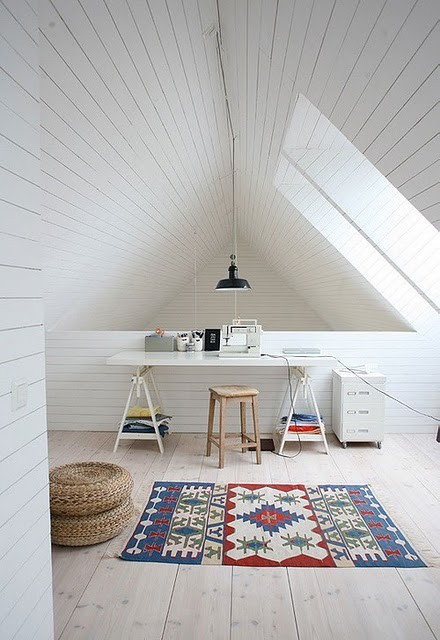 I love the way this attic has been painted in white and blue shade, pictures on the wall and lampshades give this office a vibrant look.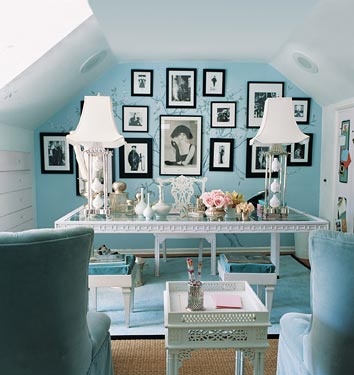 You can pick most of the items from nearby home store, use old furniture or go for basic seating arrangements. You can choose the theme according to your taste or profession.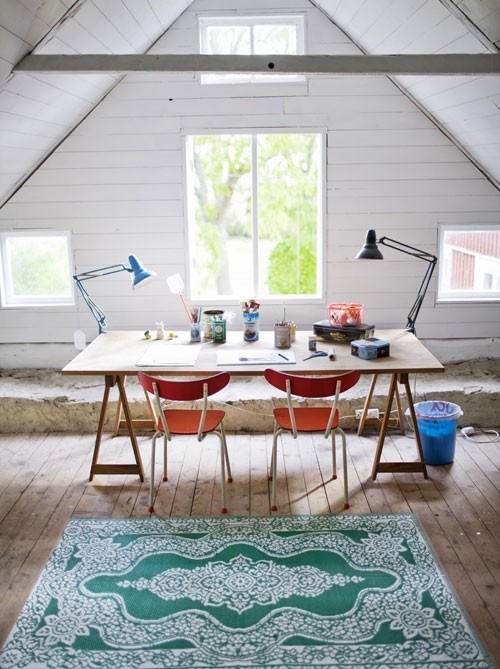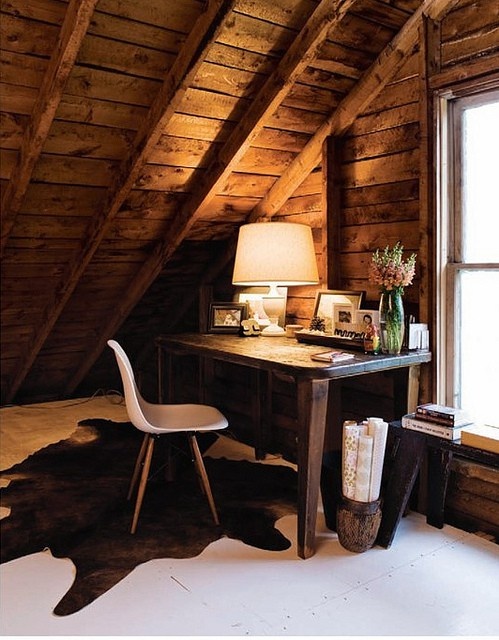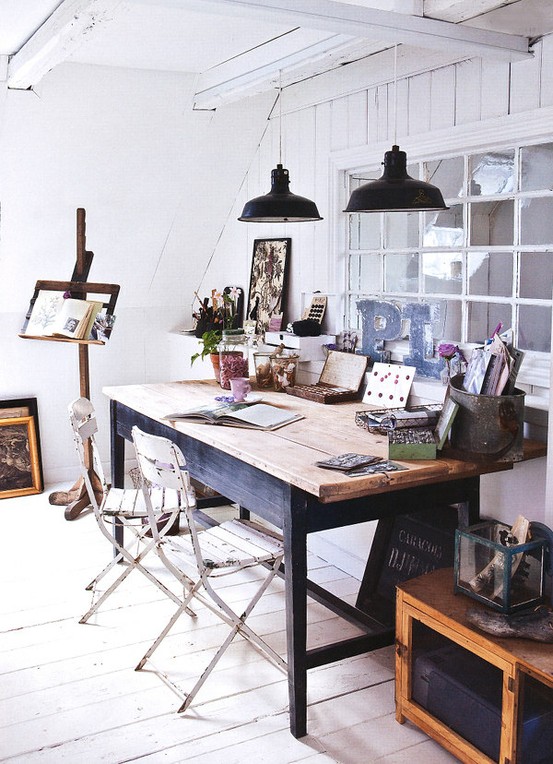 You can keep the storage factor of the attic alive, little investment in cabinets and furnishing the old space can work out well. You can choose to store the old stuff or can turn the space into a lovely book shelf.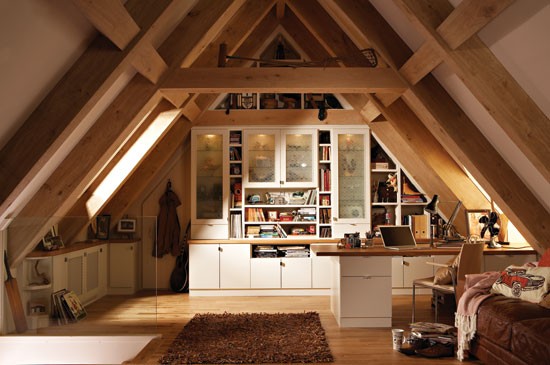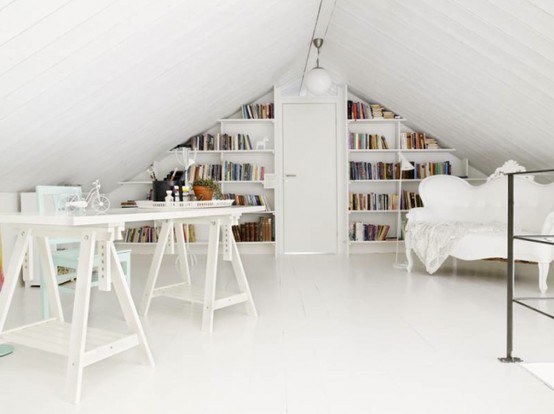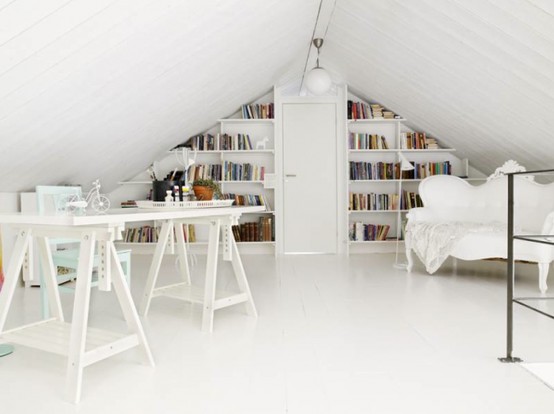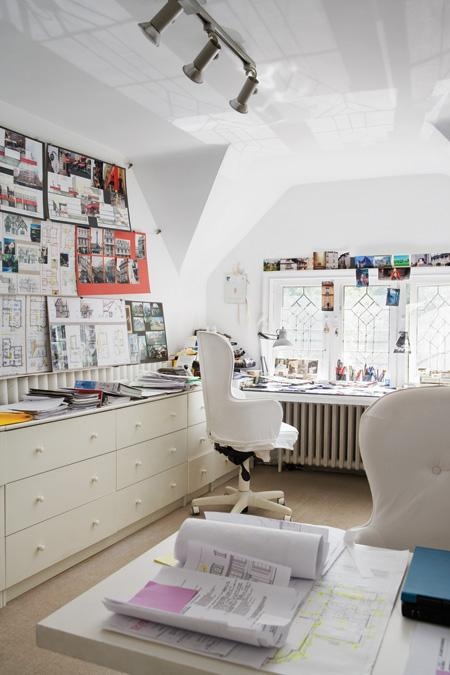 Turn the space into home office cum seating or relaxing area, it can be turned into a think pad or just a cozy space to let your creativity flow.