Planning a wedding which has a unique touch? Well, here are few DIY centerpiece ideas which not only will break the monotonous flower settings but also will add a charm to the table decoration. Turn your wedding planning visions into reality which fits into your budget. Do-it-yourself weddings are 'in' and these special details will impress your guests and make your wedding unforgettable. Enjoy!
This elegant wine glass lamp makes your centerpiece look sophisticated, you can make them in color according to your wedding theme.Easy to make and you can get all the required items from local store.  Link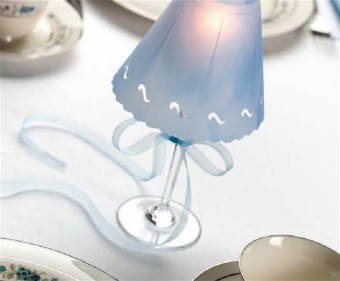 If you are coffee or tea lovers, place a coffee or tea pot at each table. Rest the lid next to the pot with the table number on it, choose the colors according to wedding theme. Link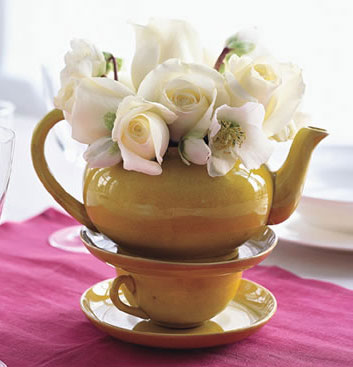 Put large water goblets or wine glasses and place them upside down on your table with a flower inside each one, plus a small candle on the top. Simple yet expressive colorful centerpiece. Link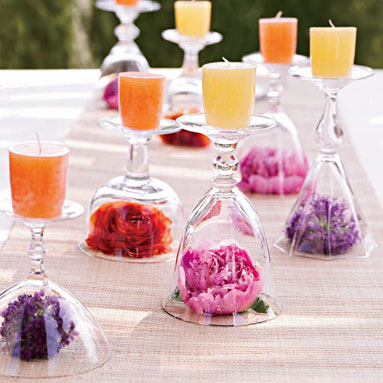 Use wine bottles for double duty, cover the middle with paper printed with graphic numerals, you can use double sided tape to give a neat look. Clever idea to get your guests drinking and celebrating your special day.  Link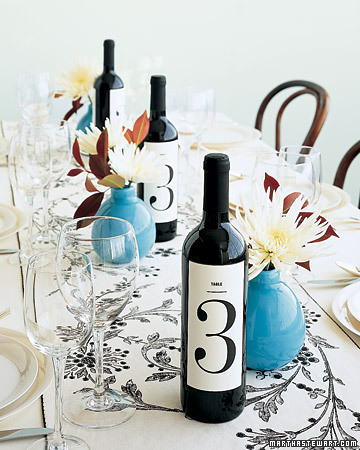 Display sleek tapers in a variety of shapely glass candlesticks in lieu of flower arrangements, you can choose from inexpensive collection from local store. Link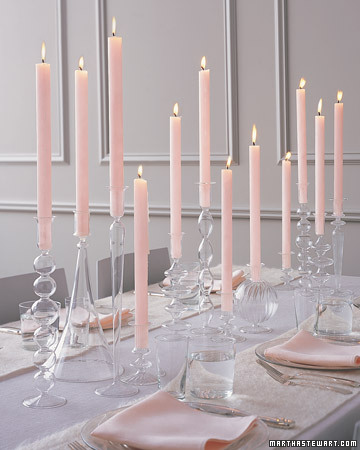 Dress your table in nautical accessories, sculptural shells, coral like pieces, vase filled with tiny shells and a pillar candle. You can use painted branches stand in for real coral. Link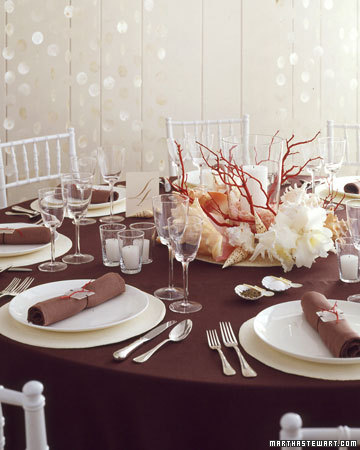 Print  clip art onto 11-by-17-inch paper, wrap around square candleholders, and trim the bottoms with ribbon, you have your candle centerpieces ready in minutes. Link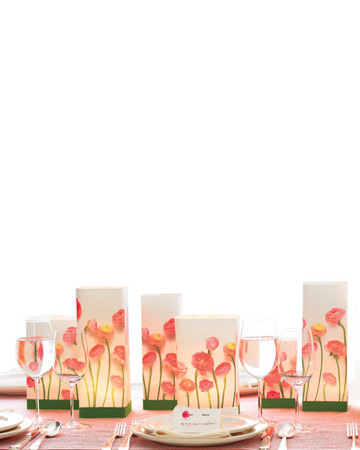 Make floating centerpiece with these 3-D rice paper star lanterns, add candleholders in matching shades and varying heights set the stage for a sparkling night. Link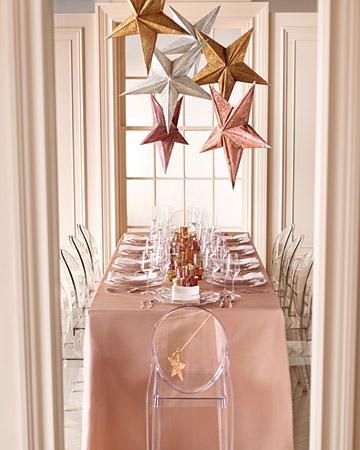 Create a modern floral arrangement that don't look over the place, group together different varieties of flowers to give bright and contemporary look. Link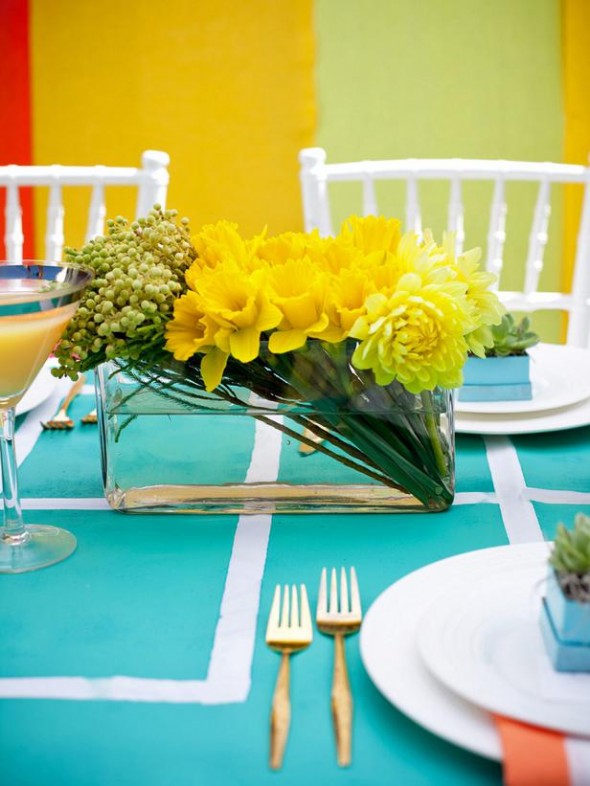 Goldfish bowl are a great non floral table arrangement alternative, they are economical, easy to assemble and keep the ambiance fresh and festive.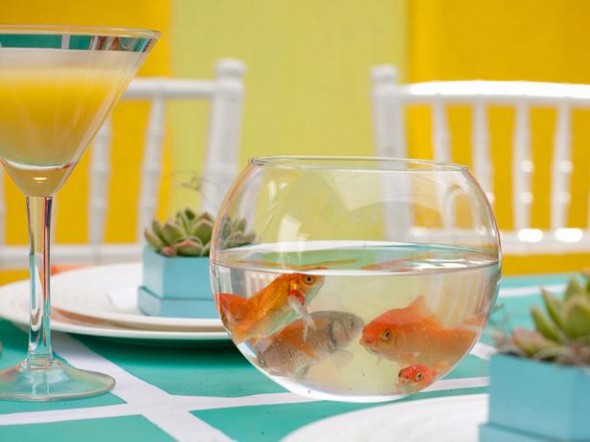 Lets Live Impressive!!