2013 will be the year with mix of modern, traditional and organic trends in home decoration, it is not easy to change the look and feel every year but these hot trends are Eco-friendly, affordable and will surely compliment your overall interior design. Enjoy!
Wallpaper is back and not in traditional colors but in  bold graphics, colors, 3D designs, they are very much in demand as it give spontaneous change in the look of the room. Minimum furniture in complementing colors can be used to highlight the effect. (Pic Courtesy)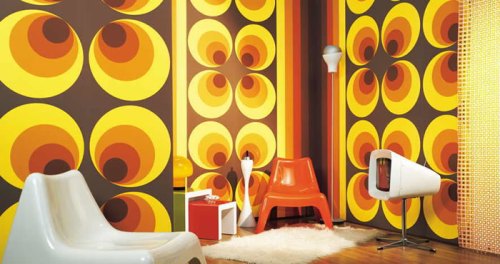 Another hot favorite is Wall Decal or Vinyl, you can choose from various themes, colors. What I like the most about them is the flexibility and least investment requirement. (Pic Courtesy)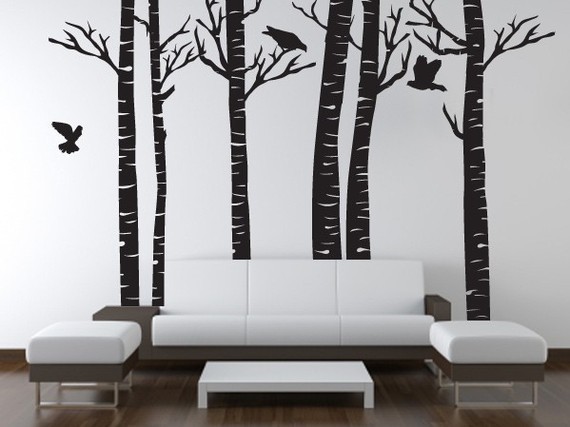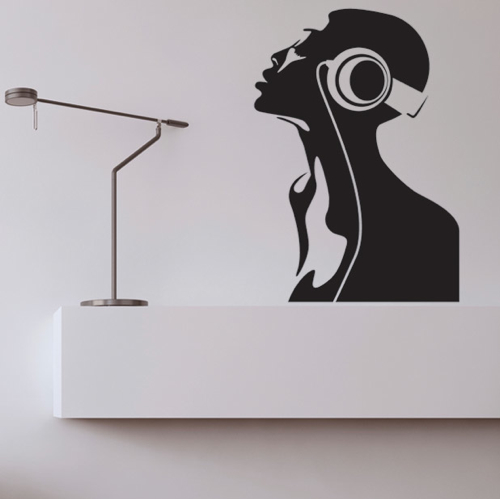 Suzani means needlework, these decorative pieces carry meaning in regards to fertility, household stability, protection and health.  They make a perfect decor item and easily mix with the furniture patterns. (pic courtesy)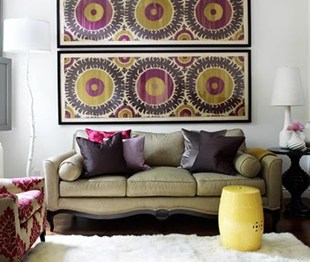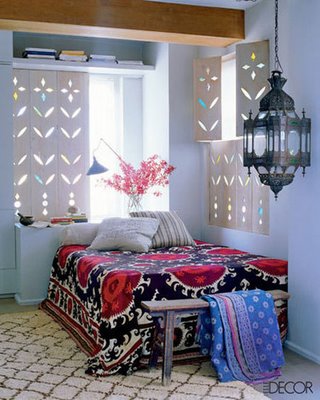 Tribal prints are another exciting option you can look for, handcrafted pillows, an idiosyncratic mix of Indian art and extraordinary finesse.  You can get them customized according to your needs. Link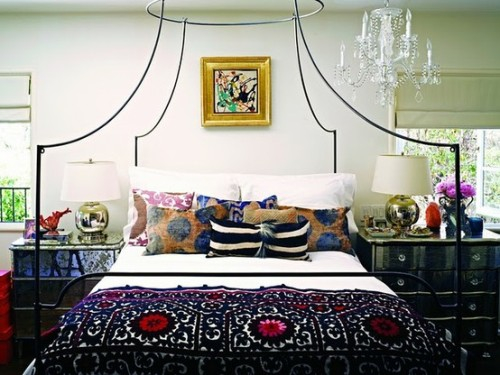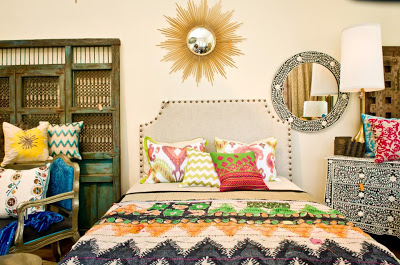 Kitchen- Trend is more towards a organic modernism with materials which looks vintage. You can use vintage style cabinets, natural glazed tiles. Lights play very important role thus choose a bright counter top lamp to give it a warm feel. You can also try plain color stripes which are 'in' fashion industry.  (Pic Courtesy)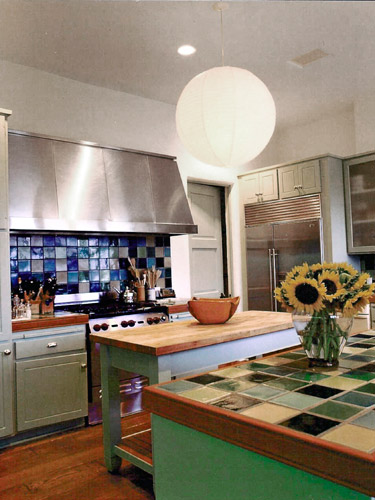 Feathers- Accessorize the place with plain white feathers or you can go for colored to compliment your existing color pallet. I won't suggest to go overboard with them but a hint of feather accent on mantle or windows will make place more welcoming and soothing. (Pic Courtesy)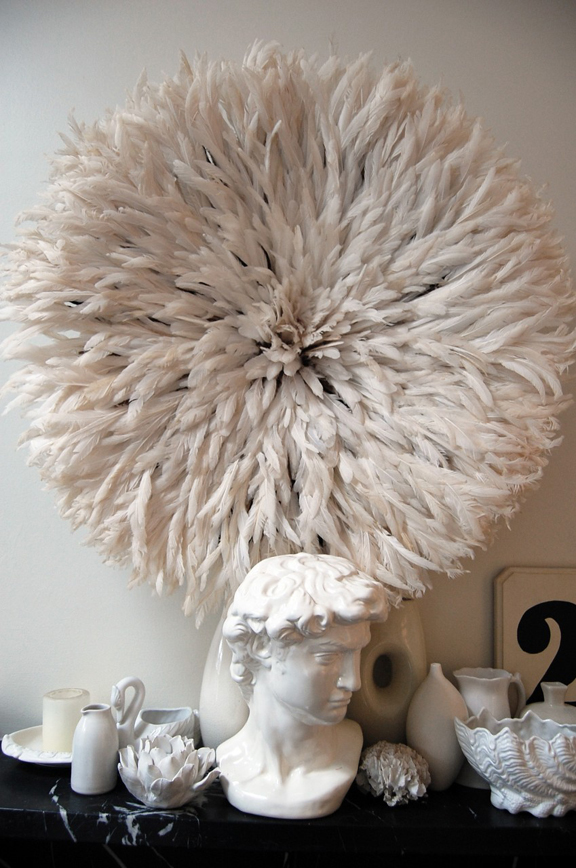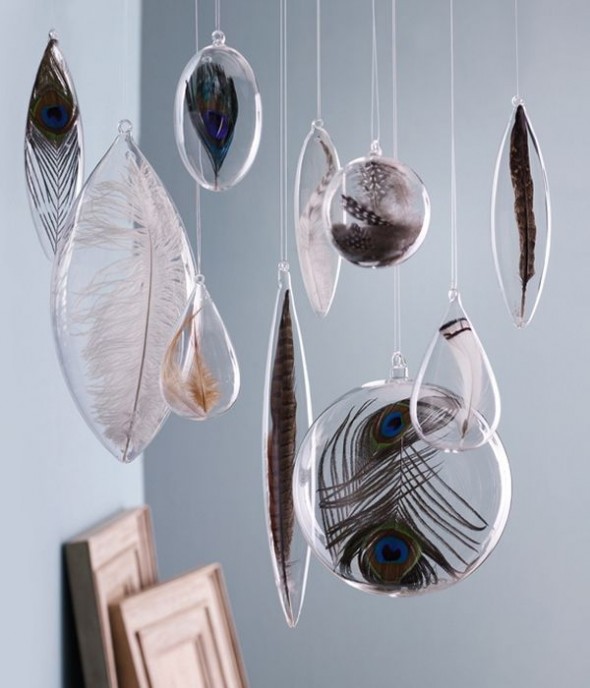 Lets Live Impressive!!