If you are into small details while place setting then you are also looking for cute napkin rings which liven up the table. There are ample of designs and styles available in the market for napkin rings and yet sometimes we miss a personal touch or a special occasion demands its own theme. I here compiled some ideas which will get you started on creating a theme oriented napkin rings. Not only they rise on cute chart but also require less time to make. Enjoy!
Three beautiful and elegant burlap napkin rings are easy to make and will add a subtle tone to your celebrations, you can play with the colors or designs according to your party theme. Link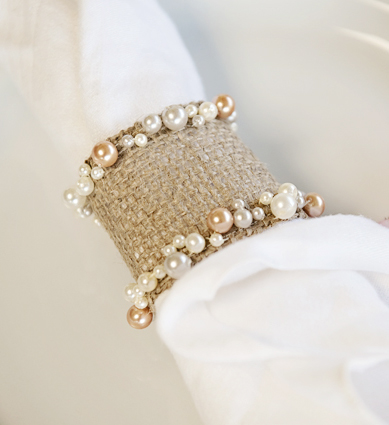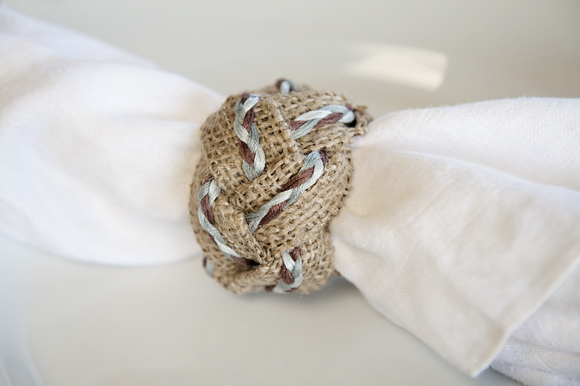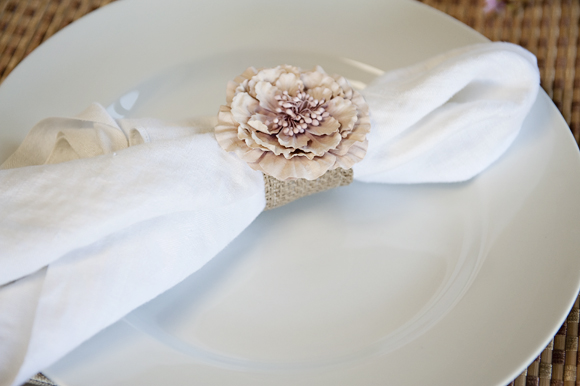 Simple yet impressive, felt flower napkin rings. DIY with tutorial from Jessica. Link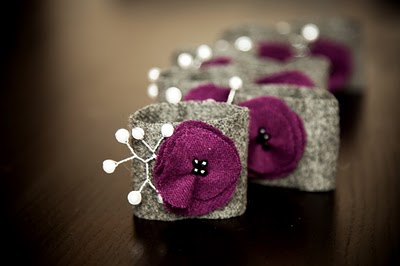 These fabulous butterfly knot napkin rings are perfect choice for any spring wedding, you can choose from pastel to vibrant colors to match it with the party theme. Link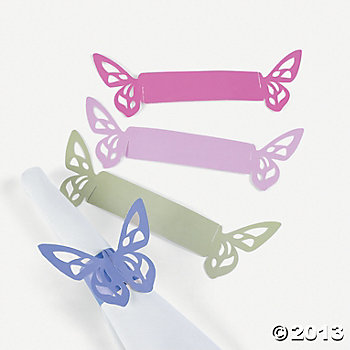 This beautiful flower napkin ring is made using of scrapbook paper, you can also create a centerpiece using the same theme. Give an idea to to kids to get them started and help you in making place setting arrangements. Link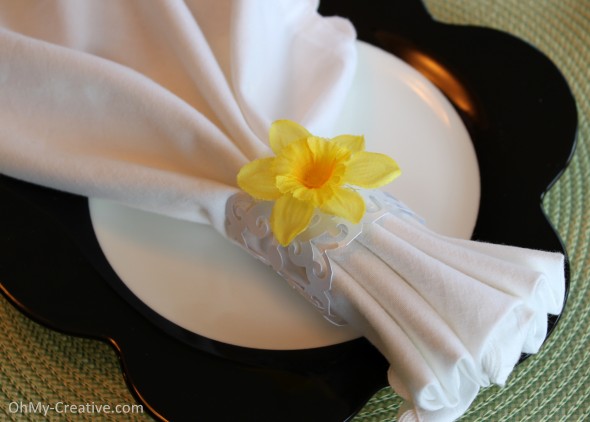 Use old t-shirts, bandanna's to create these cute napkin rings, you can also find some really inspiring designs created with bandanna's at  Country Living.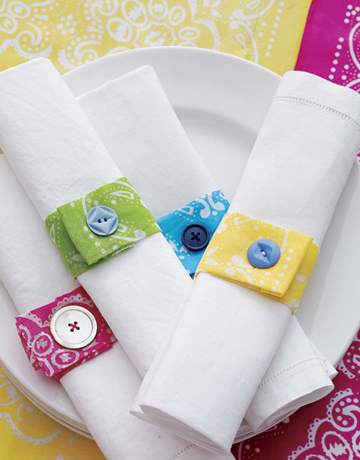 Twig and butterfly napkin ring is perfect for any outdoor party place setting, little time investment and you can use these beautiful pieces over the years. Link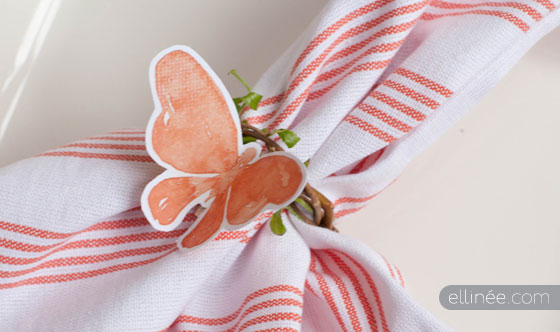 Freestanding lace designs never go out of fashion and can be included into any occasion, the set contains two napkin rings and and a corner lace to embellish a napkin. Link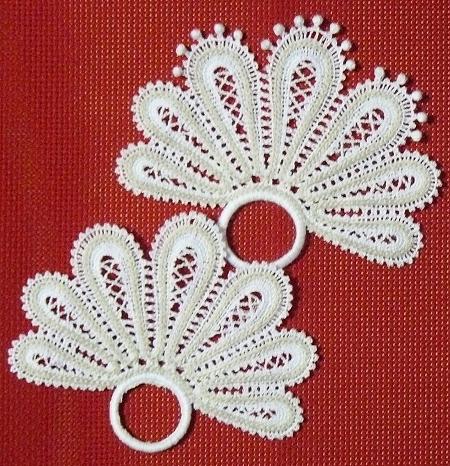 Customize the place setting with these beautiful dove name card napkin rings, perfect addition to wedding place setting. Link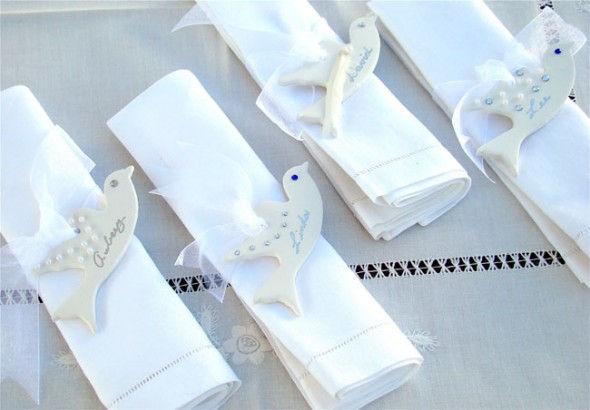 Lets Live Impressive!!