Variety of decor styles are available for kitchen, however, it depends on the choice of your kitchen floor which changes the look and feel of your kitchen. You can choose from variety of flooring options, rustic to modern look can be achieved in little investment. You can also have Water Proof Flooring Adhesive and some more looring options which you can try on your kitchen remodeling project.
 "Go Green" with bamboo flooring, it provides the look of wood but is made from bamboo grass. This eco-friendly flooring will give a rich look to the floor like any other wooden floor. Pic Courtesy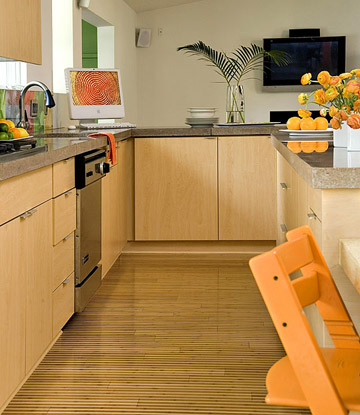 Ceramic floors are choice for many, they are moisture free and stain resistant. Mix n match tiles for a colorful appeal to the floor or you can use  white to give a sophisticated look. Pic Courtesy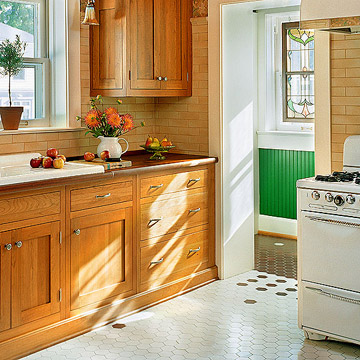 If you are looking for an inexpensive, durable and do it yourself option, vinyl tiles will be a good option. You can update them from time to time at very minimal cost. Pic Courtesy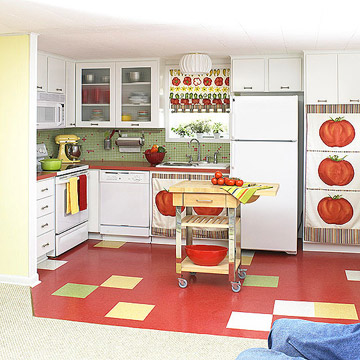 Coastal colored flooring, rustic flagstone flooring in watery blue and green hues complements the rich blue cabinetry. Epoxy Pro can make this kind of floor more durable and resistant to a large number of chemicals such as solvents and acids by using epoxy coatings.
Pic Courtesy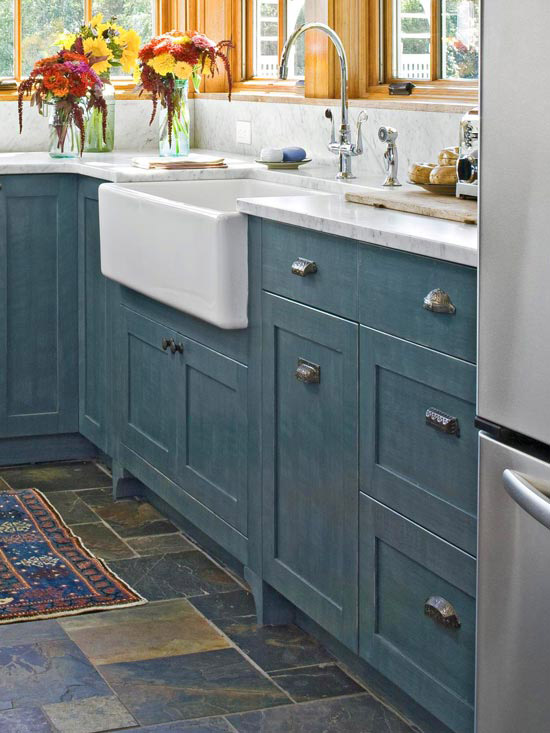 Checkboard pattern adds an urban and designer feel to any kitchen, you can add an edge to your plain white kitchen with this pattern. You can try vinyl or marble flooring as options whichever suits your budget. Pic Courtesy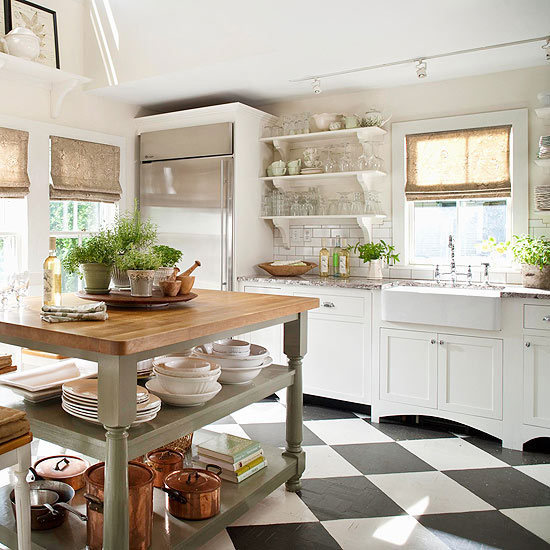 Add contrast to your modern kitchen with antique brick flooring, with cabinets and furnishings ultra modern, this flooring gives a surprising element to the whole place. Pic Courtesy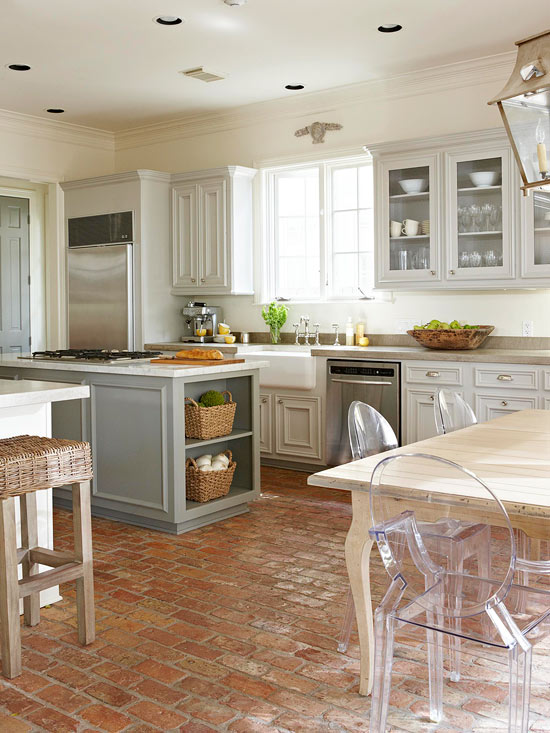 Wood fits a variety of decor styles, its warm underfoot and easy on the legs. Care has to be taken for wooden flooring, this cherry wood comes from floor and has to maintained adequately with wood cleaner or barely damp mop. Pic Courtesy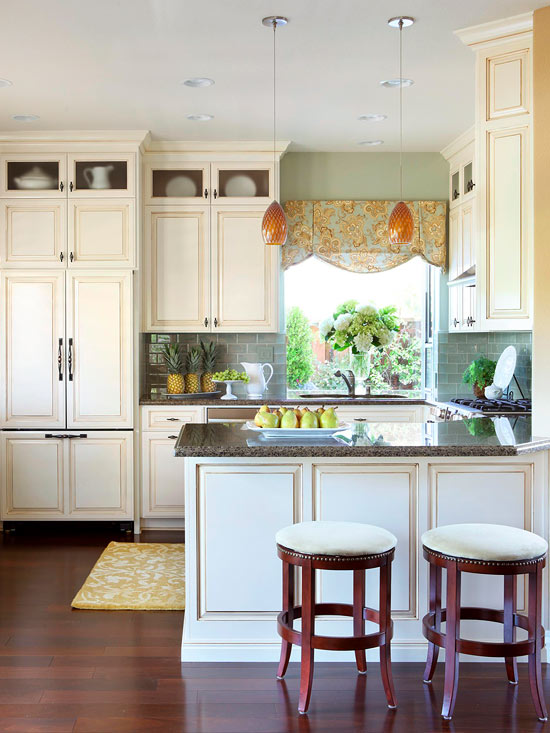 Concrete floors are common and Concrete Contractors can customize according to the requirement of your kitchen plan. Pic Courtesy
In case construction adhesives are present on your concrete floor, you'll need adhesive removers for them, see garbagewonk for more help.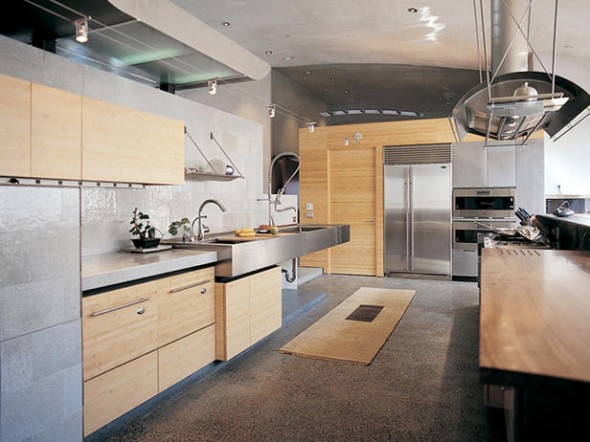 Leather is not usually the first choice for many but leather flooring is durable and comfortable. This flooring has a style of its own and gives a rich feel to the kitchen. Link