Outdoor Weddings
Set a magical tone to your outdoor wedding with ceremony seating decor. Outdoor weddings can offer detailed perfection with right seating arrangement. You can choose from whirl, circle or standard row arrangement, add difference by wrapping the chairs or seats with colorful fabric, colored burlap and glitters. These ideas give a rich feel but will cost way less. Impress your guests with a lovely and comfortable seating arrangement, Celebrate Impressive!!
Choose the theme colors in advance, ottoman give a wholesome and cozy effect to the setting. I love the way cushions are used, it adds charm to the whole decor. Make sure you have plenty of space between the rows, to allow guests easier access and enough space to make themselves comfortable on low seating arrangement. Pic Courtesy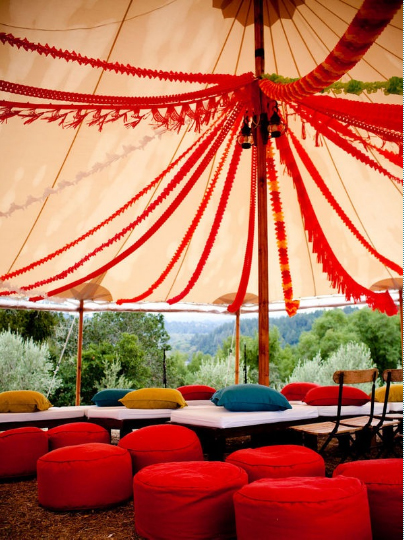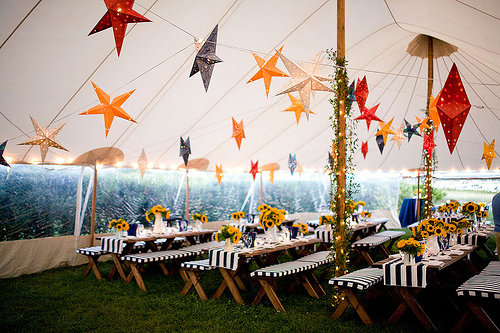 Haybale seating arrangement is perfect for a rustic themed outdoor weddings, choose from full-length seat covers or shorter styles that slip only over the top till the middle. Rental companies offer beautiful covers in shimmery fabric or with embroidered details. Pic Courtesy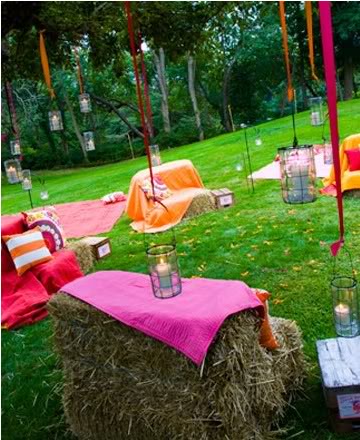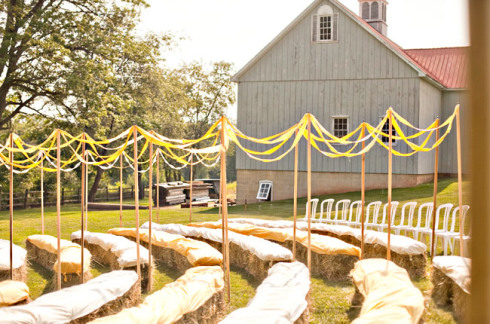 Elegant Seating Arrangement for Outdoor Weddings
White seating provides an elegant, uniform look that makes the most of the natural floral and greenery, also it gives a unified look to the ceremony decor. Make sure you plan the setting in advance to avoid last minute panic. Pic Courtesy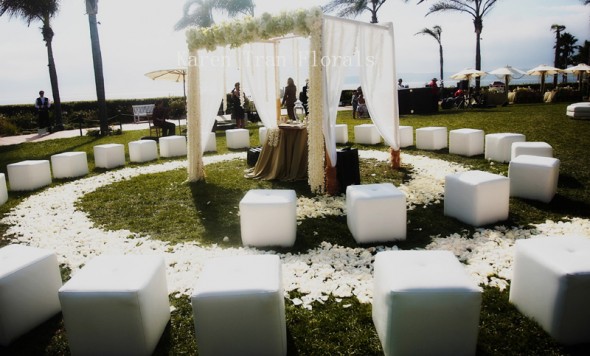 If carrying the chairs is not a problem, than this country style cane furniture is best option for you. You can add floral cushions to every chair or simply add single color to every guest, it helps your guests to easily find their assigned table according to color theme. Off-course lighting plays a very important role in the setting so choose what goes best with the seating. Pic Courtesy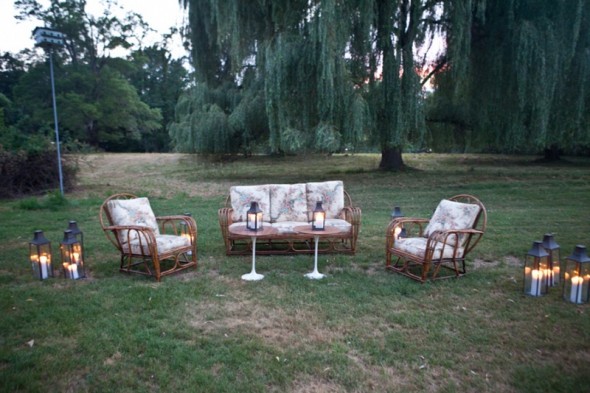 Beach weddings are hot favorite nowadays and making a appealing seating arrangement for your guests is must, ground seating can be enjoyed if you are keeping a casual theme; keeping low height tables will also be a good option. Pic Courtesy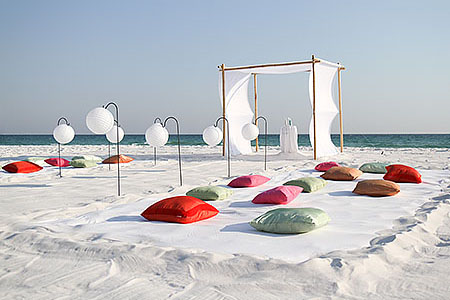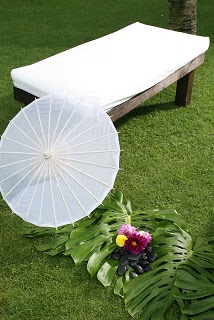 So, did you like these ideas for seating and outdoor wedding? Do share your thoughts on more arrangements that can be made and any special seating ideas you want to share.
You can also see more on wedding arrangements in our previous articles we shared on Living Impressive – Wedding Themes – Paris Themed Wedding & Theme Weddings – Vintage Themed Wedding.
Lets Live Impressive!!