Crafty young minds will enjoy celebrating the spring arrival with these spring craft projects. Kids are creative and have unexpected thinking which can be put into these craft projects, guide them and you'll be surprised to see the wonderful keepsakes you have by the end of the project. What better time would be to let them have fun with colors than spring!
This butterfly mobile is self explanatory, you can help the kids to sew these butterfly cutouts or use the super glue to stick them and hang.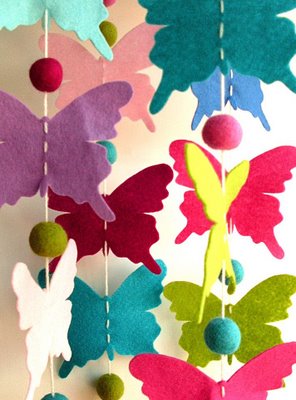 One of the easy crafts, kids can create beautiful flowers using colorful tissue paper.  These flowers can be used to decorate a frame, headbands or can make a bouquet to decorate a vase. Link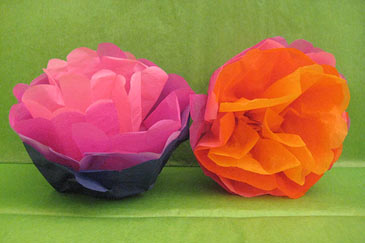 This easy-to-make magnetic airplane will add charm to your growing collection of fridge magnets.
Instructions
Paint one spring-style clothespin, two craft sticks, and one mini craft stick in your child's favorite colors. Once dry, glue a craft stick on top and bottom of the clothespin as wings, and the mini craft stick as the tail. Cut a triangle from crafts foam and glue it upright atop the mini craft stick. Once dry, glue strong magnets on the bottom of the clothespin. Link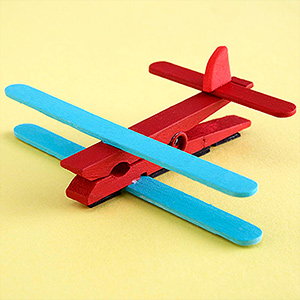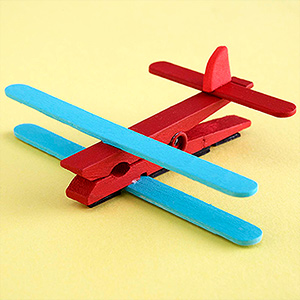 Give a new, beautiful purpose to an old container with these rainbow colored strings. This vase was an old ketchup bottle which is turned into a  beautiful vase with help of colored strings and glue. Kids can finish the project in a day's time or can do it intervals. Pic Courtesy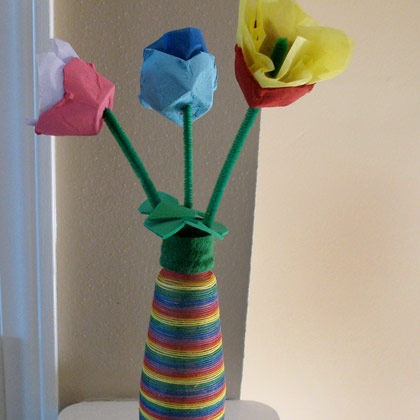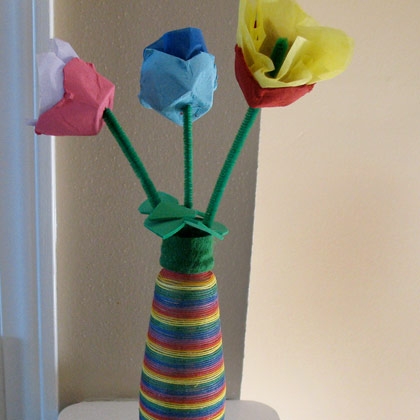 Help using left over  bits and pieces of cloth from other projects to make a new project, glue them together to make a unique scrap cloth pencil holder. Pic Courtesy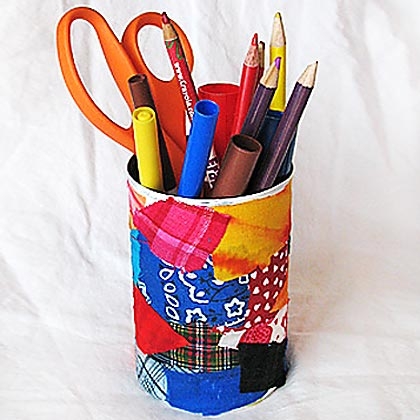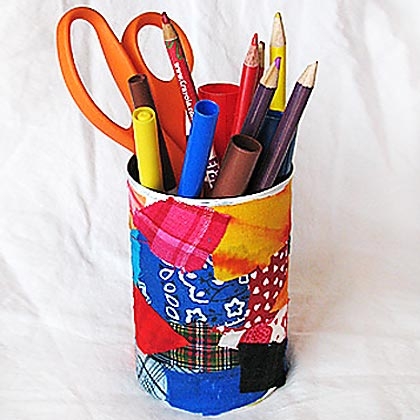 Making a bird feeder is fun craft project for kids, let them paint a cardboard box in bright colors and you can help them with cutouts and hanging the feeder. It will be fun task for you and the little ones.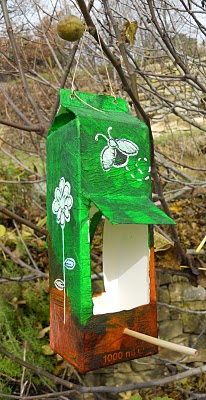 Adorable ladybugs can be a part of shelf decoration or the large one's can be used as a paperweight. Ladybugs are usually found in red color, but to make this project fun let kids choose their favorite colors. Paint the clean stones into favorite colors, add the paper eyes or draw them to complete these cute decorations. Spring is all about welcoming nature, kids will enjoy colors and nature together.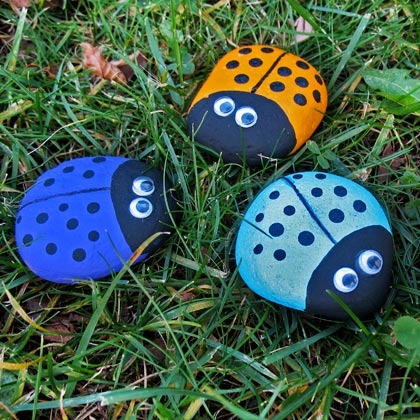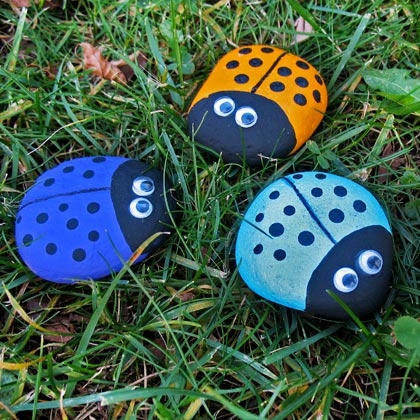 Great way to display family pictures, kids can make their own vintage TV to keep on shelf or gift. Instructions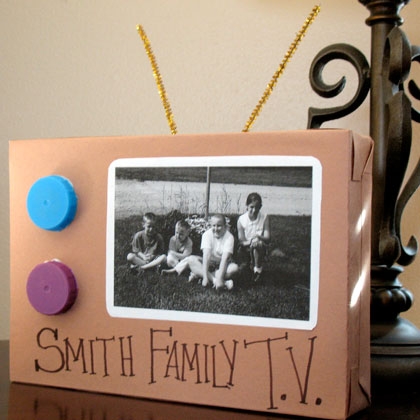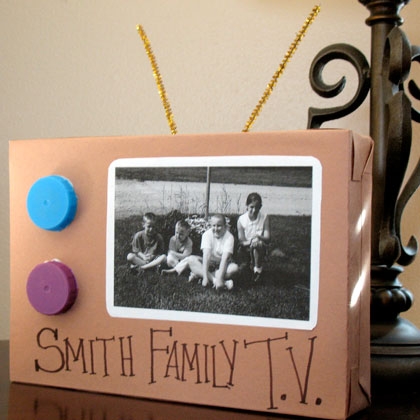 Perfect gift for mothers day, grab some craft sticks and glue to make this beautiful jewelry box that will be cherished by moms everyday. Instructions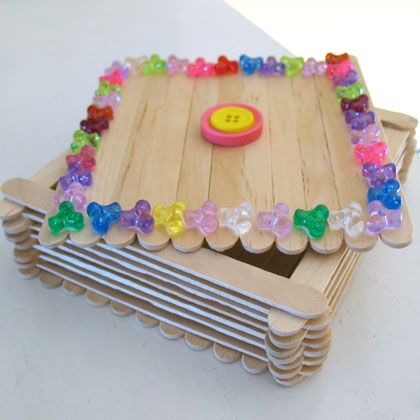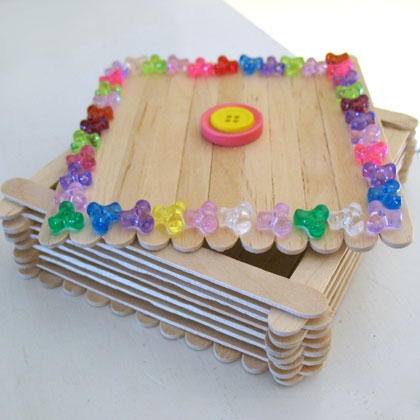 Tissue Cherry Blossom Tree–  gather branches that have fallen, cut out small squares of pink tissue, pinch tightly in the middle to create blooms and affix them with branches with glue. Display it in tall container on your mantle.  You can inspire kids to add small bird cutouts to complete the project. Beautiful, isn't it? Pic Courtesy