Whether we live in smaller apartments by choice or necessity, it does take lot of time to plan a comfort and stylish look. We all look for ideas to enhance space in our home, there is no fixed pattern to follow but small changes can make a small place look spacious and comfortable. Hidden storage, functional furniture and multi – use of spaces will lead to personalize and designer look. 10 best small apartment design ideas to inspire you.
Small dining area by the window and hidden bed with closets gives ample space for living area. Clean and uncluttered look for small space.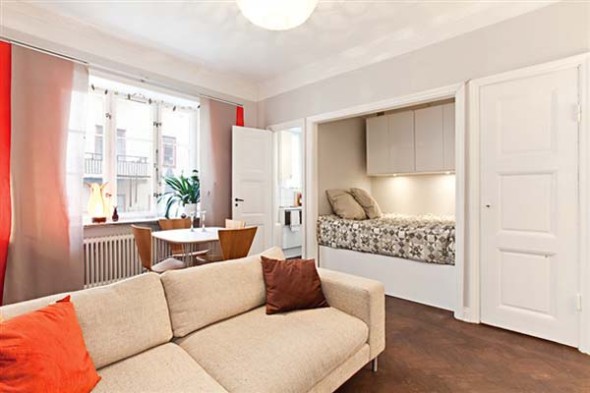 White gives a spacious look to the small space and also you have freedom to add colors via artwork, furnishings, pictures. Wooden flooring gives a rich look to the apartment.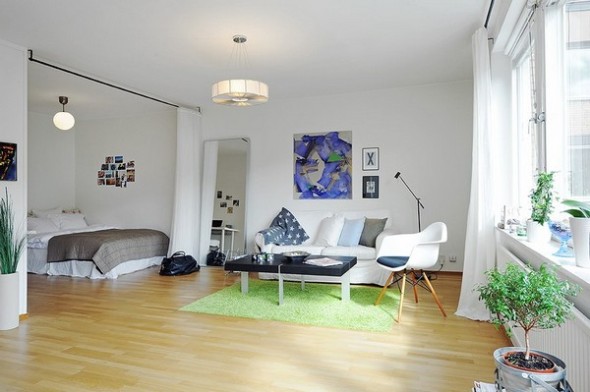 Combination of modern and old brick wall, gives this apartment a elegant and rustic tone at same time.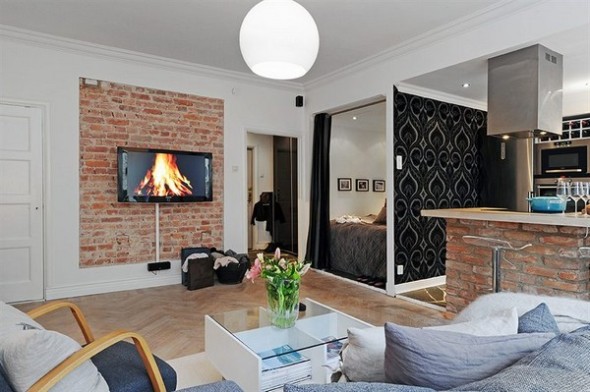 Dedicated work area is something is not easy to adjust in small spaces but the way this apartment is divided for each section is impressive.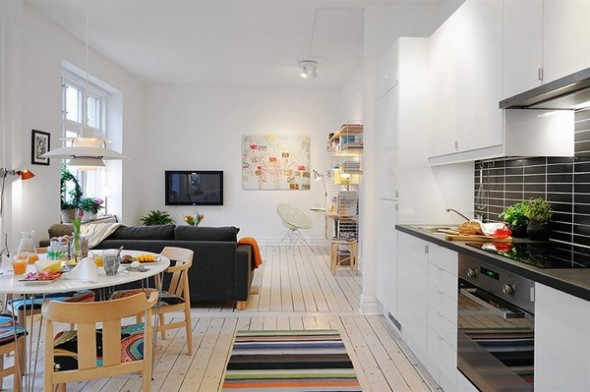 I love the way jewel tones are used in small space, usually these tones are restricted to spacious spaces. Hot pink on headboard, powder blue lamp gives this apartment a chic look.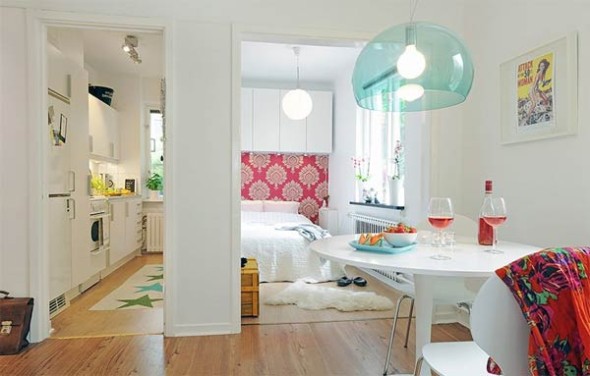 Black white theme is creative combination, although you it requires time but the elegant and luxury look justifies the effort.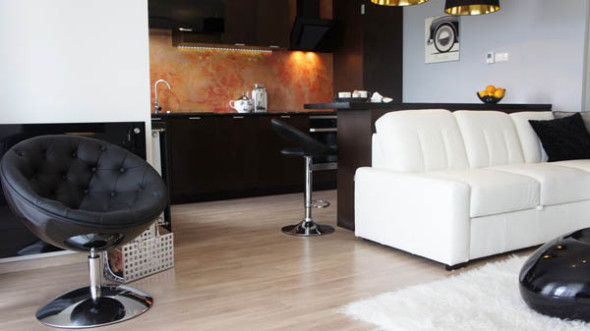 Loft look is not bad either, functional cabinets and bright kitchen area completes the look.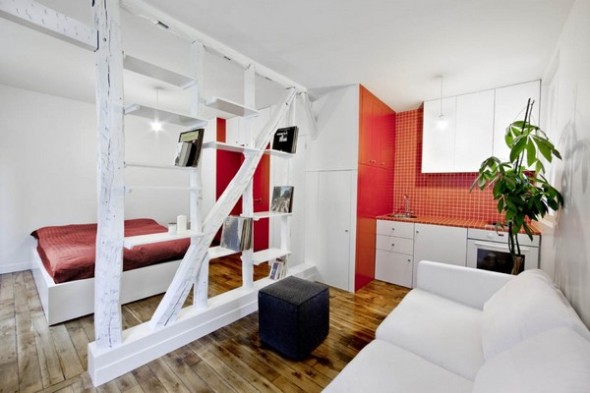 Lighting plays an important role to enhance the space, if you are not getting natural light you can get creative with lamps and other lighting sources.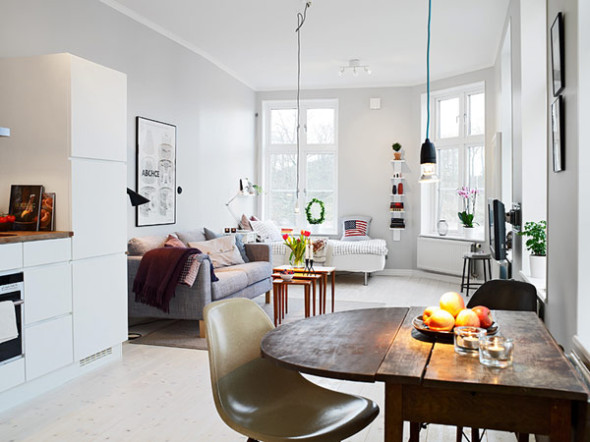 Orange accents in kitchen and rug, metallic finish and bedroom privacy is made sure of.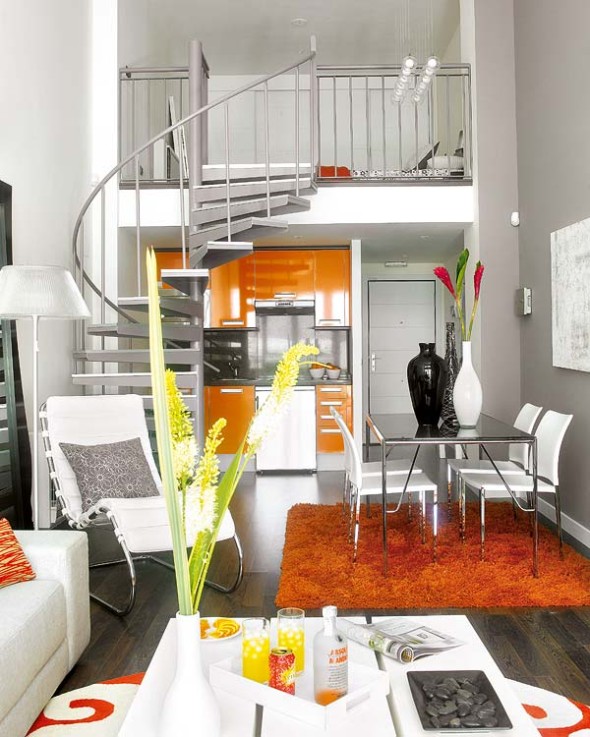 Wood elements in living room, display and ceiling also the pipes display give this apartment a sophisticated industrial look. Center table becomes the attention point for the living space.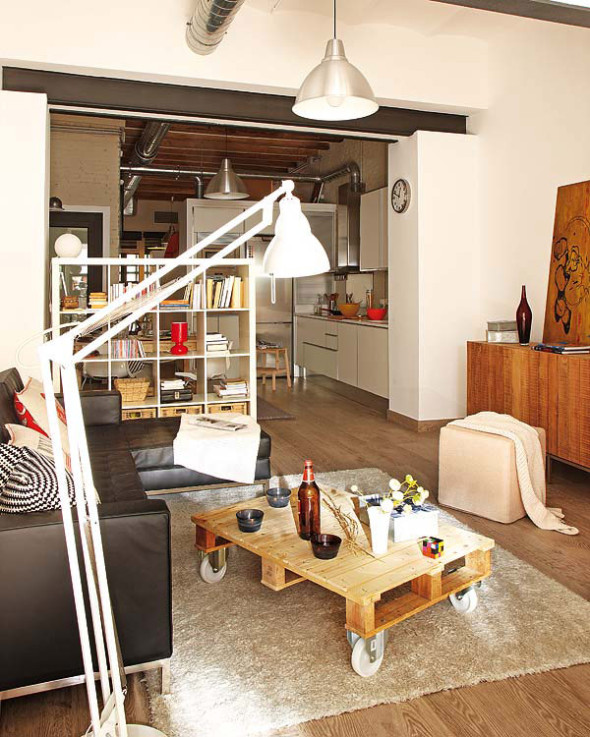 Lets Live Impressive!!