Blue is best described as the color of the ocean, decorating a room with blue or turquoise is simple with a basic knowledge of color wheel. Combine complementary colors (opposite colors on color wheel) to complete the décor. You can choose to use the colors for accents, pillows, cushions, sheets or curtains. A room decorated in light blue can be relaxing and soothing, deep blue or turquoise can be bold and striking.  Any hues of blue give a peaceful yet energized feel to a room. Color Trends 2013- Blue and Turquoise.
Blue ostrich feather pillow from Dransfield & Ross has made this room alive, wall hanging with right mix of blue hues completes the picture. Pic Courtesy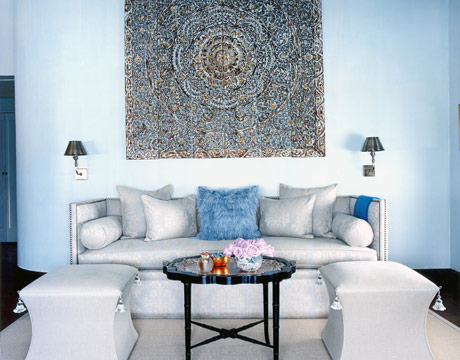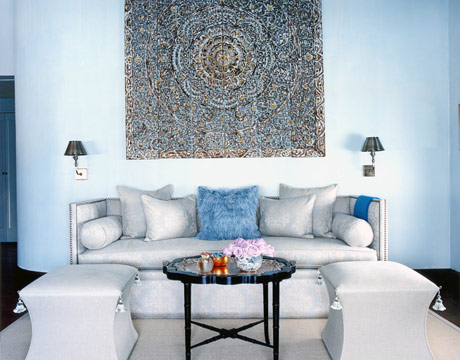 Bold & Striking, a right mix of turquoise and wine color, punches of green in the mix cushions. Accessories which compliment the room makes a welcoming living room.  Pic Courtesy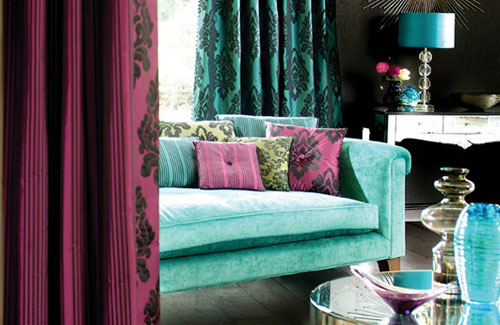 Cabinets and countertop painted in blue, lampshade and tiles a mix of blue, white and green brings a refreshing tone to the kitchen. Pic Courtesy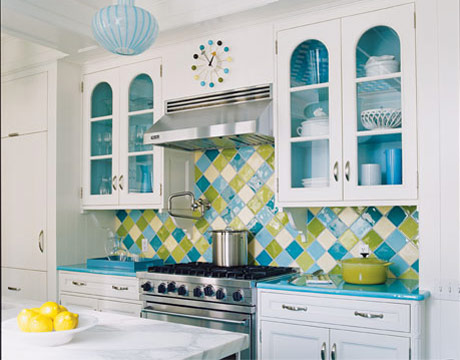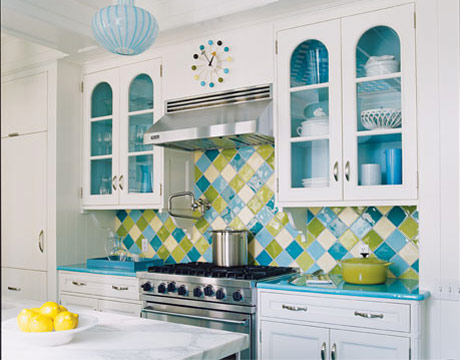 Pastel green- blue mix color cabinets gives kitchen a nautical effect, light plays an important role to highlight the small space. Pic Courtesy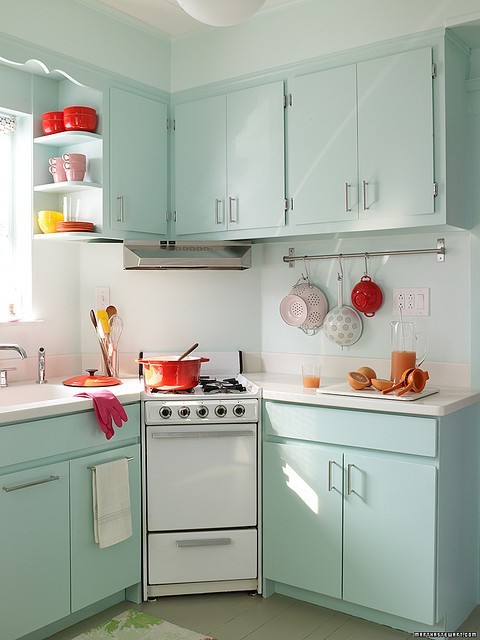 Turquoise dining room with lovely white chairs cushioned with blue, light hue of blue couch makes it a right place to enjoy a relaxing meal. Wall accessorized with a mirror gives a natural elegance to the room. Pic Courtesy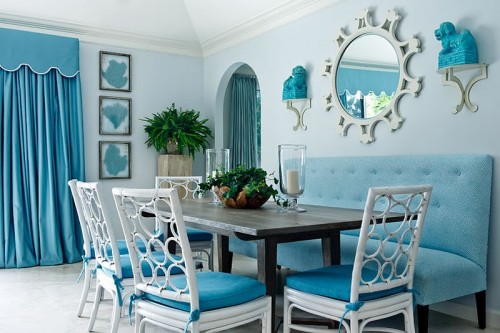 Blue and green mixed makes a relaxing and eye catching effect, whether its turquoise, teal or deep blue. Wall hangings, paintings give any empty wall a dramatic effect and adds to the overall space. If you are experimenting with colors, it would be right thing to start with. Pic Courtesy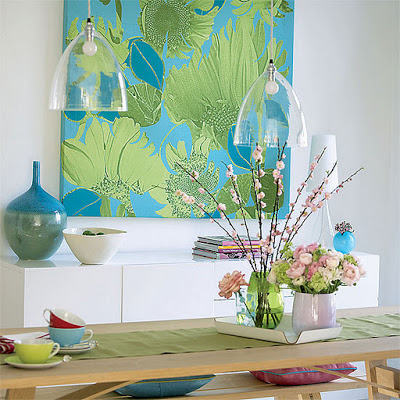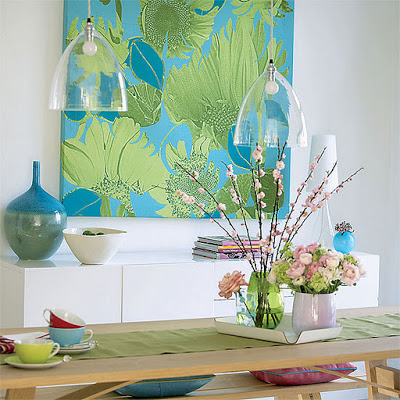 Turquoise and white is a great combo, floor-to-ceiling drapes and throw draped over the bed makes a bold turquoise statement in this modern eclectic bedroom. Pic Courtesy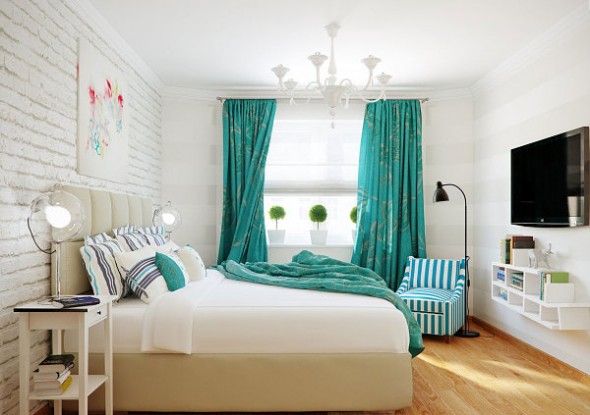 Shades of blue can be paired with lot of colors, depending on how you use it color can be bold, lively and whimsical. Make it cheerful and visually appealing by pairing it with White, Yellow, Wine, Green or Coral Red. Pic Courtesy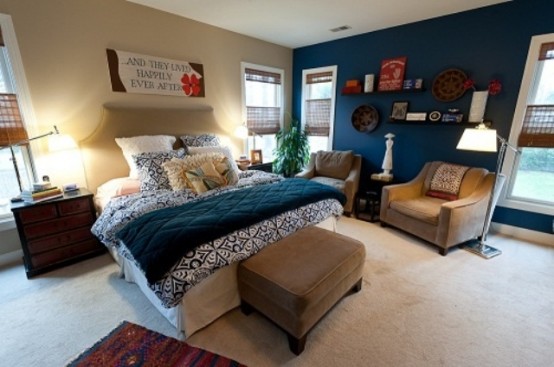 Blue is the color of water and is perfect choice for bathroom decor. Create a soothing and harmony tone to the bathroom with turquoise or light blue shade. Make sure you don't go for a darker shade as it makes room look smaller, let lot of light in to create a zen harmony. Pic Courtesy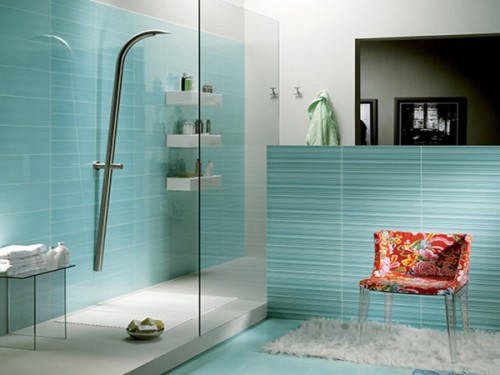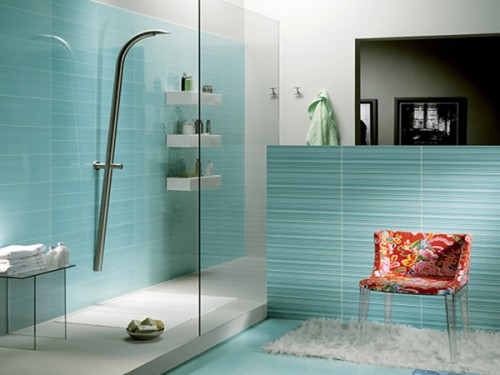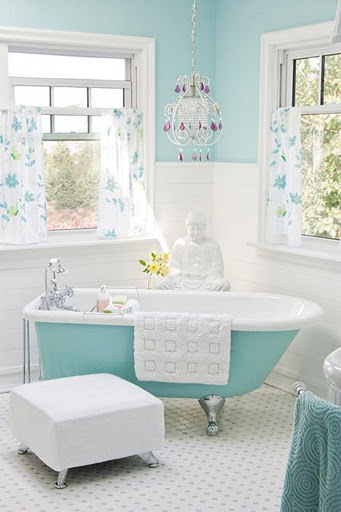 Last but not the least, brown- earthy color and blue- water color makes a great combo, even if your home has a traditional setting, blue can be involved in the setting easily with side tables, lamps, drapes or cushions.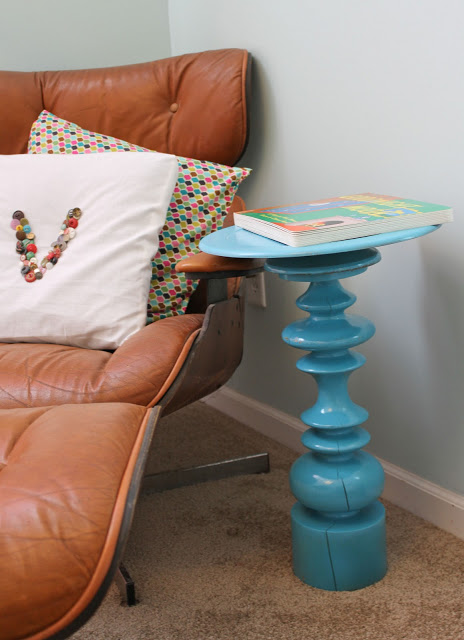 Lets Live Impressive!!