With time interior decoration has taken twists and turns, you do not need to be a professional designer or professional make your house an attractive abode, innovation is the key. Decorating walls can add a surprise element to the room and can make it look bigger, warmer, cozy or relaxing- as you prefer. Here are some gorgeous ideas to give your walls a bright lift.
Chic, quirky and ravishing retro vintage poster is timeless, give your walls a refreshing touch. Easy to stick and gives a smooth finish. Pic Courtesy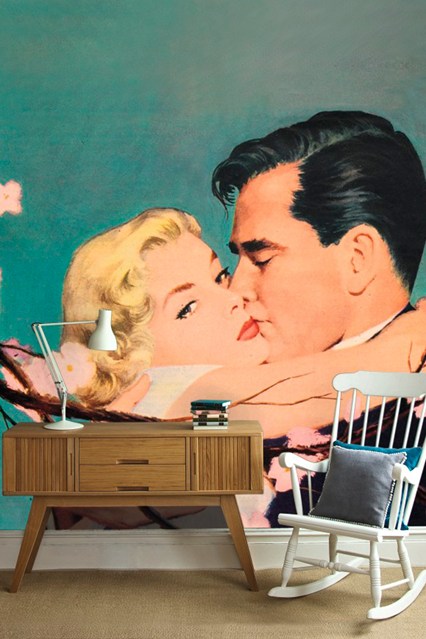 Use a collection of kitchen items to make a style statement! You can paint them at home or let kids do the creative work, hang them on kitchen wall to make it attractive, you can also decorative vintage collection online. Link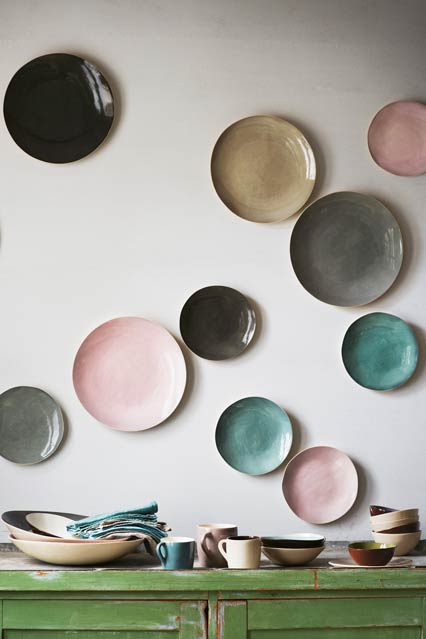 Stylish storage combined with feature wall, display your beautiful collection in style. Pic Courtesy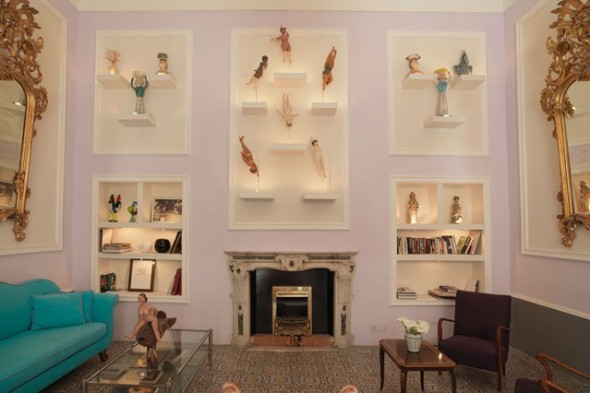 Scandinavian- inspired room, give your living room wall a stylish wallpaper, then hang Russian boar mounts to complete the look. Pic Courtesy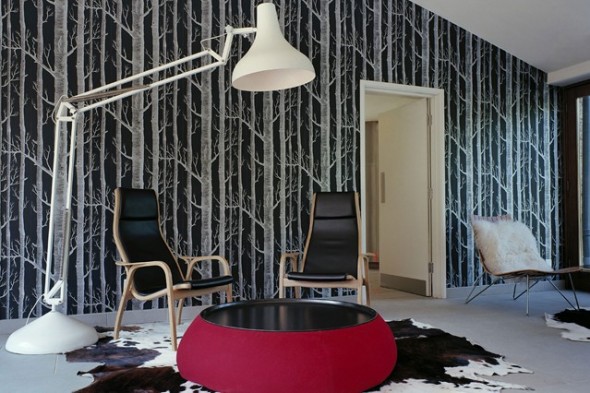 Give your bathroom an instant lift, waterproof wallpaper and patterned tiles make a beautiful bathroom.  After all feature walls are not restricted to living or bedroom.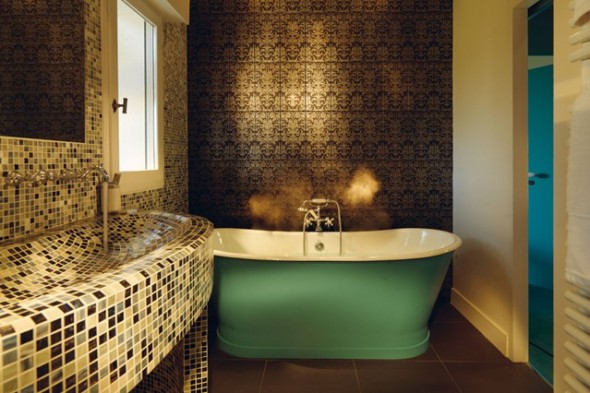 Create a beautiful backdrop with headboard, you can extend the wood mount favorite piece with fabric or hang a piece of art to give your bedroom a feature wall. Pic Courtesy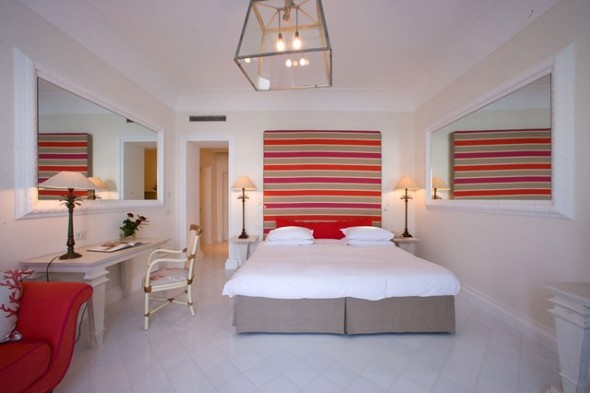 A wall of art is stylish look for any room,  place two similar size pictures in center and arrange the other pieces  accordingly. You can change the art or color scheme to give your wall a refreshing look. You may visit a contemporary art gallery to get some inspiration or purchase some artwork.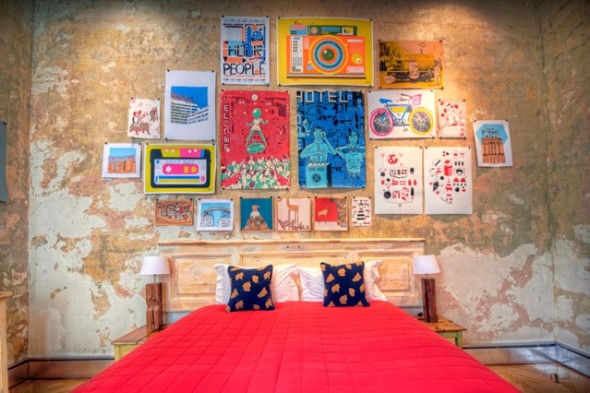 Jewel tones are new hot trend, don't be afraid to use them. Add a luxurious look to any room with pattern and texture, bedroom is one place where you can experiment with hues and shades.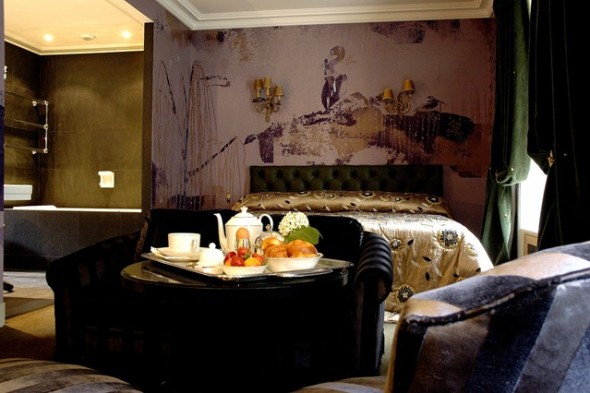 Blue and white combination works well, try a twist on nautical trend and this pattern with tiles on feature wall. Dining area or kitchen corner is good place to start with.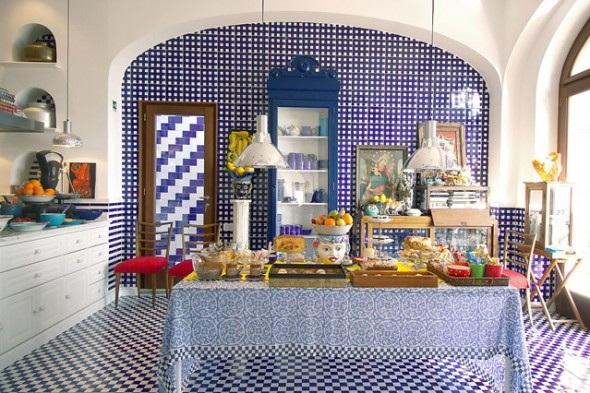 Make a feature wall with postcards; try nearby art gallery for inspiration. Trick is to keep them close and on same level to give a big picture effect. Keep them close but far enough to not to confuse, measuring tape and spirit level are must.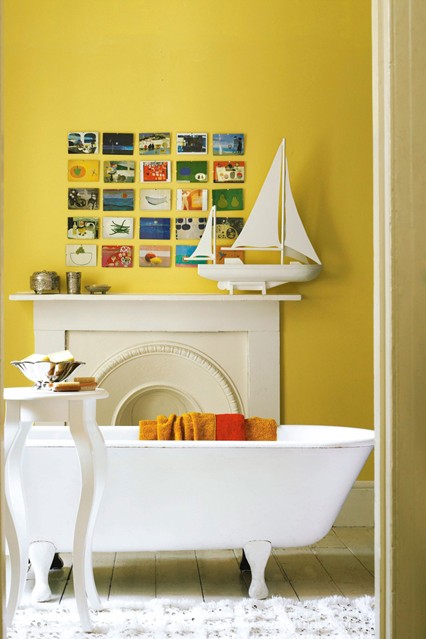 Stripes are something which you can experiment with in any room; add a vow factor to feature wall in living room with hidden bracket bookshelf which gives a surprise element to the wall.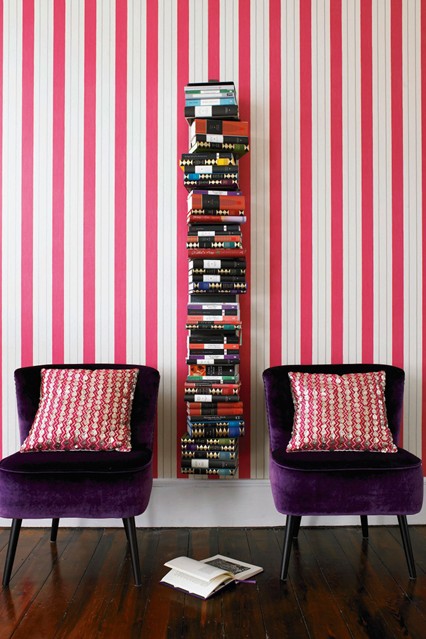 Staircase and hallways usually end up with a wall hanging, take that boring element out- add wacky wallpaper or paint it in neon- bright colors. This feature wall idea can also be used in a bar or coffee house.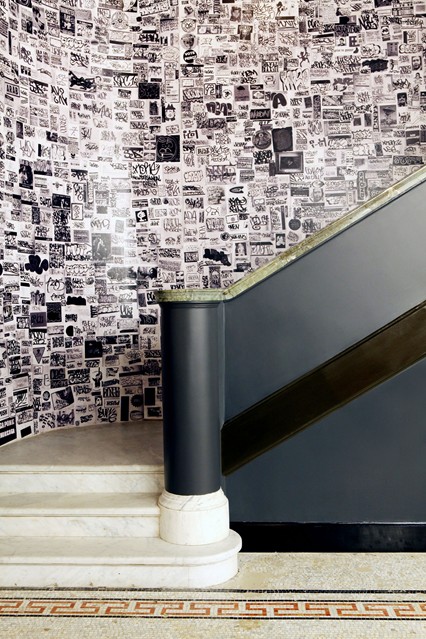 Mirrors can be tricky, but don't be afraid to mix different shapes and styles to create a wall of mirrors. Bathroom wall gives you opportunity to experiment and innovate a new style, try different frames or colors to make it more attractive.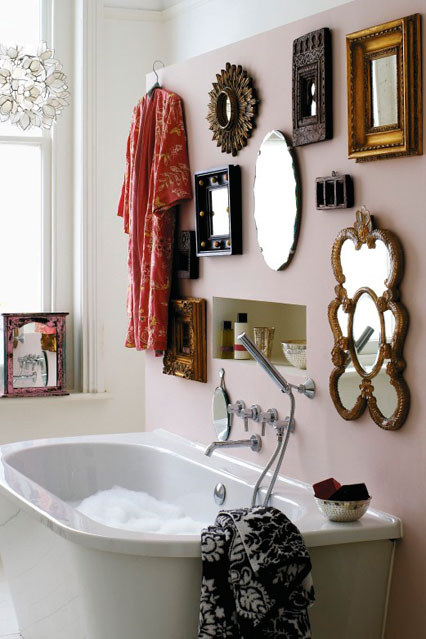 Color the corner with a playful hue and decorate the space with funky artwork and photos, you can choose a breakfast corner, window, living room or bedroom to make a cozy feature corner.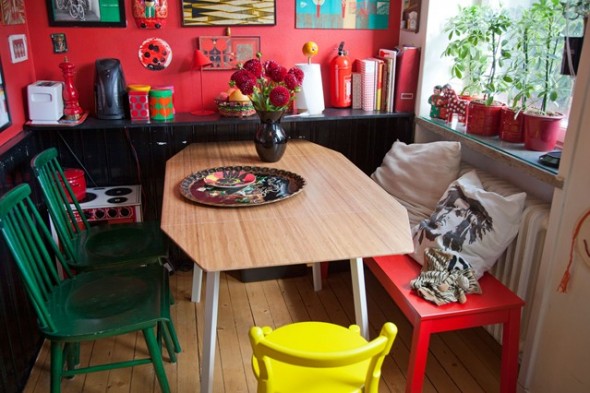 Monochrome print can break up neutral colors; add complimentary colors from color wheel for a modern touch.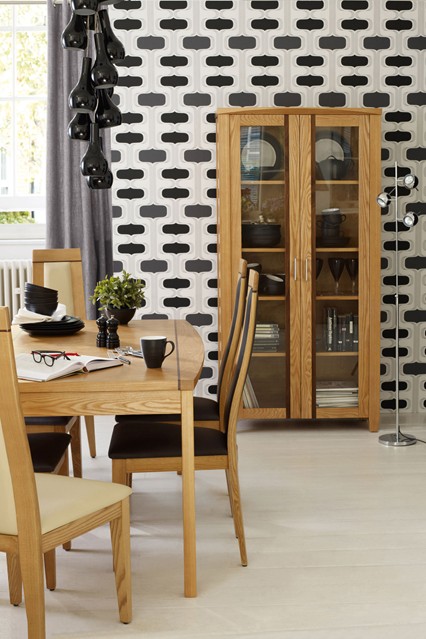 Some more creative ideas for wall art.  (Pic Courtesy)
Lets Live Impressive!!