Summers are here and it is time to let beauty fill your home spaces! Bright, vibrant colors and floral theme transforms the mood of the space. These gorgeous living rooms in bright floral hues will inspire you to change the look and feel of your relaxing space. Living Rooms with floral patterns to bring freshness and new look.
Coordinated artwork with fresh flower displays and a right rug makes this room a welcoming treat for this summer. Pic Courtesy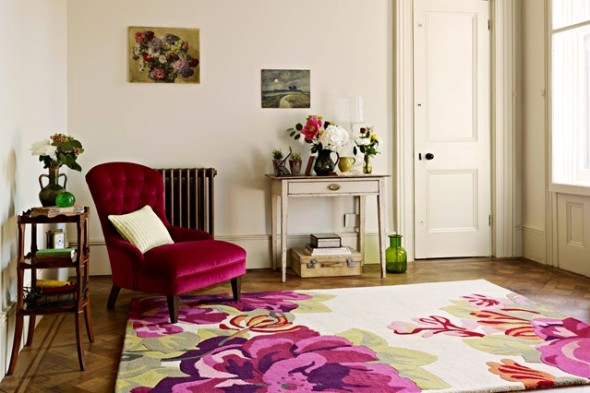 Flower power! Lovely living room which showcases bold pattern to three main areas of the room, gives a gorgeous look. Pic Courtesy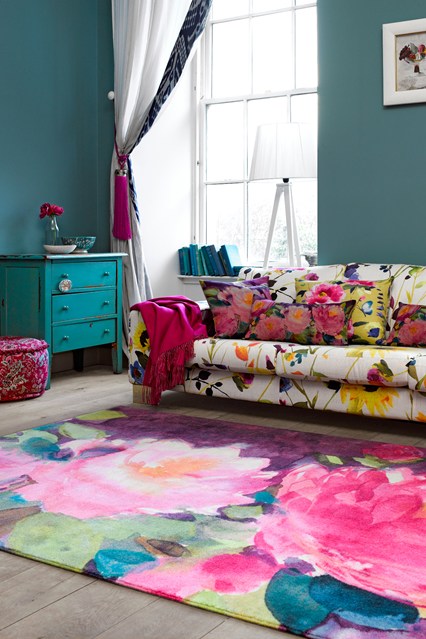 Combination of floral, stripe and lattice gets featured in soothing blue living room. Look is unified with white backgrounds, mixing the floral patterns helps create an interesting and an attractive mix. Keep the background color same to mix various patterns and get a wholesome effect. Pic Courtesy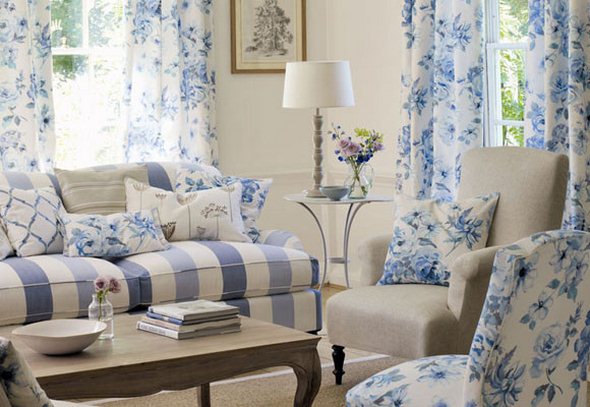 Green implies freshness, bring the same freshness to decor with different shades and textures in living room. This retro looking living has a delicate touch to it, plus I love the way how green n white theme is defined with beautiful daisy pillow.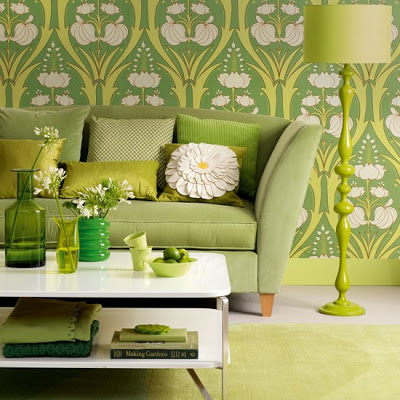 Perfect update for a chic living room, different shades of pink add a feminine touch to this living room. Floral prints used in cushions adds vibrancy in a subtle way.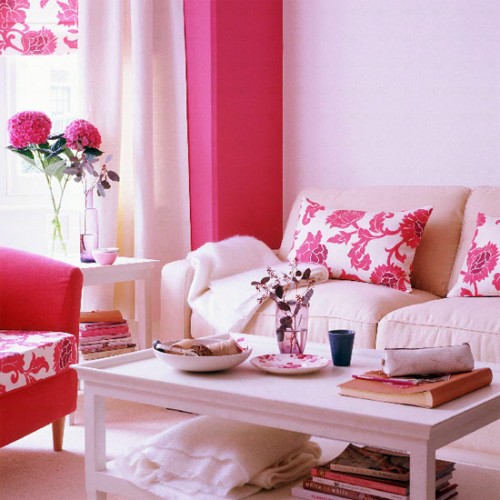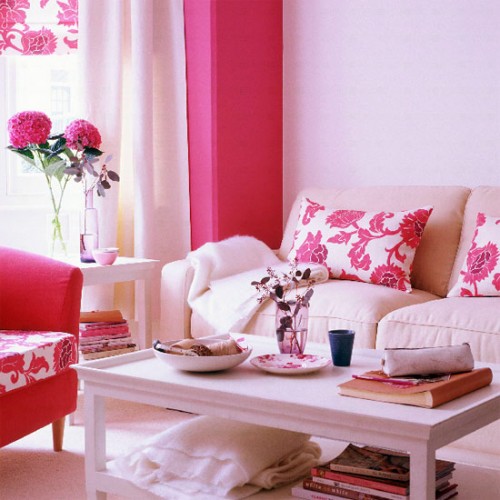 Sophisticated pastels and lush floral print on cushions adds a variety to the living room. Mix prints relax the effect and makes it interesting. Pic Courtesy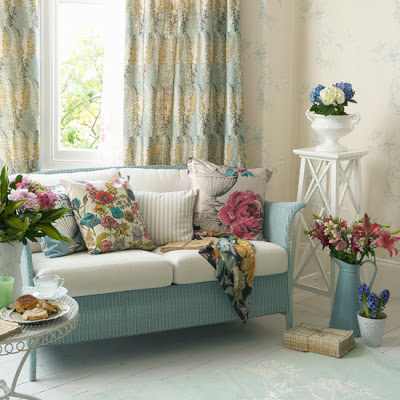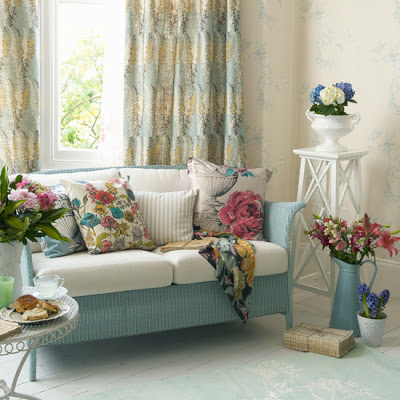 Make your living room with wall murals, decals, they are cost effective and you have flexibility to change the scheme according to season. Choose from modern to contemporary designs. Pic Courtesy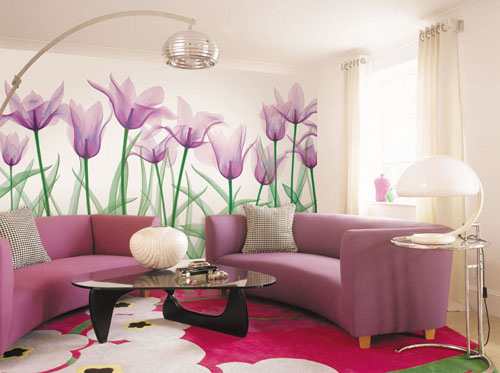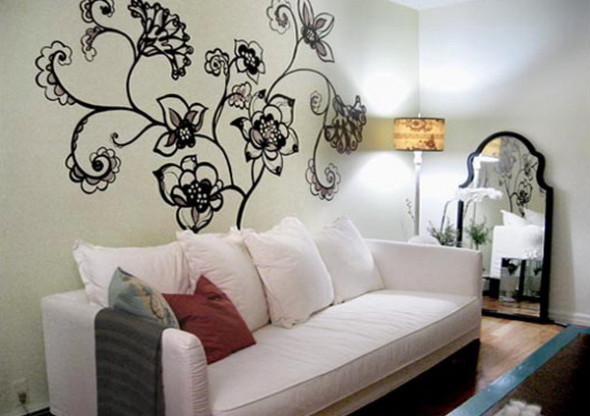 If you are not into changing the overlook at one go or don't want to make drastic changes to the look, adding a floral print ottoman will be the center point of attraction. Go for complementary colors or opposite colors for a dramatic look. Pic Courtesy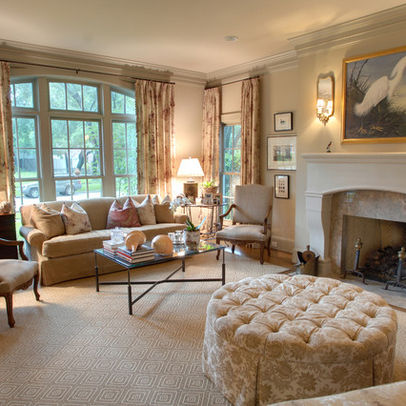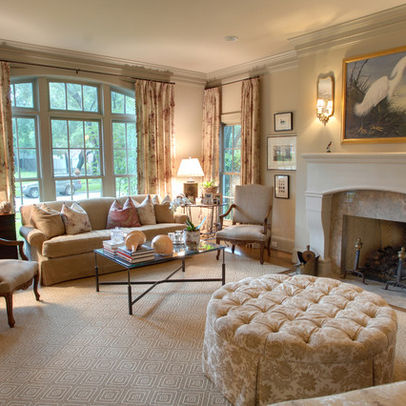 Lets Live Impressive!!