Energy, passion, growth and fertility, no other color evokes so many emotions as RED. Many people avoid red altogether when it comes to home décor; however red is represented culturally as a color of happiness and good luck. There are many shades of red from faded rose to deep burgundy, combining it other colors such as blues and greens will neutralize and add a sense of warmth to the room. Color Trends 2013- Red, here is a guide to include this eye-catching color to home décor.
Sort of mid-century feel, this red door is welcoming and gives a energetic feel, I love the way owner paired it with blue walls, white window and red rustic chairs on the patio. Red can be used even in modern doors as well, choose from deep red wood to give a sophisticated feel or leather for luxurious appeal. Pic Courtesy
Don't want to paint walls red, splash the color across the room. Red cushions matched with the flower print and red rug under black ottoman draws the attention to the center. Pic Courtesy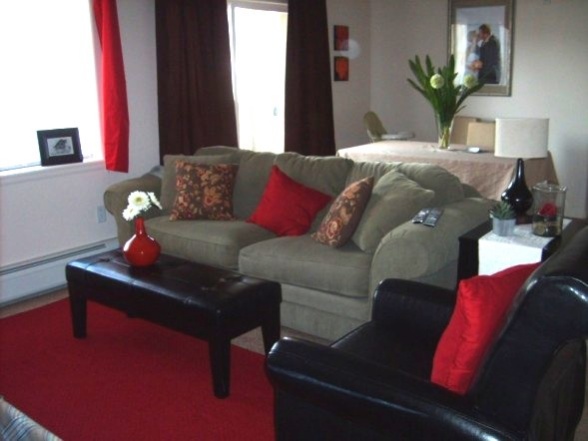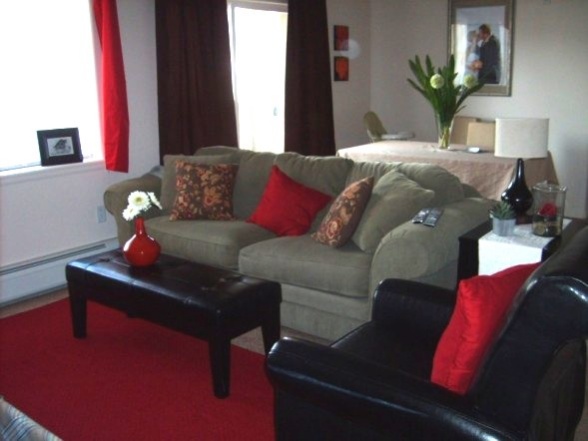 A faded kitchen gets revived with rose red cabinets, you can choose to go from floor to ceiling storage or can paint only cabinets and combine with wood for a country feel. Pic Courtesy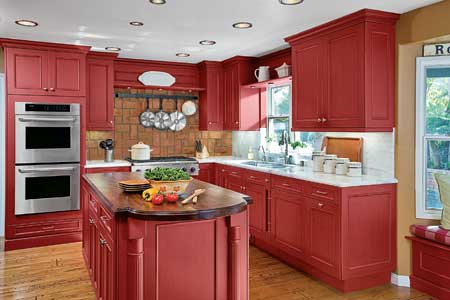 Red and white are ultimate combo, consider using boldest hue on wall and will highlight the area and the interesting features of the kitchen. Pic Courtesy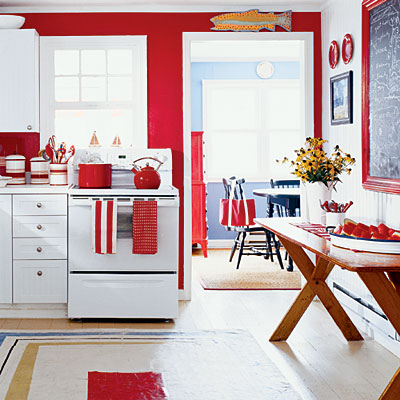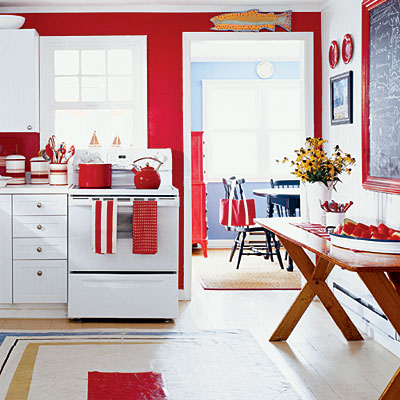 Red dining chairs, red accent lamp, floral curtains with red, this dining area is not painted or marked with Red color but the splash of the color makes it a lively place to be. Pic Courtesy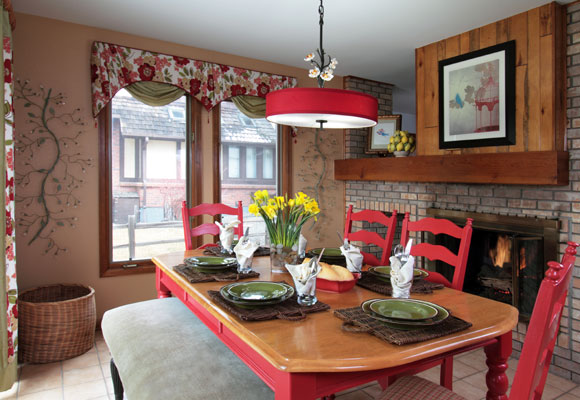 Red  describes passion and thus introducing it to the bedroom will complete the picture. Summers usually demand light and refreshing colors, use light hues of color which will brighten up the bedroom. Pic Courtesy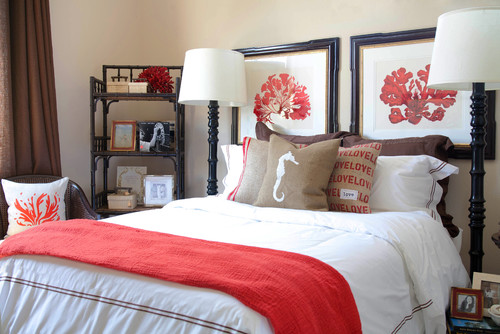 Red is not usually used in bathroom, but it can be included in a subtle way. This beautiful wooden bath block set will be a unique and fun addition to any bathroom. Link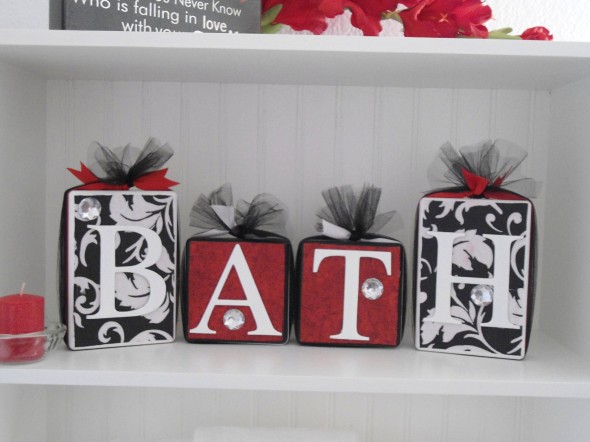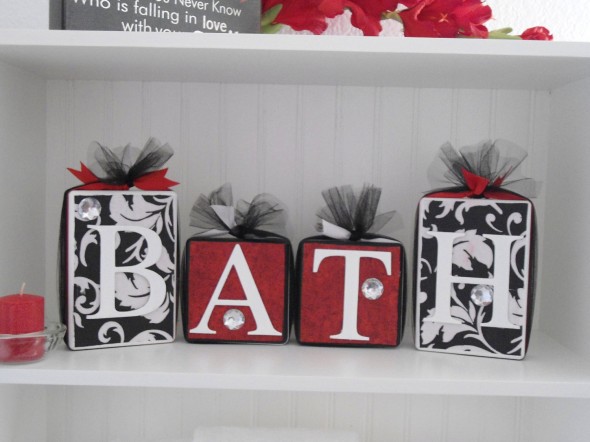 Lets Live Impressive!!