Summer wedding centerpieces are fun to make, bring a piece of nature to your wedding table arrangements. DIY ideas are fun to implement and do not take much time or effort, just creativity. When choosing your decorations, don't forget to research some tips and create decorations for your wedding that reflect the fun mood of the day. Here are some beautiful summer wedding centerpieces ideas, Decorate Impressive!!
Summer Wedding Centerpieces- DIY
Jell – O and flowers, bring out the kid and share the joy and fun with your special ones, combine six boxes of Jell- O powder in half the amount of water, chill the mix in vase you have choose and push the flowers into the semi- firm gelatin. Try colors according to your wedding theme. Its Fun! Pic Courtesy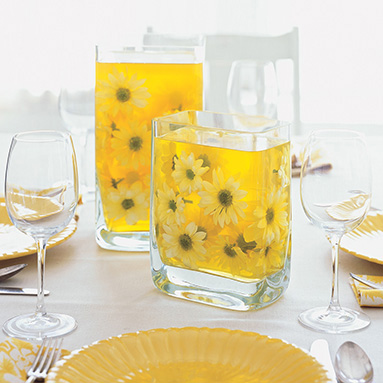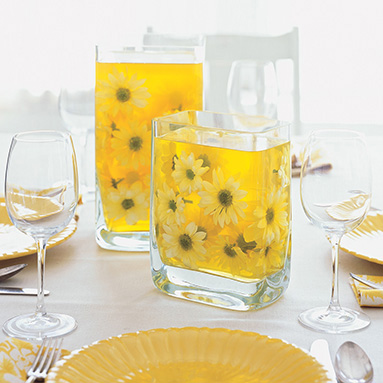 Lemon reflects freshness and what more would be appropriate to bring desired freshness to your tables than centerpieces decorated  with fresh flowers, lemons and grass.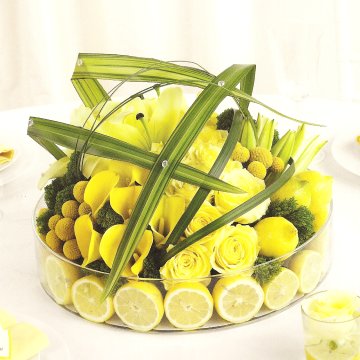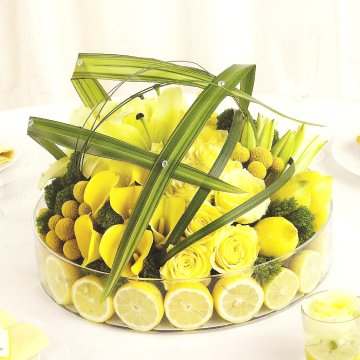 Rose petals with votive in a sleek and elegant vase, it gives the desired elegance and gorgeous touch to the table. Use different length vases to give a wholesome effect to the setting. Pic Courtesy
Who thought tea cups could add such a charm as a centerpiece decoration, make sure you choose the colors which go with the theme. These centerpieces can also work as placard holder as well. Pic Courtesy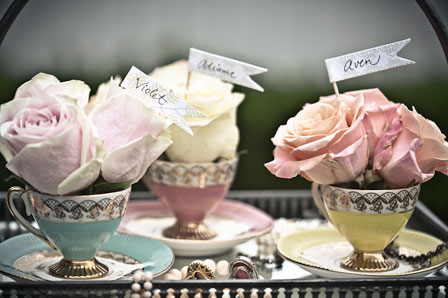 Buy  large, shallow heat-resistant bowls. Place one bowl filled with water on the center of each reception table. Put several floating candles in each bowl, along with a few flower blossoms. Carnations, gardenias and other inexpensive flowers are good choices. To add a little color, you can place a few drops of food coloring in each bowl. Pic Courtesy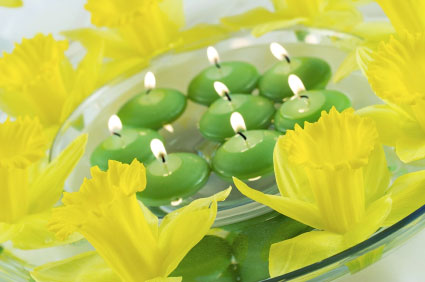 Wedding Table Arrangements- DIY
You can get the antique birdcage in local craft store, to start with paint it with white base, used the inside to hold candles and decorate the top of the cage. You can choose to decorate with floral arrangement or use ribbons to give a finished look. Make sure you secure the decorations to avoid last minute hassles. Pic Courtesy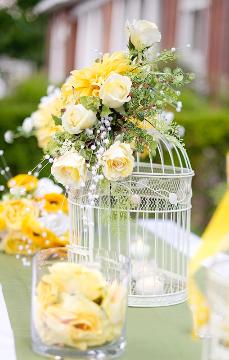 Wheat grass is easy to grow and costs nothing, all you need some time beforehand when you can grow it in decorated containers. Give a finished look by adding flowers of your choice, this one is great idea for summer wedding, especially for a garden wedding theme. Pic Courtesy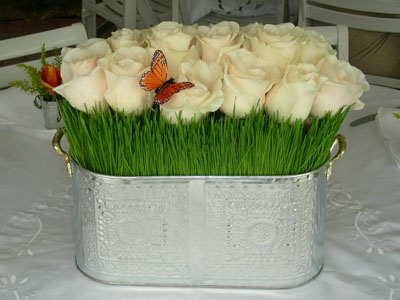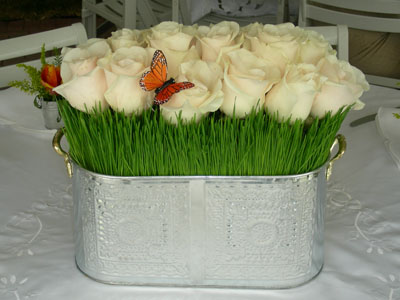 Easiest way to bring summer touch, fruits in a mason jar highlighted with flowers. You can also tie ribbons or wrap the base with a fancy band to give more lavish touch. Pic Courtesy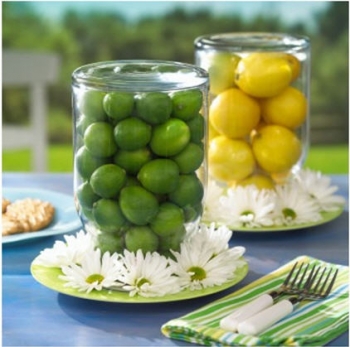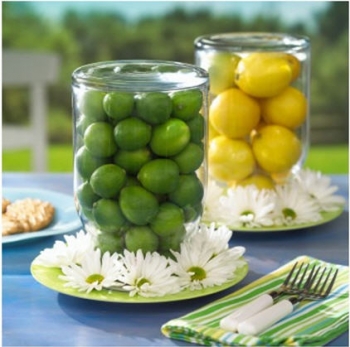 New trend which has been seen in wedding decorations recently, tropical themes. They have a sort of urban jungle feel that suits destination weddings.  Green and vibrant choice of colors will make the centerpieces just the right choice. Pic Courtesy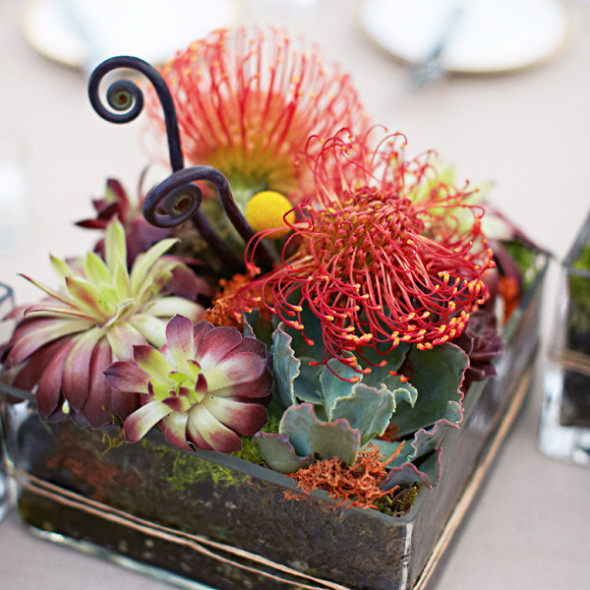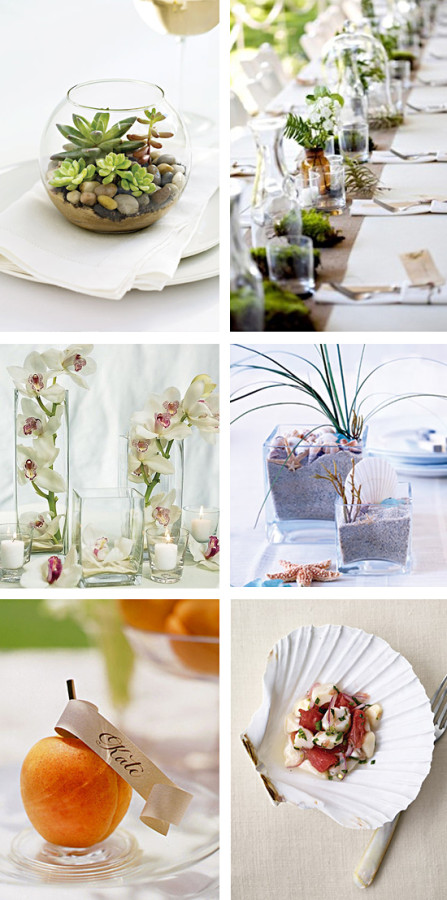 For more wedding centerpieces, Click Here. Lets Live Impressive!!