Fourth of July is coming and its time to get ready for the parties and fireworks. Simple decoration in Red, Blue and White and some home made pies and desserts is all what you need to mark this event. These simple DIY projects are made from newspaper, crepe paper, everyday items and colorful ribbons. Avoid buying pricey decorations and make your own easy decorations for 4th of July. Follow the links to get step-by-step instructions.
Decorate with festive clothespin wreath that can be easily made within short time. Link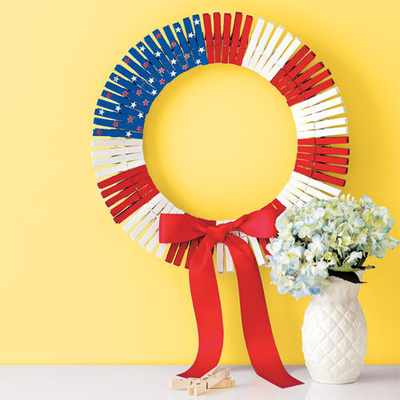 Welcome your guests in style with this cute and colorful eye-catching wreath made from newspaper and crepe paper. Link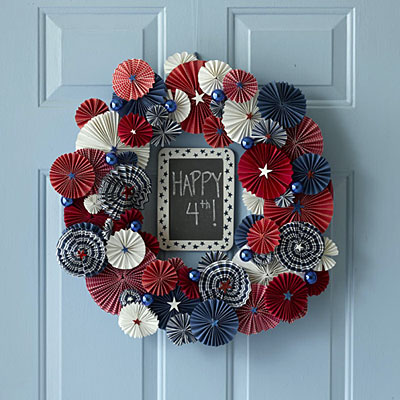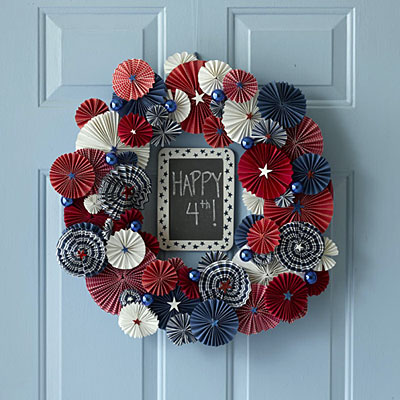 Indoor or Outdoor you can bring a patriotic and festive flair to any space with these fabric pennant. Link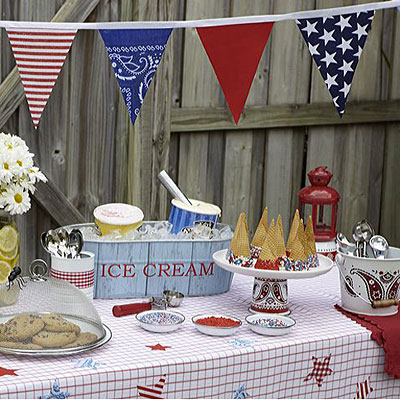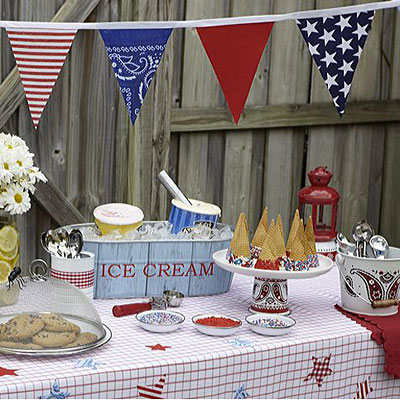 Isn't this cute, you can decorate living room or dining room with this paper garland. Link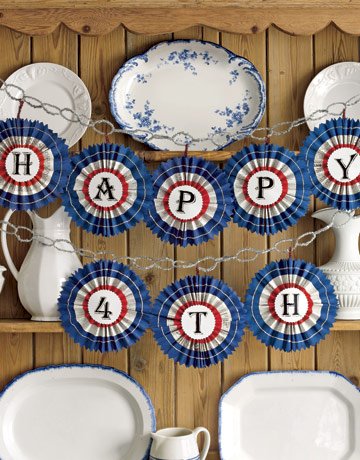 Recycle an old tin can to a colorful vase centerpiece, dress up the can in red blue and white theme in less than 15 minutes. Link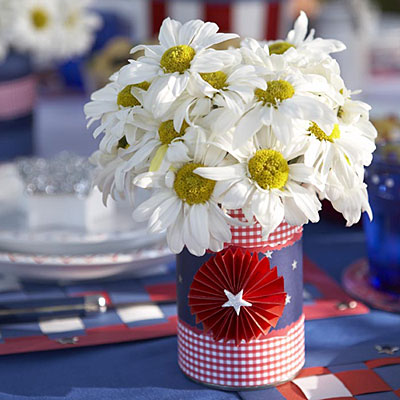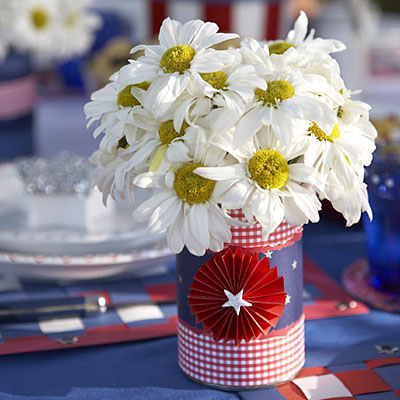 Short on time, go for flags instead of flowers and anchor them in color gum balls. It works as centerpiece and can be used as mantle decoration too. Link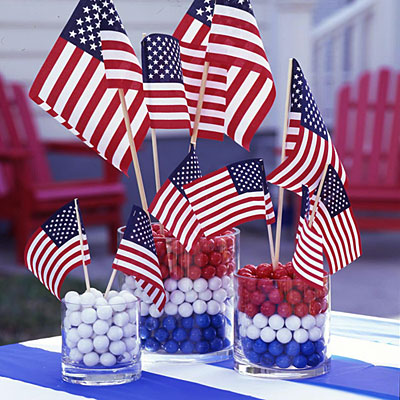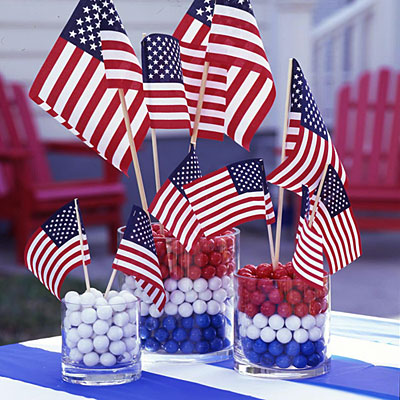 Faded tone's of newspaper gives a vintage look, use the simple folding technique as instructed in link and add a name banner in stylish font. Link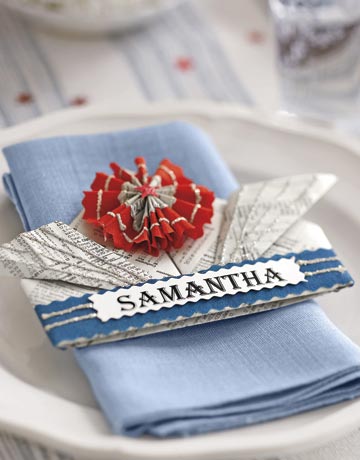 Cute and simple 4th of July star napkin ring for impressive table setting. Link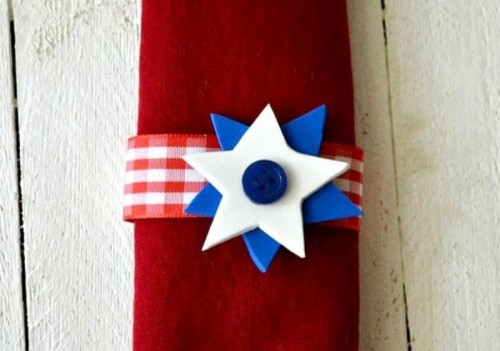 Candy filled firecrackers from mailing tubes are sure to surprise your guests, decorate by gluing star shaped cutouts and ribbons. Link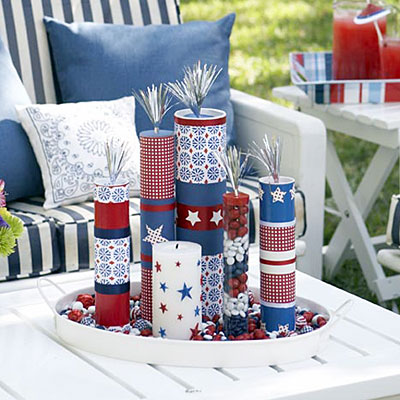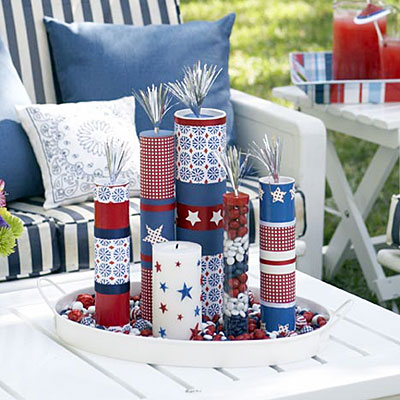 Make this patriotic star and stripe designer piece for mantle decoration in easy steps. Link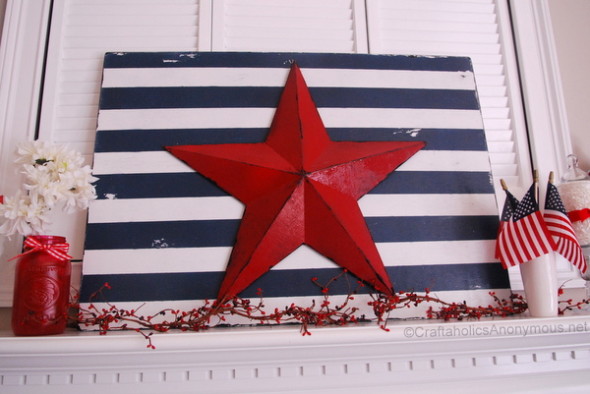 Simple craft paper and string lights is all you need to make these easy paper lanterns, roll sheets of colorful craft paper with paper edging scissors and push simple string lights through the handles. Give you porch a patriotic theme with these paper lanterns. Pic Courtesy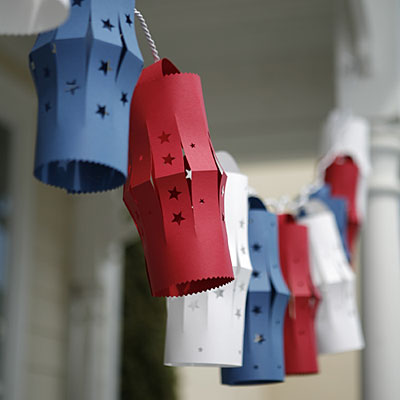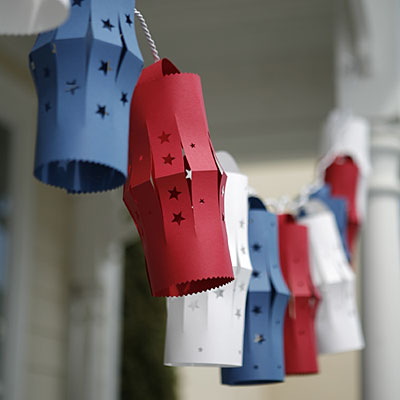 Give a warm and patriotic welcome to guests by decorating the porch in red, blue and white theme.  Hang banners, cover the planters and stairs with easy DIY decorations. Finish off the day with a bang with wholesale fireworks. Don't worry if you can't find any in your near by stores, you can always contact a Fireworks Retailer and get any kind you want. Happy 4th of July!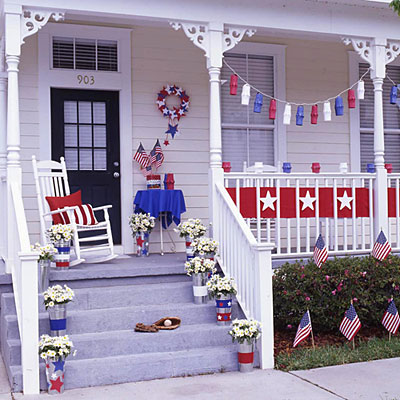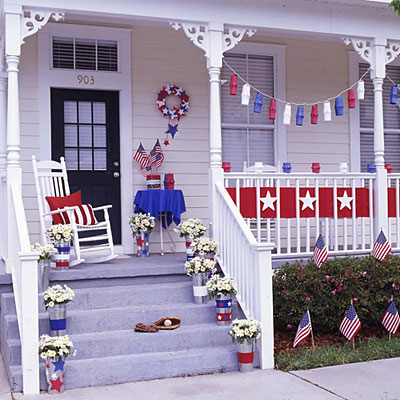 Lets Decorate Impressive!!