Designing kids play room can be tricky and with space being a constraint its a dream to have a separate play area for kids. What we need today is to be creative when thinking of areas for kids, wall paint, wall decals,  drawers, multi-functional furniture, suitable seating arrangement will add color and style to the space while giving a personal space to kids for playing. These cool play room ideas will help you get started on creating a special corner/space for your little ones. But I suggest it would be best if sometimes you bring your kids to an indoor play place to let them experience a different playing space.
Create a separate area in the bedroom itself, use small height storage shelves or boxes to make a play corner. You can paint these cases in his/her favorite colors or add stickers to make the place look more interactive and kids friendly.  Pic Courtesy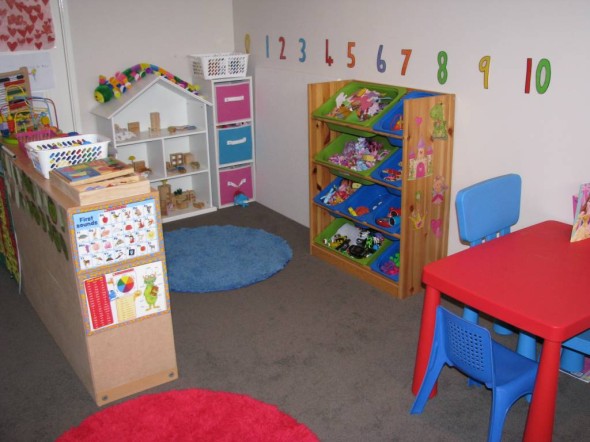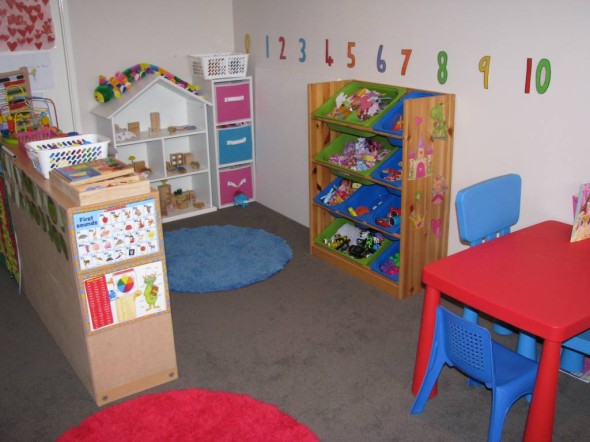 Expand upon what you have, you can use the main walls of your living room or kids bedroom, kids love to draw on walls then why not paint with chalkboard to let them draw all they want. seating is not a problem, add some colorful bean bags or a stylish rug which they can use to play on. Make sure you have storage space to let them place toys in when done. Pic Courtesy
Turn unused space into a playroom, paint it in whimsical colors, fun furniture and storage space which can be used by adults as well during different time. If you make it anime-themed, you can put up anime posters and display some anime figures like the One Piece Figurine collection. Pic Courtesy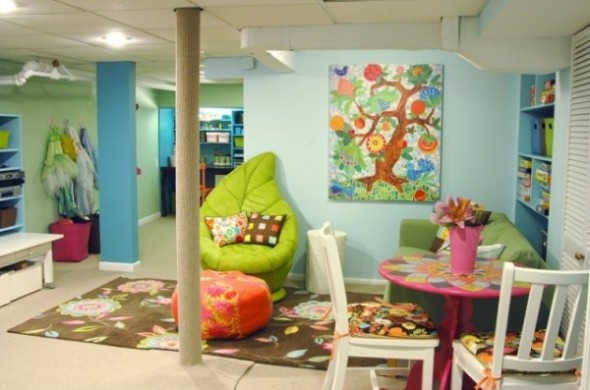 Play area under stairs is a brilliant idea, add color to the space with paint or wall decals, kids age appropriate furniture to give them enough space to move freely. Pic Courtesy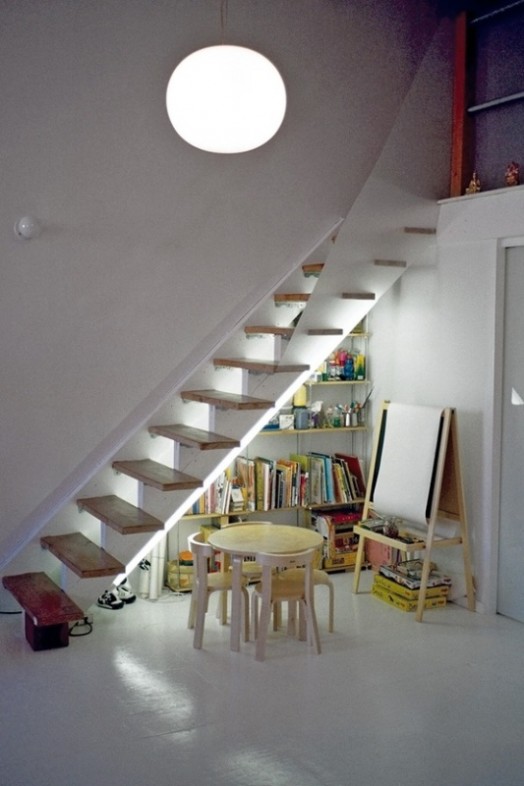 Kids love to play on floor and you can easily create a play area by pushing the furniture to the walls to create ample space, use low seating and a colorful area rug to add colors to the area. You can even place an indoor playhouse on the center of the room for your kids to enjoy. All you have to do is to find affordable indoor playhouses for sale. Pic Courtesy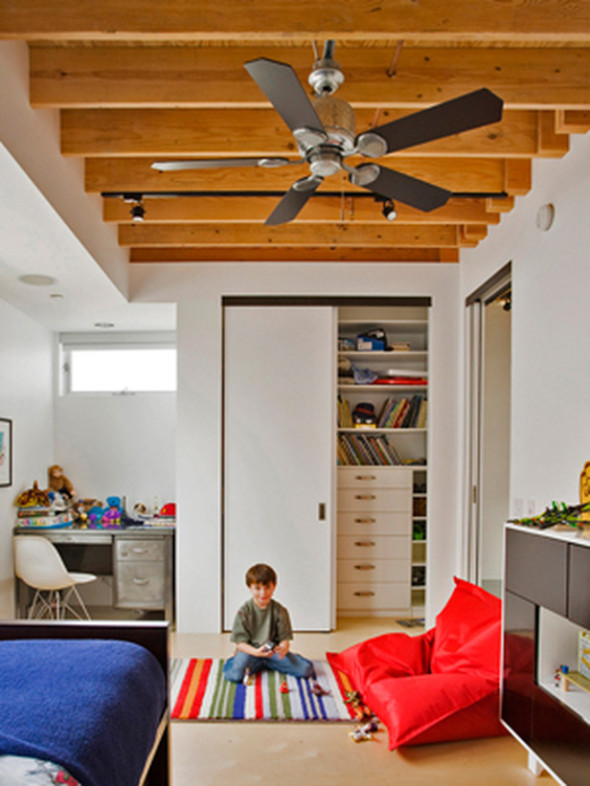 Add fun furnishings to bring interest area to kids room, a tiny suite for little angel, complete kitchenette and dressing table set. Pic Courtesy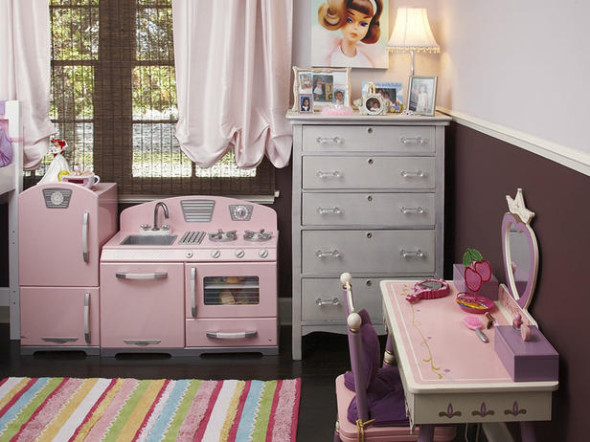 Lofty- style beds allow plenty of play area below, alongwith a special play area it provides ample storage with drawers and stair cubes.  Pic Courtesy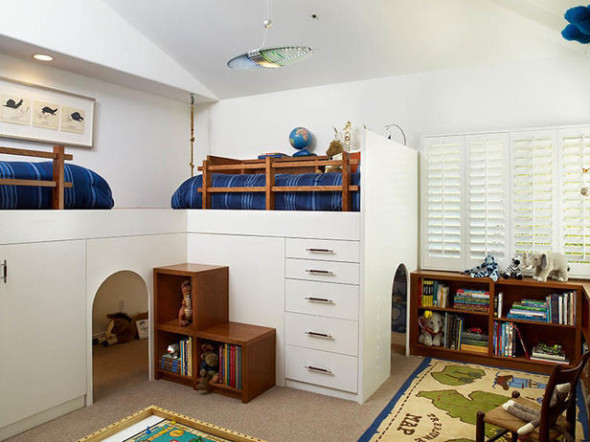 Lets Live Impressive!!