Brick walls are mostly associated with masculine spaces but it can be great idea for feminine spaces too. Brick walls bring industrial chic to shabby chic and vintage look; you can experiment by having a single wall or whole room in brick. You can choose from different color bricks which can easily mold into room interiors. Décor elements also play a big role in defining the space and with brick walls you can go for a neat or shabby look as you please. Here are some designer bedroom with exposed brick walls, enjoy!
Single brick wall with neat white walls and lot of lighting gives this room a elegant look. Wooden flooring enhances the space and white accessories adds to the elegance.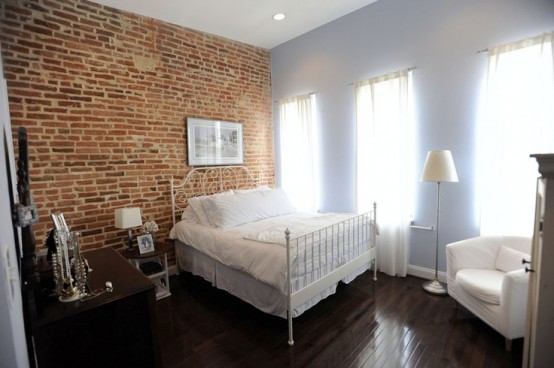 Small bricks in earthy tone, minimal accessories and furnishing combined with low raise bed and blue theme gives this room a masculine feel.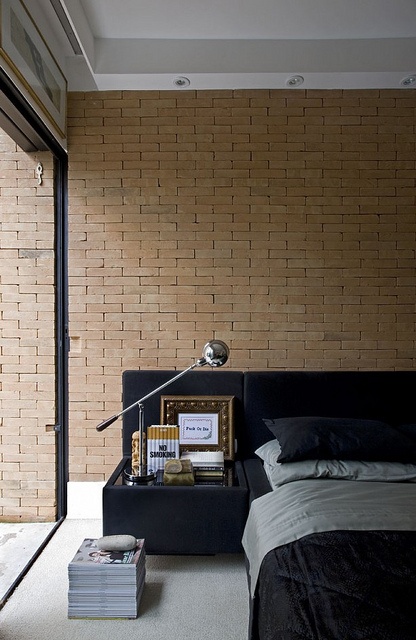 Pink paint on bare brick surface and not so modern arrangement bedding brings a refreshing feminine tone to the bedroom.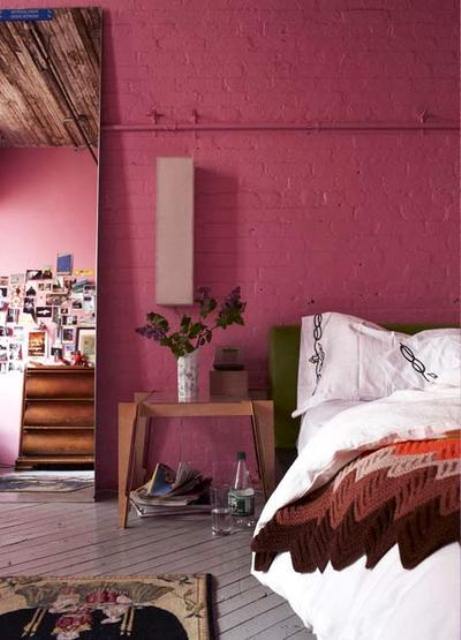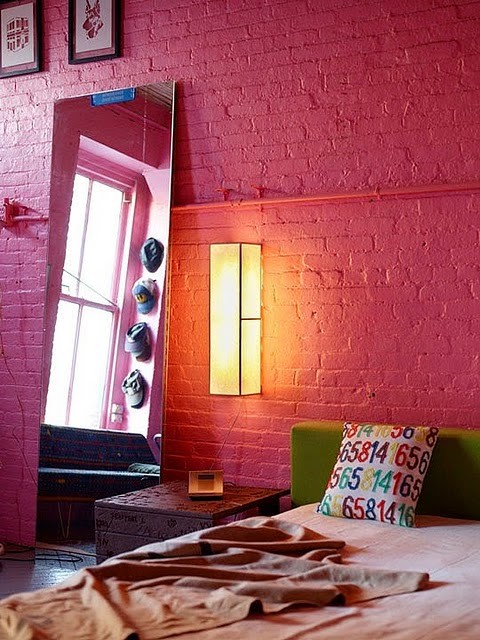 Artwork displayed on brick wall brings a modern touch and feel to bedroom. Try vintage photographs or handmade art.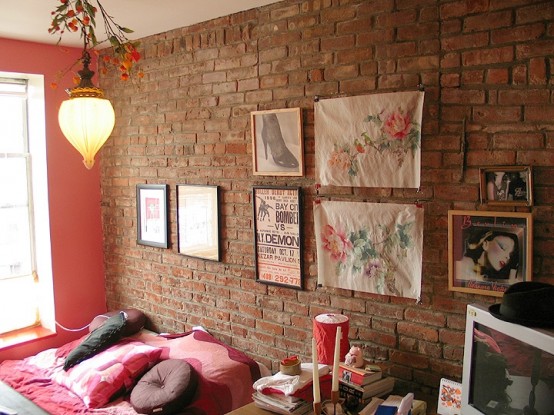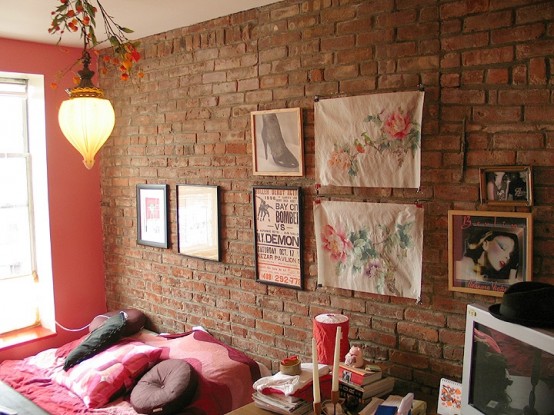 Furnishings and accessories change the complete look, brick walls give vintage look and stylish bed sheets and cushions highlighting Paris and New York and quotes enhances the rustic look in a modern attire.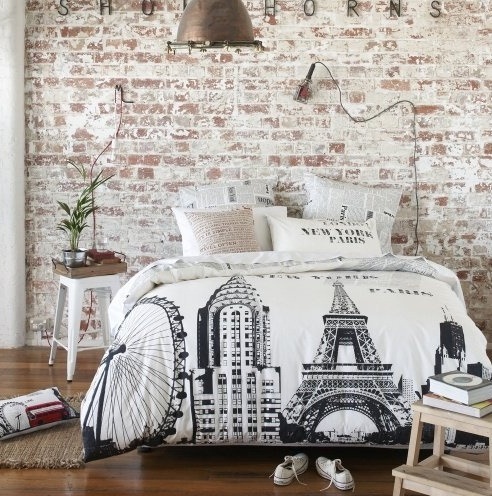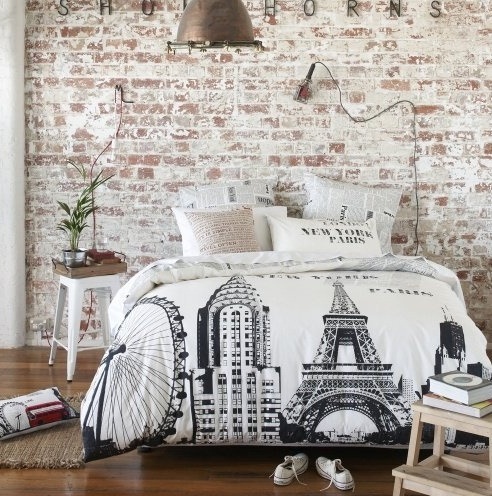 Simple and love the way black lamp is made a center of attraction, all white always make a statement.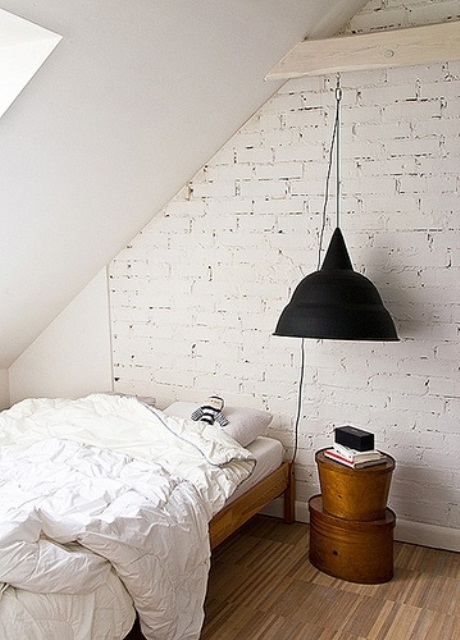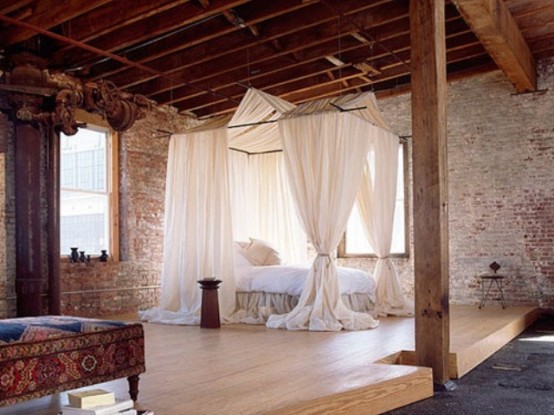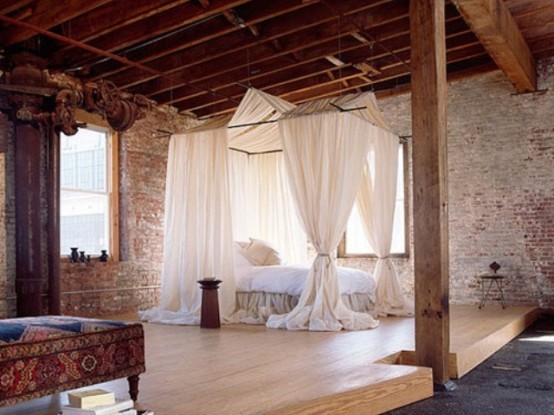 Single brick wall and raised headboard with artwork makes the room complete and sophisticated.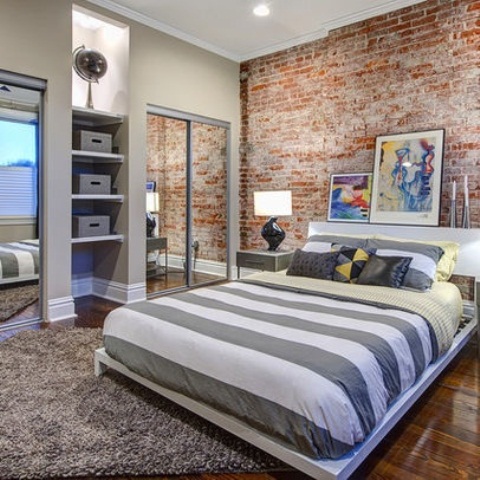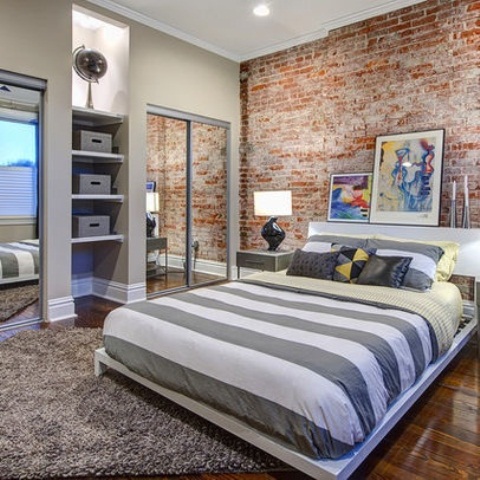 Unfinished look and grey and white brick wall compliments the white interiors. Blue throw and cushions is added aptly to give the space a color lift.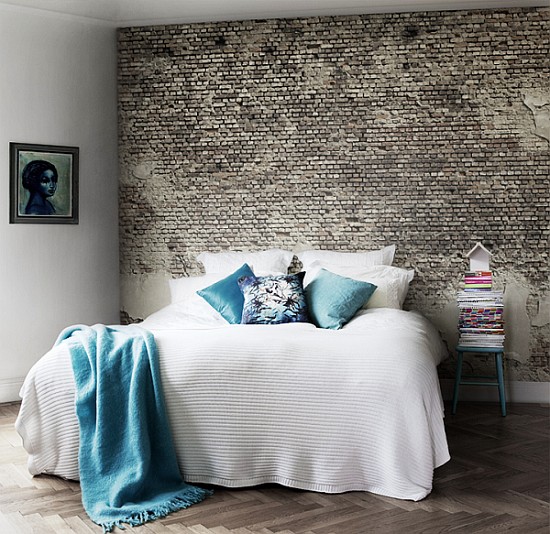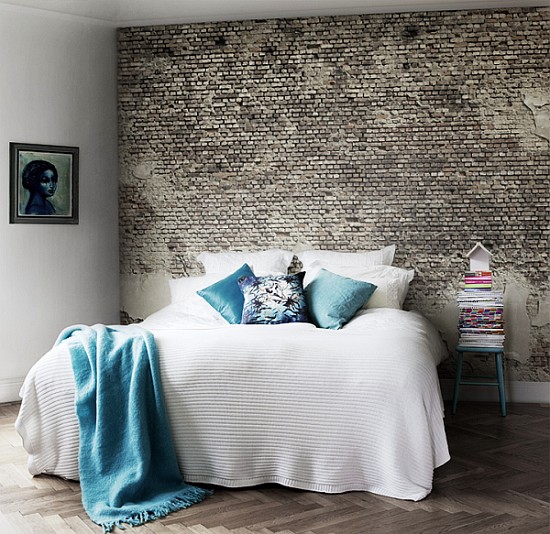 Beige tone brick wall combined with coral red headboard and rug and classic chandelier completes a modern room look.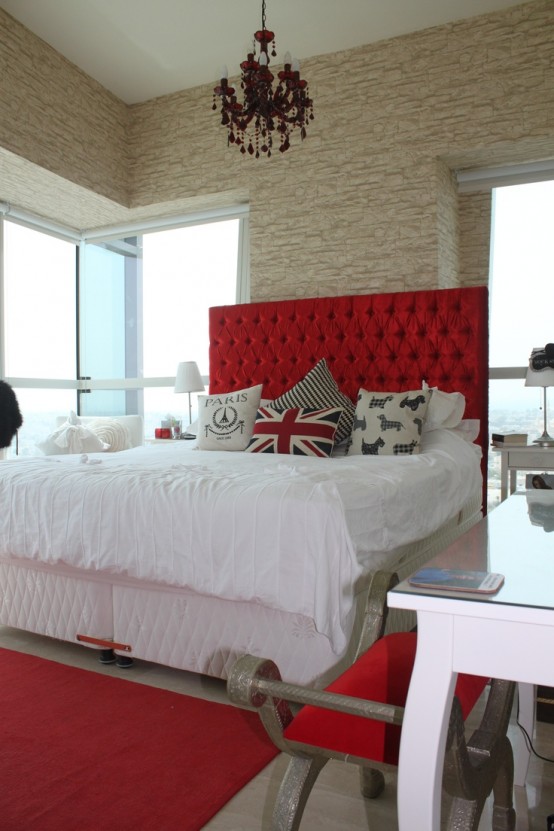 Lets Live Impressive!!