Update your interiors with  instant ideas for flower arrangements, these easy flower arranging tips will help you to make beautiful centerpieces in no time. 10 easy flower arrangement ideas from simple flower centerpieces to flower pressing and wedding bouquets.
Also see – Top Ten Tips for Festive Entertaining
Contrast between flowers and vase is both elegant and exotic at same time, stunning pink orchids and turquoise vase creates a beautiful piece. Pic Courtesy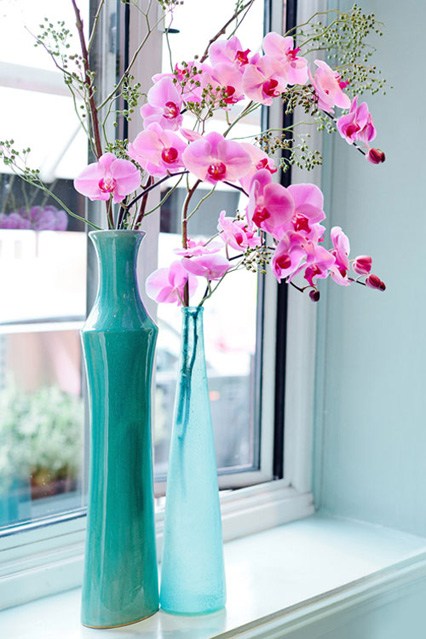 Beautiful and simple wedding bouquet,  remove all the excess leaves and give stems a good cut. Create a spiral effect by gentle rotating, give finishing touch by binding the stems together with ribbons and pins. Pic Courtesy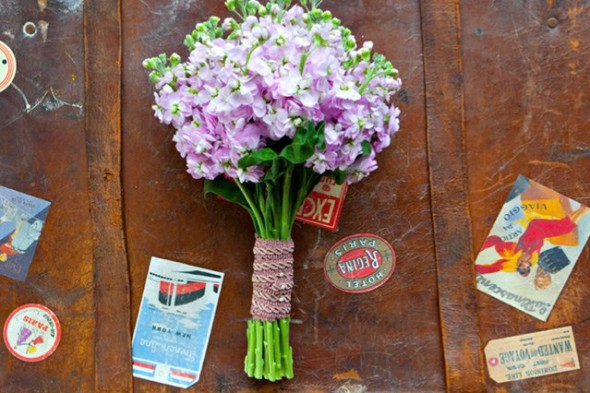 Simple and easy DIY idea to display flowers, group single stems of spring flowers in glass bottles in different sizes and shapes. Pic Courtesy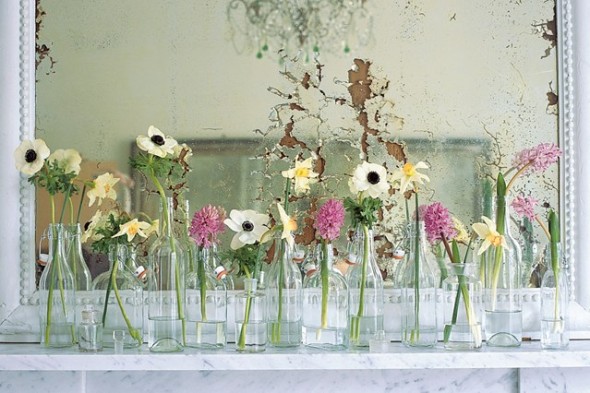 Use tree branches to form a backbone that will support delicate stems, split the scraped bottoms couple of inches to aid water absorption and get a fresh look for long duration. Pic Courtesy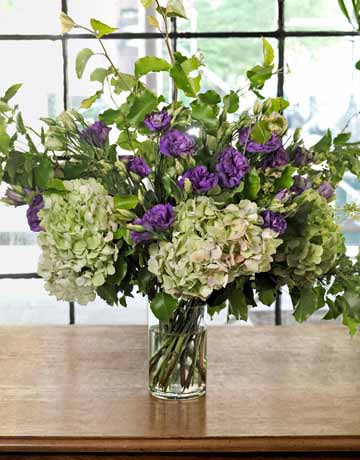 Hydrangeas need hydration, put blossom face down in room temperature water for few minutes, shake the heads and remove any foliage to make sure leaves doesn't clutter the vase. Pic Courtesy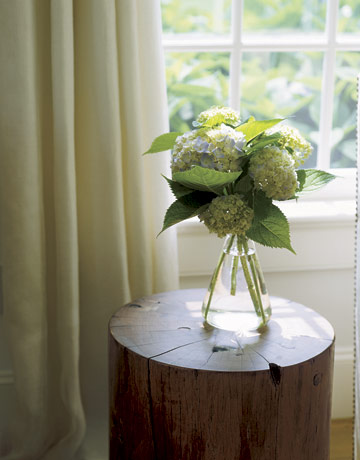 To support the top heavy flowers, put clear tape panning the wide mouth of the bowl, cut the stems short and insert one or two flowers in each opening. Pic Courtesy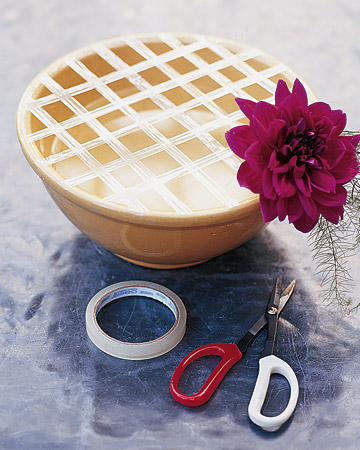 Large flowers doesn't need any other adornments, like a magnolia in picture looks magnificent on its own. Pic Courtesy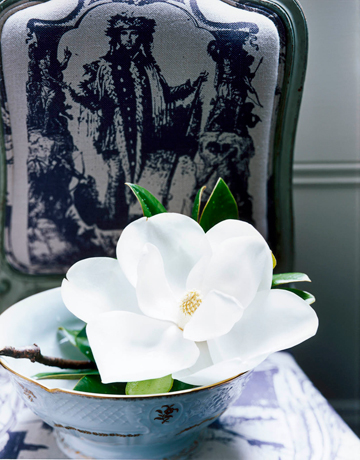 Combine unexpected elements, you don't have to buy expensive flowers  to bring a jewel tone to the arrangements, mix various colors, pattern and textures to bring charm to the flower arrangement. Pic Courtesy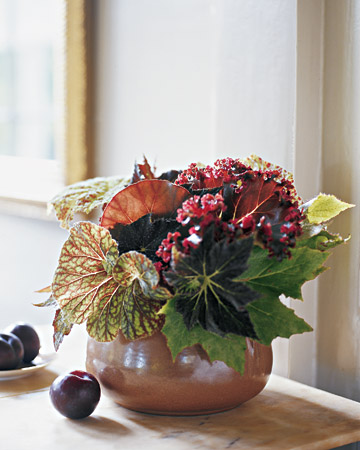 Here is an exciting idea, bring different shape flowers in same hue and add surprise to the arrangement, give a unified yet diverse look. Pic Courtesy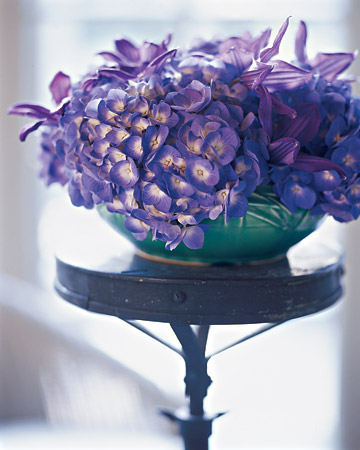 Spring brings color, play with texture by adding contrasting colors and airy twigs to complete the picture. Pic Courtesy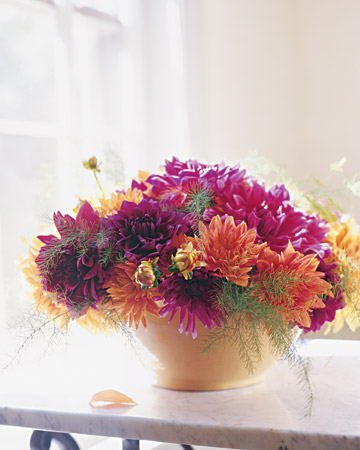 Support the stems in the low container with a frog, bits of floral adhesive on the bottom of the frog keep it from shifting and scratching the vases. Pic Courtesy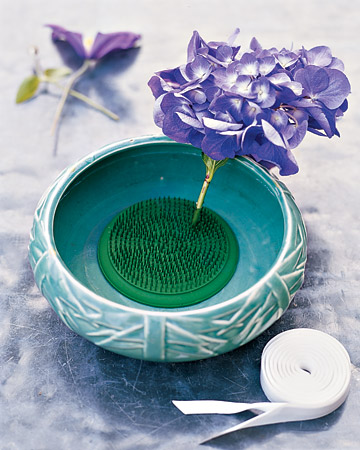 Use a massive gathering of a single type of flower for a big impact, small flowers make big impact when grouped in dozens.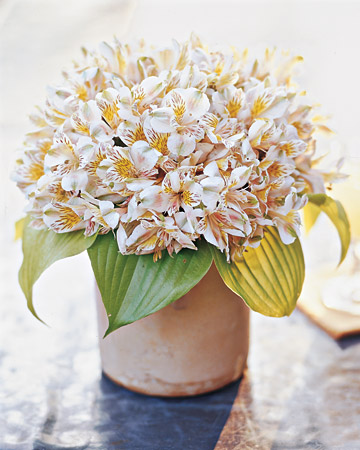 Lets Arrange Impressive!!