Nothing makes your day better than a nice coffee shop with good background music, warm ambiance and right kind of lighting. You can choose from modern to vintage lights available in the market  but if you are low on budget or planning for a personal touch to the place, these DIY lighting ideas will help you get started. Indoors or outdoors these simple lighting ideas will add a charm to your coffee shop/cafe.
It is also very important choose cafe menu signs that catches the attention of your customers, from wooden to a custom board this will make the difference.
Traditional method is to follow the vertical setup, but you can follow the horizontal or zig zag lines. There is more geometric and dramatic presentation to the setup. You can try different shapes but same material for the lights it brings a similarity yet different appeal to the setting. Pic Courtesy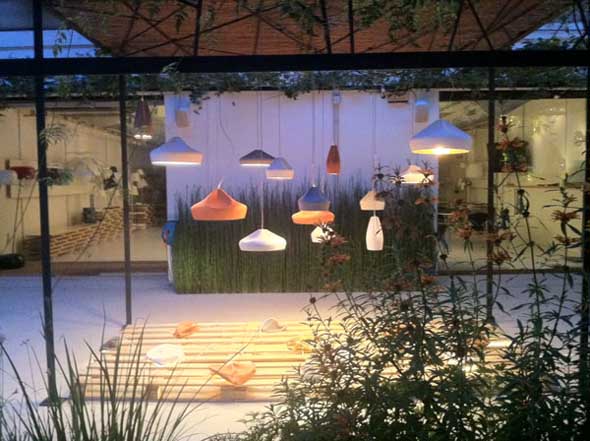 McNally Jackson Cafe, NY. Many Bookstores have cafes and vice a versa but not all have books hanging from the ceiling, what I loved about the concept is that how simple light bulbs has turned into a creative display. Pic Courtesy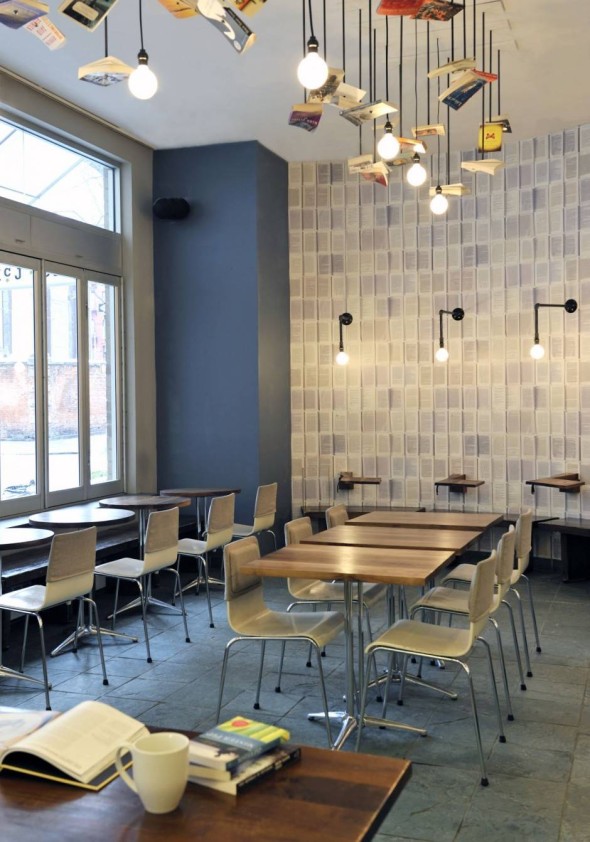 Summer nights should be enjoyed outdoors and you'll need  lighting in outdoor space. Create a focal point with string lights wrapped around the corner or poles. Pic Courtesy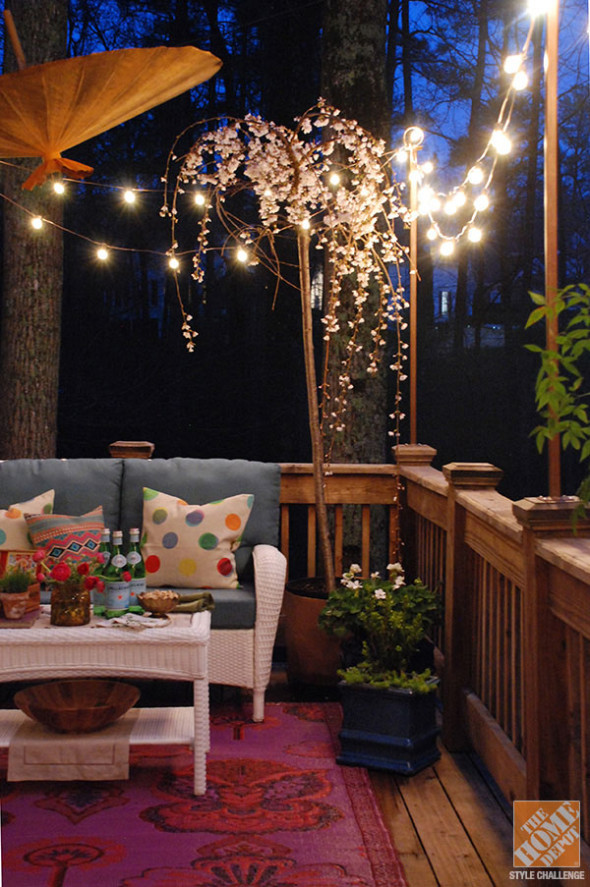 Outdoor space may get plenty of light, but to create a focal point why not to hang a artistic piece which can serve as light source at night and art  in the daytime, just like this red chandelier. Pic Courtesy
This cute DIY idea is simple and doable in an hours time, use a tree plank which can be held easily and wrap it with colorful threads or clothes, attach a string light and wrap it around with no systematic pattern and you have an interesting light setup, try different size planks or color theme for corners and central area. Pic Courtesy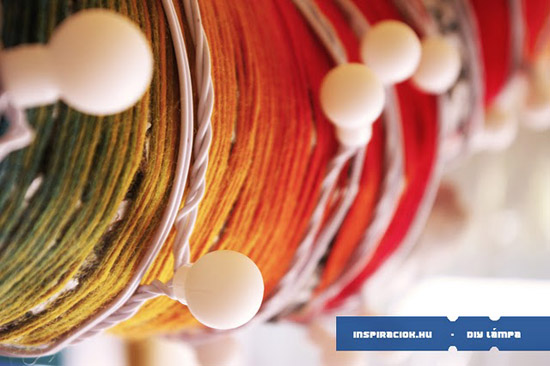 Seen in an Indonesian cafe, cycle rim has been changed into a decorative lighting piece with help of string lights. Pic Courtesy
Even a backyard lighting arrangement can be adopted into an outdoor space, in daytime white background works as a feature wall and at night place is lit with unexpected element of lights on the wall. Pic Courtesy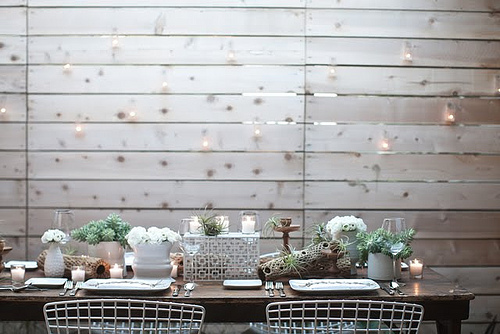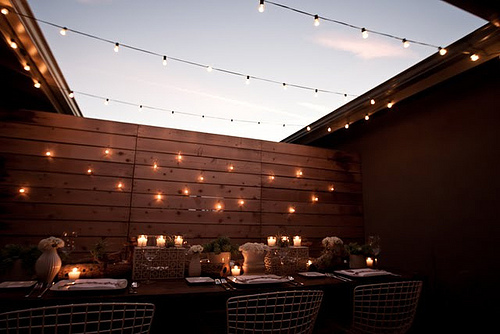 Lets Live Impressive!!