Room Colors bring out your personality, colors can influence our mood and our thoughts depending on one's age, gender or cultural background. Certain colors go well with any group of people; each color has a psychological value and while painting room ask yourself which color will help you achieve right mood. Magazines, decorating books, blogs and websites will help you a lot, if still not sure try furnishings at first go, as they can help you great deal in selection. Here are few examples which will help you understand which color will suit you best and how they can change the overall appeal of the room.
Colors work in three basic ways – active, passive and neutral. Too many colors can make a room look cluttered, dark shades will make room warm and intimate whereas lighter shades make it airy and brighter, you can easily match every room's color to your choice. Pic Courtesy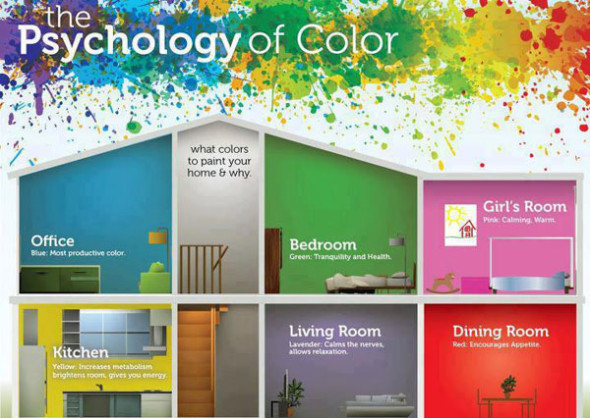 Yellow communicates happiness and freshness, perfect for kitchens, dining room and bathrooms. It is uplifting and welcoming color, yellow is believed to stimulate the nerves and purify blood. However, it's not a good choice to use yellow in main color scheme as it can lead to frustration if used in excess, according to studies babies cry more in yellow rooms.  Pic Courtesy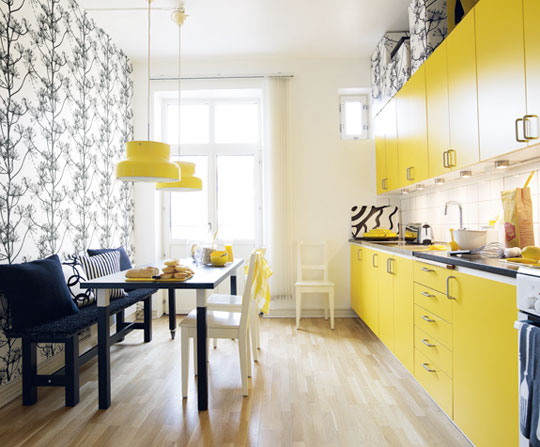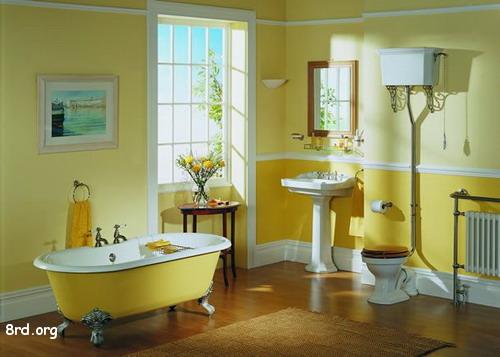 Orange is an energetic color and brings excitement and enthusiasm; it can be a good choice for dining room, exercise room or office. In ancient cultures orange was believed to have an amazing healing power and increase energy levels. Pic Courtesy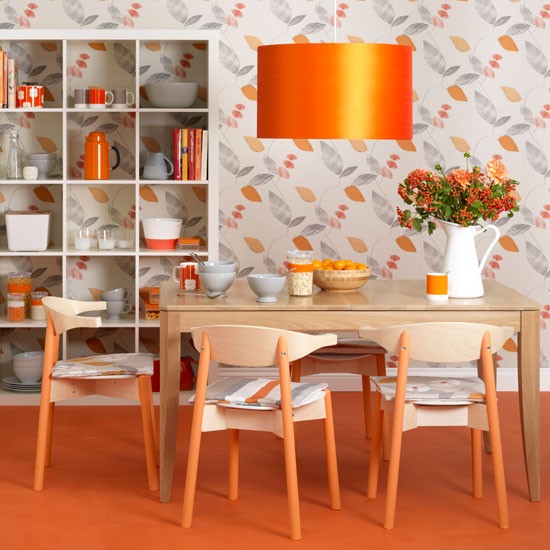 Red brings excitement, raises a room's energy level. Suggested mostly for living room or dining room, it draws people together and has been medically proven good for low blood pressure patients. Red can be used in bedroom as well but only after dark as right lighting can make this color appear rich and elegant. Pic Courtesy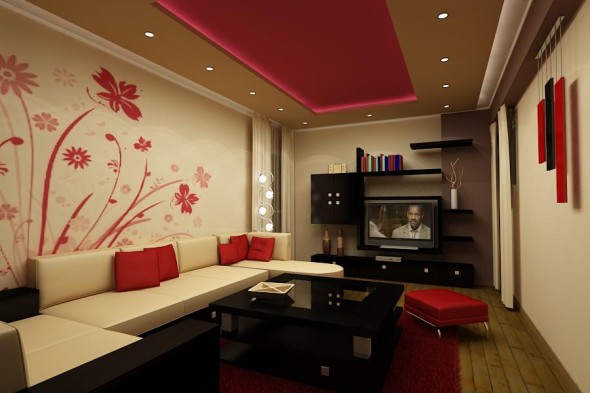 Calming, relaxing and serene, Blue is said to bring down blood pressure and heart rate. Recommended for bedrooms and bathrooms, pastel blue looks pretty but can be chilly thus advised to balance with warm hues for the furnishings. If you are planning to use blue in social areas then warmer blues- bright blue or turquoise is advisable. Refrain from dark blue as main color scheme; it can evoke feeling of sadness. Pic Courtesy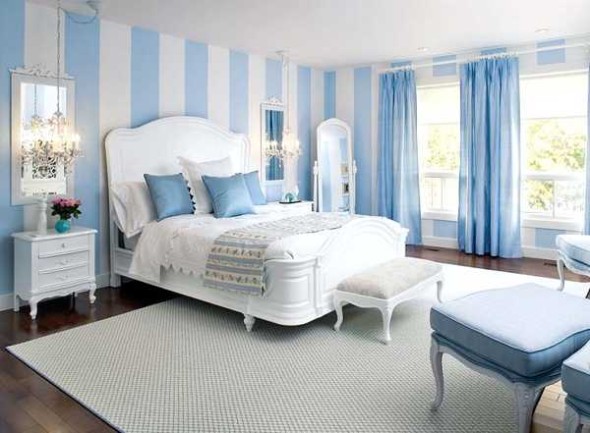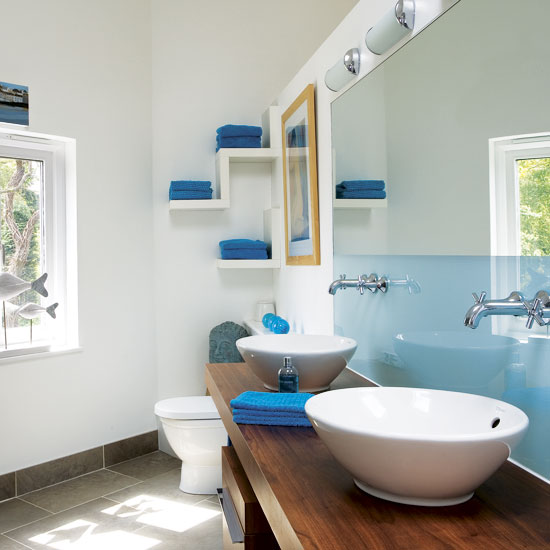 Green is the most restful color for the eye; it has calming effect when used as a main color for decorating. Believed to help fertility, it makes a great choice for bedroom. Combining with blue and yellow it brings cheerfulness and coolness to any room. Pic Courtesy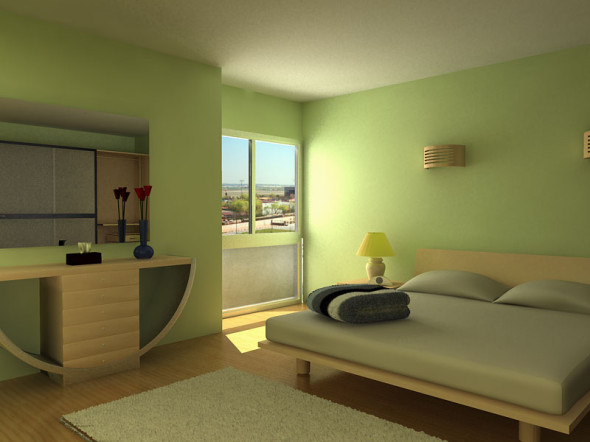 Purple is dramatic and sophisticated, it is also associated with luxury and creativity. Lighter versions of purple such as lavender; bring the calming effect to bedrooms as blue. Lavender is becoming the first choice for nursery as it has warmer effect then blue. Pic Courtesy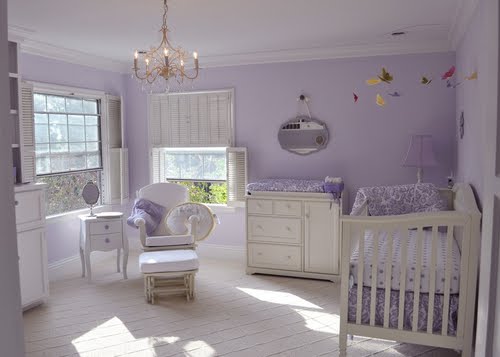 Neutrals (black, gray, white and brown) fall in and out of fashion but they are the known for flexibility. You can use these colors in accents or can be combined with other hues to achieve a ground color scheme and add depth to the room.  Color choice is personal matter and these guidelines are good starting point in your paint selection. Pic Courtesy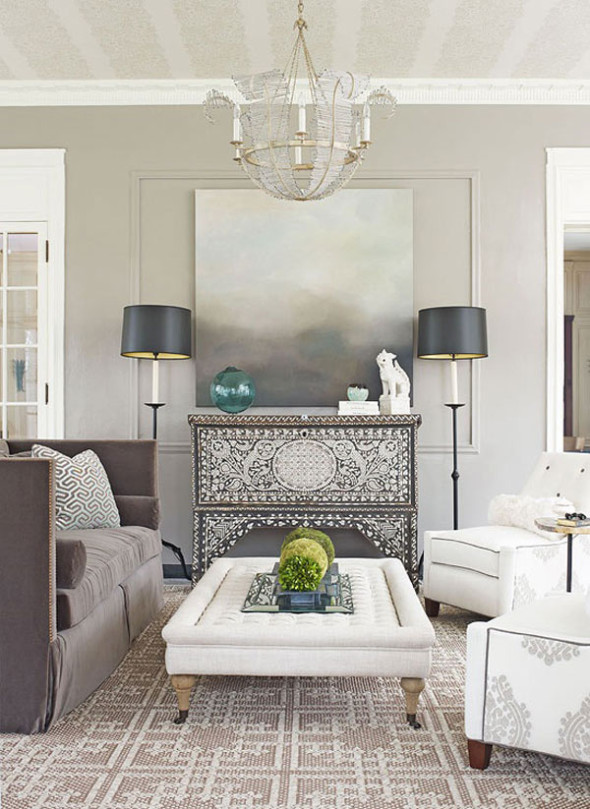 Lets Live Impressive!!