Summer is a popular time for weddings and it is time to move up from the traditional styles and themes.  There are mixed ideas about the wedding trends and themes for Spring/Summer 2013, and bright colors, organic textures and natural elements tops the charts. Have a look at these Summer wedding trends and get inspired to create your own unique and impressive wedding theme as you are looking at Dallas wedding venues.
Summer weddings will boast of bright colors using various hues of green and emerald, jewel tone of the year. You can add little playful tone with these bright hues. Fabrics such as burlap will add modern twist to the complete theme. Pic Courtesy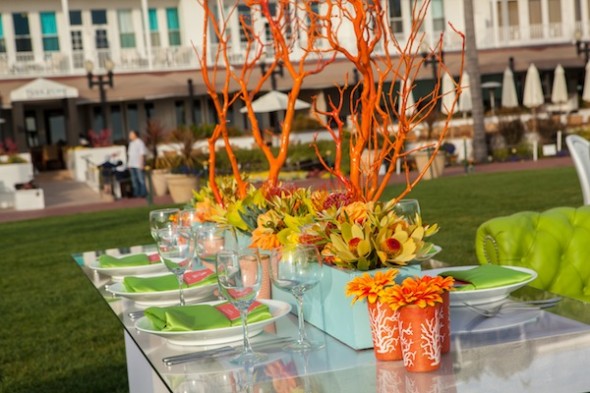 Anthropology trend will also make a big splash this summer, this trend has a modern, refined and stylish look.Colors encompass shades of brown, ivory and gray, and the décor features oversize couches and fabrics with interesting and natural textures. Pic Courtesy
Bring bright and bold colors of a summer rainbow, you should keep everything else simple with white or cream and then match the cake, shoes, table setting and dresses to these electric color theme. Pic Courtesy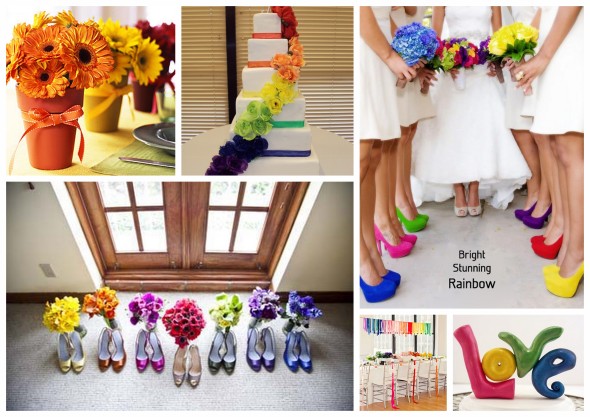 When it comes to decorations add details with eye catching Paper lanterns, with an array of styles, shapes and colors available, you are sure to find the perfect paper lanterns to suit your color scheme or wedding theme. Pic Courtesy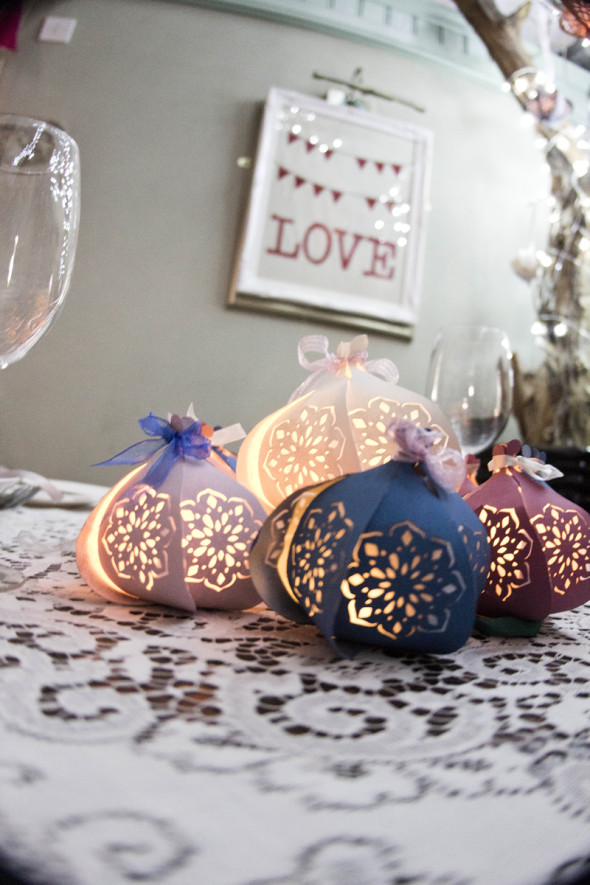 Suitable for both indoors and outdoors, a lounge area for guests will be an added feature to the setting. Experiment with a unusual seating arrangement, comfortable and playful.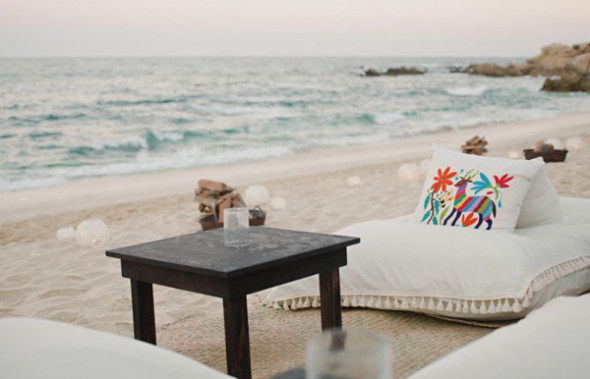 Mint was the hottest trend during 2012 summer season and it will stick as a fresh and chic choice, mint also gives a retro feel which makes it perfect for garden weddings.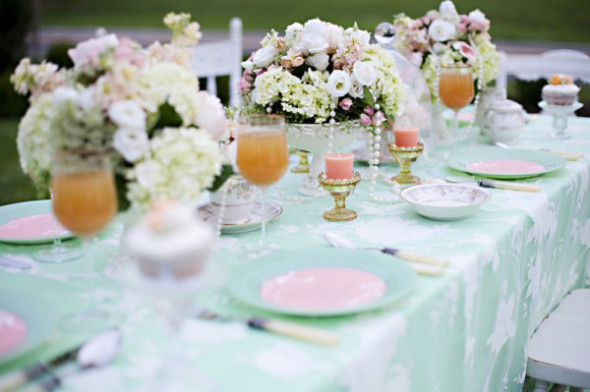 Scattering several small-scale cocktail stations around the reception space helps reduce long queues and introduces splashes of color.  Then why not to use the space in an creative way. Pic Courtesy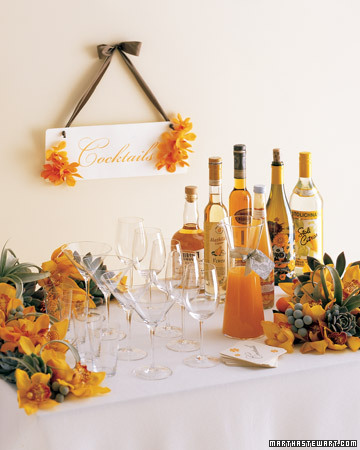 Lets Live Impressive!!