Mason jars has a vintage feel to them, invented by John Landis Mason in 1858, mason jars endure durability. They come in variety of sizes and that make them one of the most favorable object for DIY crafts. These cute jars can be used for storage, flower display and as decorative piece easily. There are hundred of craft ideas for mason jars and here are some simple mason jar craft ideas will help you add a touch of vintage to your home decoration. Enjoy!
Mason jars decorated with these pretty laces and doilies  are bound to brighten up the atmosphere, you can simply use them to store or flower display. Pic Courtesy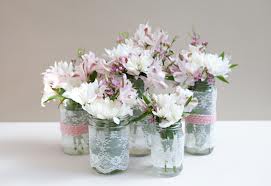 Project which is amazing, its simple yet looks magnificent. To create a vintage photo mason jar take a black & white photograph and put it in mason jar, add oil and dried lavender for a cool effect and fragrance. It is indeed romantic  gift idea. Pic Courtesy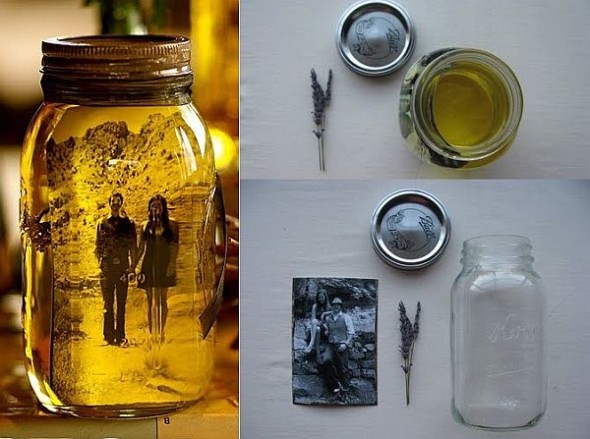 Amazing and mouth watering idea, use mason jars to serve desserts in a home party or use them as party favors. Yummy! Pic Courtesy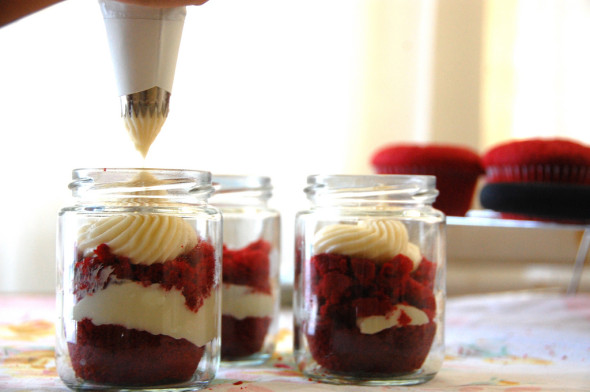 Simple hook and a mason jar might not excite anyone but put together it works as beautiful decorative  piece for hallway. This craft doesn't take much time or money if you are ok with little wood work. Pic Courtesy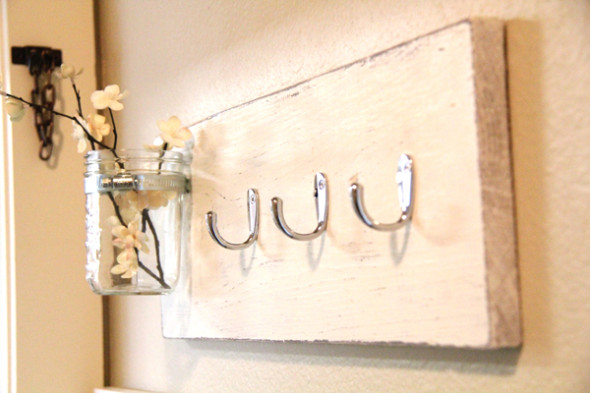 While doing mason jar crafts, why not to turn them into craft object storage. It works as decorative element along with a storage unit, hard wire support  to the jars is a nice idea. Pic Courtesy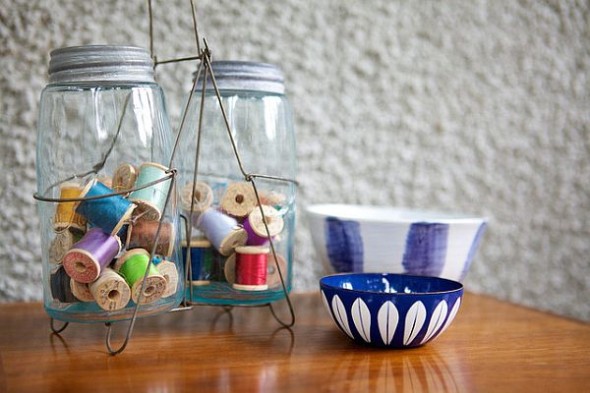 Create a cobweb candle holder with beaded wire, alternate plain wire with threaded beads and loop around wire in a web. Insert small candle and you have a beautiful mason jar lighting in minutes. Pic Courtesy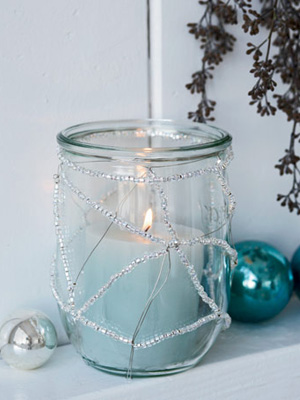 Love paint? Then you have a creative painting project, turn plain mason jars into an elegant display with simple paint craft. Link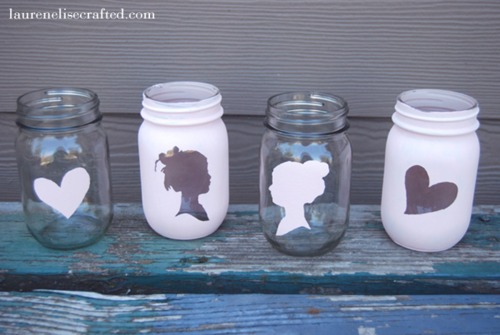 Turn a classic mason jar into a soap dispenser or toothbrush holder, they can serve as cheap yet creative storage units for the bathroom. If you think that its not safe around kids then use it as windowsill decorative filled with colored soaps. Pic Courtesy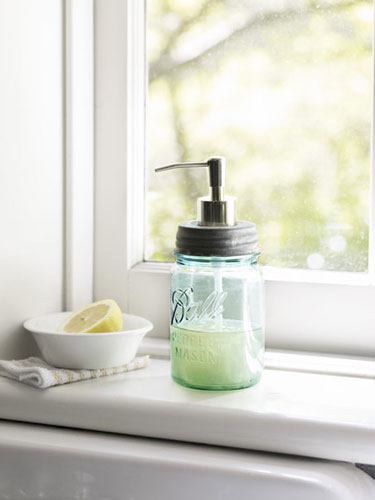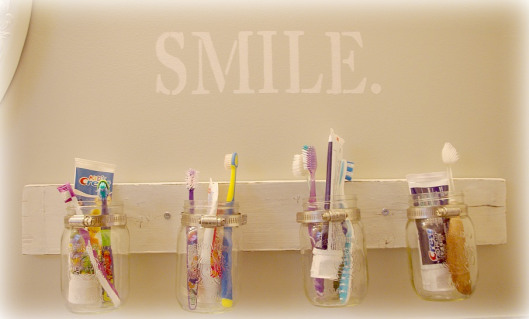 Mason jars may be not so popular in modern weddings but as the themed weddings are new trends mason jars can be used in creative and fun ways. From centerpieces to table number to favors, mason jars can be used in lot of ways. They add a touch of vintage and is perfect for vintage themed weddings. Pic Courtesy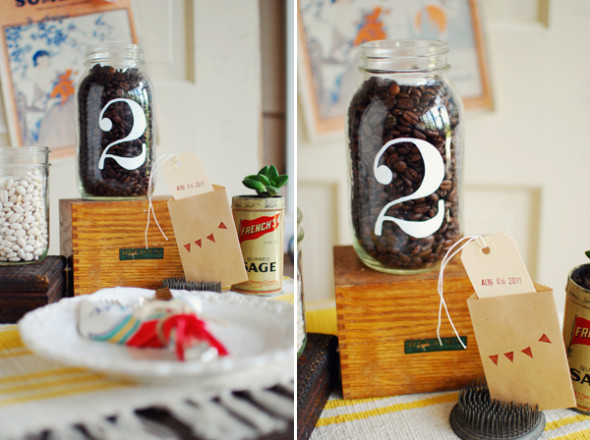 Also Checkout : DIY Lampshades
Lets Live Impressive!!