Window decals are fun and innovative solution for window decoration; it is not easy to change the window panes or curtains but this stick- on decals is easy solution. Whether you want something amusing, whimsical or simple illusion effect, window decals are most inexpensive way to achieve a brand new view. Best part they are easy to stick on glass, plastic and shower screen which makes it a versatile decoration addition, add a personality to the windows with these beautiful window decals. Enjoy!!
Brighten up your windows with these beautiful tulip decals, a bit of springtime always on your window. Link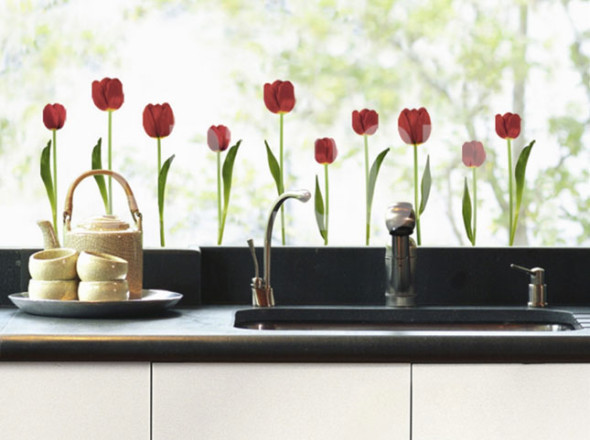 Potted plants is a great idea on window sill but you are not that dedicated to maintaining the plants, here is a smart way to have a greenery on kitchen window sill without any effort. Link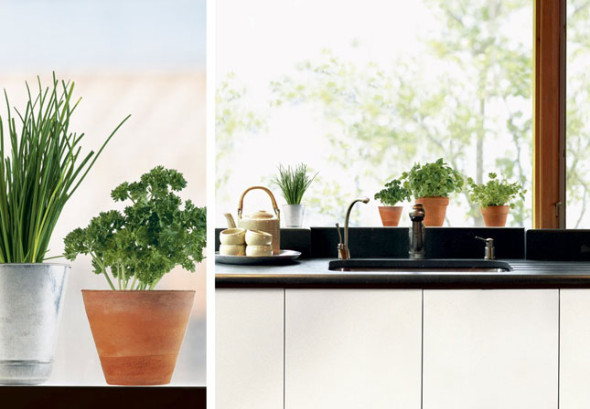 Fish in the bowl is a great idea to bond with pets, but fishes on window is a surprising element. Link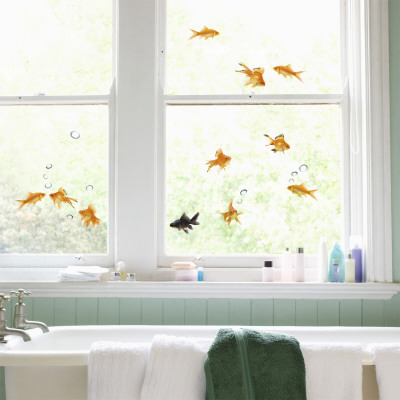 Bring outdoors right on your window with these elegant and sweet birdcage window decal. Link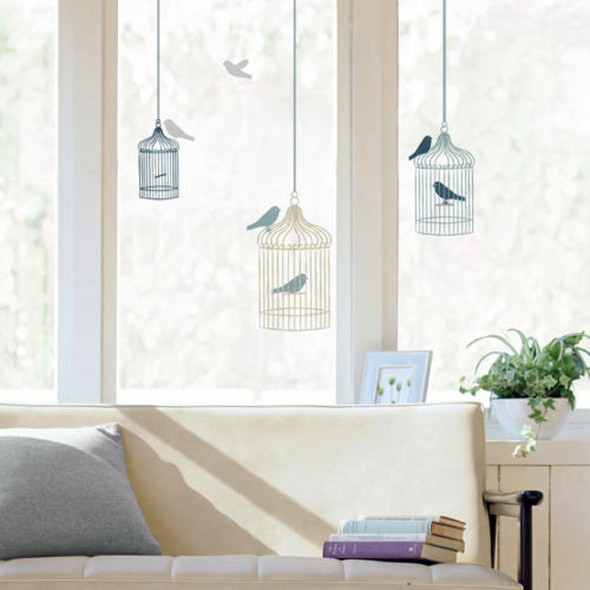 Don't want to cover the whole window, then this beautiful bird on the window is perfect for the living or study room. Link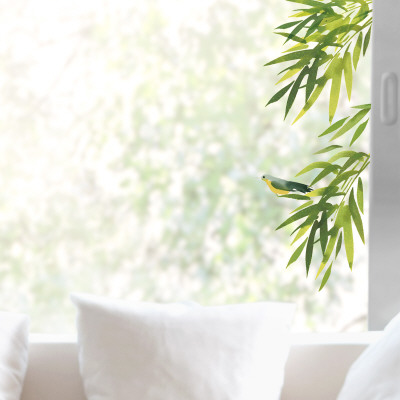 Window decals are perfect for kids room, along with other elements these colorful decals adds to the cuteness of the room. Link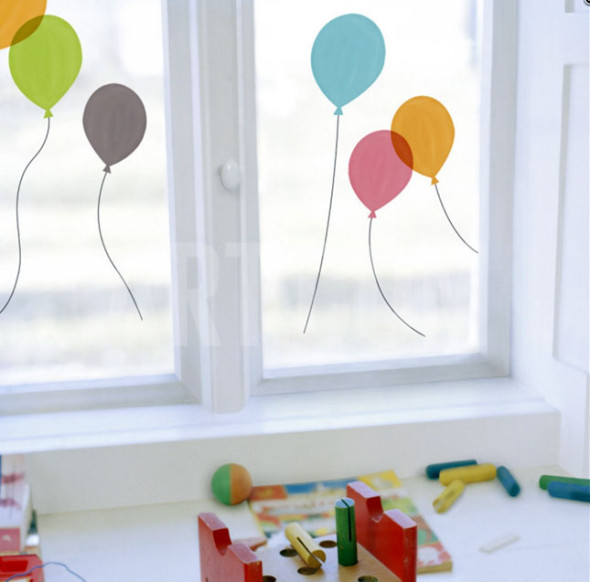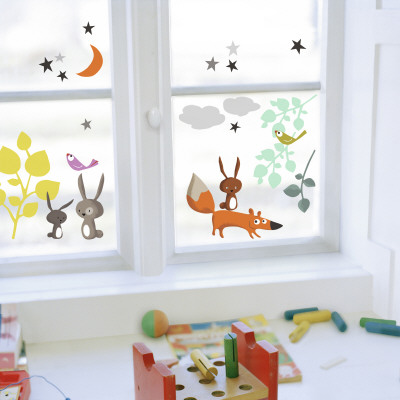 Create a mesmerizing effect in the living room with broad windows, add a elegant and whimsical effect to the room with this Air window decal. Link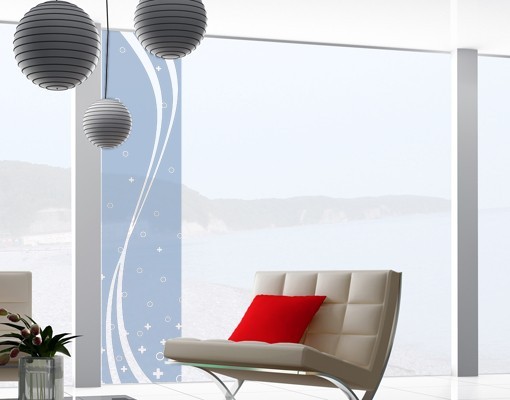 Also Check Out: Creative Window Blinds
Lets Live Impressive!!