Bathroom– smallest room of the house needs as much care as any other room, with new trends coming up everyday we have plethora of decorating ideas to choose from.  Although space is barrier in decorating bathrooms, yet you can add a new life to them by adding wallpapers or wall decals like a marble wallpaper, for instance. Best part is they are not too heavy on pocket and gives you flexibility to change the look when you want to. With number of designs to choose from you don't have to compromise on the theme or look you desire. Enjoy!
If you get lot of light in the bathroom, then avoid using lighter shades as they might give a cold feel. Decorate with richer colors such as dark grey, lush shades of green, don't forget to add interest with right accessories.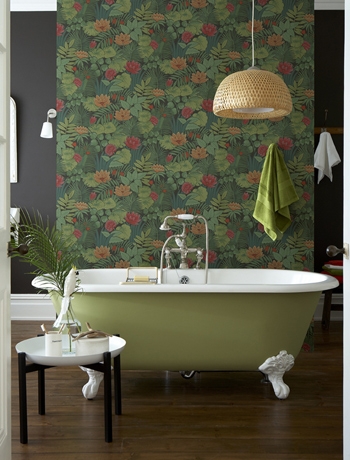 Pretty pink decorative prints can transform the look of small bathroom instantly, keep other parts plain and bright for a vibrant look.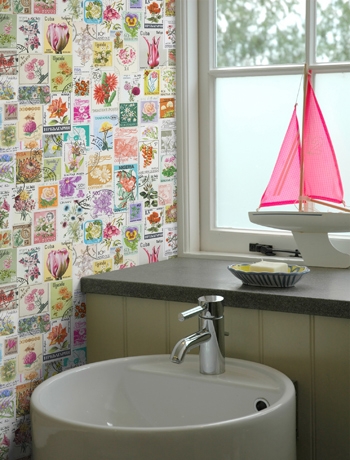 You can make the space look bigger by using similar kind or matching wallpapers in rooms adjacent to the bathroom, choose same color but different prints or same print but slightly different shades of colors.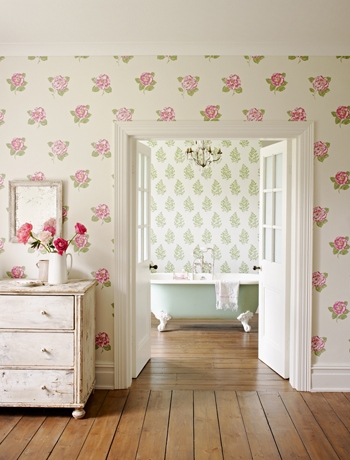 Create an elaborate design with two different wallpapers, keep it matched between plain bottom design and patterned upper section will give coordinated and busy effect.  
Floral Patterns give any space an instant lift, so why not use them in bathroom. They will add color to the space make it more welcoming and cheerful.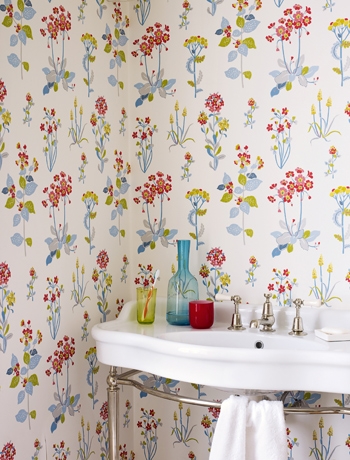 Choose a classic print in powder blue or a pale shade to give a calm and relaxing effect to the bathroom. Avoid using too much lighter shades if you already have ample of natural light in bathroom as they might make it feel colder, especially in winters.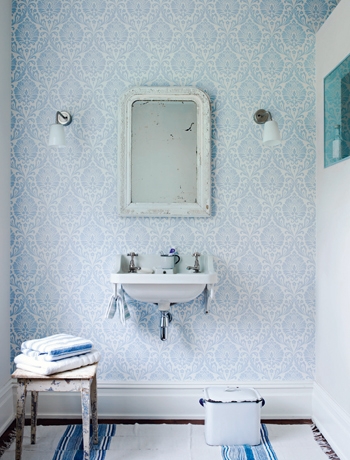 There are plenty of graphic prints out there that are ideal for a contemporary room and will add color and variety to the scheme.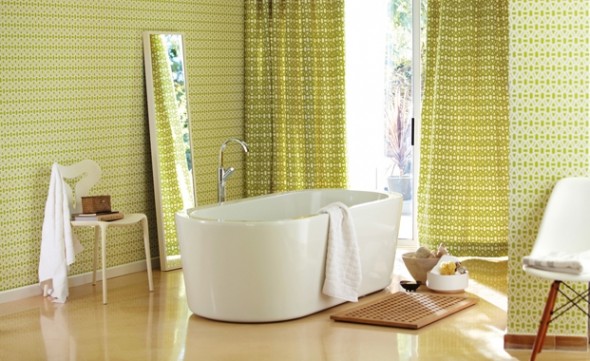 Look for the bathroom specific paper which can steams up the space completely, they are specially treated for humid conditions and can be used for longer duration.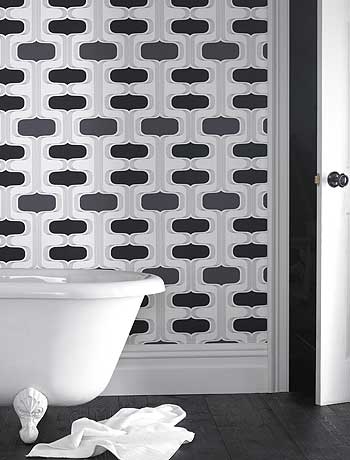 If your choice of theme is elegance, go for classic toile, its perfect for bathroom and certainly doesn't overwhelms the space.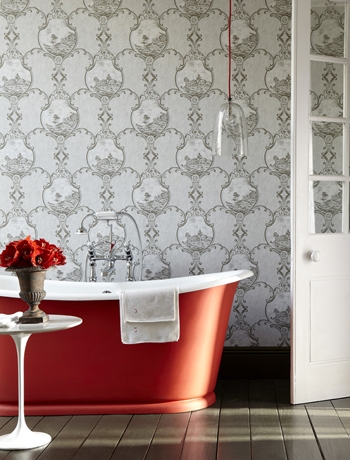 Stripes are the hottest trend in 2013, create a stunning effect in all white bathroom with subtle pastel stripes.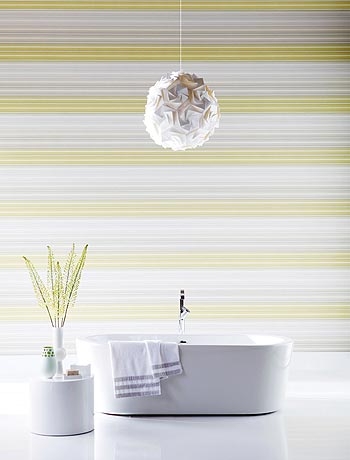 Mosaic tiles are expensive and not everyone can afford them, create a great Mosaic tile look by using mosaic tile printed wallpaper.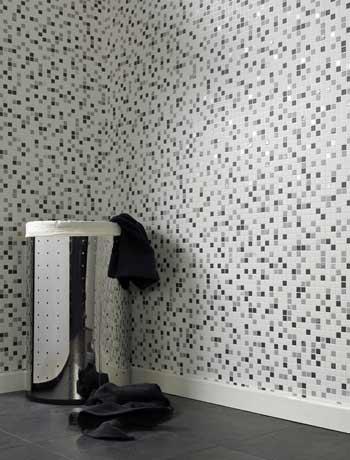 Add a subtle shimmer effect with delicate print with shimmer, choose from colors in grey, pale pink and cream. Graham & Brown's Contour range.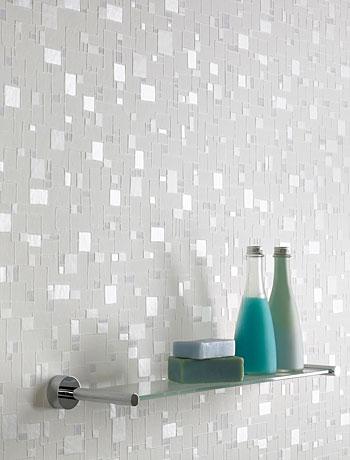 Let little one's have a splashing time in bathroom, funky blue paper features metallic blue sailing boats, fish and lighthouses afloat in an imaginary sea will help kids enjoy bathing time.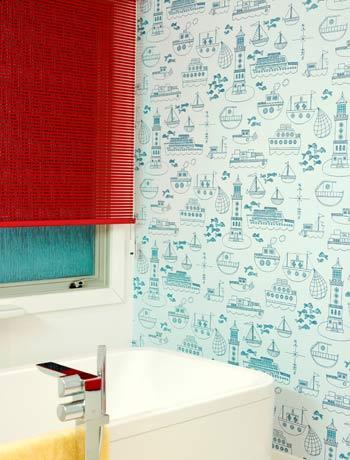 Checkout: Bathroom Decorating Ideas
Lets Live Impressive!!