Colorful, warm and charming – Bohemian style is associated with gypsies, art, music and unique mix of colorful elements. Designing and decorating a bohemian style dining room is fun, if you have a bohemian style kitchen then dining room will complete the setting. With lots of details and accessories it adds variability to the room, which for sure surprises every time you walk in. Have a colorful time decorating your dining room in Bohemian Style.  Pics Courtesy
Colors play the most important role in this kind of setting, start by choosing the color combination you like or stick to neutral tones and accessorize with colorful rugs, cushions, wall hangings.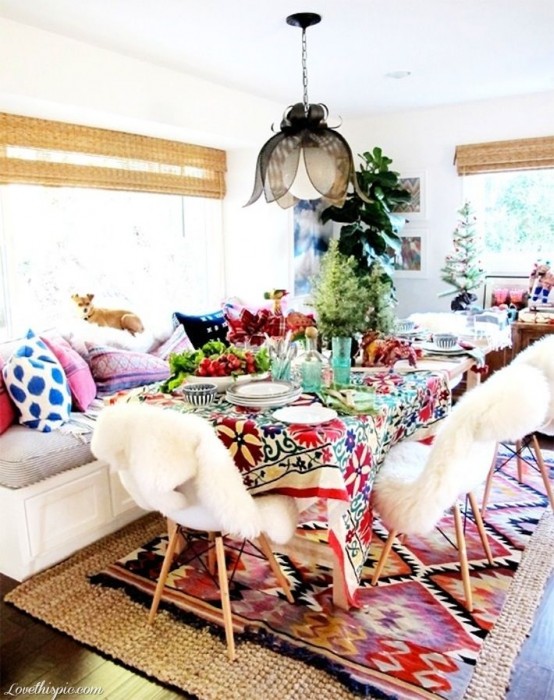 Jewel tones and rustic accessories go well, choose furnishings which will add glitter to the space and is in fact not too shiny or hard on eyes.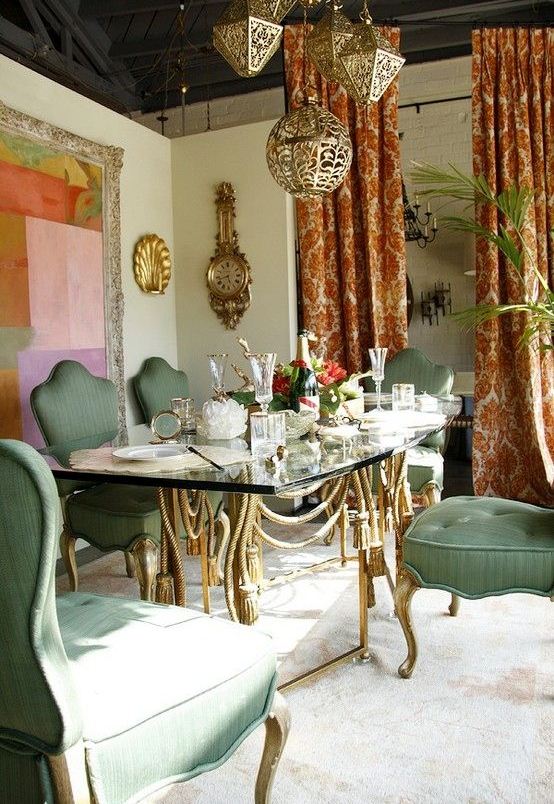 Simple lighting arrangement to enhance the dining area is right choice. If you don't want to fill the space with fabric then a colorful wall hanging will suffice and adds a charming touch to the dining area.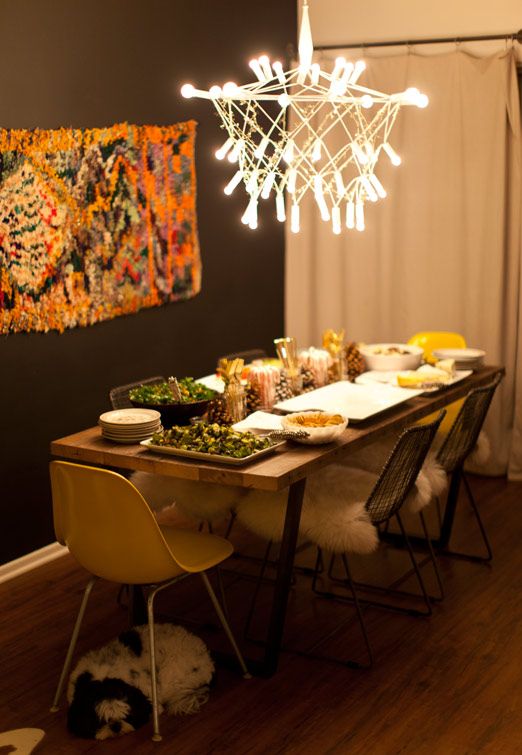 Bohemian style can easily be inculcated in modern setting, add colorful fabrics like curtains, table runners and refined overhead lampshade.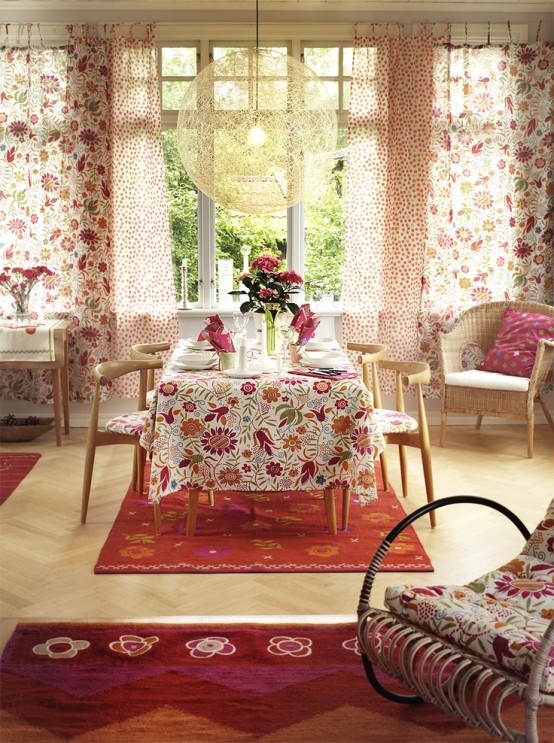 Candle holders, rustic furniture, iron chairs with your choice of cushions in rich colors.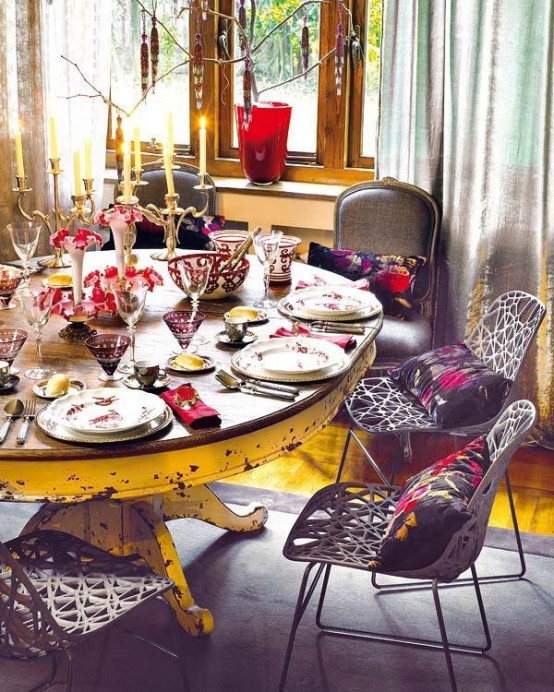 Digital printing, add a surprising piece of furniture, get ordinary chairs digitally printed. They add color to the neutral setting with colorful prints.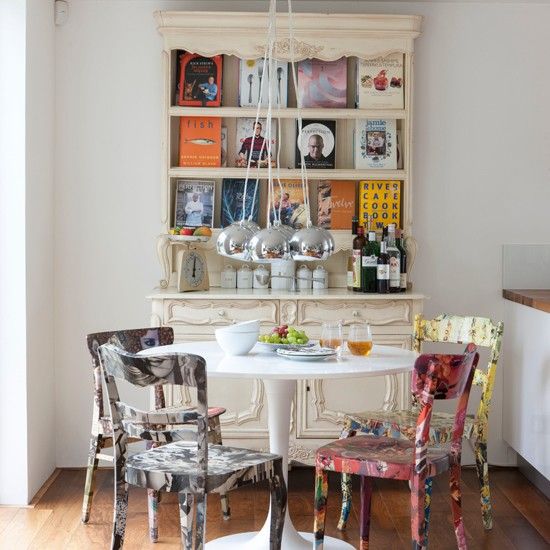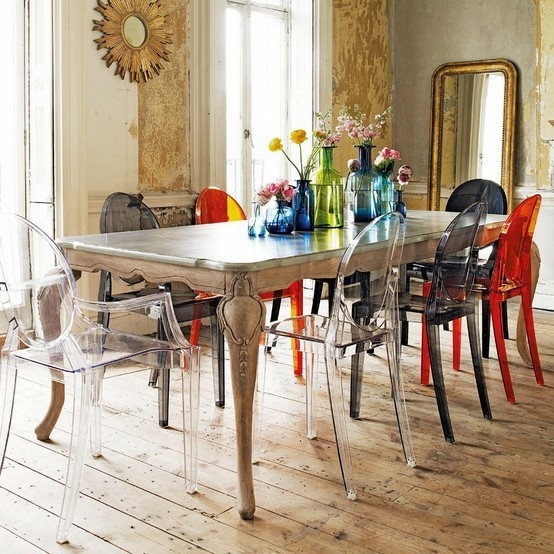 Even a simple wooden table can turn the look to antique, add color to the floor and walls. Elegance is in ample with fur seats on wooden chairs.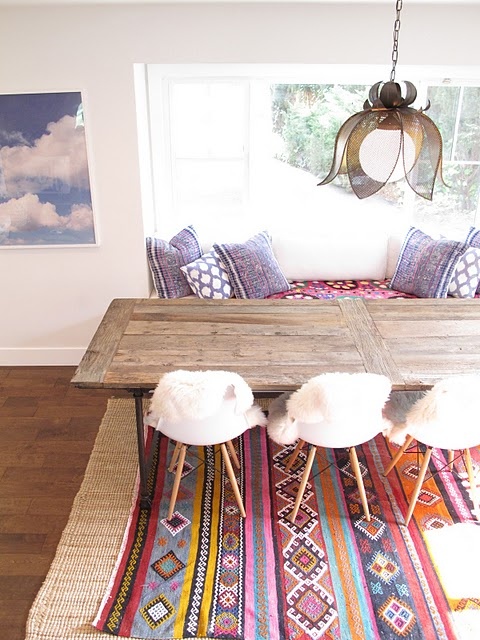 Use unusual seating arrangements, colors which pop out and off course the lighting with modern yet elegant looks.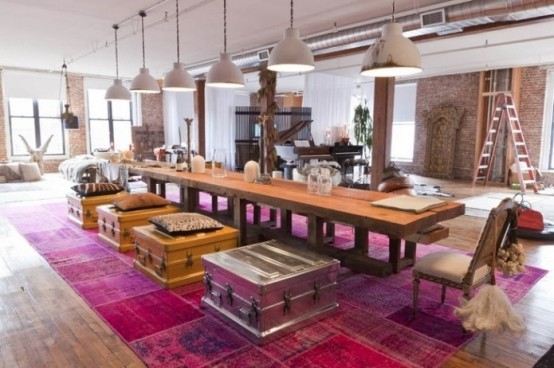 Leather adds a rich look to the setting, wood and leather are perfect to create a base, enhance the look with jewel and rustic accessories.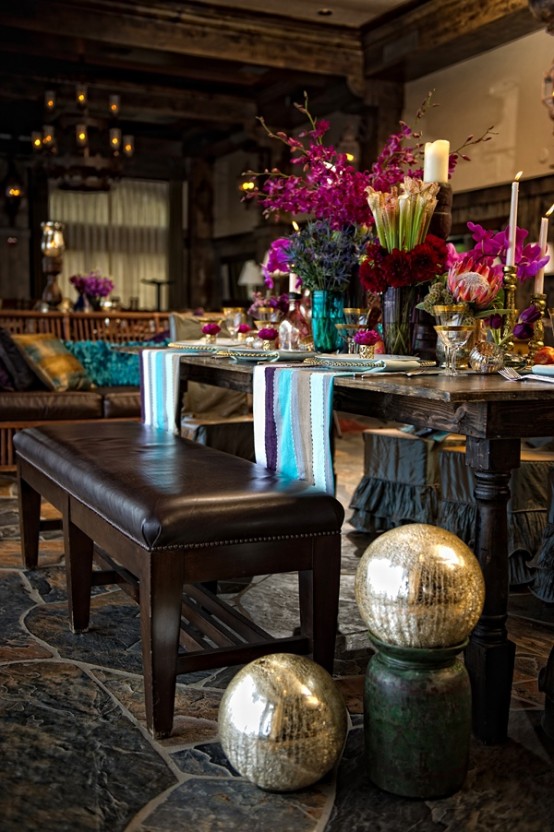 Lets Live Impressive!!