Uncover the hidden charm of cast- off furniture by adding a color to them, with little paint, fabric and creative thinking you can convert old piece into brand new and attractive furniture. Using powder coating from the best powder coating paint suppliers will rejuvenate your old and aged furniture easily; in fact you can make it look like new. Give it a try on small pieces at first and you can move on to bigger pieces with experience, don't be afraid to experiment!
Bright yellow is trendy and timeless color, paint the wooden frame and cover the seat with old velvet upholstery, simply staple the cover to make it look like it belongs there. Yellow, black & white makes a cheerful combination.  For design inspiration checkout – Pop Art – Classic Style of 50's.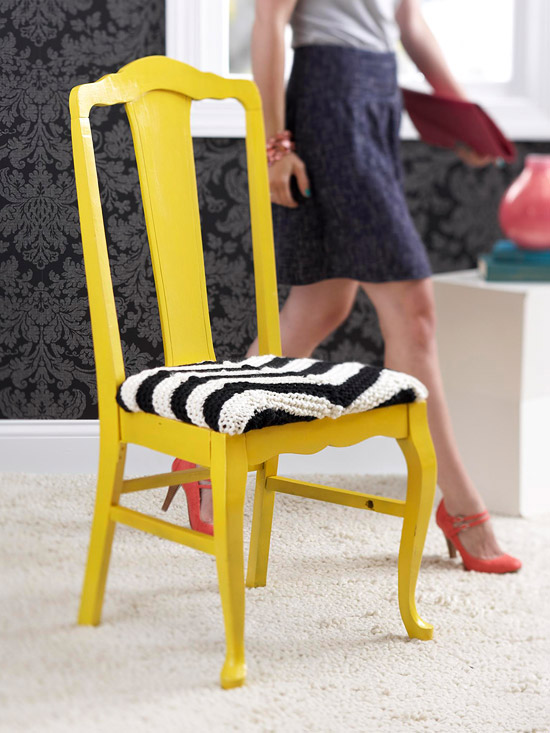 Turn your old side chair into a cheerful piece, spray brightly colored paint, decorate with stitched fabric flowers and leaves. You can add a colorful patterned cushion to complete the project.  Checkout Floral Patterns for your Home.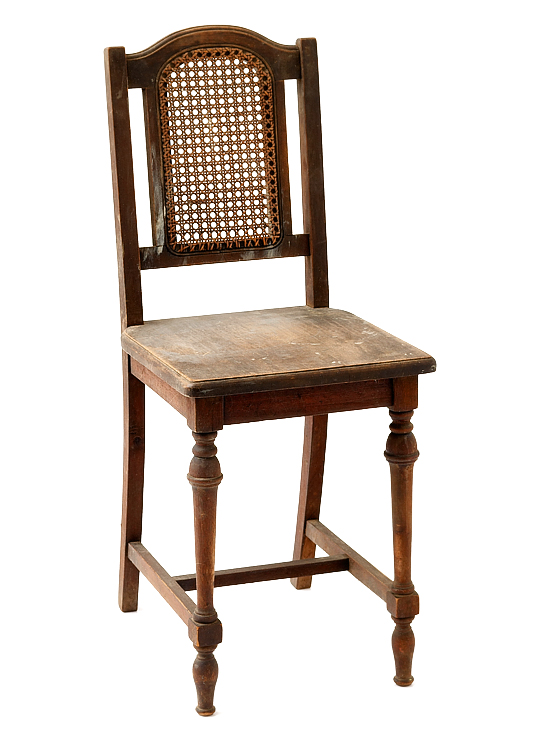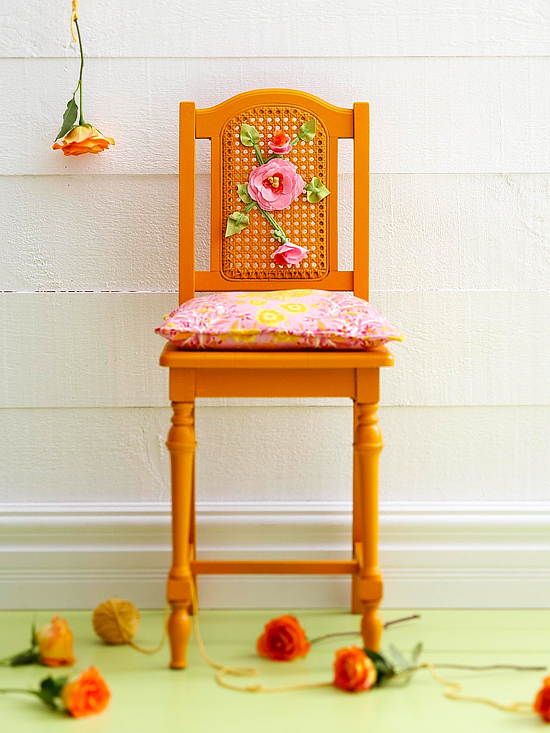 Give your side table a makeover in easy steps, paint the table in white color, use the fabric to cover the table top and adhere it to keep it safely at place. You can choose from variety of fabrics to suit your overall room decor or use digital printed fabric to add a spark to old cast off side table. 
Turn that antique style cart into something new and trendy, paint it and when dry use pencil to sketch a simple design on the cart. Use scrapbook paper and use decoupage glue to secure the pieces on the design. You will not only add new life to the cart but also will have feature furniture for the living room.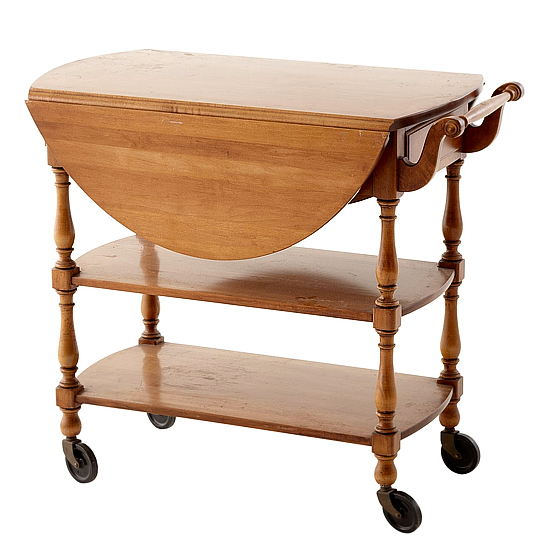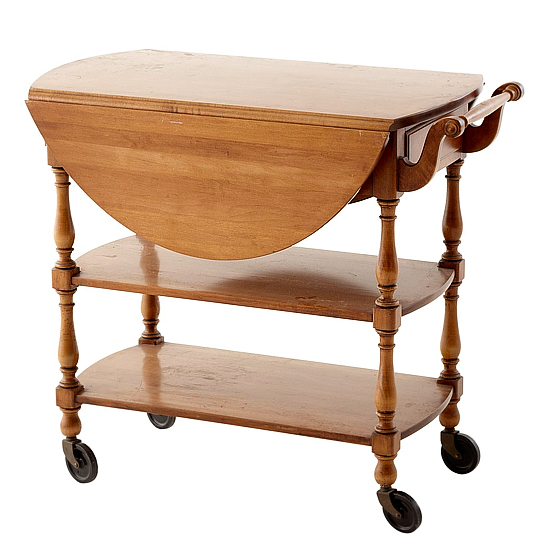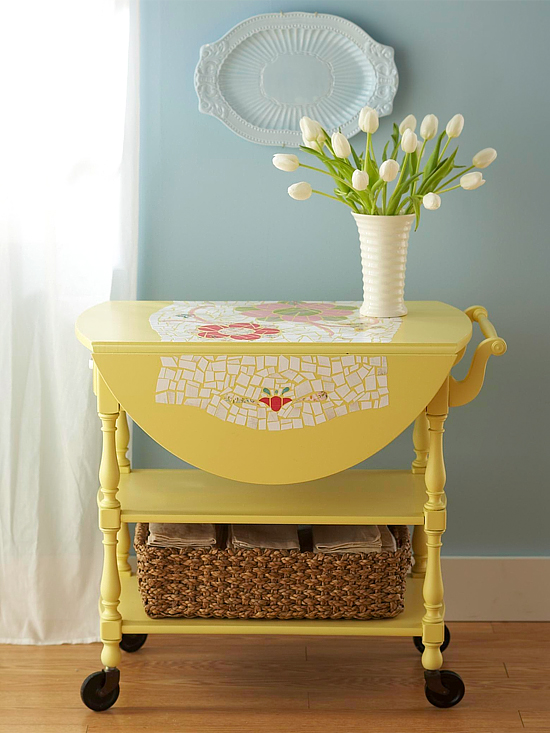 Give a fresh look to your furniture with white paint, you can add other colors as well to highlight the white. Be it a simple console or an old closet you can change the look of the furniture with simple coat of white paint. Add a glamour touch by adding a vintage look to the furniture.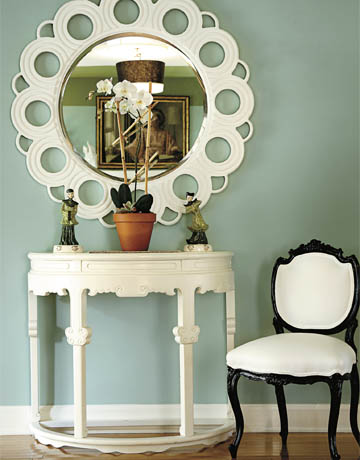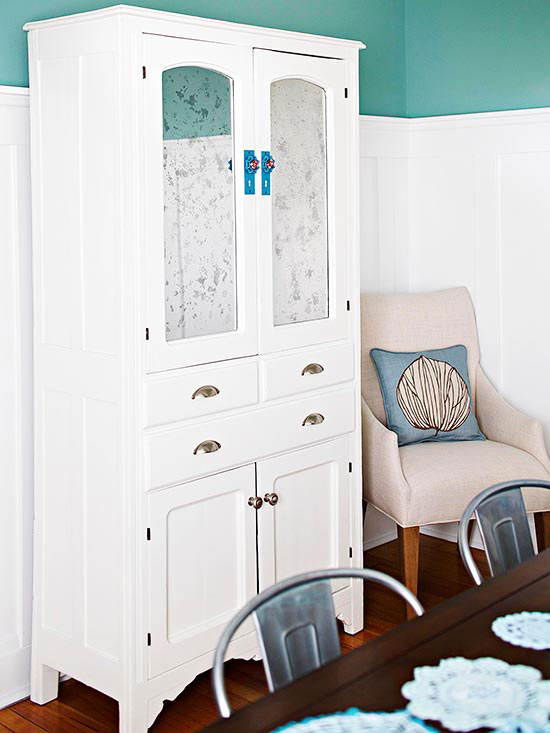 Add heritage red to an old secretary, red adds drama, right combination with room color red brings out the other colors effectively and elegantly.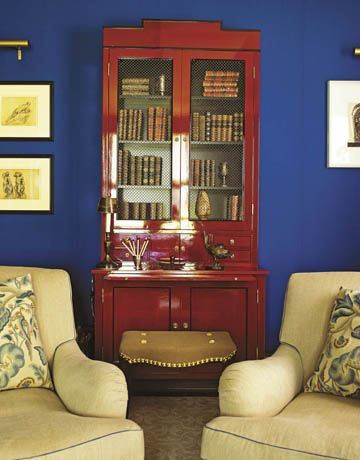 Turn a utilitarian table into a stylish dining room table, paint and cover legs with medium density fiberboard.  Use refreshing colors to add to the overall look which brings freshness to the room. Checkout : Creative Ideas to Brighten Up Dining Room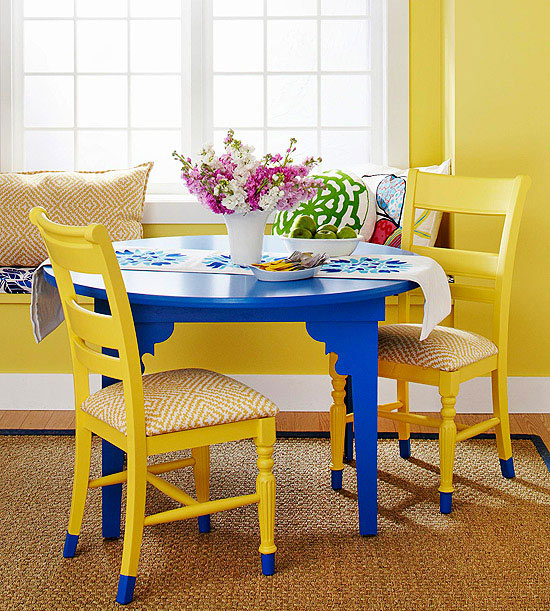 Make your bookcase more useful with a drop-down desk and storage. Paint the bookcase and when dry add medium density fiberboard to create a storage section.  You can add a stylish knob to give finishing touches.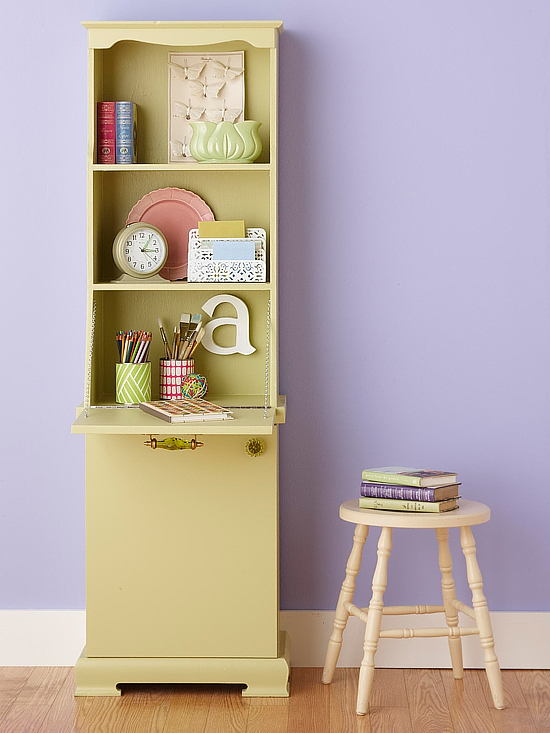 Pics Courtesy: House Beautiful and Better Homes & Gardens
Lets Live Impressive!!