Hallways deserve stylish decorating as any other room in the house; it's the first room you hit when you walk in and its must not to waste the space. From practical storage solution to room of its own, hallways can be used as creative display area or a reading nook and add personality to your home. You can always twist and turn furniture or add pictures and furnishings to make hallways look welcoming and stylish.  Get inspired with these beautiful hallway decoration and organizing ideas.
Show off your art collection, simple scheme of white wash walls and dark wood floors help you enhance the fantastic piece of art work. Pic Courtesy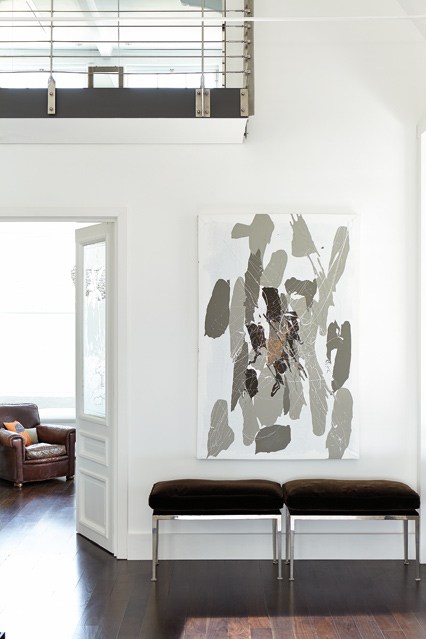 Cushion it up; add cozy cushions to the hallway as you would to hallway, coordinating cushions and throw pillows with furniture make a good statement.  Pic Courtesy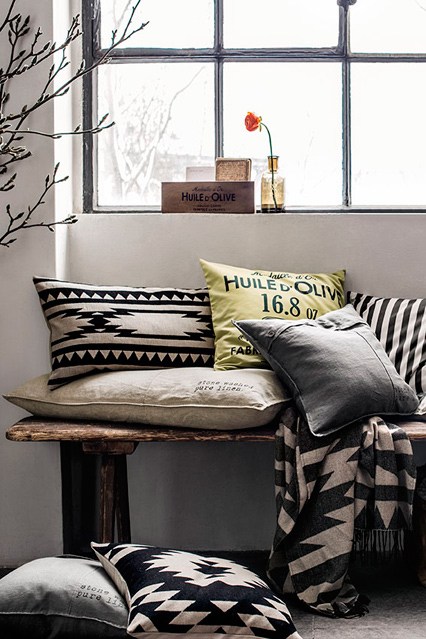 If the width of area allows you, turn your hallway into dining room. Long poplar table and set of metal bistro chairs will turn into functional dining area. Pics Courtesy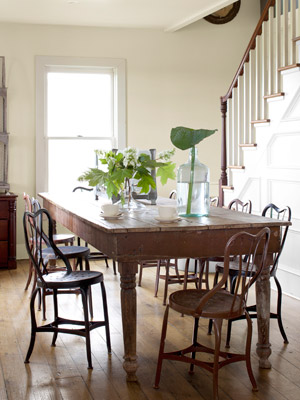 Wall stickers/decals add to the overall room décor, but they can be used for practical purposes too. Weekly or monthly planners will make a statement of their own and will help stay organized. Add modern feature furniture to enhance the space appeal. Pic Courtesy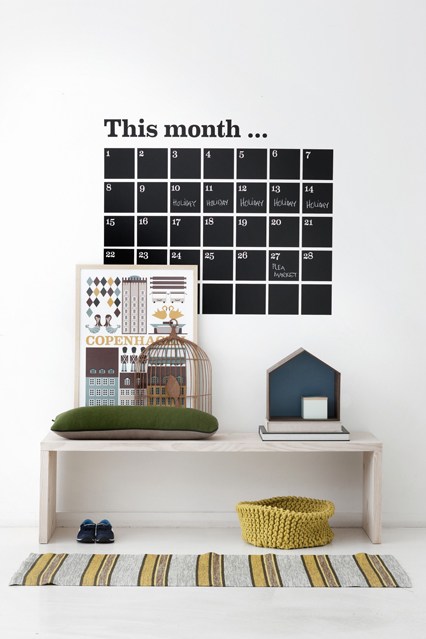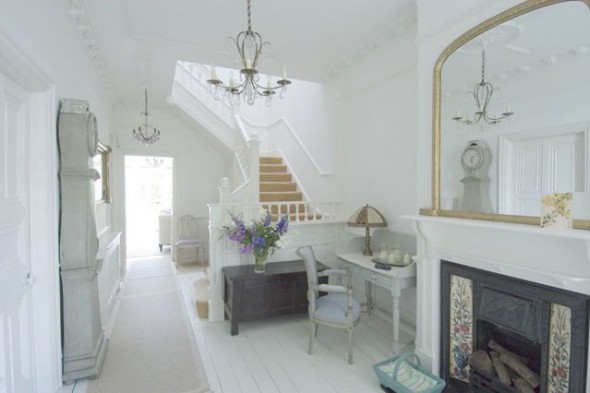 Turn your empty hallway into smart storage; decorate with wicker chairs, photos and yard sale items which go with overall theme.  Pic Courtesy
Talking about storage; why not to make a storage a stylish affair, use vintage suitcases by grouping them and stacking them up vertically along the way, use them to stow everyday use things in drawers. Pic Courtesy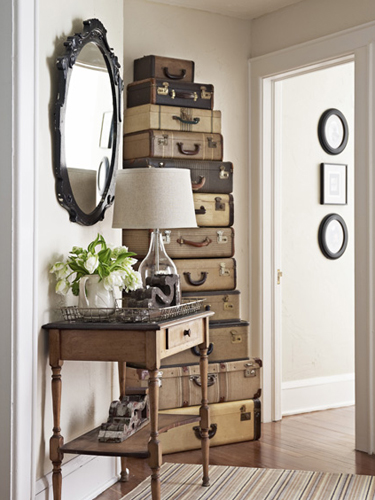 Love country style? This modern country style scheme looks good and is practical, wall cladding with hooks to hang coats and hats and polka dot bench are perfect for hanging daily use stuff and cushions are nice way to give it coziness and warmth.  Pic Courtesy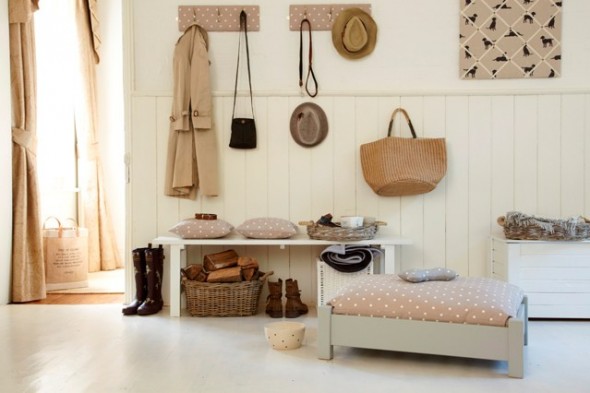 Use minimal styling which appeals to be modern yet gives a contemporary feel. Add contrast with the glass banister or a glass console table which is a practical solution and gives an uncluttered feel. Accessories with strong patterns or prints will bring colors and makes space look incredible.  Pics Courtesy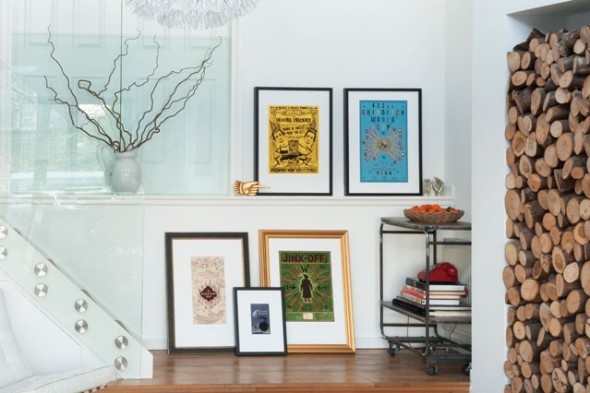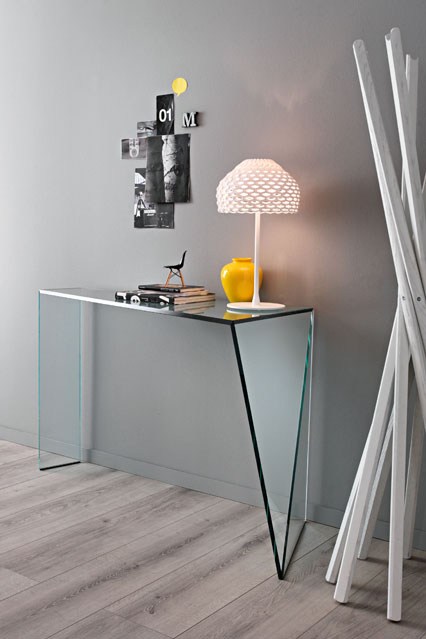 Just like functional dining area you can makeover hallway corner into a reading nook, personal space to relax in evening with a cup of coffee. Add floral pattern seat to give it a burst of freshness, add other styling accessories such as the pineapple lamp and wall mounted masks. Pic Courtesy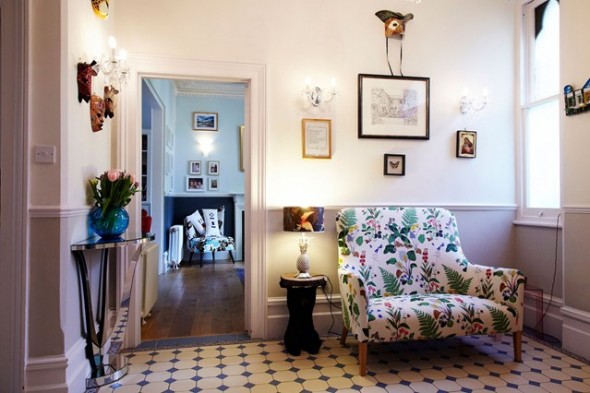 Also Checkout: Hallway Design Ideas
Lets Live Impressive!!