Wrought Iron accent in your home décor adds a timeless charm and amazes every time you walk in. Wrought iron can be used in outdoor furniture, garden and with elegant designs they add a class to bedrooms and dining rooms. Using one or a few wrought iron furnishings will help you get a renewed look into overall decoration. It serves dual purpose of being decorative & functional, light weight makes it first choice for those who move often. Here are some ideas to incorporate wrought iron into your theme. Enjoy!
Adding a wrought iron chandelier to your entry way is a great addition to the entrance decor, beautiful and functional, chandeliers are available in many different shapes, sizes and styles. Pic Courtesy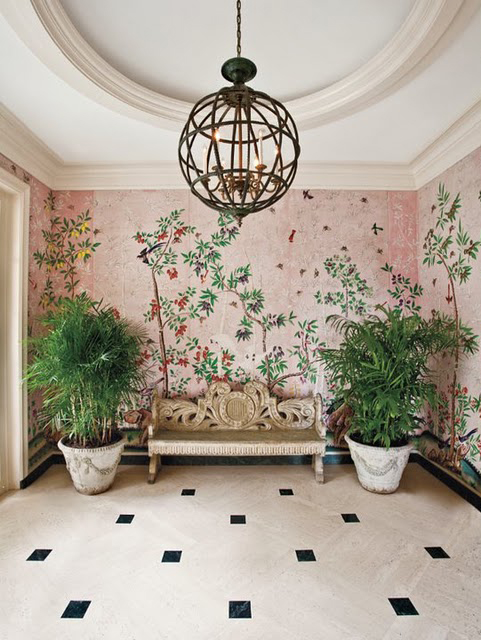 Empty walls doesn't look good, right?  Make any room more inviting by adding decorative wrought iron candle holders, mirror, lamp shades or a rustic art piece. These accessories blend right in and add simple and comfortable  look to any room. Pic Courtesy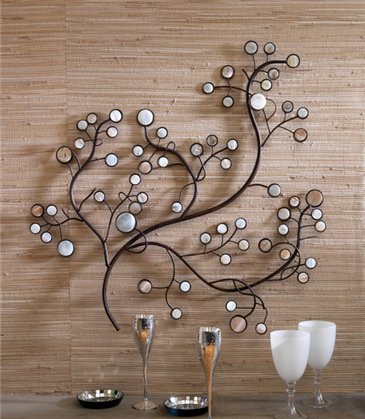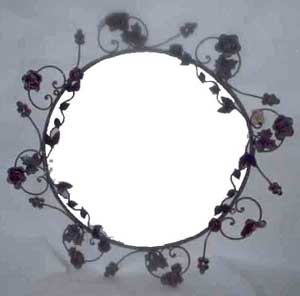 Pic Courtesy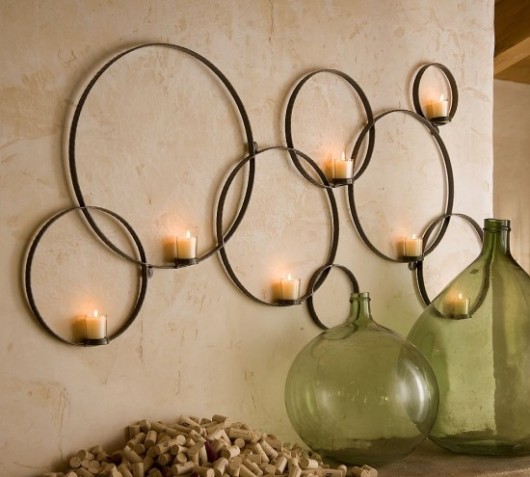 Bring elegance and strength to your bedroom with wrought iron beds, wrought iron doesn't necessarily need to be boring with designs and colors available you can actually create a themed decor. Modern to rustic  to french style, choose your dream theme and you can fit the wrought iron beds right in. Pic Courtesy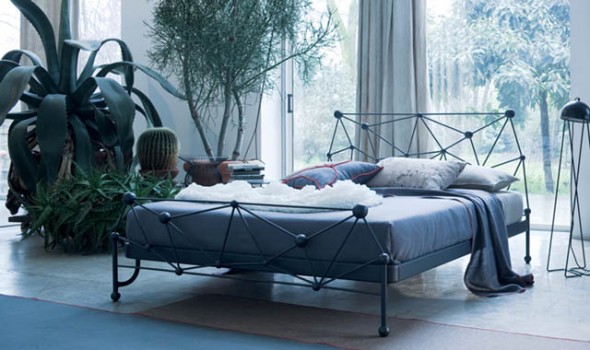 Pic Courtesy
Also add wrought iron bedside tables for a complete look, choose from wood to glass cut finish. Pic Courtesy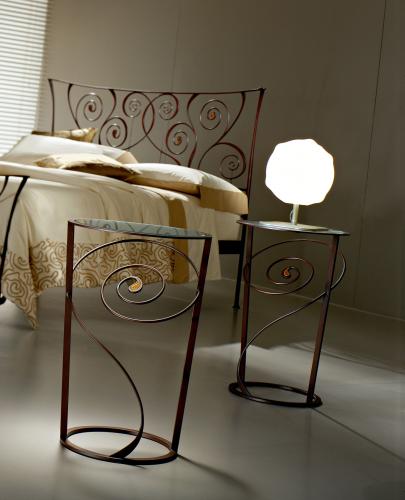 Like a chandelier in entryway, you can also use them in dining room.  A plant chandelier takes place of any ceiling in a spacious right and natural light compliments it completely. Another example is a sleek wrought iron chandelier used as lighting above the dining table. Best part about wrought iron is that you can get customized designs which suits your requirement and liking. Pic Courtesy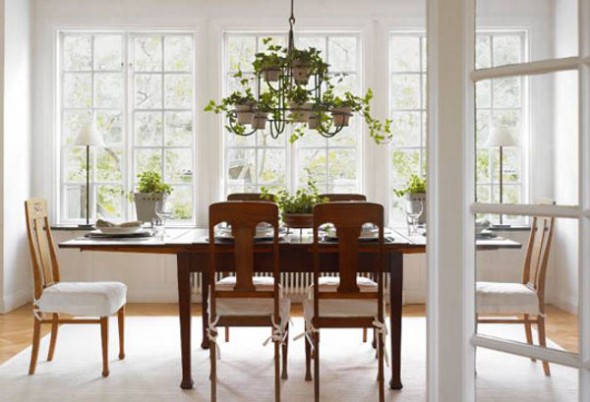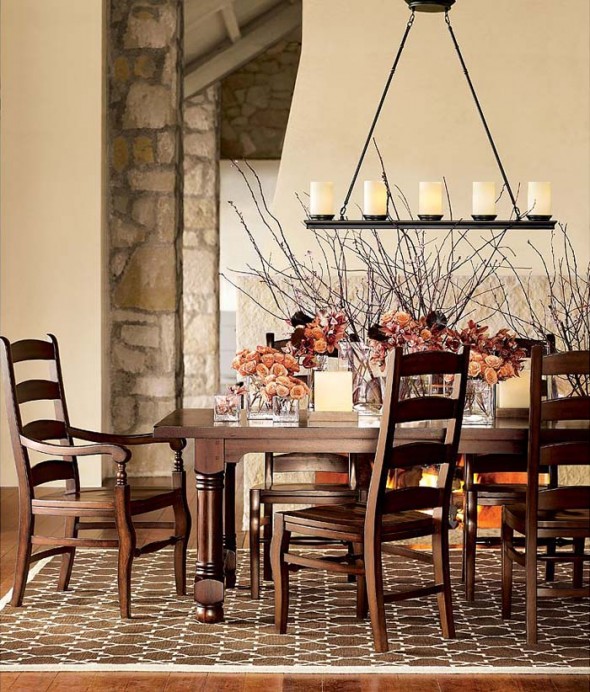 Your kitchen and dining room is great place to add wrought iron accessories, be it a dining set or a functional and decorative wrought iron hanging pot rack. There are ways you can use hanging pot racks as decorative lighting too. Pic Courtesy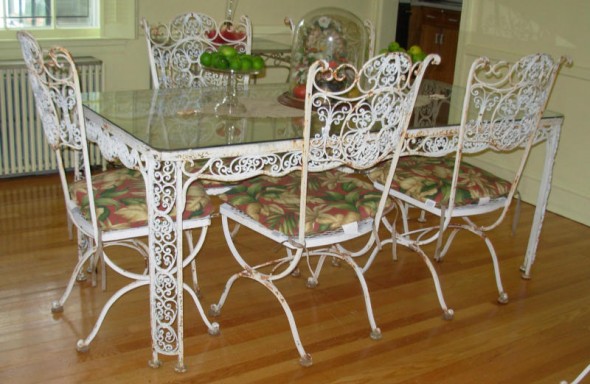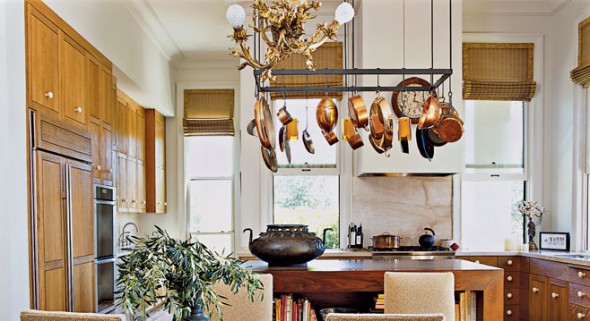 Open storage can add to the overall look and other than open cabinets, you can use wrought iron hanging cabinets or storage tables will make storage easy and help you keep it organized . Pic Courtesy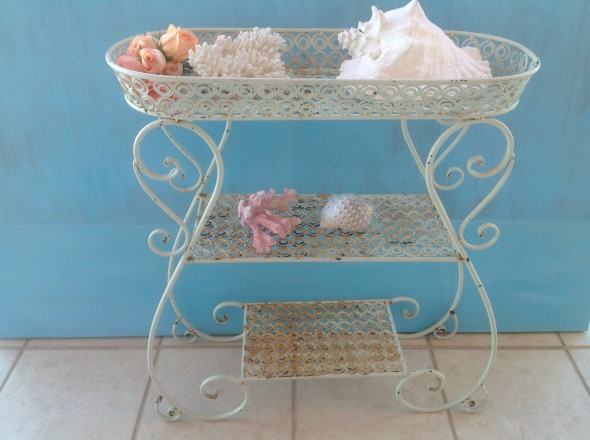 Using a wrought iron planter gives a neat and rustic look outdoors, you can choose from number of designs and shapes available. Longevity is another feature which makes it a first choice for any garden. Pic Courtesy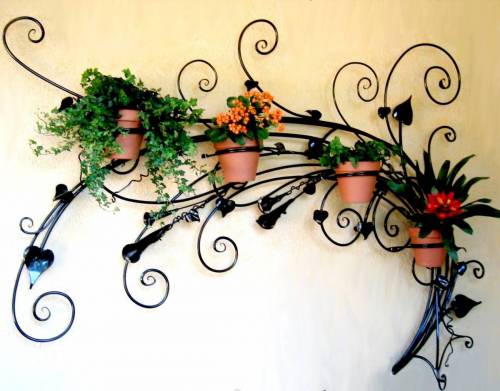 Also Checkout: Cane Furniture Designs
Lets Live Impressive!!